NEWS
What Genders Are Zoe Saldana's Twins? Find Out Here!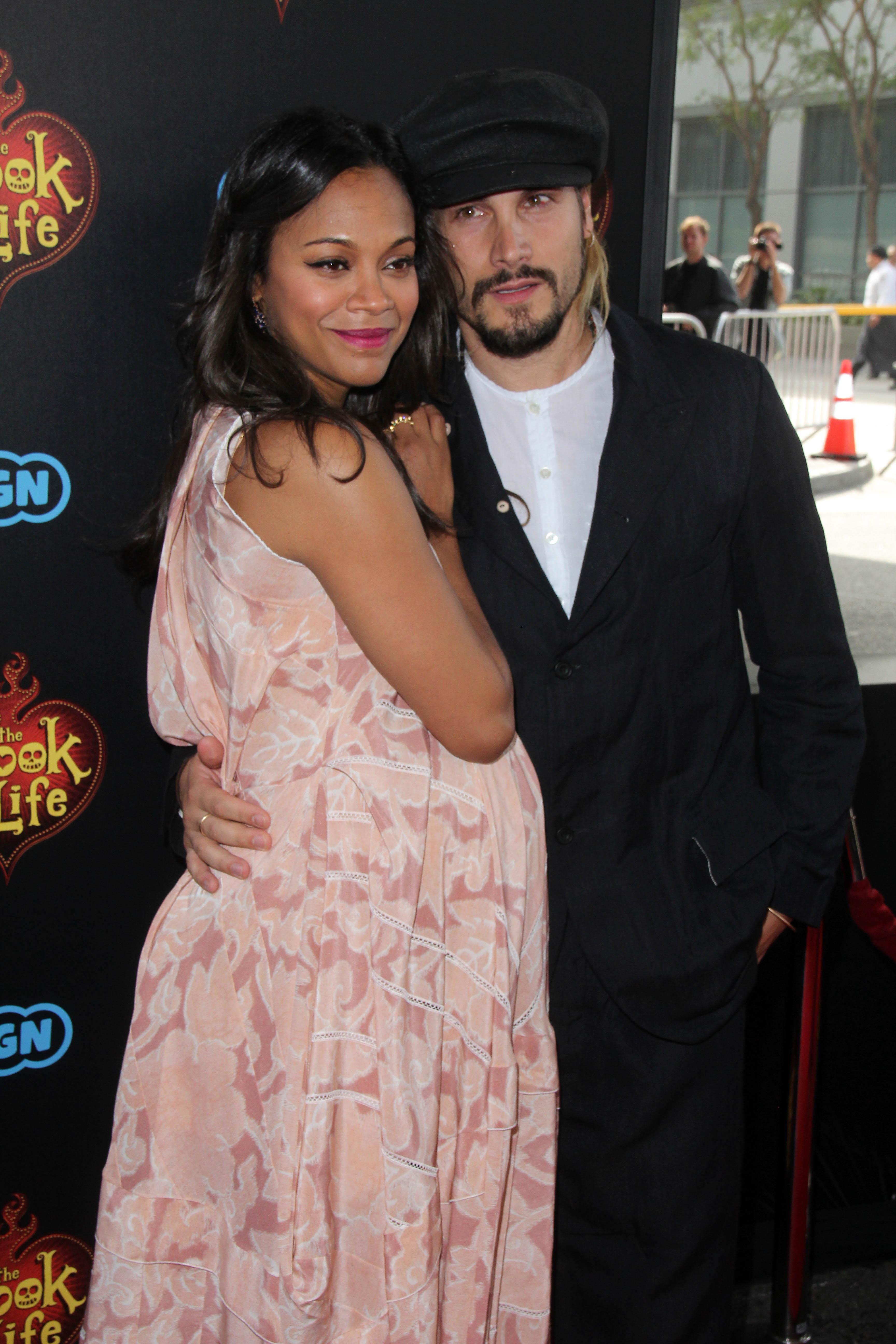 Zoe Saldana is pregnant with boys!
The 36-year-old beauty's due date is likely quite close, as she has been looking very, very pregnant (and radiant) lately. She last made an appearance on the red carpet at the Book of Life premiere Sunday alongside her husband, artist Marco Perego.
"It's twin boys and Zoe is thrilled!" a source tells E!. "She always wanted a boy." And now she has two! Every since getting married a little over a year ago, Zoe has looked happier than ever, and even on the red carpet, was not afraid to show Marco some love and affection, kissing him on the lips in front of the many cameras.
Article continues below advertisement
Adorable Ways Celebs Have Revealed Their Baby's Gender
Though she never made an official announcement about having twins, it was Britney Spears who accidentally shared the exciting news.
During an interview last month, Britney was asked whether she and Zoe would do another movie together, after starring in Crossroads.
The singer replied, "Who knows? That's a very good idea. But she's pregnant with twins right now. So I'm sure she's got a huge future ahead of her."
Celebrities Who Hate Being Pregnant
While she did not share the news herself, it seems like Zoe is more than ready to start a family. Two years ago, during an interview on Lifetime's The Conversation with Amanda de Cadenet, she said, "They're just so delicious. I love the anxiety and the pressure of a loud room full of yapping kids."