LIVING
4 Self-Care Tips for Refreshing Your Mind, Body, and Spirit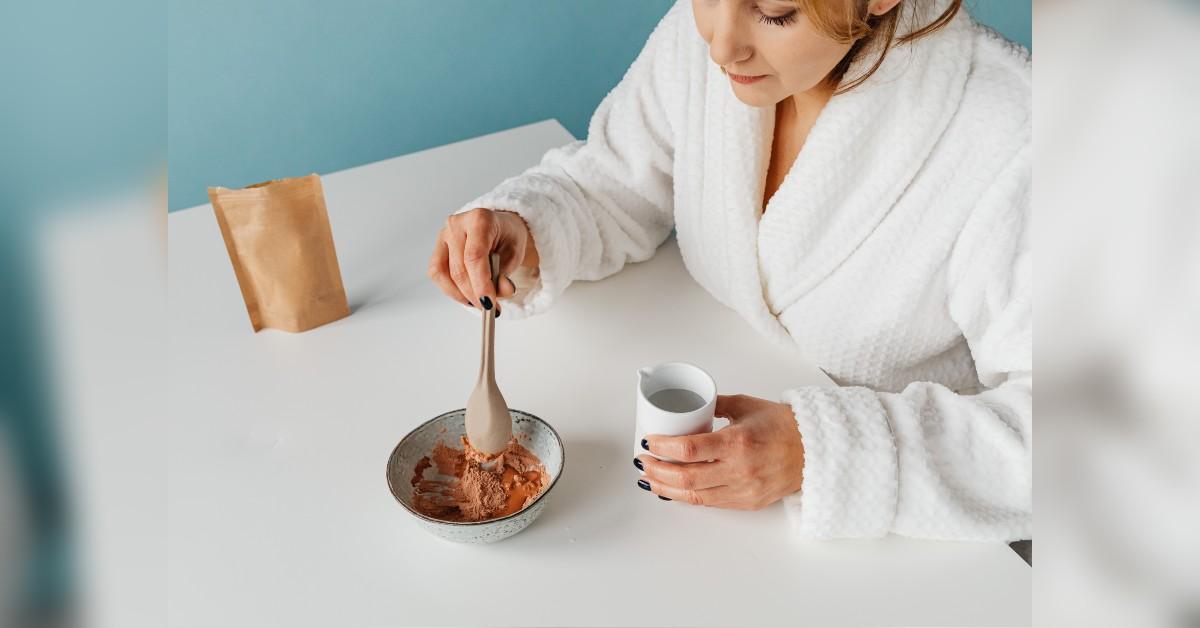 In today's hectic world, it's easy to get caught up in the daily grind and fail to care for yourself properly. Yet neglecting your needs will drain you over time. To get back on track, you have to find ways to care for your whole being — mind, body, and spirit. Fortunately, investing in your self-care doesn't have to mean spending tons of money.
Article continues below advertisement
Small acts of kindness toward yourself go a long way to increasing your overall well-being. You also want to approach your daily habits with your true best interests in mind. Self-care isn't always simple and may require self-discipline and choosing long-term fulfillment over temporary pleasures. If you want to take a holistic approach to self-care, here are four tips for refreshing your mind, body, and spirit.
1. Pamper Yourself Judiciously
Pampering yourself is one of the most enjoyable forms of self-care. Luckily, it doesn't have to call for a trip to a pricey day spa. You can create a spa-like atmosphere at home by lighting candles, playing soothing music, and wearing a comfy robe. Next, you could take a warm, luxurious bath enhanced with salts, oil, bubbles, or your favorite bath bomb. Giving yourself a manicure and pedicure will cap off the relaxing experience.
Skincare treatments are another spa-quality experience you can have in the comfort of your own home. Slather on your best face mask to keep your skin hydrated, refreshed, and glowing. Exfoliators, serums, and moisturizers are also great to add to the mix. Whether your pampering session includes DIY treatments or prescription skincare, this is a wonderful way to look and feel your best.
Article continues below advertisement
2. Disconnect From Technology
The modern world practically demands that you be glued to your devices every waking hour. While technology, particularly social media, can be good for connecting with others, it's crucial to disconnect now and then. Overusing electronic devices and social media can lead to negative feelings, eyestrain, and problems focusing on other tasks. These technologies can cause you to compare yourself to others and spend countless hours scrolling through your feeds. To avoid this, set a daily screen time limit, especially on apps that consume your free time the most.
Setting designated times for using your devices can be another helpful boundary. Staying away from your phone in the mornings can benefit your mood and help you start the day on the right foot. Waking up to notifications can prompt stress, and mindlessly consuming social media can leave you feeling lethargic. Stay off your phone for at least 30 minutes after waking, and instead meditate, read, journal, exercise, or prepare a healthy breakfast. Use an old-school alarm clock instead of your phone so you won't have to look at your phone first thing in the morning.
3. Spend Time Outdoors
Time spent in nature can do wonders for your mind, body, and spirit. Firstly, outdoor exercise like hiking, biking, or swimming is fantastic for strengthening your muscles and improving cardiovascular health. Spending time outdoors is also one of the best ways to get vitamin D, which is essential to your body's immune function. If your outdoor recreation options are limited, even walking around your neighborhood is excellent for moving and getting fresh air.
Exploring nature also has a calming effect on your mind, leading to decreased levels of anxiety and depression. In addition, observing nature's beauty could spark your creativity and promote a sense of inner peace. Lastly, spending time outside forges a connection with the natural world. This connection can be a spiritual experience that sparks positive self-reflection and fosters a sense of gratitude.
Article continues below advertisement
4. Dig Deep With a Therapist
Prioritizing your mental health is crucial to your overall well-being. Therapy is one of the most impactful ways to support emotional wellness, instill self-confidence, and encourage self-exploration. A mental health professional creates a safe space to understand your thoughts and behaviors while also helping you set personal development goals. You and your therapist can develop healthy coping strategies for dealing with daily stress, past traumas, and worries about the future.
If you have limited mental health providers in your area, consider taking advantage of online resources like virtual therapy. Cost can also be a hurdle for some when seeking therapy. If affordability is an issue, research available resources like free or low-cost mental health services or therapists who bill on a sliding scale. When accessible, therapy can be a powerful and holistic form of self-care that brings a refreshing sense of inner peace and personal growth.
Caring for the Whole of You
As the demands of modern life continue to grow, caring for your mental, physical, and spiritual health is crucial. While self-care is often commercialized as luxury spa treatments and expensive vacations, it's so much more than that. Self-care shows up in the small daily decisions that truly take your best interests into account. The practice isn't always easy and often involves being strict with yourself and your habits.
Caring for yourself holistically is a necessity for a good, healthy life. You have to consider whether your behaviors and choices are good for your mind, body, and spirit, not just one of them. Self-care should always be rooted in self-love, so remember to show yourself some compassion and grace.