7-Foot Python Hitches A Ride On Florida Sailboat, Woman Discovers The Snake In The Shower
A woman got a fright when she reportedly encountered a seven-foot-long snake on her boat.
Article continues below advertisement
According to the Marco Island Police Department, the snake found a way onto a couple's sailboat near Indian Key, Fla., over the weekend. The stowaway was not discovered until it docked in Marco Island.
"They were pulling into our dock and getting tied up, and the female occupant of the boat found the snake, I believe in the shower of the boat, and she was face to face with the snake," Rose Marina General Manager Dan High told Wink News.
Article continues below advertisement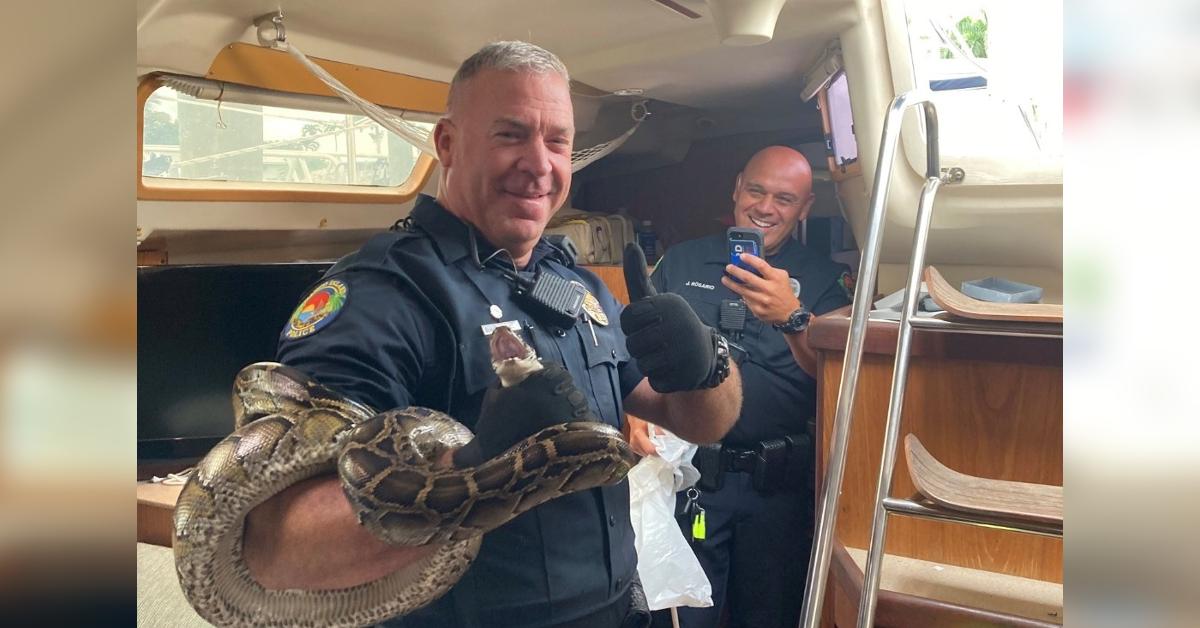 Article continues below advertisement
Sandy Skwirut reportedly found the snake on Friday, November 12. "Those things just don't happen but I guess they do," her partner Jim Hart said, per Wink News.
The couple's dog was reportedly on board but was unharmed, the outlet noted.
Article continues below advertisement
High told the publication that he does not think the snake made its way onto the boat while they were in Southwest Florida. "They spent the evening last night in Indian Key, which is about 15 miles south of us in the Everglades. And they believe that that's when the snake came aboard their boat," he explained.
The snake is said to be a Burmese python, which is an invasive species.
Article continues below advertisement
"They're pretty much destroyed all the mammals" wildlife expert Bobby Monroe told the publication. "Now they're going to all the birds. So, all the autopsies when we're doing our skinning. We're finding all the shore birds, the egrets, the blue herons. They're all found in the bellies of the pythons."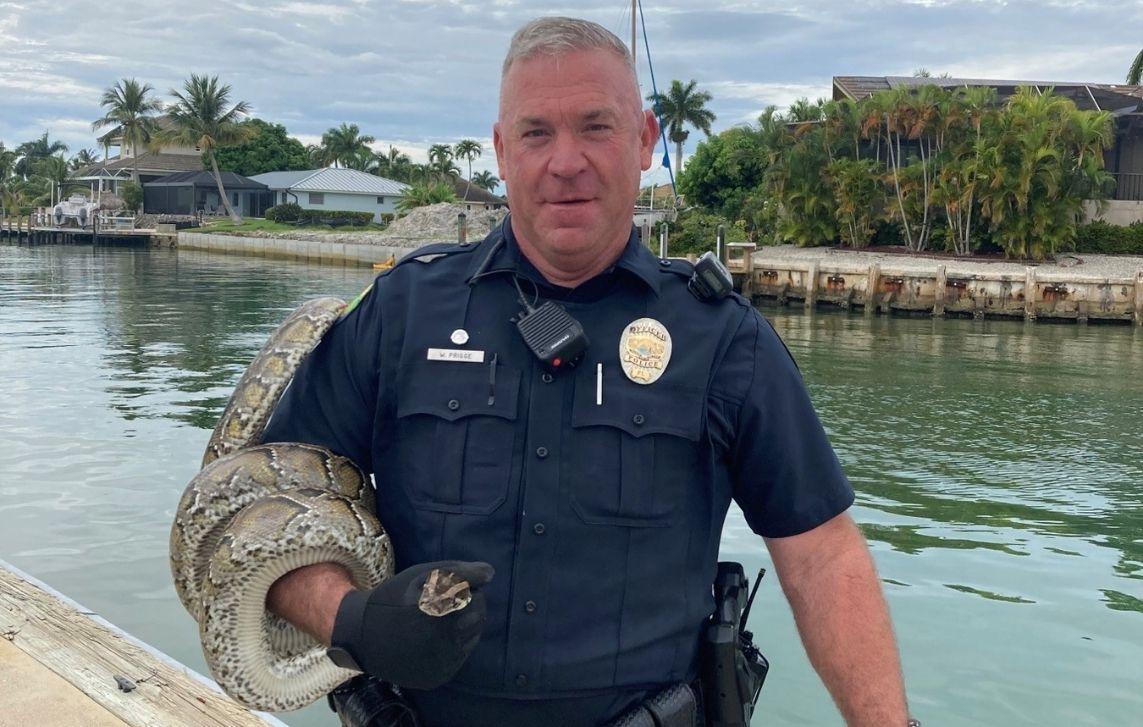 Article continues below advertisement
Monroe reportedly brought the snake to the Conservancy of Southwest Florida.
"What we love about working at the marina. No day is the same. Although this, I definitely hope not to repeat again," High said.
Article continues below advertisement
"Well, this was a first!" Rose Marina Marco Island posted on Facebook. "A visiting 42' sailboat found an unwelcome stowaway moments after tying up in their transient slip at Rose Marina."
Article continues below advertisement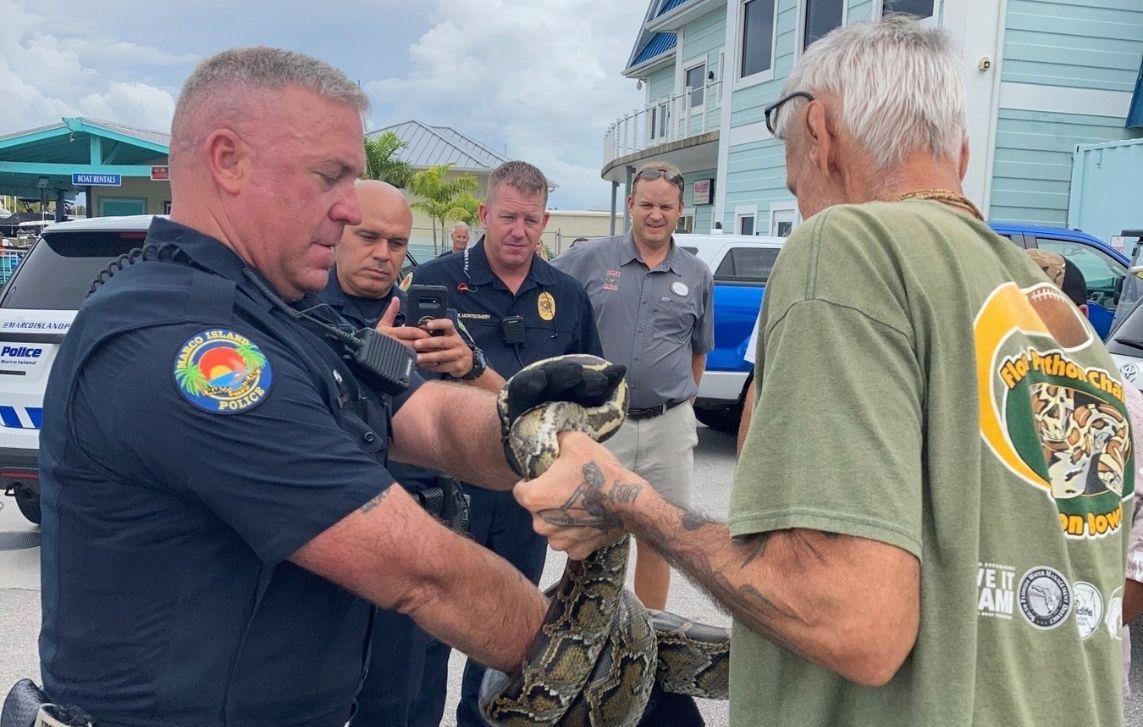 "We believe the 7' Python slithered aboard about 20 miles south of Rose Marina when the vessel was at anchor last night near Indian Key (on the edge of the Everglades). Marco Island Police responded and made quick work of wrangling the reptile. It was turned over to a Wildlife Removal Specialist. Out of an abundance of caution the vessel was removed from the marina," the post explained.