Aaron Carter & Melanie Martin Split One Week After Welcoming Their First Child
Just one week after Aaron Carter and Melanie Martin welcomed their first child together, the new parents have called it quits — and it seemed to have been caused by the Carter family drama.
Article continues below advertisement
Carter has had ongoing problems with his family — including his twin sister Angel, who he apparently learned has been communicating with his baby mama. The new father alleged Angel and Martin have been in regular contact, even though his twin sister has betrayed him in the past, according to the crooner.
The "I Want Candy" singer shared the shocking news on Tuesday, November 30, explaining: "There has been a very big lie and my sister communicating w my ex fiancé ruined everything considering she knew what angel tried to do to me in court thanks angel you ruined my family. God bless," per TMZ.
Article continues below advertisement
"I have the most conniving deceiving family and Melanie has been lying to me the whole time communicating with my twin sister," Aaron reportedly continued, "and the family members who tried to put me in prison and who tried to get a conservatorship on me in court."
Article continues below advertisement
"I'm in shocked [sic] this is horrible," he concluded.
OK! reported the troubled musician accused Angel of lying to a judge back in November 2019 in order to take away his firearms, claiming "she did it on behalf of my brother Nick Carter to silence me talking about how he raped and sexually assaulted multiple women." The judge ended up extending Angel and her husband Corey Conrad's protective order for another year, meaning Aaron couldn't possess firearms during that time.
Article continues below advertisement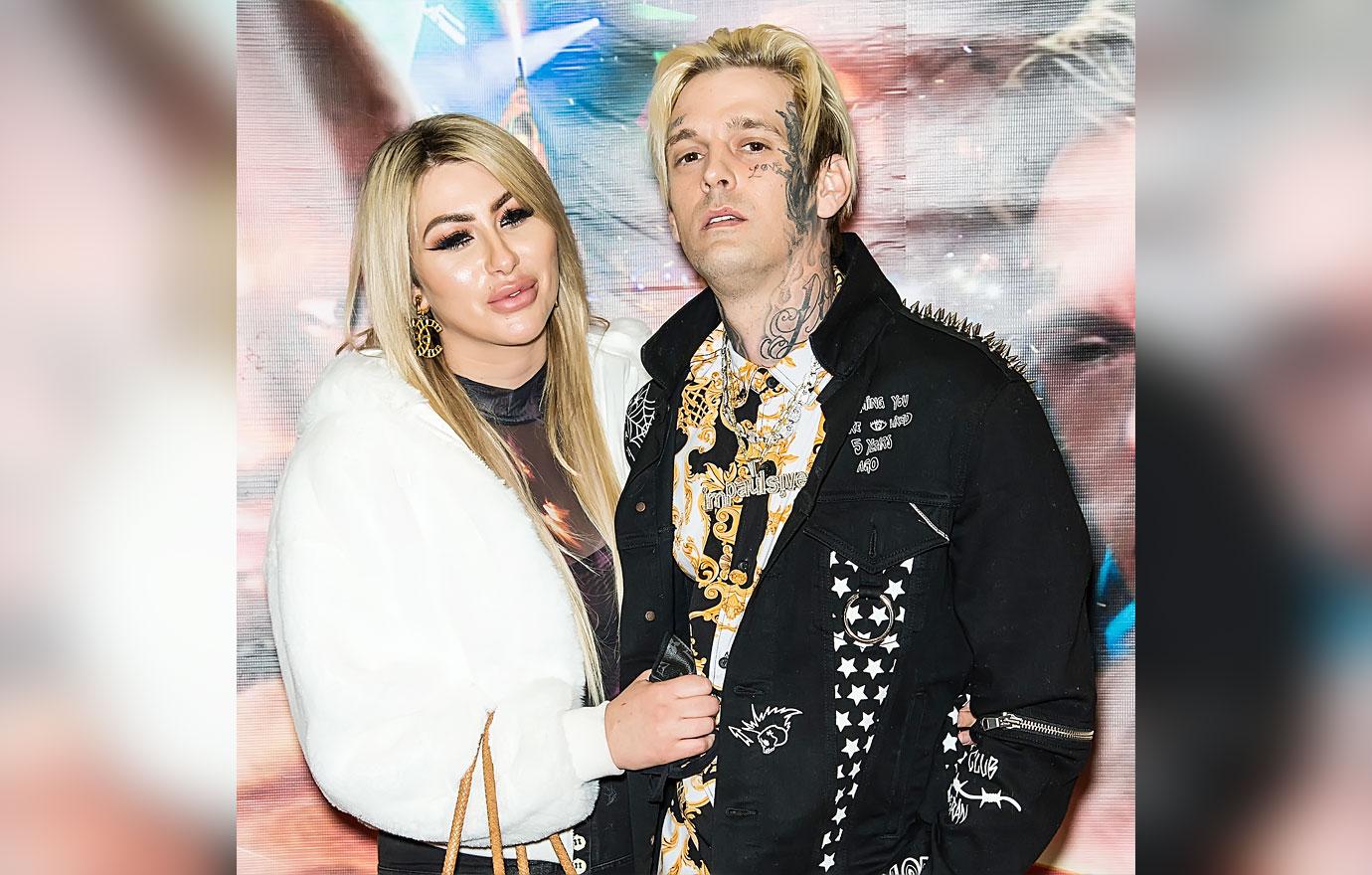 The judge also ordered Aaron to not come in contact with either Angel nor Corey at work or home, noting he is also not allowed to threaten them in any way.
Article continues below advertisement
Meanwhile, the 33-year-old went on to claim, per TMZ, that Martin is leaving California and taking their newborn son with her after giving birth to Prince Lyric Carter last week. (The new mama underwent an emergency C-section after 13 hours of labor, OK! reported.)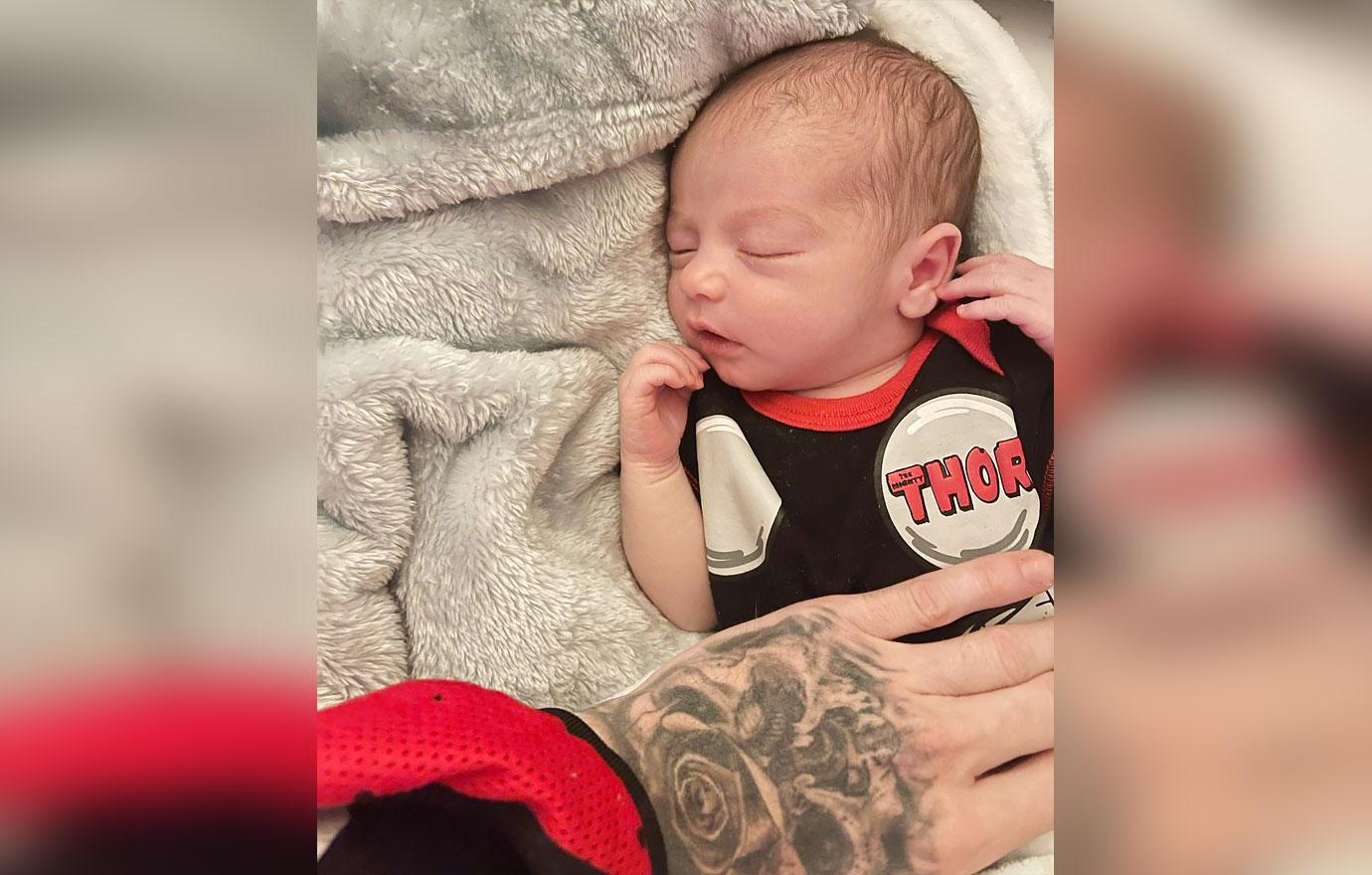 Article continues below advertisement
And the accusations didn't stop there. Aaron reportedly spewed that Martin — who had suffered a miscarriage last year — is heading to Sin City with a friend named Carmen from 90 Day Fiancé, insisting she had a back up plan all along that is now going into motion.
Article continues below advertisement
While the couple's relationship appears to be crumbling, Carter praised his ex-fiancée earlier this month after giving birth, saying: "I'm so proud of you hunny you did it I Love you with all my heart my beautiful blessings from god."
The complicated couple announced they were engaged back in June, writing at the time: "Love wins #iloveyou3000 #engaged #fiance #ourlovestory," in a celebratory post.