NEWS
Aaron Carter Declares 'I Miss You Son' After Accusing Ex-Fiancée Melanie Martin Of Taking Their 3-Month-Old From Him
Aaron Carter is singing the baby blues.
The "I Want Candy" crooner, 34, is missing his son, Prince, after accusing his ex-fiancée Melanie Martin of keeping the pair's 3-month-old from him amid their messy breakup.
As OK! previously reported, Carter and Martin called it quits once again earlier this month — and their split has been anything but amicable.
Article continues below advertisement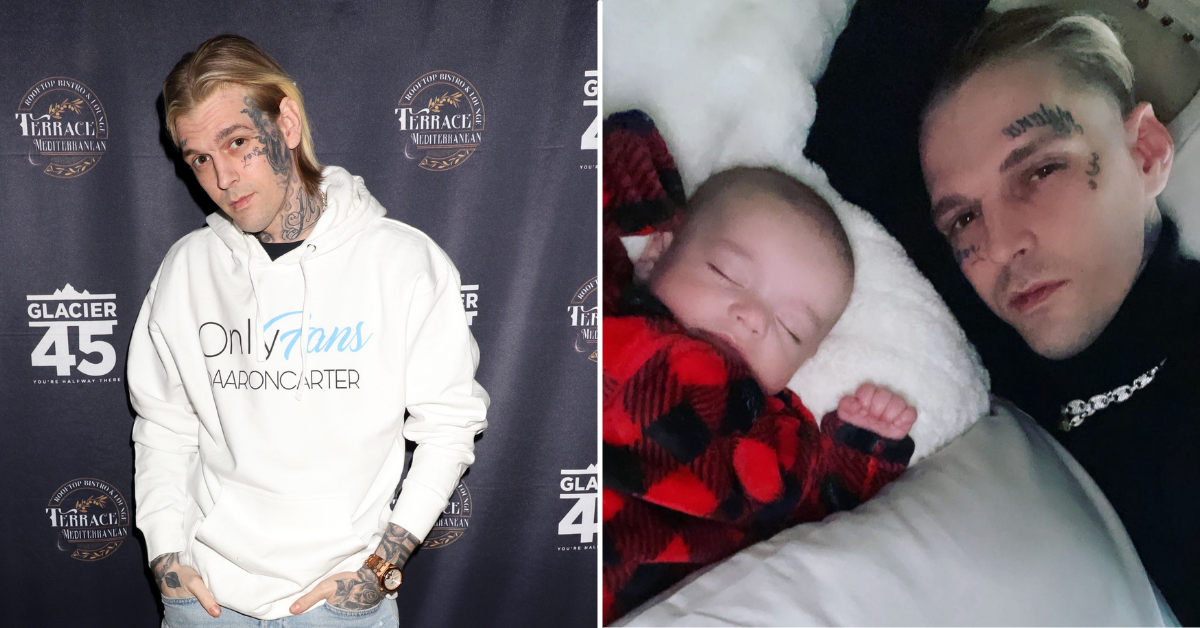 Article continues below advertisement
Now, Carter is calling out for his infant son, who is seemingly still in the care of Martin, after demanding that she "give me back my son" in a now-deleted Instagram post from Sunday, February 27.
On Monday, February 28, Carter shared a series of messages from a fan who wrote: "I'm not sure what is going on but it breaks my heart to see a man being kept from his child. Some women don't understand how blessed they are to have a man who actually wants to be a father."
Carter captioned the post, "I miss you son. Daddy loves you always."