COUPLES
The 'Best' Part Of Aaron Rodgers' 2020 Was Getting Engaged To Shailene Woodley — And Now He's Looking Forward To 'Being A Father'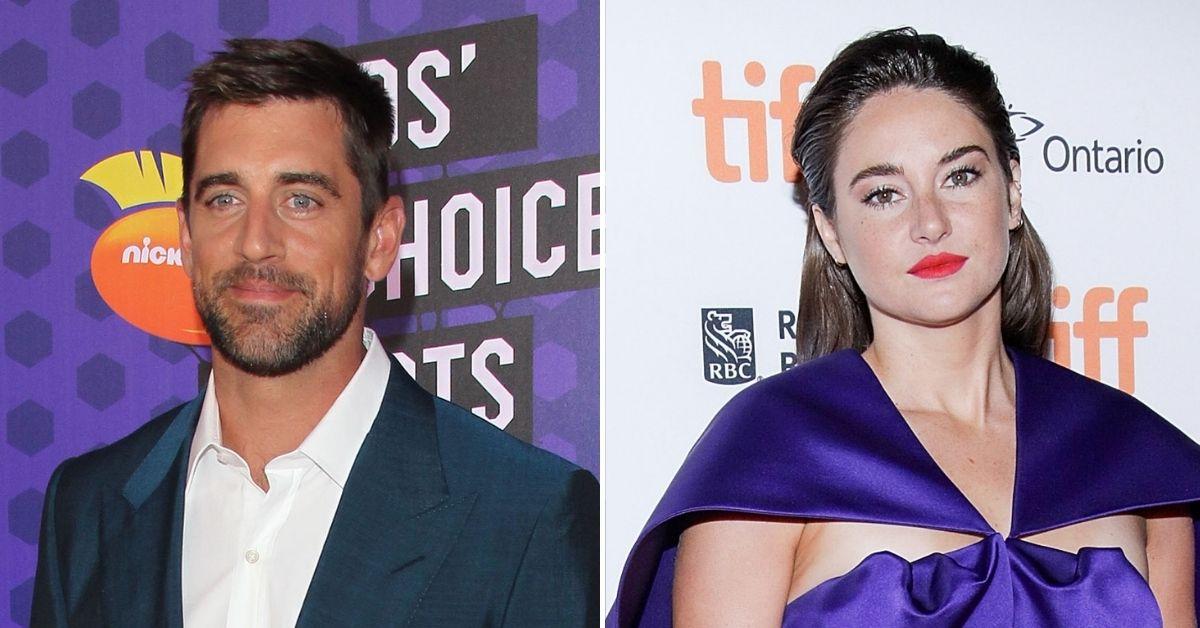 It's safe to say that Aaron Rodgers had a pretty fantastic 2020. And while he may have been crowned as the NFL's MVP for the third time in his successful career, he said "the best thing" that happened to him last year was getting engaged to Shailene Woodley.
"I'm recently engaged, so been enjoying that part of my life," the Green Bay Packers quarterback told Julien Tornare on Instagram Live after he was named North American brand ambassador for Zenith Watches in February. "The next great challenge will be being a father."
Article continues below advertisement
"I'll look forward to taking care of another life at some point," Rodgers gushed. "I think it's gonna be so fun. I've dreamt about what that will be like, I'm really excited about that chapter whenever that comes."
SHAILENE WOODLEY BY THE NUMBERS: HER SHOCKING ONCE A MONTH HABIT!
While Rodgers said parenthood isn't in the "immediate future," the 37-year-old also noted that he is "in the age group where a lot of my close friends from high school and college are fathers now and have families of their own."
Article continues below advertisement
Things are moving fast for the football pro. Rodgers first announced the engagement in February when accepting his honor from the NFL, but didn't name Woodley.
She finally confirmed the news to Jimmy Fallon. "Yes, we are engaged," Woodley told him later that month. "But for us, it's not new news, you know? So it's kind of funny. Everybody right now is freaking out over it and we're like, 'Yeah, we've been engaged for a while.'"
And while Woodley and Rodgers might start a family of their own in the not-so-distant future, a source recently told OK! that the QB is still drafting up a game plan for how he'll introduce his fiancée to his folks.