Why Did Miranda Lambert Fill In For Chris Stapleton's Wife At The ACM Awards? Watch Their Emotional Duet
Country superstar Miranda Lambert had a busy night at the 2021 ACM Awards on Sunday, April 18. First, she opened the show, performing her hit duet "Drunk (And I Don't Wanna Go Home)" with a pregnant Elle King — then she stepped in for Chris Stapleton's wife last minute for a heartwarming performance of his tune, "Maggie's Song."
Article continues below advertisement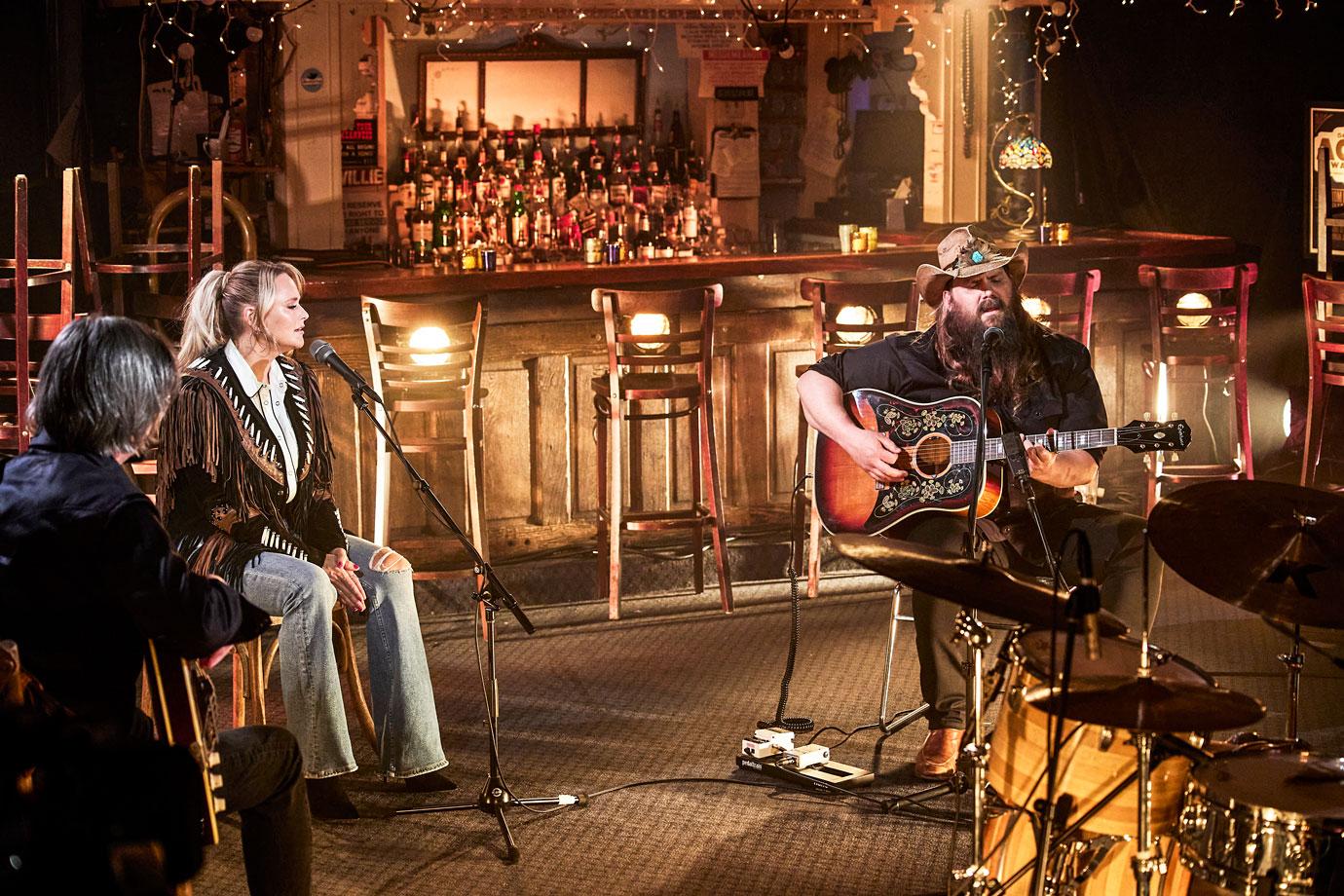 Article continues below advertisement
"Due to her prior doula commitment, Morgane Stapleton is unable to join Chris Stapleton at the Bluebird as scheduled," the statement read, according to PEOPLE. "Miranda Lambert will instead take the Bluebird stage with Chris tonight for 'Maggie's Song.'"
Article continues below advertisement
Chris and his wife penned the track as a tribute to their late lab-terrier. The sweet song recalls their furry friend's life story, from when the couple adopted her until her sad death. The grieving couple wrote the song one day after the dog's passing.
Following the emotional duet, Lambert tweeted a video of their performance encouraging her fans to support her pet rescue organization, MuttNation.
Article continues below advertisement
Country crooner Keith Urban hosted the big night alongside New Female Artist of the Year nominee Mackey Guyton. The ceremony took place in Nashville from three different locations: The Grand Ole Opry House, the Ryman Auditorium and The Bluebird Café.
Article continues below advertisement
Lambert's husband, Brendan McLoughlin, was his wife's biggest fan of the night. The duo made their red carpet debut at the 2019 ACM Awards, two months after the duo secretly tied the knot shortly after meeting each other on the set of Good Morning America in November 2018 (McLoughlin was working for the NYPD at the Times Square precinct, where GMA is filmed, at the time).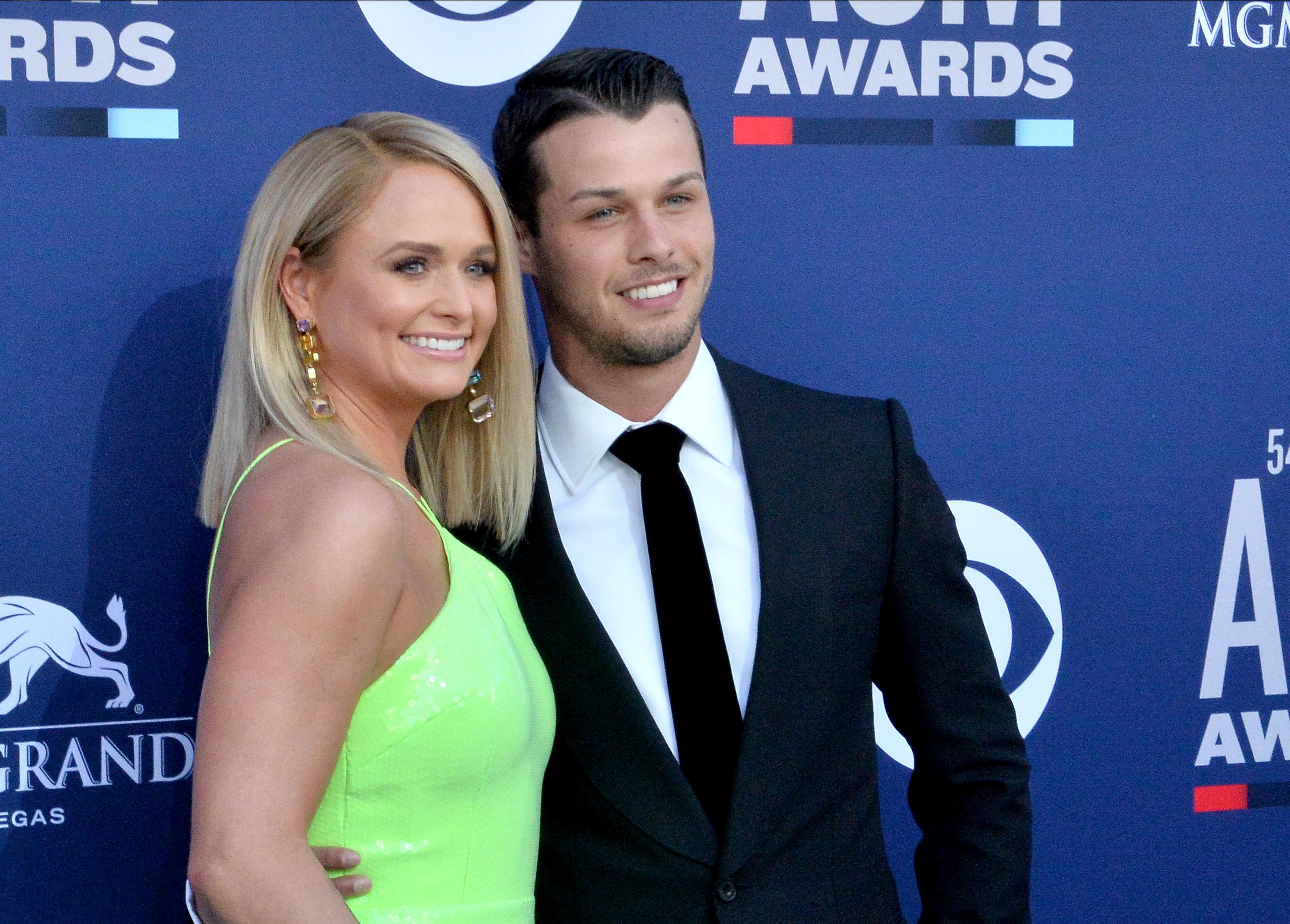 Article continues below advertisement
The 37-year-old country Queen used her incredibly ripped beau as "free" labor for her music video for the hit song, "Settling Down," since the two were quarantining together in Nashville due to the ongoing coronavirus pandemic — this was the first time that Lambert has ever included a significant other in any of her music videos (she was famously married to country superstar Blake Shelton from 2011-2015).
Following his impressive debut in her music video, OK! exclusively learned that Lambert thinks her sexy husband "is a natural in front of the camera" and is ready to help him find his big break as a model or actor. "He's got good looks and a big personality," an insider dished.
Article continues below advertisement
The insider noted that the "Gunpowder & Lead" singer has organized an extended stay in McLoughlin's native NYC so that he can enroll in acting classes. "Miranda believes being a two-career couple will strengthen their marriage and put them on equal footing," the source continued. "Brendan's willing to put in the work, and Miranda's determined to use her clout to make him a star."