COUPLES
The Other Women! Gisele Bündchen, Angelina Jolie, LeAnn Rimes, More Stars Who Reportedly Met Their Partners When They Were Still With Someone Else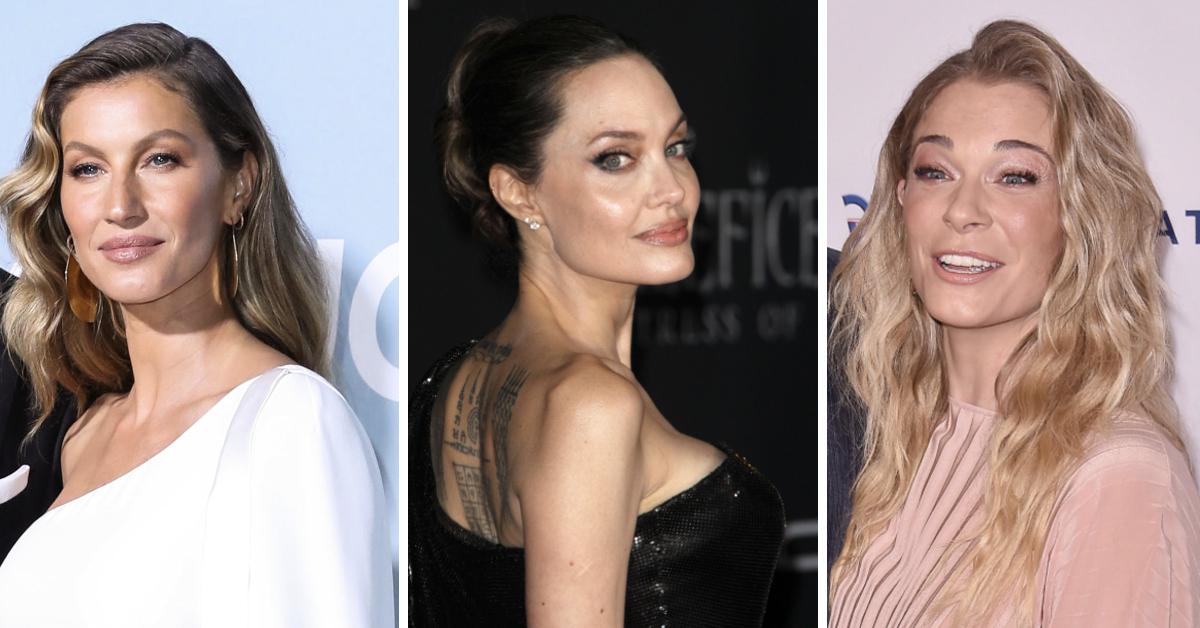 Love knows no bounds, particularly in Hollywood. Over the years, several high-profile couples have blurred the relationship boundaries as their romances began while they were still involved with other people. 
Article continues below advertisement
And while they may be in love now, in some of these cases, the road to happily-ever-after was paved with some messy drama and broken hearts.
Scroll though the gallery below to check out a few of the celebrities who met their partners when they were still with someone else.