Angelina Jolie Takes Children Out For Dinner, Adopted Son Maddox Not Present As Orphan Rumors Circulate
One day after Angelina Jolie's former pal claimed he could not be "100% sure" son Maddox Jolie-Pitt was an orphan when the actress adopted him, the Hollywood star was seen in Paris with four of her six children, none of whom were the 19-year-old.
Article continues below advertisement
The 46-year-old was seen heading to dinner alongside son Pax, 17, daughters Zahara, 16, and Shiloh, 15, and 13-year-old son Knox. Knox's twin Vivienne and Maddox were nowhere in sight. (Jolie shares her six children with estranged husband Brad Pitt.)
The doting mama — who also adopted Zahara in Ethiopia and Pax in Vietnam — opted for an all-black ensemble, wearing a wraparound dress paired with pointed heels. The famous family kept safe by wearing face masks as they made their way to a restaurant near the Eiffel Tower, the Daily Mail, who obtained the photos, reported.
Article continues below advertisement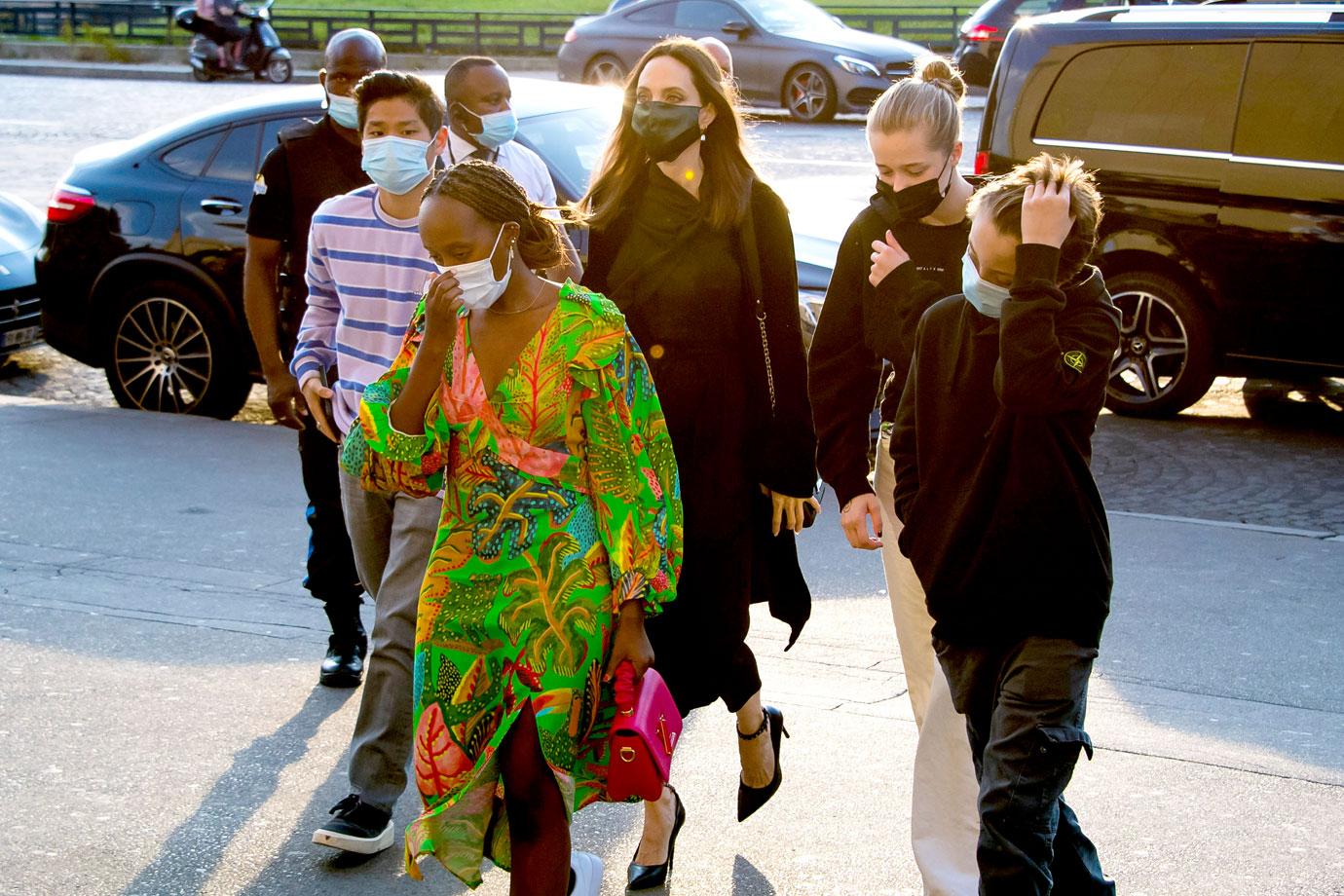 Jolie's outing with her kiddos comes amid speculation surrounding Maddox's 2002 adoption from Cambodia, so perhaps the Salt actress and her eldest son may not be on the best of terms at this time.
Article continues below advertisement
As OK! previously reported, the Maleficent star's former aid and friend Sarath Mounh — who ran a non-government organization in Cambodia and helped Jolie adopt Maddox by falsely signing legal documents stating he was his father, which he is not — alleged that one of Maddox's parents may have been alive when he was adopted.
Article continues below advertisement
"I'm not 100% sure that Maddox was an orphan even though he came from an orphanage. At least one of the parents was possibly alive at the time of his adoption," Mounh — who had a falling out with the actress for allegedly misusing funds donated by her — reportedly said. He candidly admitted that he "never asked these difficult questions, nobody did."
Meanwhile, Mounh said this was not an unusual situation in Cambodia, explaining there have been many babies who were "left in orphanages or sold to them by their parents because they couldn't afford to look after them."
Article continues below advertisement
While Mounh wasn't sure about his parents' whereabouts, Kek Galibru — the head of the human rights agency Licadho, who investigated the adoption — seemed confident that at least one of Maddox's parents was alive at the time. "He was not a real orphan and was not abandoned," Galibru reportedly said.
Meanwhile, Jolie insisted Maddox was an orphan, saying she "would never rob a mother of her child. I can only imagine how dreadful that would feel." However, more than a few eyebrows were raised when adoption agent Lauryn Galindo, who helped Jolie adopt Maddox, was arrested for falsifying documents to obtain U.S. visas for "orphans."
Article continues below advertisement
In addition, the upcoming documentary The Stolen Children — which investigates whether babies in Cambodia were being taken from their families to be put up for adoption — will most likely not help Jolie's claim of knowing nothing about the illegal trade, which the Those Who Wish Me Dead actress previously stated when the adoption scandal was exposed.
Article continues below advertisement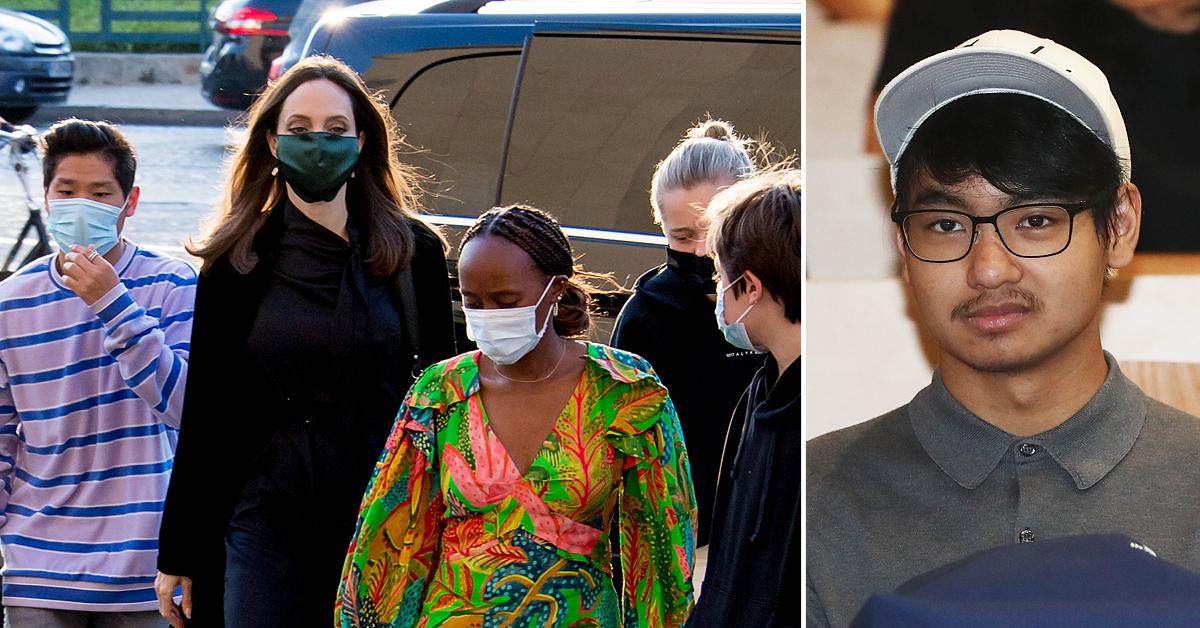 Jolie may not have gotten her hands dirty in the adoption proceedings, but Mounh alleged she certainly had the resources to make sure the adoption went through.
"When it comes to money, everything is possible. This is what I kept on hearing at the time from those around Angelina: 'Make it happen,'" he claimed. "Angelina didn't personally get involved. It was those around her that were handling the process and asked me to help."