Alec Baldwin Backs Crew Member Who Dubbed Reports Of 'Unsafe' & 'Chaotic' Conditions On Set Of 'Rust' As 'Bullsh*t'
Alec Baldwin defended the working conditions on the Rust set nearly two weeks after he fatally shot cinematographer Halyna Hutchins and wounded director Joel Souza with a prop gun loaded with live ammunition.
Article continues below advertisement
"read this," Baldwin captioned the first of many screenshots he shared of Terese Magpale Davis' post, as she worked in the wardrobe department for the project.
Article continues below advertisement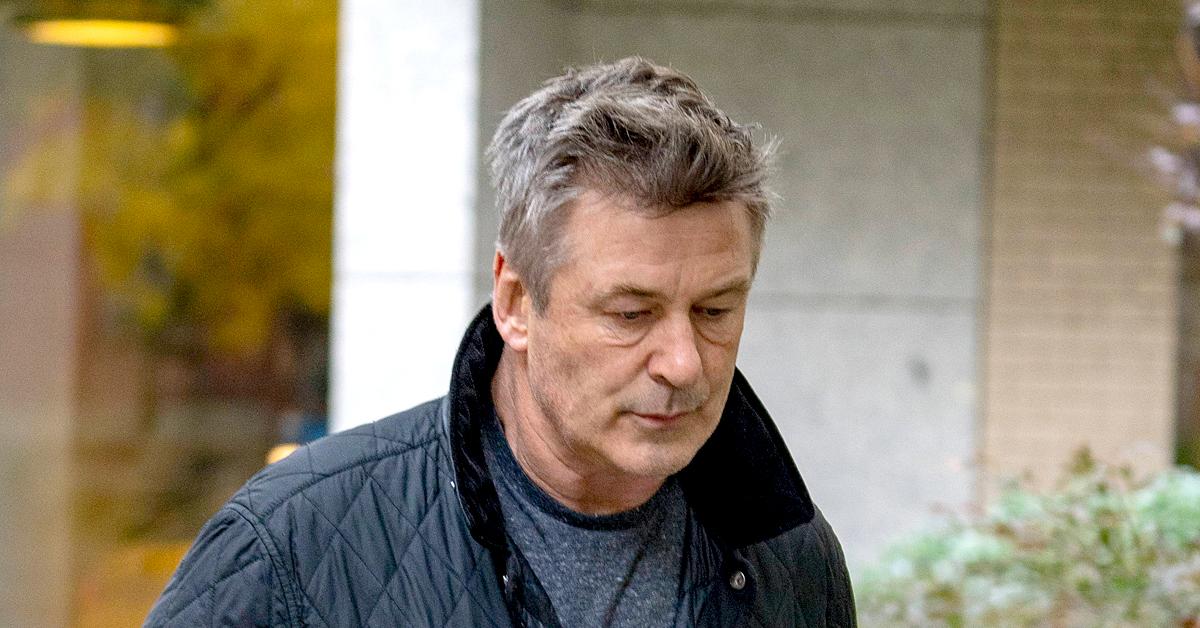 "I'm so sick of this narrative," Davis began. "I worked on this movie. The story being spun of us being overworked and surrounded by unsafe, chaotic conditions is bulls**t."
Article continues below advertisement
Davis declared the crew never worked for more than 12 ½ hours a day, writing, "most days were under 12."
Article continues below advertisement
"The day Halyna died we had come off of a 12-hour turnaround after an 11 hour shoot day. We had (including camera) gotten off by 6:30 pm," the crew member shared of October 21, pointing out everyone was well rested leading up to the tragic day. "We had just had a 56 hour weekend right before that. No one was too tired to do their jobs. This is all provable by daily timesheets."
The Los Angeles Times recently reported camera crew members were told during the second week of production that they wouldn't be provided with nearby hotel rooms in Sante Fe, the location of the set. Since many of the crew members live in Albuquerque, they told the outlet, per New York Post, they were expected to drive about an hour each way, making their commute to work that much more difficult.
Article continues below advertisement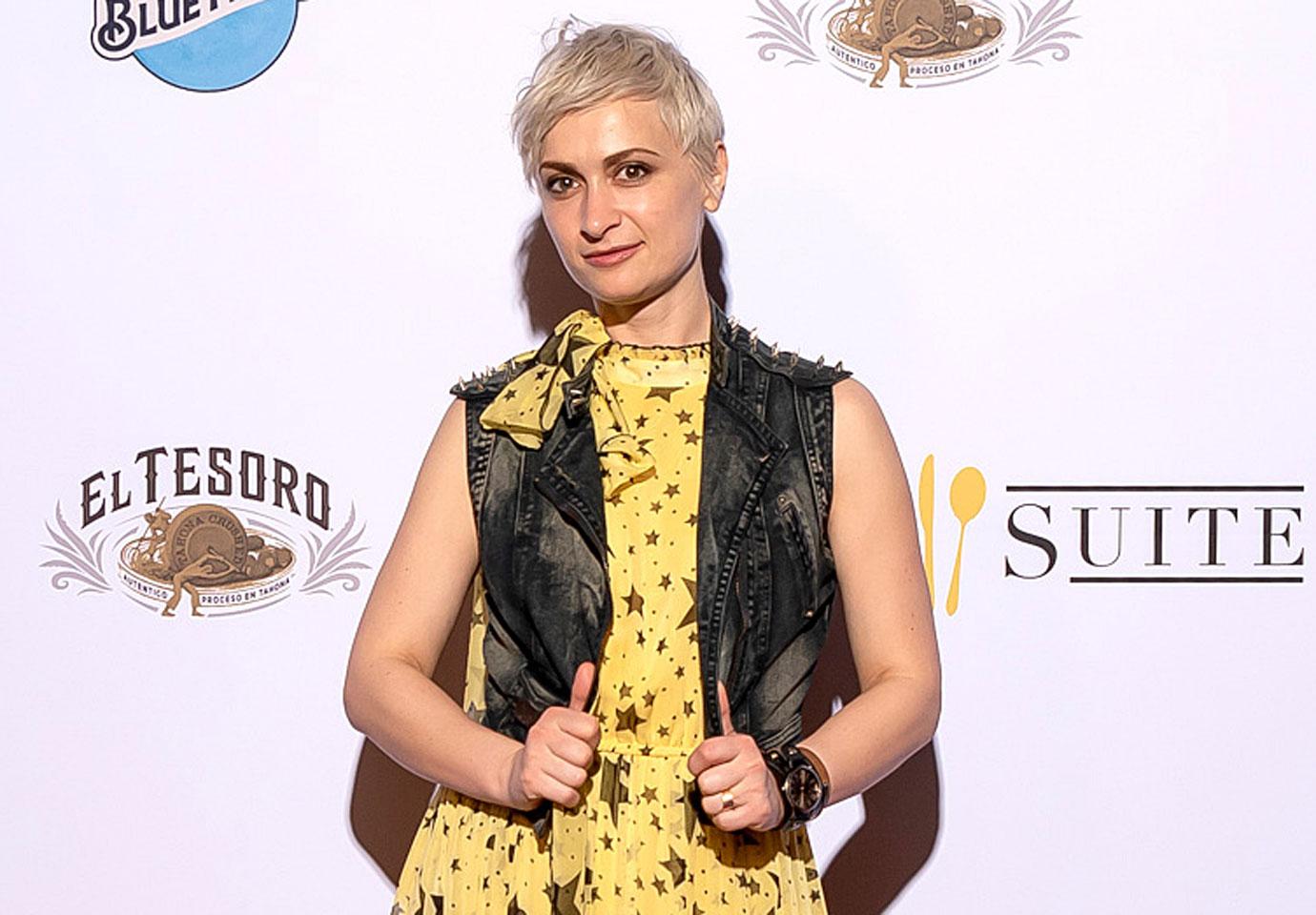 Davis denied the accusation, according to the screenshots, revealing: "The camera crew HAD hotels. They just didn't feel they were fancy enough." Reiterating that the camera crew was offered hotels, she claimed: "Half of them didn't use them even when the hotels were nicer because we were getting off so early each night."
Article continues below advertisement
She pointed out that the set "was only 35 minutes from Albuquerque." Though "Santa Fe is an hour from Albuquerque," Davis explained the New Mexico set was "25 minutes south of that. So they aren't even traveling that far to go home."
Davis then touched on suggestions that the safety on set was compromised since union members stormed off the production in protest over safety concerns just hours before the fatal shooting.
Article continues below advertisement
"Our AD never seemed flippant about safety," she insisted of assistant director Dave Halls, who handed Baldwin the .45-caliber Colt revolver that killed Hutchins and declared the weapon was a "cold gun," meaning it didn't contain live ammunition. (Another crew member previously claimed Halls had a "flippant" attitude towards firearm safety.)
"Am I angry with him? Yes," Davis admitted, per the screenshots. "But I won't jump on the bandwagon and pretend he was uncaring about our safety the whole way through."
Article continues below advertisement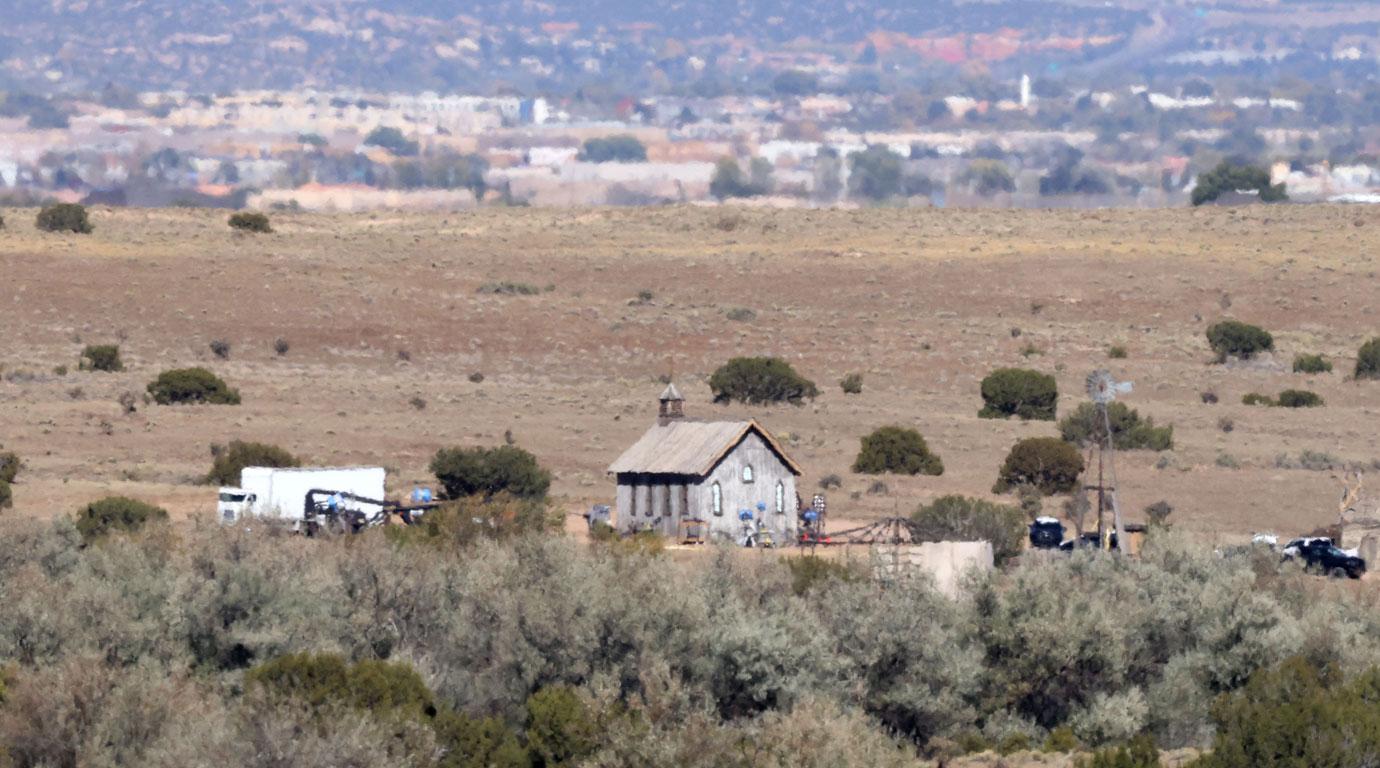 Meanwhile, Halls admitted he didn't properly check the prop gun before handing it to the actor, revealing he didn't ask to see all the rounds when head armorer Hannah Gutierrez-Reed showed him the gun.
Article continues below advertisement
Davis also defended the rookie head armorer, whose qualifications have come into question after she admitted she almost didn't take a previous job as head armorer because she felt she lacked experience. The 24-year-old's crew members also reportedly expressed concern over whether she was fit for the position.
"I'll fight to have our armorers have higher standards they must pass to be in that position where they hold all of our lives in their hands," Davis wrote, adding: "But I'm not okay with using her to be the poster child for better hours."
Article continues below advertisement
Wrapping up her lengthy post, the costume designer slammed the angry mob attacking the producers in the media, writing: "Maybe you could just not be one more person with a pitchfork in a mob that has no idea what you're talking about because you weren't there."
Article continues below advertisement
Baldwin broke his silence about the tragic shooting one day after he discharged the weapon, sharing in a statement to Instagram: "There are no words to convey my shock and sadness regarding the tragic accident that took the life of Halyna Hutchins, a wife, mother, and deeply admired colleague of ours."
He later addressed the incident when confronting paparazzi, who were following him and his wife Hilaria around Manchester, Verm. "She was my friend," Baldwin told the crowd of the 42-year-old. "The day I arrived in Santa Fe to start shooting, I took her to dinner with Joel the director. We were a very very well-oiled crew shooting a film together and then this horrible event happened."
The investigation into the fatal shooting remains ongoing, with Santa Fe County Sheriff Adam Mendoza confirming no one has been ruled out yet. While Halls and Gutierrez- Reed are "obviously the focus of the investigation," the 30 Rock alum isn't out of the woods yet.