REALITY TV
'American Idol' Judges Break Silence On Contestant Caleb Kennedy's Exit Following Controversial Video — It Was An 'Upsetting Week'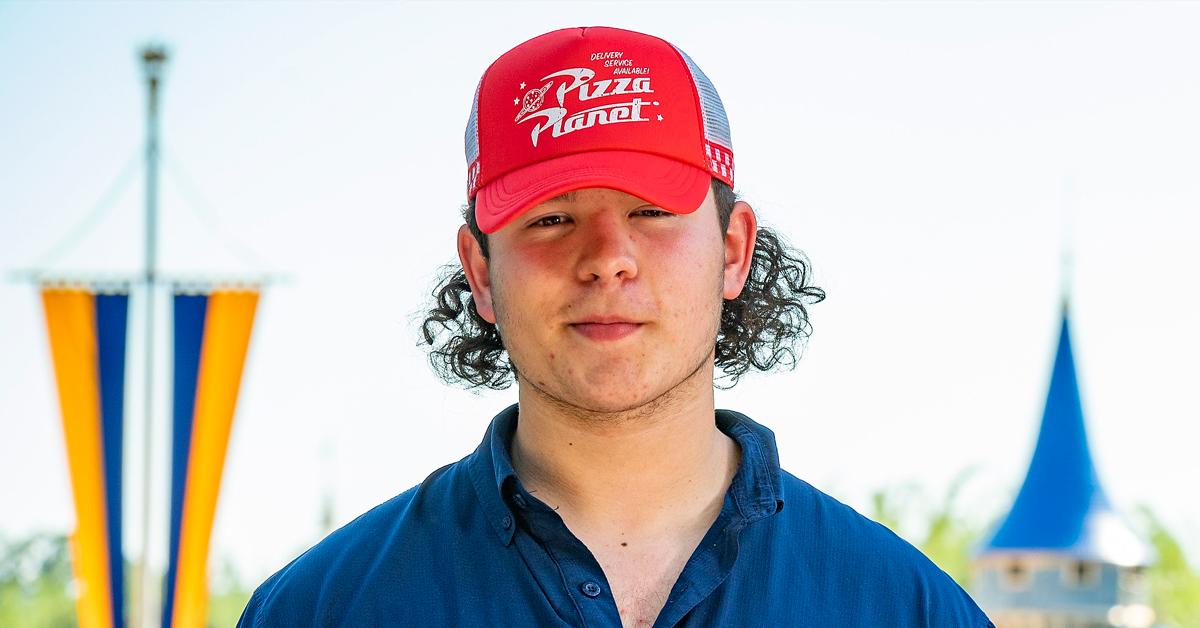 American Idol judges have commented on top contender Caleb Kennedy's unexpected departure — the 16-year-old left the show after a video, showing him sitting next to someone wearing what appears to be a Ku Klux Klan hood, emerged — following the Sunday, May 16, episode.
Article continues below advertisement
Luke Bryan, 44, and Lionel Richie, 71, released statements following the semi-final show and revealed how they felt about the Idol contestants — Kennedy in particular.
"First and foremost, as judges, we love these kids," Bryan told PEOPLE. "We get emotionally involved in these kids. We want the best for Caleb. As far as the nuances on how ABC gets viewed, either way, decisions got made and it's our job as judges to show up and do our best job and comment on the kids who are in front of us. But we wish nothing but the best for Caleb. It does make for a very, very challenging and upsetting week."
Article continues below advertisement
Richie explained, "A lot of times, we think about it, we grow up and we make mistakes and we look at our life behind us many times and we say, 'God, what was I thinking about when I did that?' This was one of those situations where we kind of give him a big hug from the three of us.
Article continues below advertisement
"He has definitely has a talent. The problem is, this is one of those unfortunate decisions that had to be made and we move on. But this will be remembered in his lifetime and he'll know what it's all about," the singer added.
Article continues below advertisement
Article continues below advertisement
"I'm so sorry! I pray that I can one day regain your trust in who I am and have your respect! Thank you for supporting me," he added.
Article continues below advertisement
People from Kennedy's hometown of Spartanburg, S.C., also reflected on his exit from the show and how this can be a teachable moment.
"The young people now are not taught these things," said 105-year-old retired teacher Ella Mae H. Colbert, who lived through the Civil Rights Movement. "This 12-year-old, he didn't know. It was something he was doing, but he didn't know it was affecting those that had had bad things happen to them."
Article continues below advertisement
She told the Herald-Journal, "Spartanburg residents in their 60s remember when the Klan marched. But kids today don't. They have to be taught."
Kennedy's mom, Anita Guy, defended her son to the Herald-Journal. "I hate this has happened and how Caleb is being portrayed by people online," Guy said. "This video was taken after Caleb had watched the movie The Strangers: Prey at Night and they were imitating those characters. It had nothing to do with the Ku Klux Klan, but I know that's how it looks. Caleb doesn't have a racist bone in his body. He loves everyone and has friends of all races."
Article continues below advertisement
Fans were divided in the comments section of Kennedy's post. One user wrote, "….racism in any way shape or form is not a way to live and love in this life, it's a passing of ideals from small minds and bitter hearts, BE BETTER than people like that, if you do I promise you'll love your life much more. Good luck kid."
As of now ABC has not made any public statements on Kennedy's departure from the show. American Idol airs Sundays at 8 p.m. on ABC.