NEWS
'American Idol' Frontrunner Caleb Kennedy Drops From The Competition After Shocking Social Media Post Resurfaces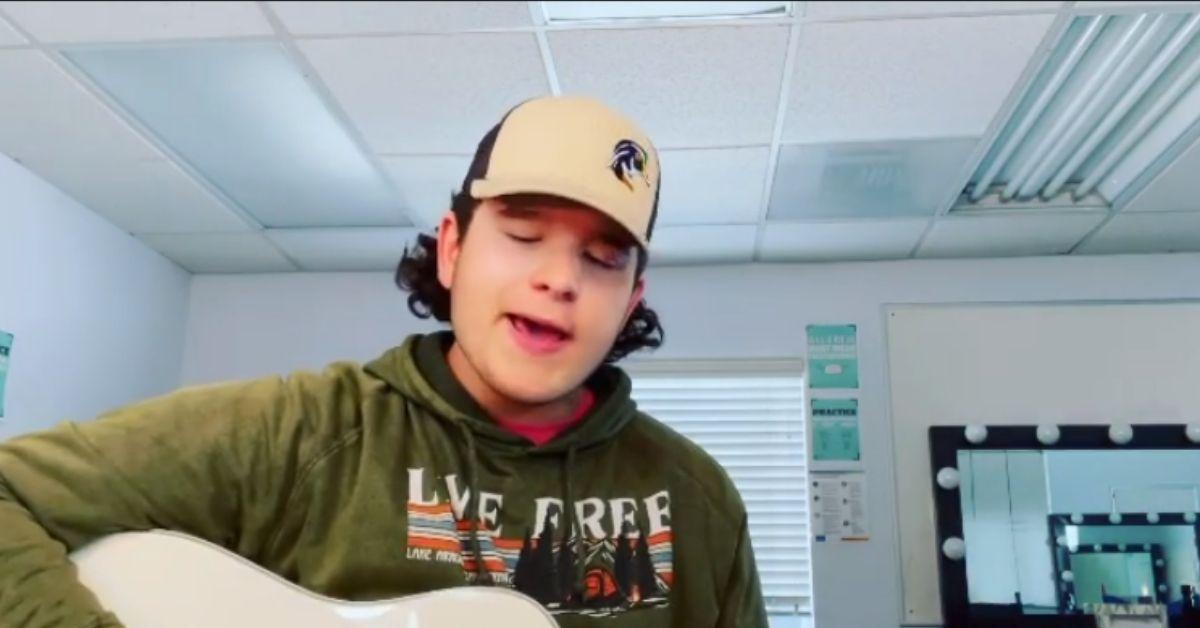 American Idol fan favorite Caleb Kennedy has left the show.
Article continues below advertisement
The news of his departure comes after a video of the 16-year-old — that was taken four years ago and showed him sitting next to someone wearing what appears to be a Ku Klux Klan hood — emerged.
The video gained traction on Tuesday, May 11, when it was shared by YouTuber DefNoodles. On Wednesday, May 12, Kennedy announced that he was stepping back from American Idol.
Article continues below advertisement
"Hey y'all, this is gonna be a bit of a surprise but I am no longer gonna be on American Idol. There was a video that surfaced on the internet and it displayed actions that were not meant to be taken in that way," Kennedy posted on social media.
Article continues below advertisement
He continued, "I was younger and did not think about the actions, but that's not an excuse. I wanna say sorry to all my fans and everyone who I have let down. I'll be taking a little time off social media to better myself, but saying that, I know this has hurt and disappointed a lot of people and made people lose respect for me. I'm so sorry! I pray that I can one day regain your trust in who I am and have your respect! Thank you for supporting me."
Article continues below advertisement
Fans took to the comments to express their thoughts on the incident.
Article continues below advertisement
"You're young, your mind, heart and soul is still being shaped. That being said racism in any way shape or form is not a way to live and love in this life, it's a passing of ideals from small minds and bitter hearts, BE BETTER than people like that, if you do I promise you'll love your life much more. Good luck kid," one fan told him.
"I am so sorry to hear this! Not to excuse your behaviour/comments but our younger selves have done and said things we wouldn't say/do now. I'm glad to hear you're taking time to get better ♥️ Take care of you!" another said.
Article continues below advertisement
"So sorry but even at your age you are a real man for accepting what u did you are in my prayers and now there is no reason for me to follow the show as you were the last real talent standing. God be with you as you work through your mistake🤩," a third fan wrote.
Kennedy's mom, Anita Guy, came to her son's defense, telling the Herald-Journal that the video was taken out of context.
Article continues below advertisement
"I hate [that] this has happened and how Caleb is being portrayed by people online. This video was taken after Caleb had watched the movie The Strangers: Prey at Night and they were imitating those characters. It had nothing to do with the Ku Klux Klan, but I know that's how it looks. Caleb doesn't have a racist bone in his body. He loves everyone and has friends of all races," Guy told the outlet.
Article continues below advertisement
"American Idol contestant Caleb Kennedy will no longer be moving forward in the competition. Sunday's episode will feature the top four with one contestant elimination," a source told Yahoo! Entertainment.