REALITY TV
Why Did Wyatt Pike Shockingly Quit 'American Idol'? 5 Facts About The Fan Favorite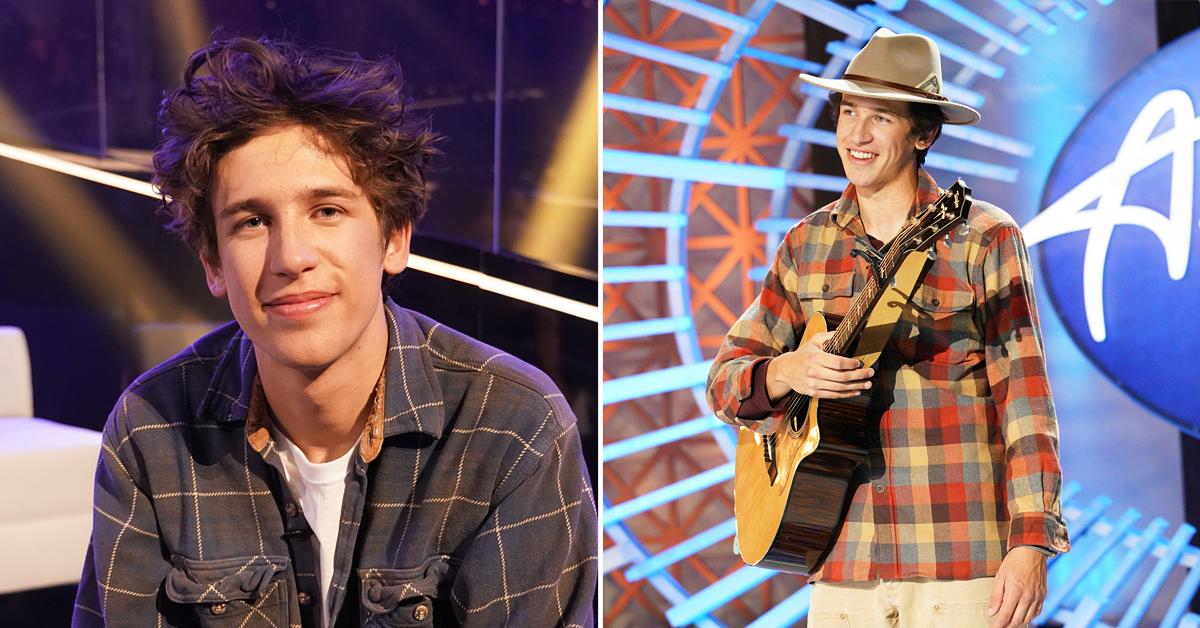 It was a night full of surprises on American Idol. First, OG judge Paula Abdul was back after current judge Luke Bryan was forced to sit out the competition show's first live episode due to testing positive for COVID-19 — then, in a shocking twist, it was announced that Idol favorite Wyatt Pike had quit the show after making it into the top 12.
Article continues below advertisement
"Before we get to the results, I have to tell you that finalist Wyatt Pike will not be competing in the competition," host Ryan Seacrest revealed on the Monday, April 12, episode. "He had to drop out, but we wish him the very best."
Sunday's episode of Idol was pre-taped, whereas Monday's show featured the first live performances of the season. For Pike's last performance on the show (which landed him in the top 12), he sang his own rendition of the Kings of Leon smash hit "Use Somebody."
Pike blew the judges away with his powerful voice and skills on the guitar. Judge Katy Perry said, "I think you do have a little bit of an angle in this competition that you're an authentic singer-songwriter," whereas Bryan told him that he was "going to be able to do music for the rest of your life" because he was so moved by his performance.
So why did Wyatt Pike quit the show? A rep for the series told The Washington Post he had dropped out for "personal reasons," without going into any more details, leaving fans of the crooner with many questions and saddened that they won't get to witness his journey on the hit ABC show.
Who is Wyatt Pike? Scroll through below to get to know the 20-year-old breakout Idol contestant in five snaps.
He Dropped Out Of Business School
After his graduation in 2019, Pike applied and got accepted to the College of Charleston in South Carolina. After enrolling, booking a flight and a securing a dorm room, the teen decided seven days before orientation that business school wasn't for him and called it off, he revealed in a interview with local paper DeseretNews.
Article continues below advertisement
Seeing Phillip Phillips Win 'Idol' Changed His Life
In the interview, Pike revealed that he was a huge fan of Idol before auditioning for the show, and seeing Phillip Phillips be crowned the winner in 2012 is what made him realize singing was something he wanted to do for the rest of the life.
Article continues below advertisement
'Idol' Producers Found Him
During the pandemic, Pike was posting videos of himself singing on social media, and an Idol casting agent stumbled across his clips and reached out to him asking if he would be interested in doing a preliminary audition for the show. The initial producers loved him so much, he was eventually on his way to perform in front of the judges.
Article continues below advertisement
He Might Have Alluded To His Exit Prior To The Announcement
Possibly foreshadowing his exit, Pike hinted that he was happy to be back in his hometown of Park City, Utah, days before the announcement he had quit the show. "Something to feel this through: home," he wrote on Wednesday, April 7, via Instagram. "Thankful for the rollercoaster I'm on today. 💙." This means that he had left the Idol quarantine bubble (due to the ongoing pandemic) prior to the big news.
Article continues below advertisement
His Popularity Has Soared After Leaving The Show
With many curious as to why the fan favorite had left the show and flocking to social media for any type of answers, it was reported that Pike had gained more than 10,000 Instagram followers following his exit from the competition series, securing him many admirers that will surely help on his quest for a music career in the future.