PHOTOS
Say Cheese(burger Sneakers)! Amy Poehler Sports Food On Her Feet For A Grocery Store Run — See Photos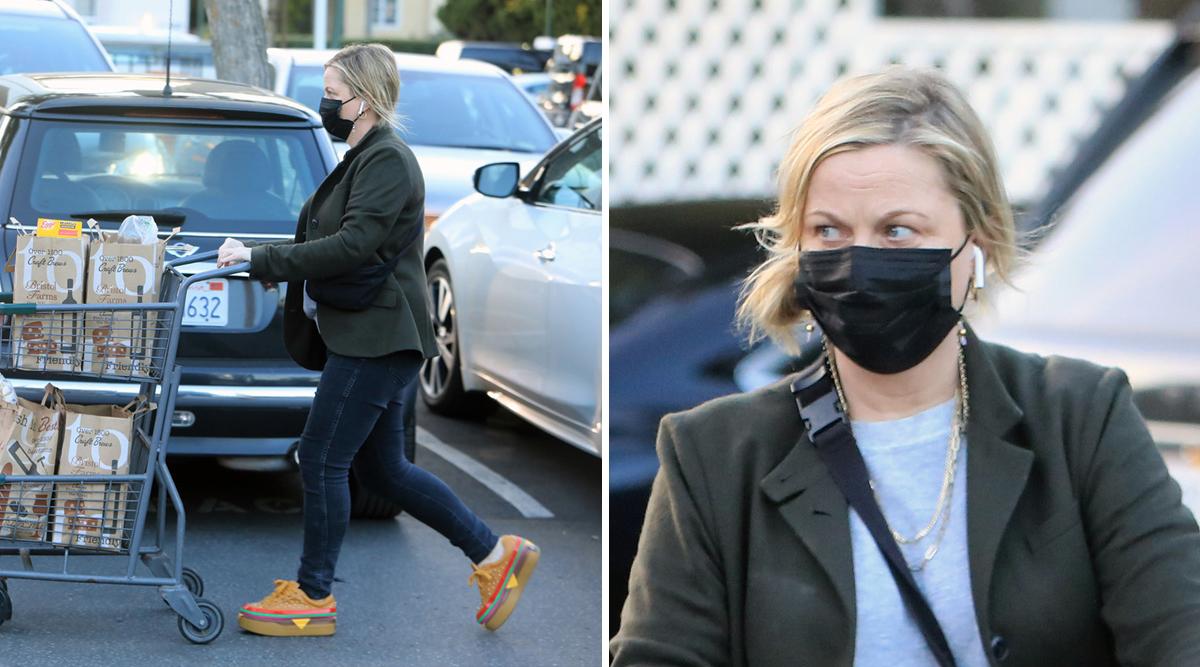 Looking for a way to (literally!) elevate your pandemic wardrobe? Amy Poehler has one way to do just that, as well as inject a little humor into the everyday chore of getting dressed... for those of us who are actually getting dressed these days, that is.
The comedic gal jazzed up a basic pair of skinny jeans and neutral blazer with a pair of unexpected sneakers for a trip to a local Los Angeles grocery store. And yes, your eyes do not deceive you. Her shoes do look like cheeseburgers, complete with all the fixin's — even beaded "sesame seeds" on the "bun" tops.
Article continues below advertisement
So on the occasion you might feel like having a cheeseburger on cheat day, take a tip from Poehler and strap on these babies for a calorie-burning jaunt around the block following your indulgence!
OK! has the closeup deets on Poehler's sneaks, including where you can buy a pair for yourself!
Article continues below advertisement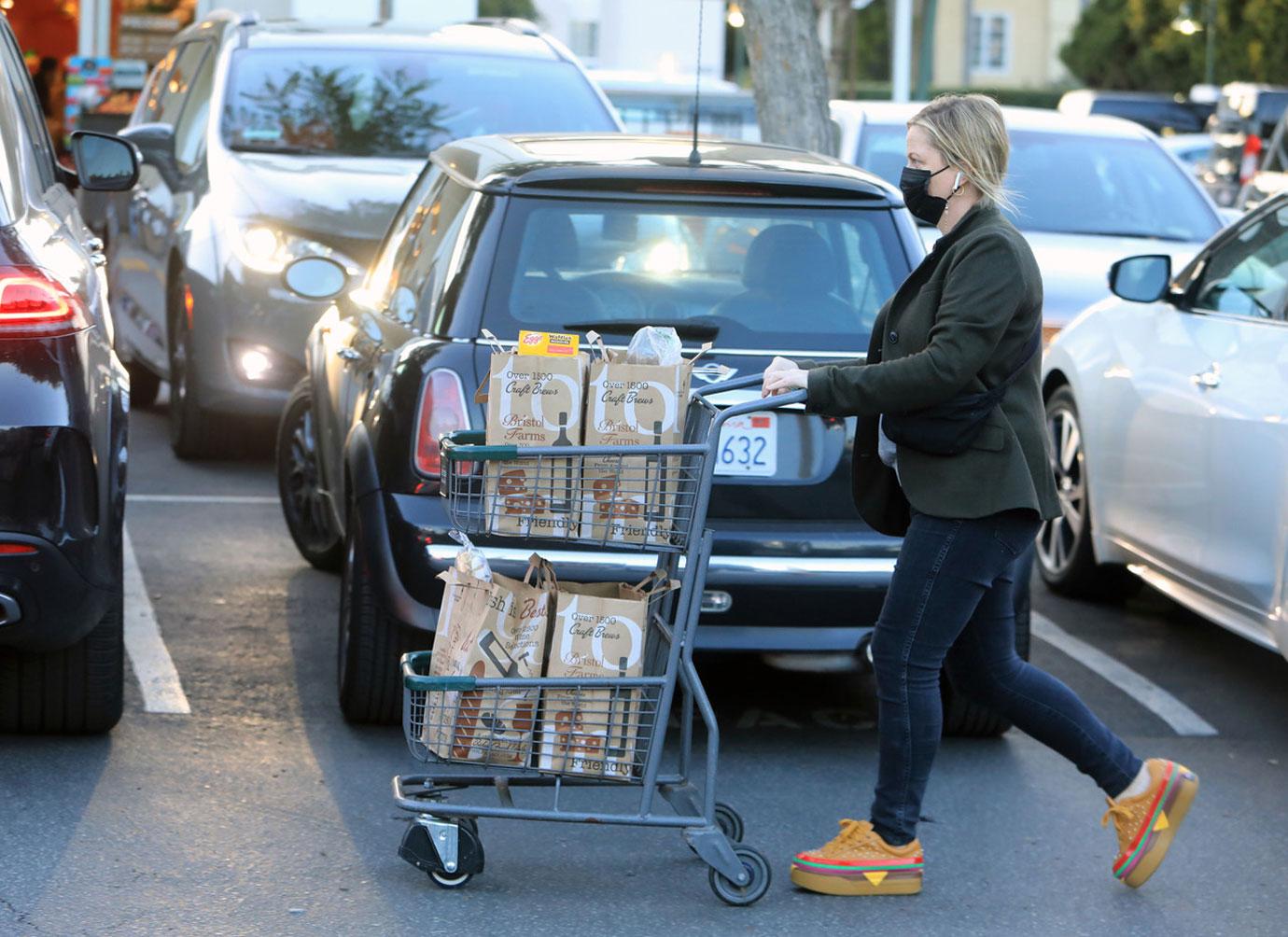 Like the look of Poehler's unusual getup? The "extra cheese plz" sneakers are currently sold out at fashion retailer Dolls Kill, but you can put your name on a wait list for a possible restock!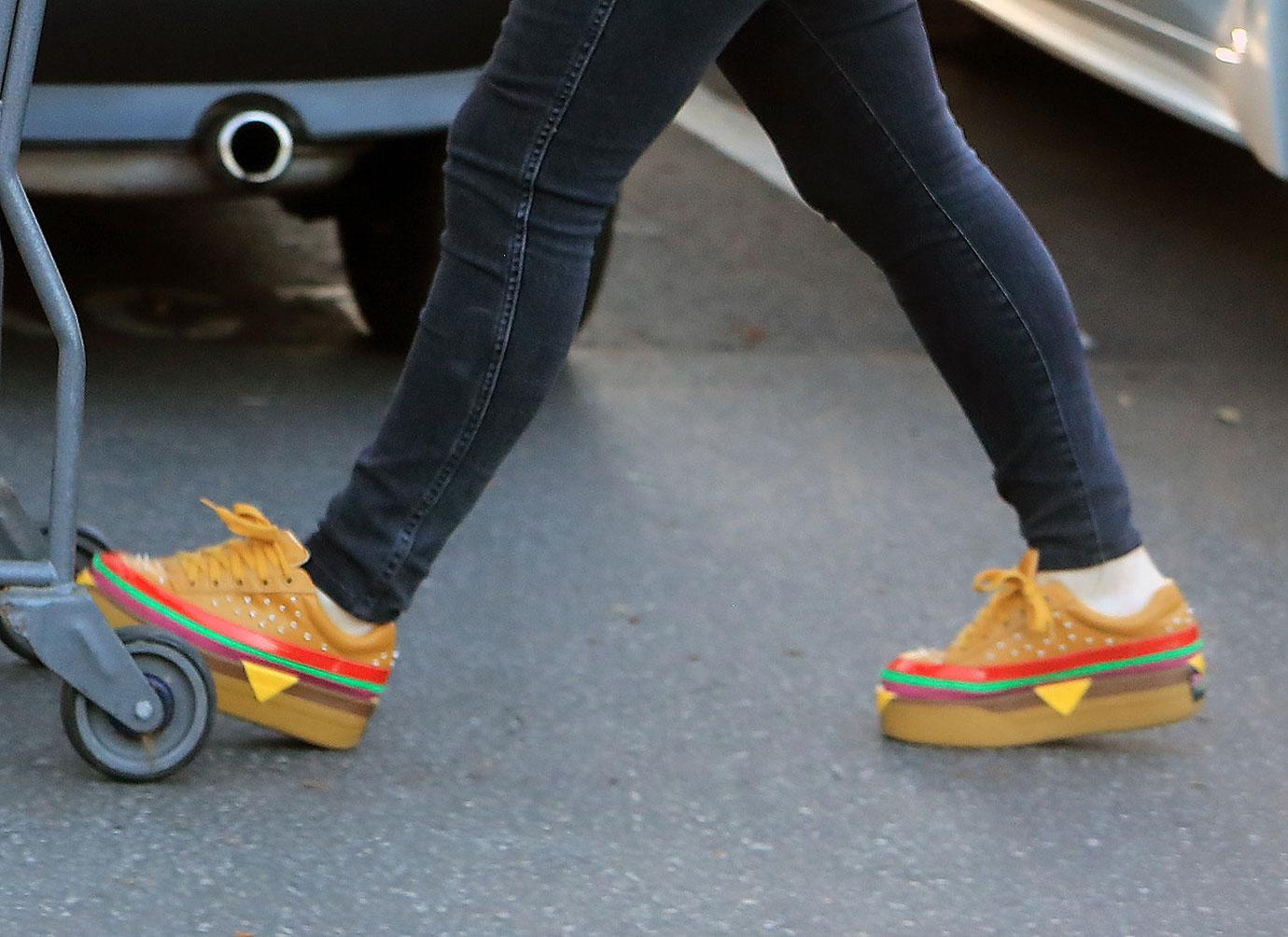 The creative shoes get every detail of a nice, juicy burger down: A thick bun, patty, lettuce, ketchup, sesame seeds and, of course, extra cheese! We admit they look a bit ridiculous, but they also look pretty comfortable, as well as guaranteed to put a smile on anyone's face.