LIVING
Anna Kendrick Buys $6.9 Million Hollywood Hills Home Formerly Owned By Mila Kunis & Muse Drummer Dominic Howard — Tour The Sprawling L.A. Abode: Photos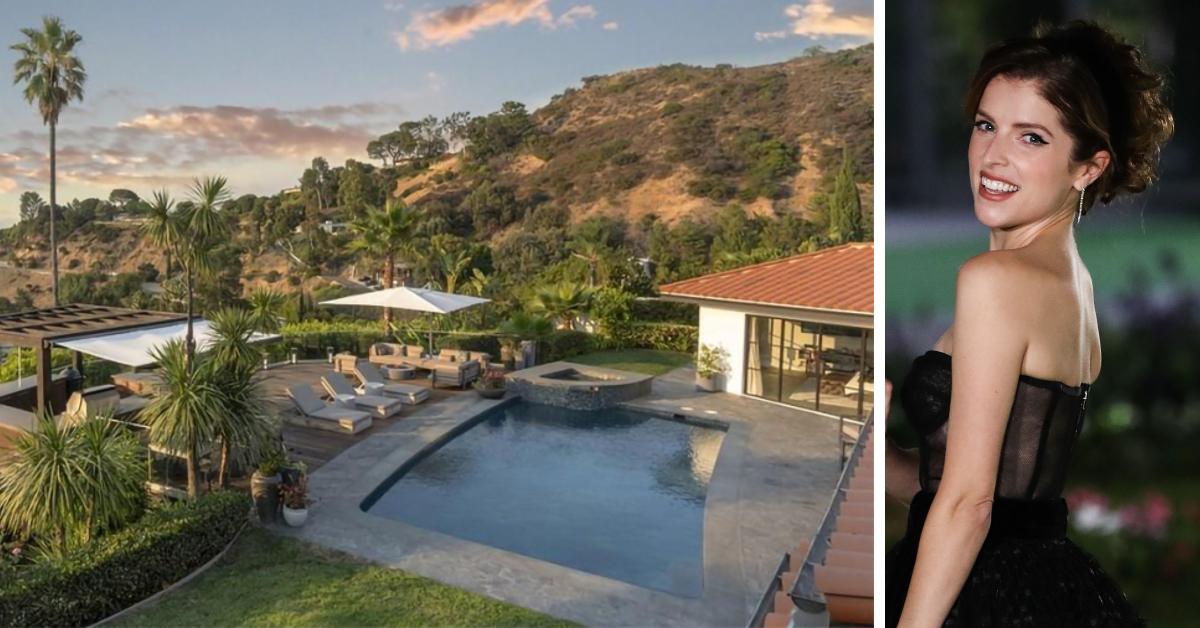 Article continues below advertisement
The Twilight actress, 36, purchased the sprawling home in the Hollywood Hills for a mere $6.9 million. The private residence that boasts 4,884 square feet, which is on 0.33 acres of land, is nestled high above the city of Los Angeles.
According to Dirt, the scenic four bedroom, five bathroom home previously belonged to Mila Kunis — who purchased the estate in 2008 — before she ditched her solo pad for a family home with husband Ashton Kutcher.
Article continues below advertisement
The That 70's Show star, 38, sold the home to an anonymous man who then flipped the house and sold it to Muse drummer Dominic Howard. The musician, 44, did some work of his own on the house and expanded the property, upping it's value to a $7.7 million listing price.
Article continues below advertisement
The home rests on a secluded cul-de-sac surrounded by tall walls and thick hedges, making the entirety of the house less visible from the street. Kendrick will be able to feel comforted by the fact that the residence also comes with a high-tech security surveillance system.
The home is adorned with French oak floors that cover the vast great room, which has grand windows and doors that open to the plush green lawn and pool area.
Article continues below advertisement
Past the glass doors lies the "resort-like yard," which boasts a pool and spa, in addition to grassy patches of lawn, a fire pit and a flagstone patio that connects to a raised wooden deck with outdoor kitchen and al fresco dining options.
Article continues below advertisement
Scroll through the gallery to see Anna Kendricks' brand new Hollywood Hills home: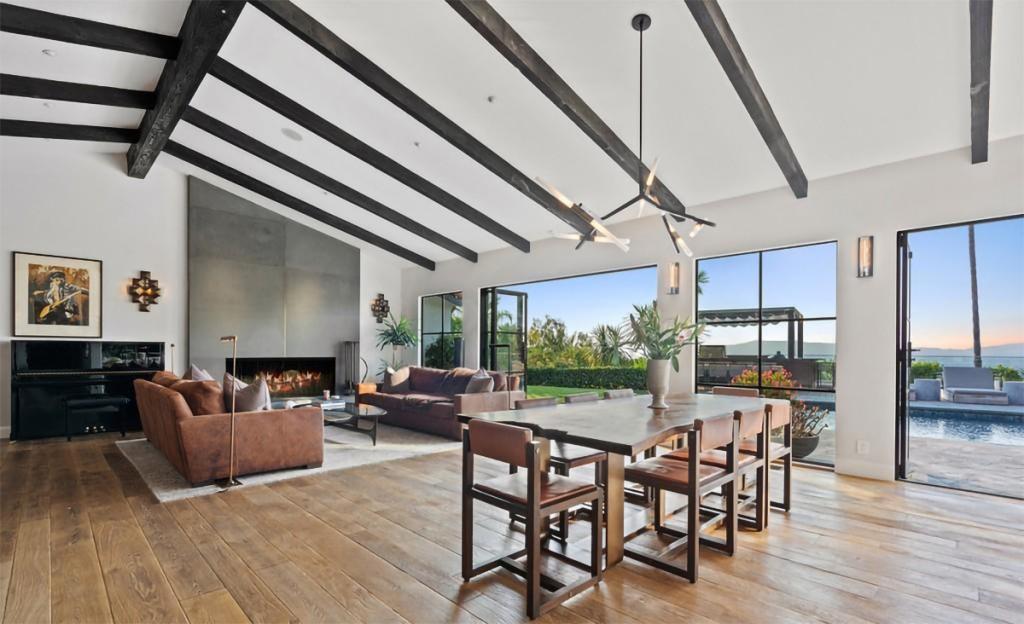 The home boasts breathtaking views that will calm even the most stressed out of starlets.
Article continues below advertisement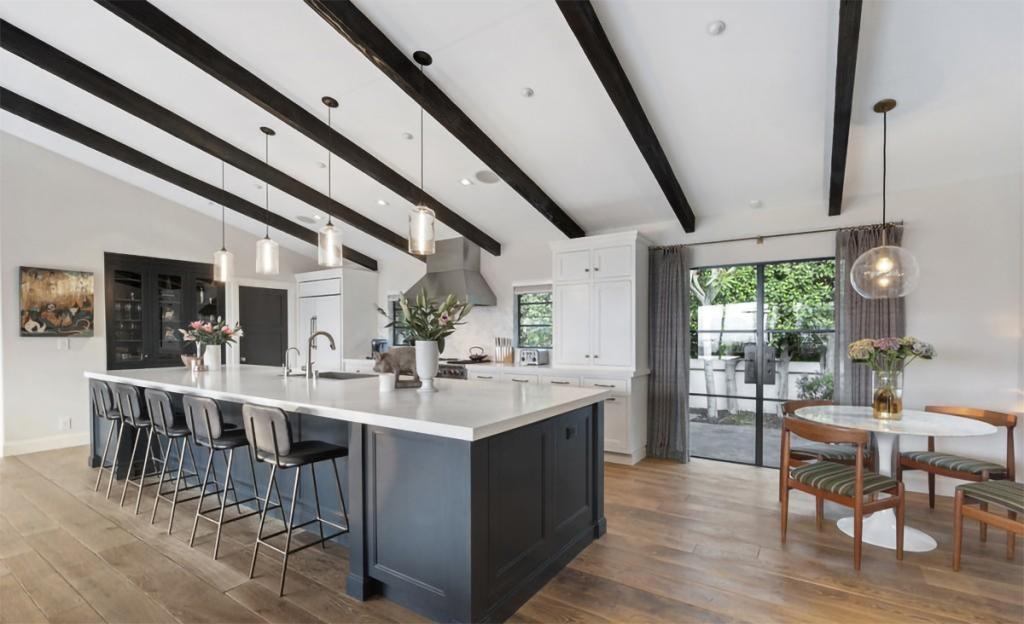 The spacious steel finished kitchen is perfect for entertaining a multitude of guests.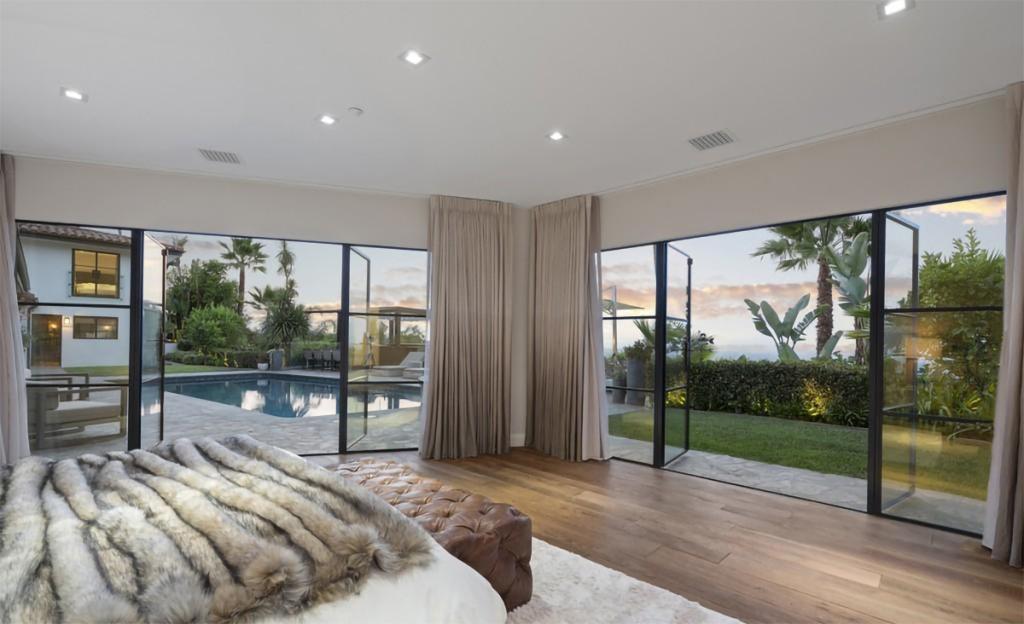 With its very own private wing, the principal bedroom features walls of glass that open directly to the backyard.
Article continues below advertisement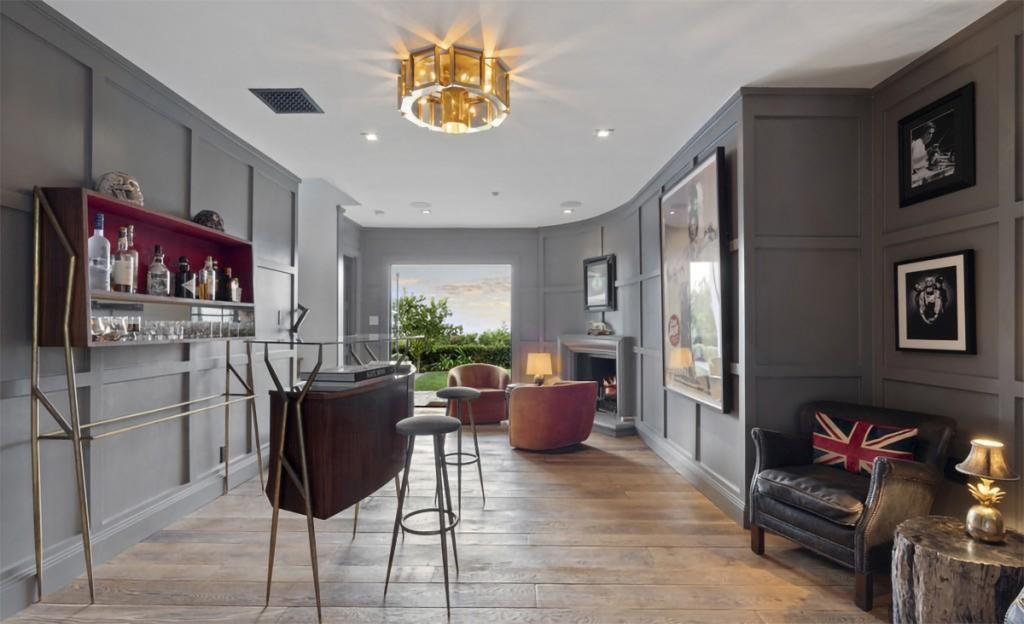 The cozy library/study complete with a bar and corner fireplace will make for a perfect place for the star to read over her scripts.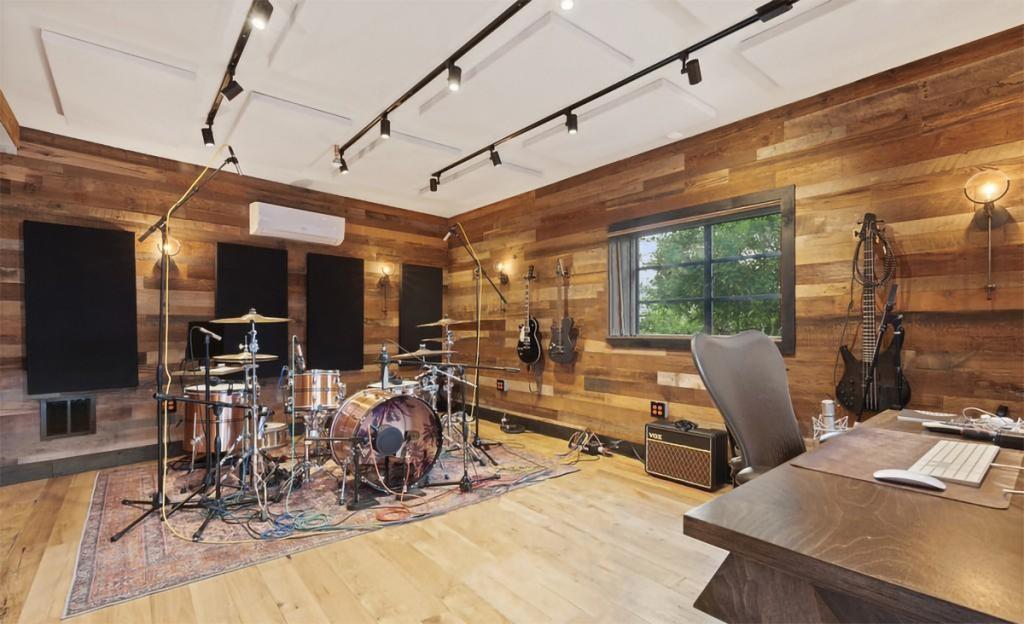 Within the residence's two-story west wing lies a two-car garage, an attached guesthouse with a full bedroom suite and a recording studio.
Article continues below advertisement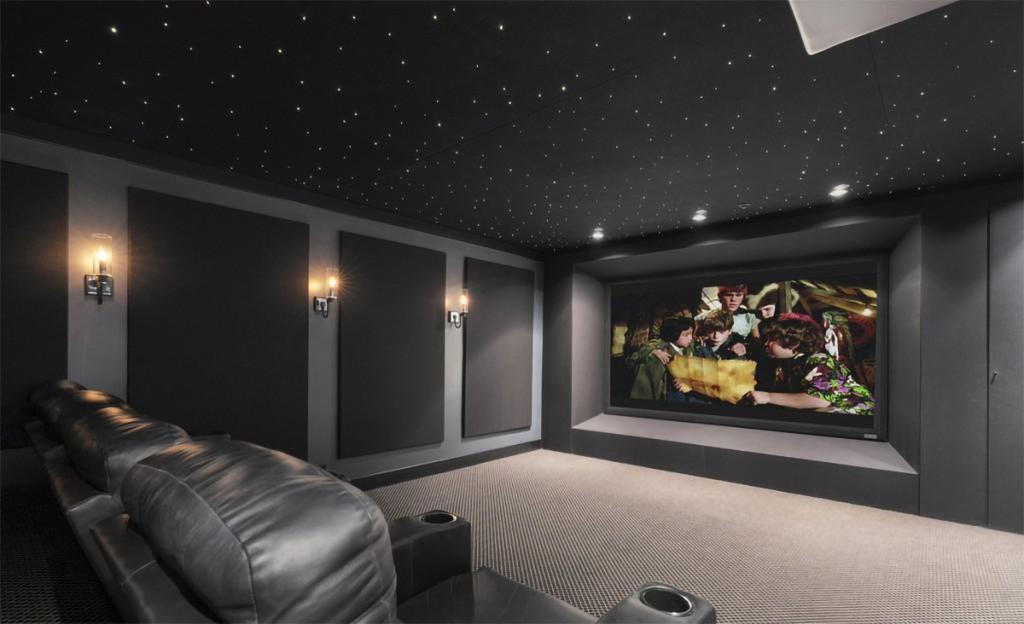 No Tinseltown mansion would be complete without its very own soundproof movie theater with a fiber optic ceiling to simulate a starry sky.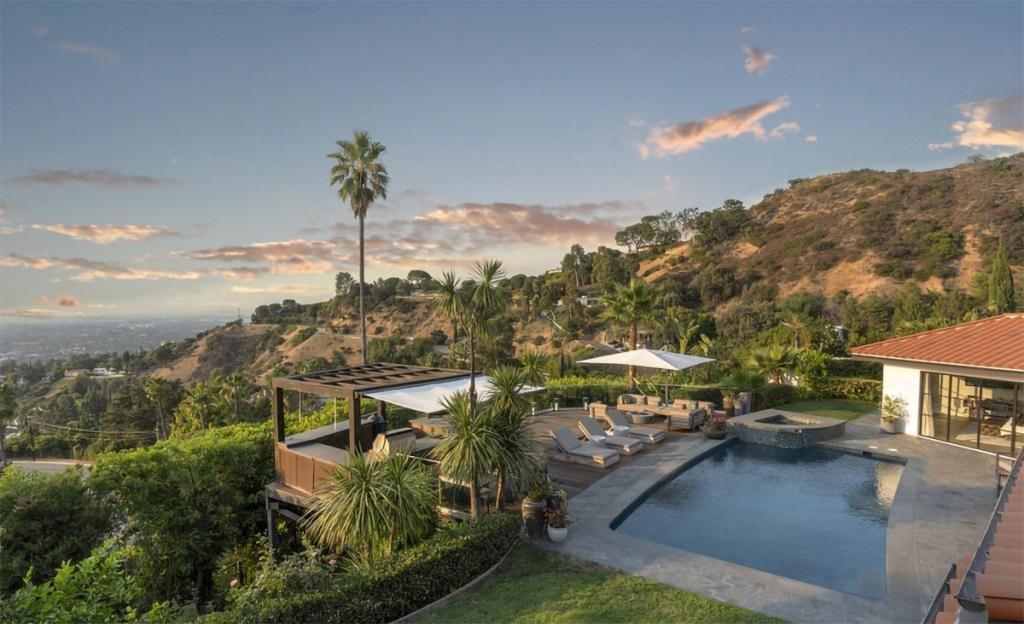 The picturesque backyard is the perfect place for any Hollywood star to kick back and relax.