EXCLUSIVE
Annie Murphy Dishes On Potential 'Schitt's Creek' Reunion, Admits She's Still 'Pinching Herself' For Having Eugene Levy & Catherine O'Hara's Phone Numbers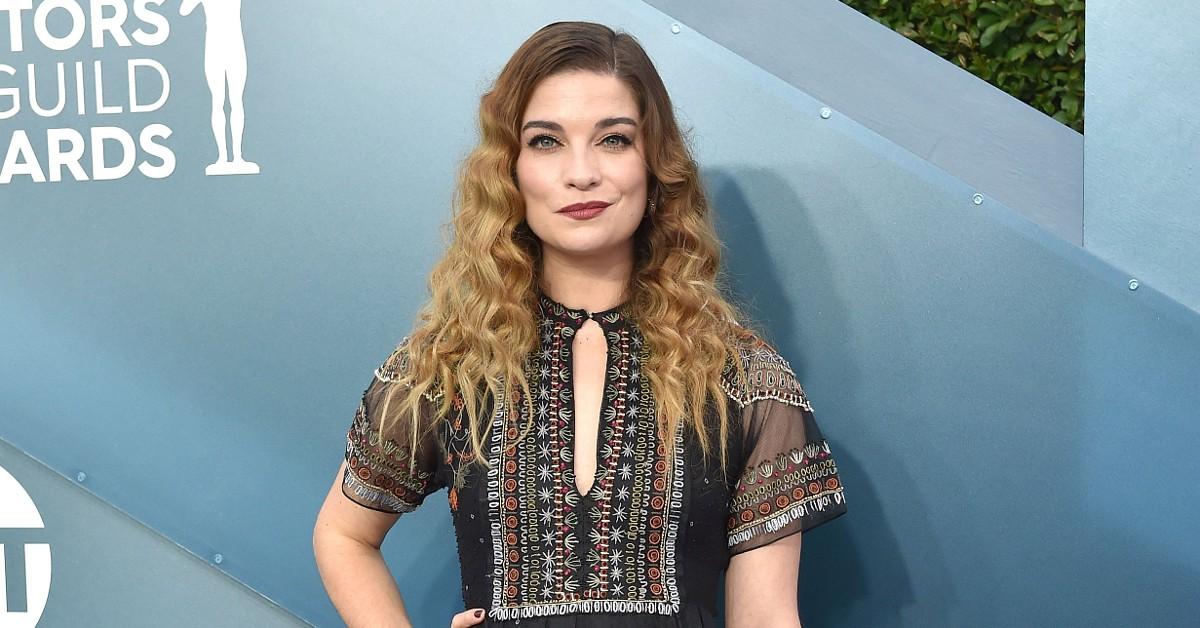 Article continues below advertisement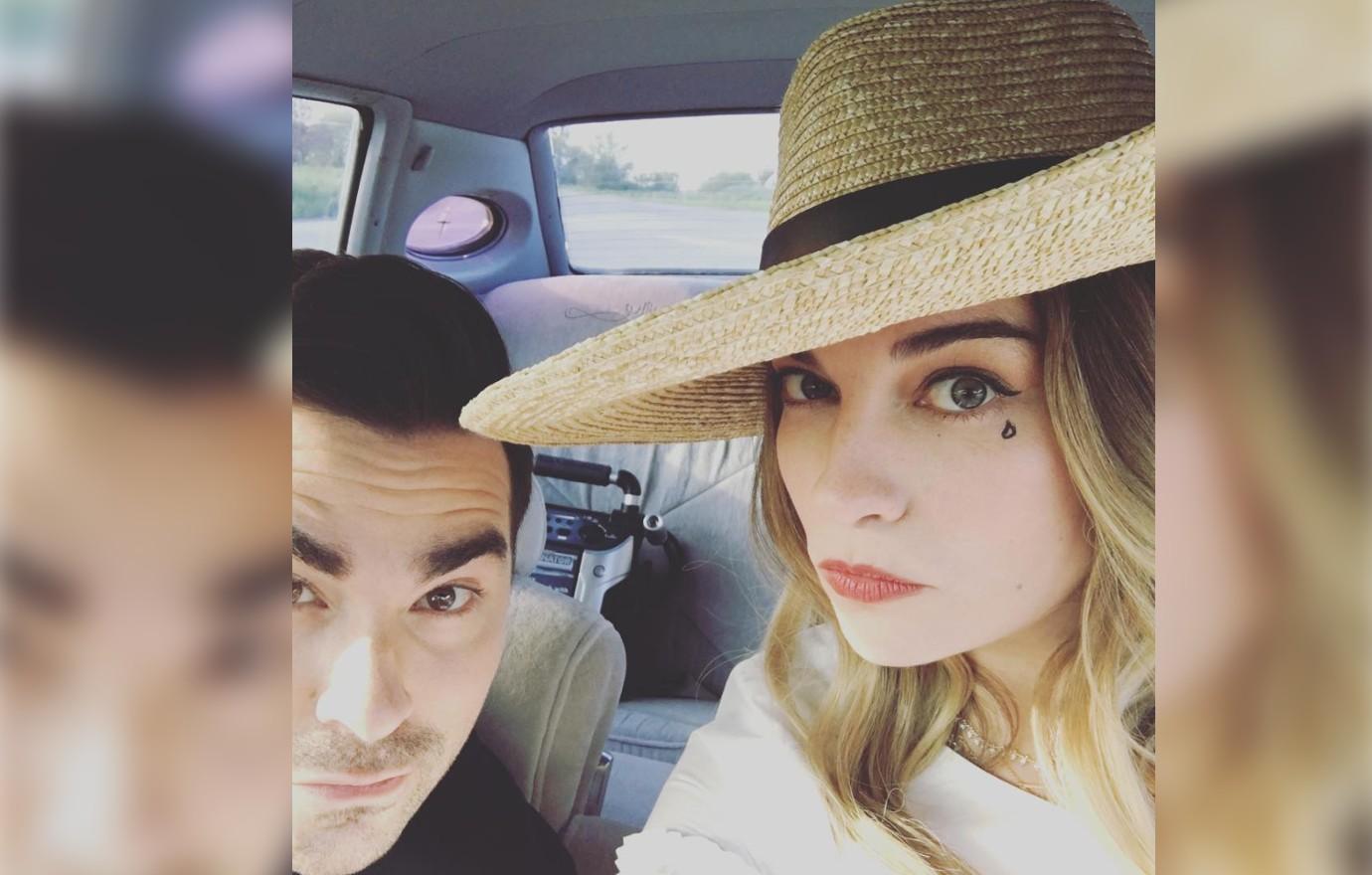 The Netflix series, which focuses on a family who moves to a small town after finding themselves completely broke, became a hit, resulting in people wanting more content from the cast.
While it's unclear when everyone will reunite, the actress gushes over working with O'Hara and Eugene — two people she's always admired. "On top of their professionalism, they always bring this playfulness. I think because of their improv and sketch comedy backgrounds, they're always willing to try something. They always throw things around and play with it and see how it takes," she shares. "They're both so incredibly kind — not only to the cast but to the crew, which is how it should be. They set a wonderful example for everyone and made everyone feel warm and welcome. This really was a dream job for me."
Article continues below advertisement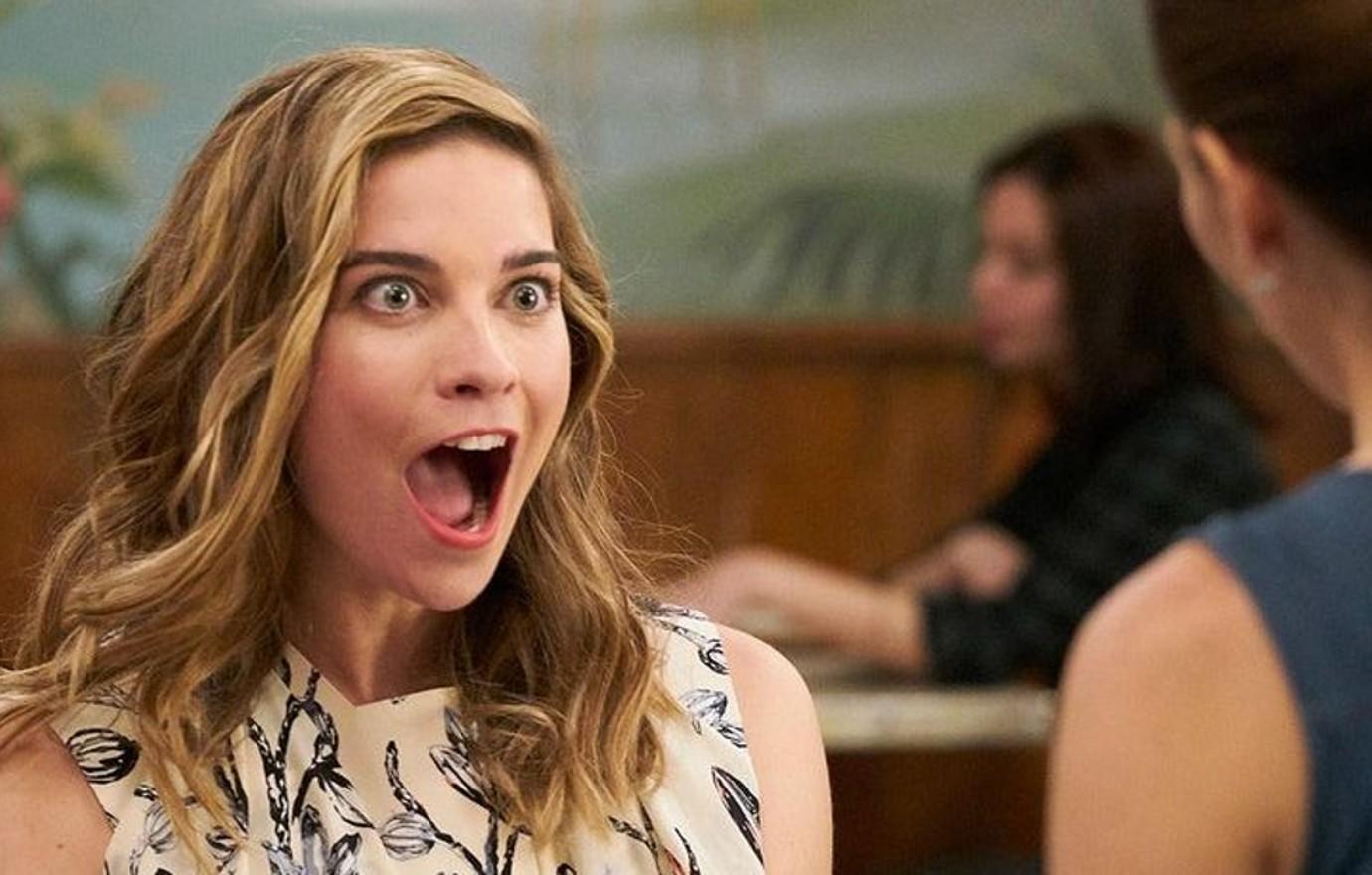 "I'm still pinching myself that I have both of their numbers in my phone," she quips. "It was a schooling every day. They're very special people, and I am so proud to be able to call them my buds."
"I feel proud that the show was acknowledge as a success because so many people put such hard work and passion and talent into making it," she adds.
Article continues below advertisement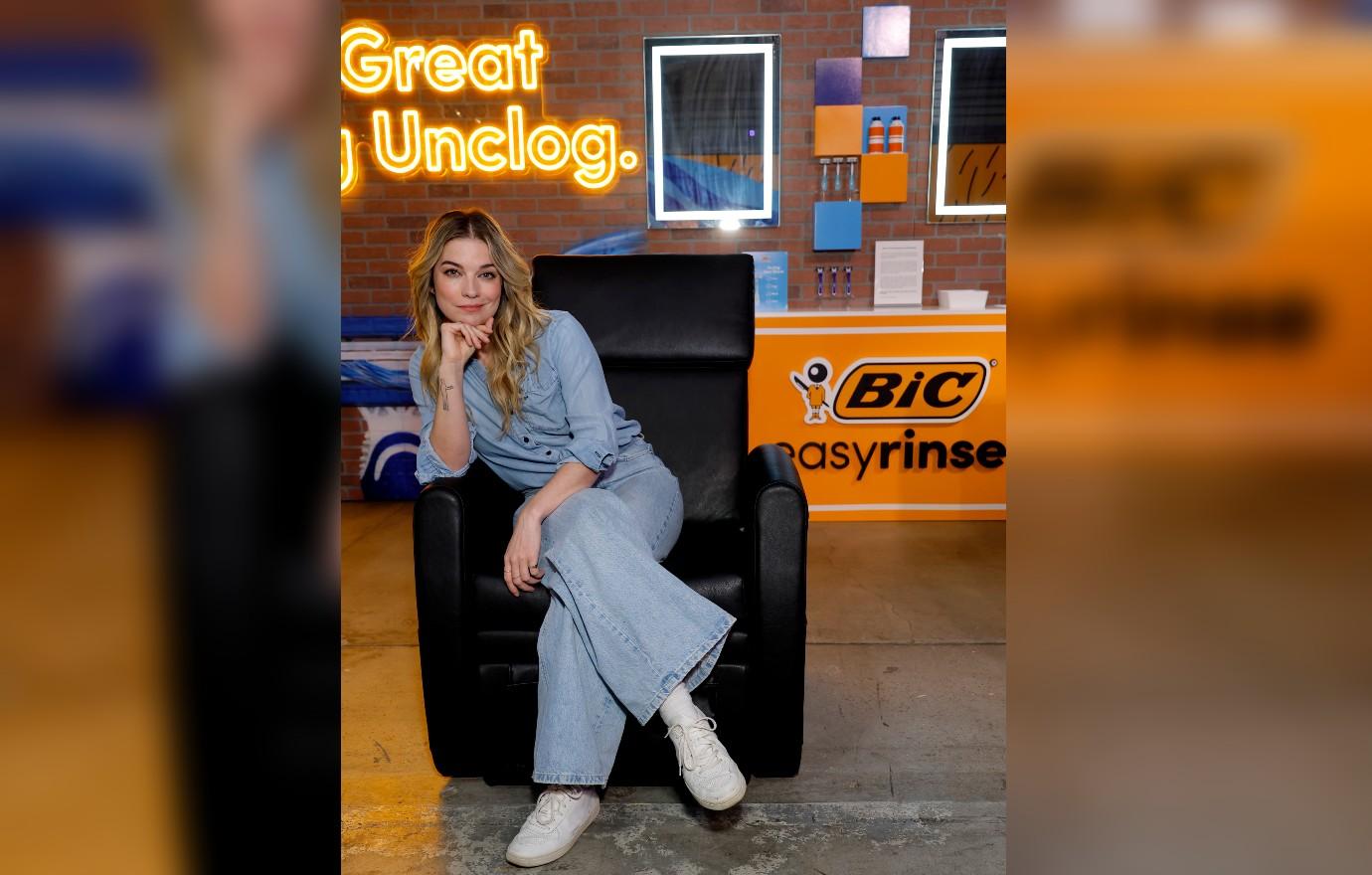 Clearly, the blonde beauty's life has changed since Schitt's Creek won several awards and put her on the map in Hollywood. "I feel very, very, very lucky to be in the position I am in. Before Schitt's Creek, I was knocking on doors being like, 'Is anyone interested in me?' They would be like, 'Sorry, who are you?' There's definitely warmer rooms now, and people knock on your door instead you knocking on theirs."
As for what's next, the Canada native has a couple of exciting things in the works. "One of them hasn't been announced yet, so I wish I could tell you more, but the other one is I finished my first animated movie with DreamWorks called Ruby Gillman, Teenage Kraken. I play a deadly mermaid, which felt very organic — and Jane Fonda and Toni Collette are in it. It was so much fun!"
Article continues below advertisement
In the meantime, Murphy is having fun talking about BIC's latest creation: after nearly five years of scientific development, BIC has solved the clog once and for all with the new BIC EasyRinse razor, an anti-clog razor featuring a first-of-its-kind reverse blade design and patented anti-clog technology.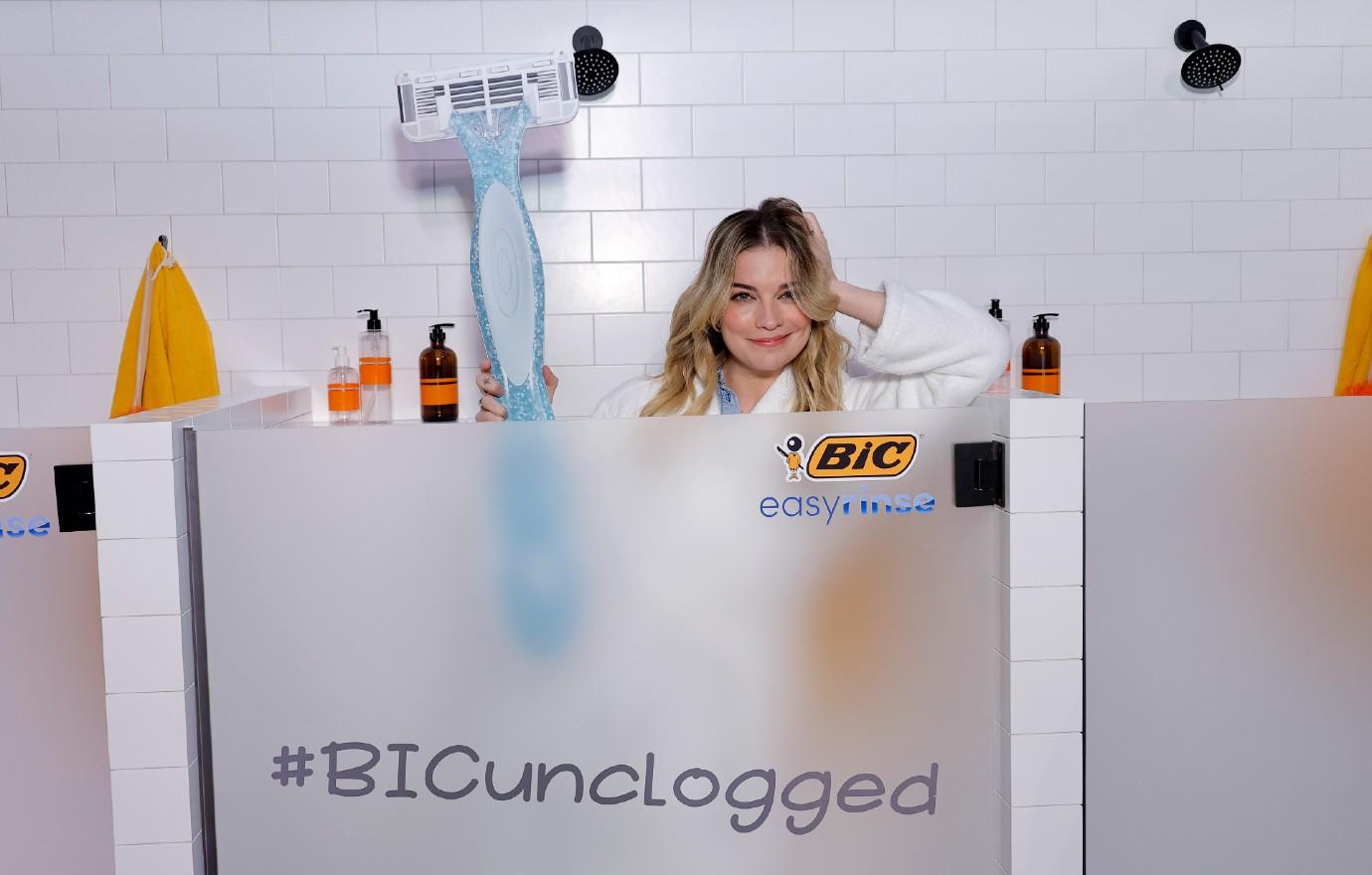 Article continues below advertisement
Never miss a story — sign up for the OK! newsletter to stay up-to-date on the best of what OK! has to offer. It's gossip too good to wait for!
"I'm a big fan of Eric André, who is doing this campaign with me. I was very stoked to partner with him on this commercial, and I am very blessed when it comes to growing body hair," she jokes. "I didn't want to brag ... but if you love having body hair, that is amazing and beautiful, but I personally hate it. I spend a lot of time shaking my razor in the show and banging it against the shower wall to try and get it declogged. But this first-of-its-kind razor with anti-clogging technology saves me copious amounts of time. It felt like a really good fit."