NEWS
Christmas Came Early! Catherine O'Hara Recreates Iconic 'Home Alone' Scene: Watch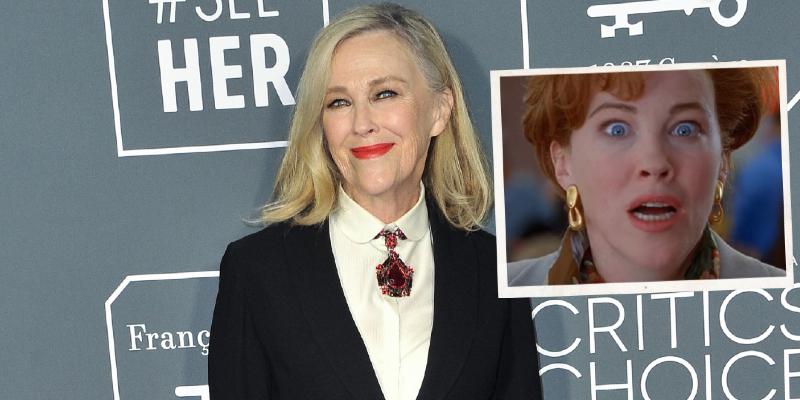 While the holidays are still weeks away, Catherine O'Hara gave fans an early gift as she recreated the iconic Home Alone scene on social media.
The 66-year-old Emmy winner played the world's funniest and forgetful mom in the beloved 1990 Christmas movie and its 1992 sequel, Home Alone 2: Lost in New York. The Schitt's Creek star reenacted one of the most hilarious moments from the second film where she screams, "Kevin!" after realizing she forgot her son, once again, at home. The actress then faints — just like she did in the flick.
Article continues below advertisement
The Beetlejuice alum first created the unforgettable scene when she appeared on Josh Gad's "Reunited Apart" web series in June to pay tribute to John Hughes — who wrote and produced the Home Alone films. After the video surfaced on social media, fans were shocked to realize that the Home Alone mom and the Schitt's Creek matriarch, Moira Rose, are played by the same actress.
"YALL I'M FREAKING OUT," one fan tweeted. "I did NOT realize the mom in Home Alone was the same mom from Schitt's Creek. I need to sit down." Another wrote, "Oh my God I'm stupid, she's the mom from Home Alone. I'm on season five of Schitt's Creek and I'm just now knowing this?!"
Article continues below advertisement
The Schitt's Creek Twitter account has been having fun with fans' revelations after they connected the dots about O'Hara's two iconic characters.