NEWS
Ant Anstead Shows Off Toned Body While At The Beach With His Son Hudson After Christina Anstead Split — See Photo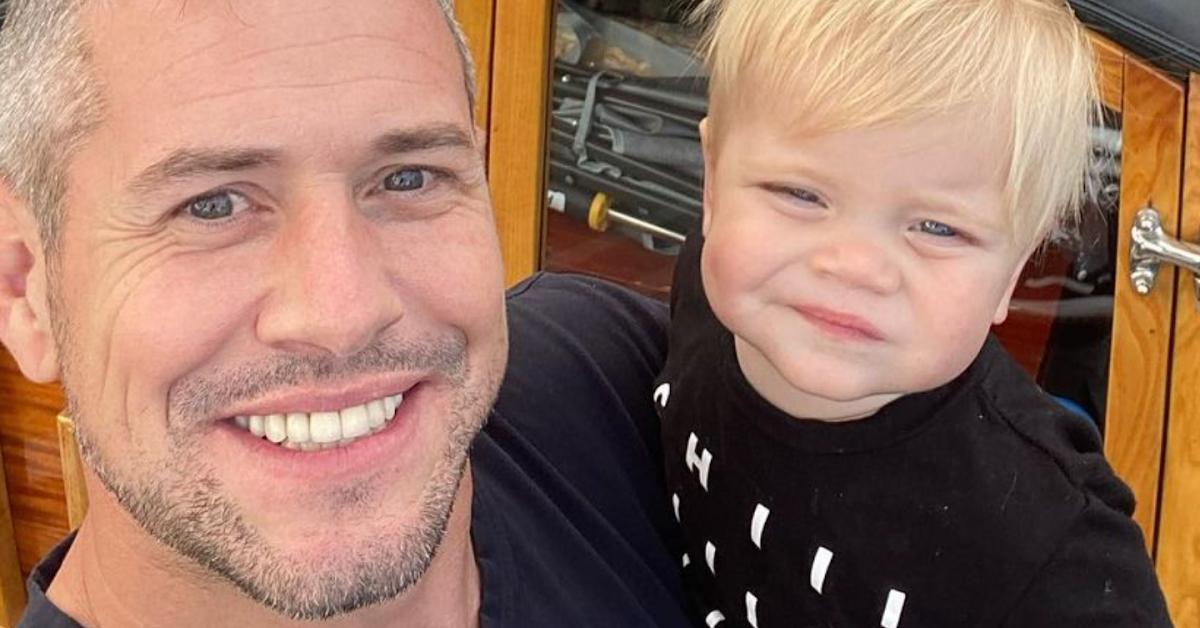 Things are starting to look up for Ant Anstead after his shocking split from Christina Anstead last September. The Wheelers Dealers host posted a photo of his ripped bod on Instagram while hanging out with his son Hudson on the beach.
Article continues below advertisement
Article continues below advertisement
The new photo comes after Ant lost 23 pounds shortly after the split, and his fans were worried about how skinny he was. However, he assured them at the time that he would put the weight back on.
Despite struggling post-split, the TV personality revealed he was in a better place.
Article continues below advertisement
"I have deliberately and intentionally done a load of healing for myself," he said. "Not only have I improved my mental health, I've actually made a real conscious decision to go and improve my physical health, as well. I mean, for the first time in my life, I'm actually now taking vitamins!"
Ant embarked on a 35-day online "breakup recovery" course and a three-day faith-based retreat, which incorporated mental and physical fitness.
He now has a healthy daily routine, where he calls his kids Ameile and Archie — whom he shares with his ex-wife Louise Anstead — every morning, works out, eats a healthy breakfast, prays and practices gratitude.
Article continues below advertisement
Ant has been keeping hydrated and cutting out unhealthy foods, and he even discovered some food allergies he didn't even know about throughout his journey.
"I played over 700 professional games of soccer. For 17 years, I was playing sports at a level where you're paid to be there, and even then I didn't feel fit," he gushed. "But now, I feel like I'm actually physically fit."
Article continues below advertisement
However, he admitted that although he's doing great, he's not in the best shape of his life. "I'm nearly 42. If I could trade and get my 20-year-old body from the neck down back, I'd be a real happy person," he joked.
Ant and Christina met in 2017 and tied the knot one year later before they welcomed their first child in 2019. In September 2020, the couple announced their split, and Christina officially filed for divorce as well as joint and legal custody of Hudson in November.
Article continues below advertisement
Ant made it clear that the decision to split was not his, while sources said that they began to fight more after Hudson was born and Christina was not happy in the relationship.
The dad of three also looked more cheerful in a New Year's post last week, where he said that 2020 was "tough for us all," but "I'm lucky as I have so many positives!"
Article continues below advertisement
"I am blessed with awesome children. I reconnected with God. I call California home. I met new friends. I lost a load of weight (but got super healthy)," he gushed.
"I start the new year with gratitude and purpose! I cannot wait to share what's coming…"