Arrest Warrant Issued For Marilyn Manson After Rocker Allegedly Hacked 'Giant Snot Rocket' At Camerawoman
Article continues below advertisement
This 52 year-old rocker, whose real name is Brian Hugh Warner, has an active arrest warrant out on two accounts of Class A misdemeanors, the New Hampshire Gilford Police Department announced in a statement to their Facebook on Tuesday, May 25. The alleged assault occurred in 2019 at the Bank of New Hampshire Pavilion and involved a videographer whom Manson allegedly "shot his snot" at, PEOPLE reported.
The Gilford Police Department stated, "Mr. Warner, his agent and legal counsel have been aware of the warrant for some time and no effort has been made by him to return to New Hampshire to answer the pending charges."
Article continues below advertisement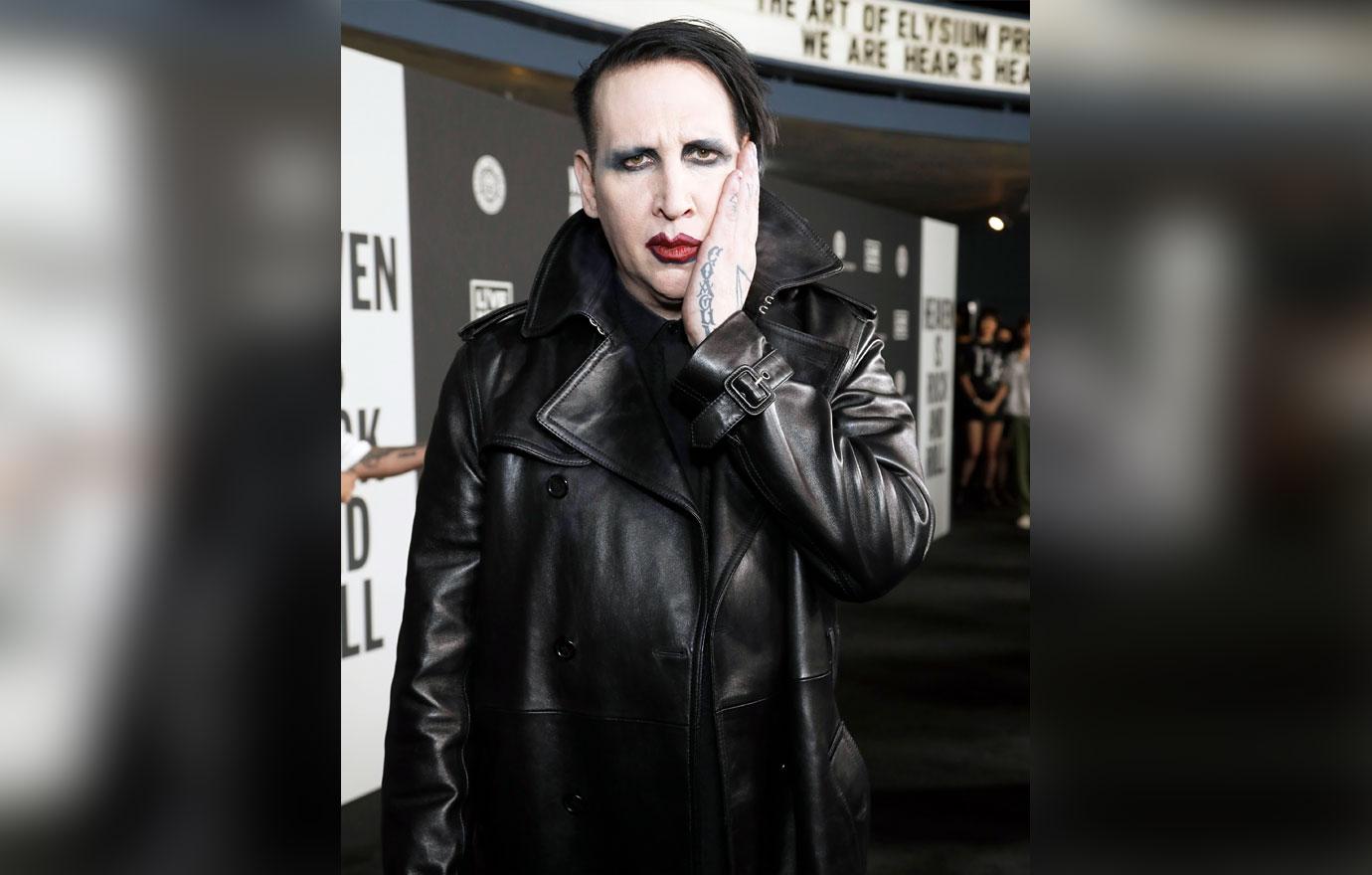 Article continues below advertisement
"The videographer had been subcontracted by a NH based company to video the concert, and had been located in the stage pit area when the alleged assaults occurred," the statement continued. "A Class A misdemeanor in NH can carry a possible jail sentence of less than one year and a fine of $2,000.00 or less."
MORE ON:
Celebrity Arrests
Manson's attorney, Howard King, told PEOPLE that the rocker likes to be "provocative" on stage and especially in front of a camera. "This misdemeanor claim was pursued after we received a demand from a venue videographer for more than $35,000 after a small amount of spit came into contact with their arm. After we asked for evidence of any alleged damages, we never received a reply," King said.
Article continues below advertisement
One attendee who witnessed the alleged assault, however, is singing a different tune. "He was spitting everywhere and one time it got on her camera so she wiped it off and looked semi-irritated. He noticed this and kept purposely spitting on her camera," they explained of the alleged incident. "I think her final straw is he got on the floor, got within 2-3 feet of her and hacked a giant snot rocket at her not the camera. She was pissed off and disgusted so she stormed off and he just laughed."
Article continues below advertisement
OK! previously reported earlier this month that former assistant Ashley Walters filed a lawsuit against the singer on Tuesday, May 18, and accused him of sexual assault, battery and harassment.
Both cases against the singer are still under investigation.