NEWS
Former Assistant Sues Marilyn Manson For Alleged Sexual Abuse, Was Subjected To 'Sexual Exploitation, Manipulation And Psychological Abuse'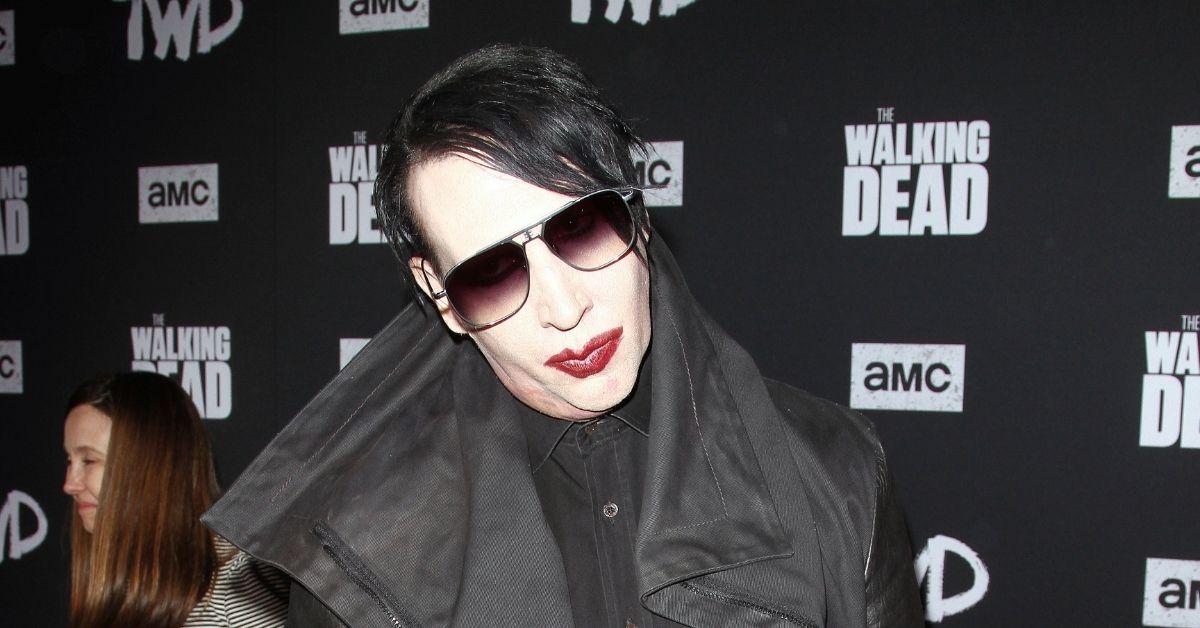 One of Marilyn Manon's former assistants Ashley Walters filed a lawsuit against the singer on Tuesday, May 18, and accused him of sexual assault, battery and harassment.
Article continues below advertisement
Walters is one of more than a dozen women with allegations against Manson, who was born Brian Warner, The Cut reported.
Manson allegedly reached out to Walters in March 2010 to compliment her work as an aspiring photographer, according to the court documents obtained by The Cut. In May of that year, he then allegedly attempted to kiss her after pinning her to his bed after she was invited to his home to look at art books and discuss a potential collaboration.
Article continues below advertisement
Article continues below advertisement
She then agreed to direct and perform in a video for Manson where he allegedly asked her to strip down to her underwear and get in bed with an actor who began "touching himself" and later "threw her against the wall and roughly shoved his tongue into her mouth."
Manson then allegedly offered Walters to double her salary by becoming an assistant which, according to the complaint, she "knew it could be an incredible opportunity to become involved in the creative entertainment field ― one that would not be likely to come around again ― so she accepted the position."
Article continues below advertisement
Manson was allegedly abusive as an employer and prevented her from seeing family, and had violent fits of rage for instances such as the temperature of the house being above 65 degrees.
Article continues below advertisement
Inside of Manson's home was described by Walters as "disorienting," with black carpet, black furniture and little natural light which had employees using "flashlights and LED headlamps to find their way around." She also said the walls were covered in "graffiti, blood and inappropriate phrases."
According to the complaint, Manson would work through the night, fueled by drugs and he allegedly sometimes had her work for 48 hours straight. He also allegedly told friends that they could grope and kiss Walters while she was working, and even once pushed her onto an actor's lap who then forcibly kept her on his lap while kissing her.
Article continues below advertisement
Article continues below advertisement
After a group of women, which included Evan Rachel Wood and Esmé Bianco, reportedly reached out to Walters in 2020, Walters began reflecting on her time with Manson and realized her experiences were traumatic and potentially illegal.
Manson's team denied the allegations to Pitchfork. He is currently under an investigation by the Los Angeles County sheriff's department for alleged domestic violence incidents.