NEWS
Marilyn Manson Denies 'Game Of Thrones' Star Esmé Bianco's Sexual Assault Allegations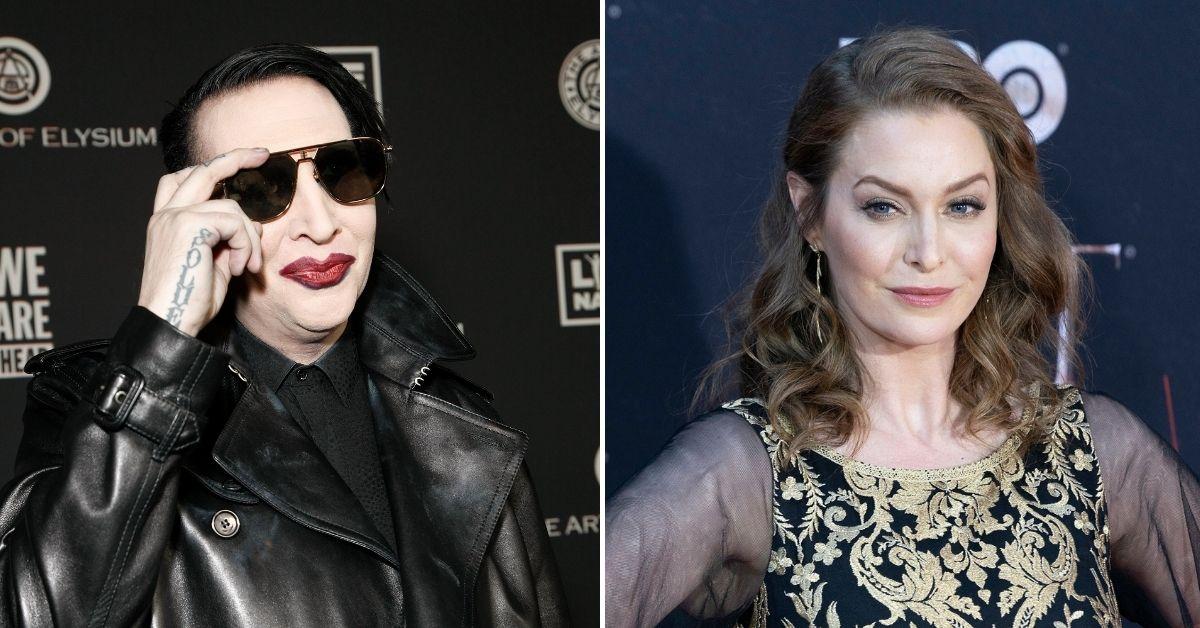 Game of Thrones star Esmé Bianco filed a lawsuit on Friday, April 30, accusing Marilyn Manson of sexual assault, sexual battery and human trafficking — which has been denied by Manson's camp.
Article continues below advertisement
Bianco filed the complaint in California and made allegations of rape, verbal abuse and physical abuse dating back to 2007.
"For far too long my abuser has been left unchecked, enabled by money, fame and an industry that turned a blind eye. Despite the numerous brave women who have spoken out against Marilyn Manson, countless survivors remain silenced, and some of their voices will never be heard," a statement from Bianco read.
Article continues below advertisement
Article continues below advertisement
Manson's attorney said the allegations were "provably false."
"To be clear, this suit was only filed after my client refused to be shaken down by Ms. Bianco and her lawyer and give in to their outrageous financial demands based on conduct that simply never occurred," Manson's attorney Howard E. King said. "We will vigorously contest these allegations in court and are confident that we will prevail."
Article continues below advertisement
Bianco and Manson met in 2005, and the 52-year-old allegedly began to make sexual advances disguised as "jokes" two years later. They then got together in 2009, after he asked her to appear in his "I Want to Kill You Like They Do in the Movies" music video, USA Today reported.
The 38-year-old claimed that Manson persuaded her to move in with him in 2011 but the apartment was kept at 63 degrees "in near-total darkness," and he would allegedly berate her if she complained and would play "violent and sexually graphic films."
Article continues below advertisement
Bianco also claimed that Manson cut her "with a Nazi knife" and posted images of the injuries online without her consent, and would physically abuse her during sex. Bianco alleged that Manson would throw violent tantrums, use "drugs, force, and threats of force to coerce sexual acts" from her.
Article continues below advertisement
Manson has since been dropped from his record label Loma Vista Recordings and Creative Artists Agency; Manson's Creepshow episode will also not air amid the allegations.
Article continues below advertisement
The latest legal drama comes after Evan Rachel Wood named Manson as her alleged abuser in February, and said Manson "started grooming me when I was a teenager and horrifically abused me for years."
Article continues below advertisement
"I was brainwashed and manipulated into submission. I am done living in fear of retaliation, slander or blackmail. I am here to expose this dangerous man and call out the many industries that have enabled him, before he ruins any more lives. I stand with the many victims who will no longer be silent," Wood continued.
Days later, Bianco came forward. "I was coerced, I was defrauded, I was transported from the U.K. to the U.S.," the Dolls star said at the time. "I was harbored, and then I was coerced into involuntarily servitude, which included sexual abuse and physical abuse."
Article continues below advertisement