NEWS
Artist Michael Sadowsky Takes NYC By Storm With One-of-a-Kind Immersive Art Party — Meet The Man Behind the Paintings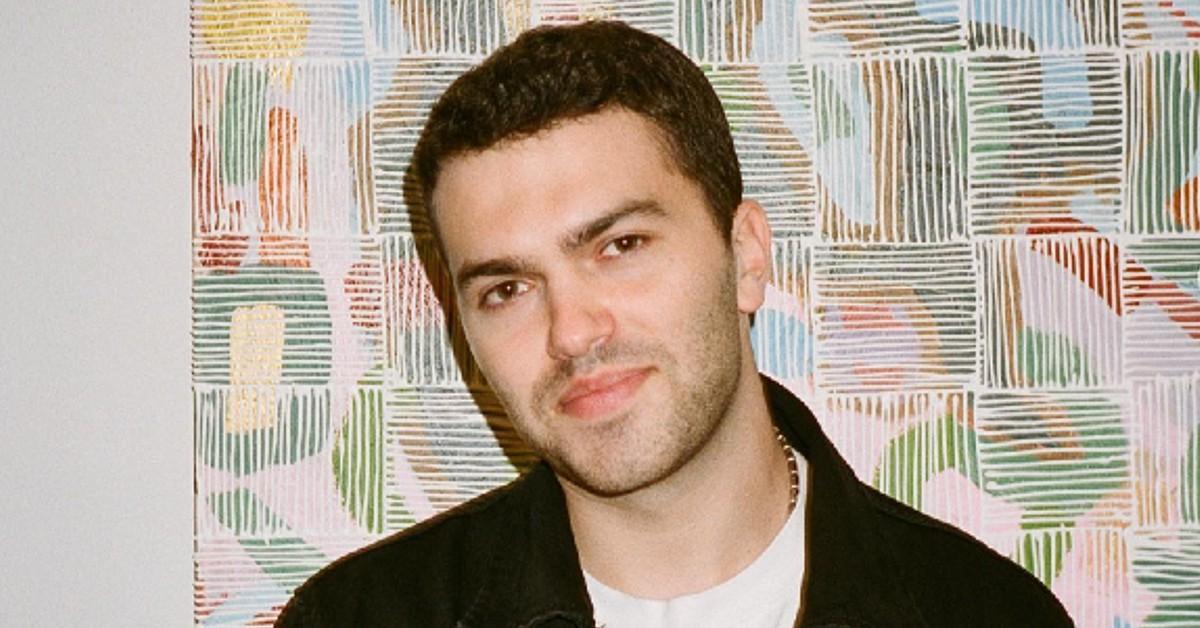 There's a new artist on the rise that is giving the word "Talent" a new meaning— and his name is Michael Sadowsky.
The New York City-based artist's work is for everyone, whether it be a young-and-hungry New Yorker eager to find the perfect piece of artwork to make their apartment a home or a stylish mom and dad looking to add that special pop of color to their abode — and who can forget about the busy employee hoping to find that one exceptional piece to hang on their office wall to remind them that there is beauty to life beyond those bland four-walls.
Article continues below advertisement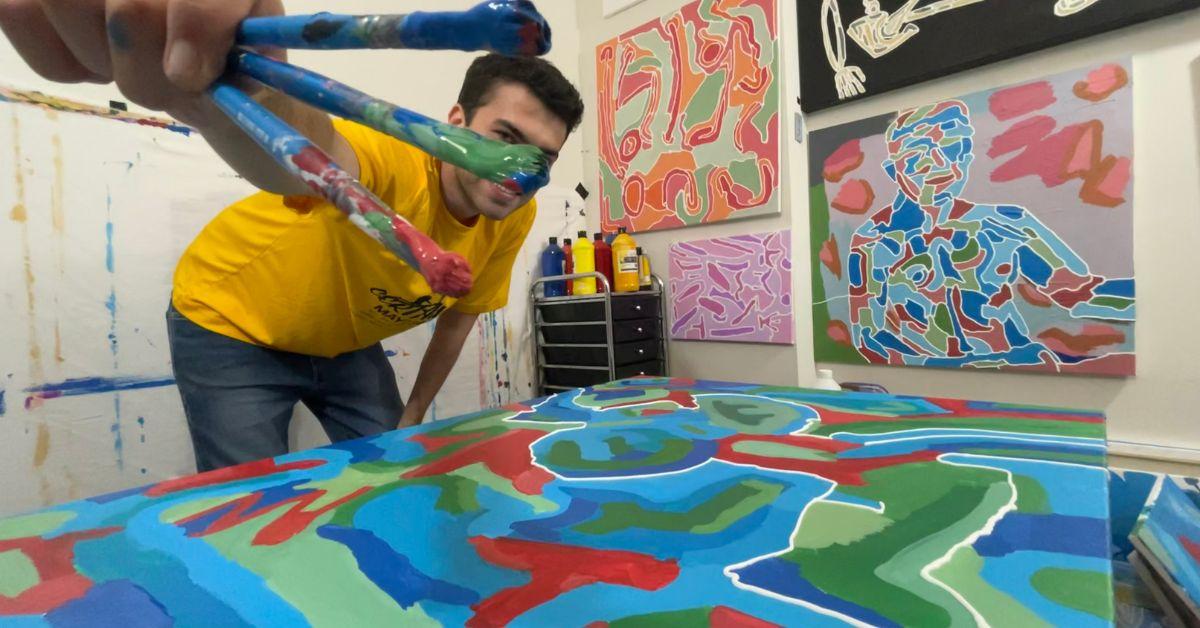 Not only does Sadowsky draw people in with his bold and colorful paintings, but he's physically bringing together New York City residents and aesthetes alike for a one-of-a-kind immersive art party on Saturday, July 29, at Lavan Chelsea in Manhattan.
With music from DJs Alta Sounds, June Yeo and Chloe Battelle, Sadowsky is throwing the ultimate experience for those looking to have a night to remember.
Article continues below advertisement
Knowing the party will be a can't-miss spectacle — as attendees will get to enjoy Sadwosky's jaw-dropping work while sipping on a cocktail — the handsome artist explains to OK! how his designs and the passion behind what he does separates him from others.
Describing his work as "abstract, expressionistic with a narrative core," Sadowsky notes that he draws his inspiration mainly from music.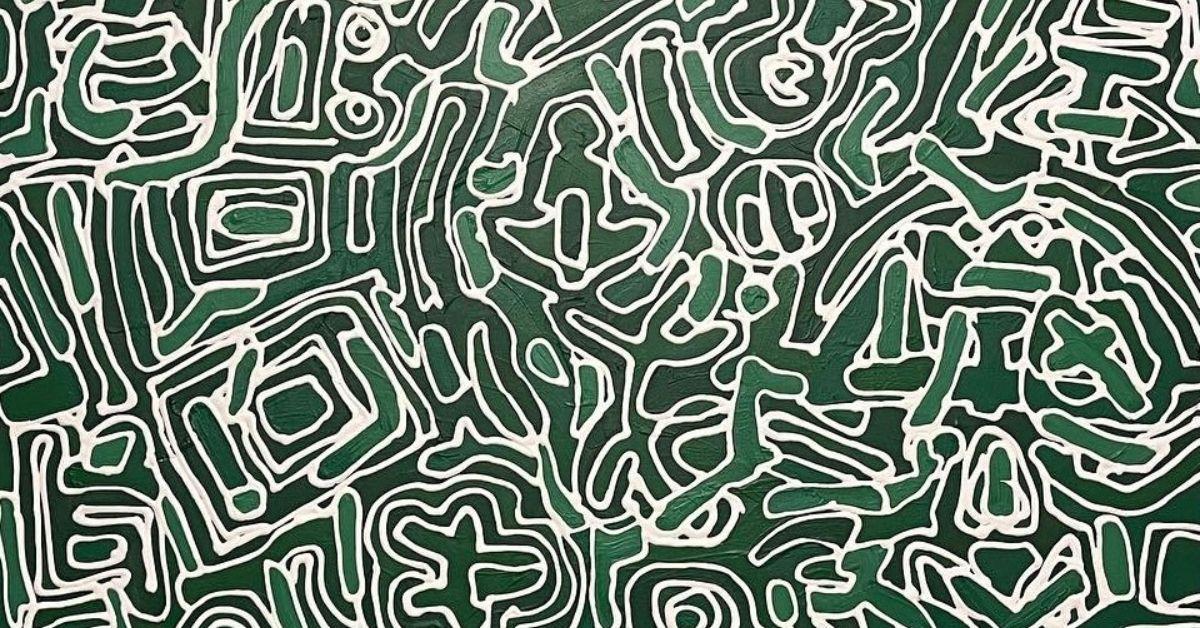 Article continues below advertisement
"I have synesthesia," the Boston native reveals, "When you hear music, you see colors and shapes in your imagination," emphasizing that there are different kinds of the condition. By definition, synesthesia is a neurological condition in which information meant to stimulate one of your senses stimulates several of your senses — and both brilliant artists Billie Eilish and FINNEAS have it as well.
"I listen to music almost all day everyday," he continues, dishing that some of his favorite artists include Kendrick Lamar and Kaytranda.
Sadowsky, who is best known for the way he's able to depict hidden visual icons in a seemingly abstract landscape, starts each piece off with an emotional core, allowing people to not only appreciate the sight of the piece, but also the feelings they elicit.
When asked if he finds it hard to be vulnerable in his art, Sadowsky confesses: "I find it the opposite because it's such a safe space to be vulnerable. You're alone with the canvas and you can really express whatever you want with no judgment."
Article continues below advertisement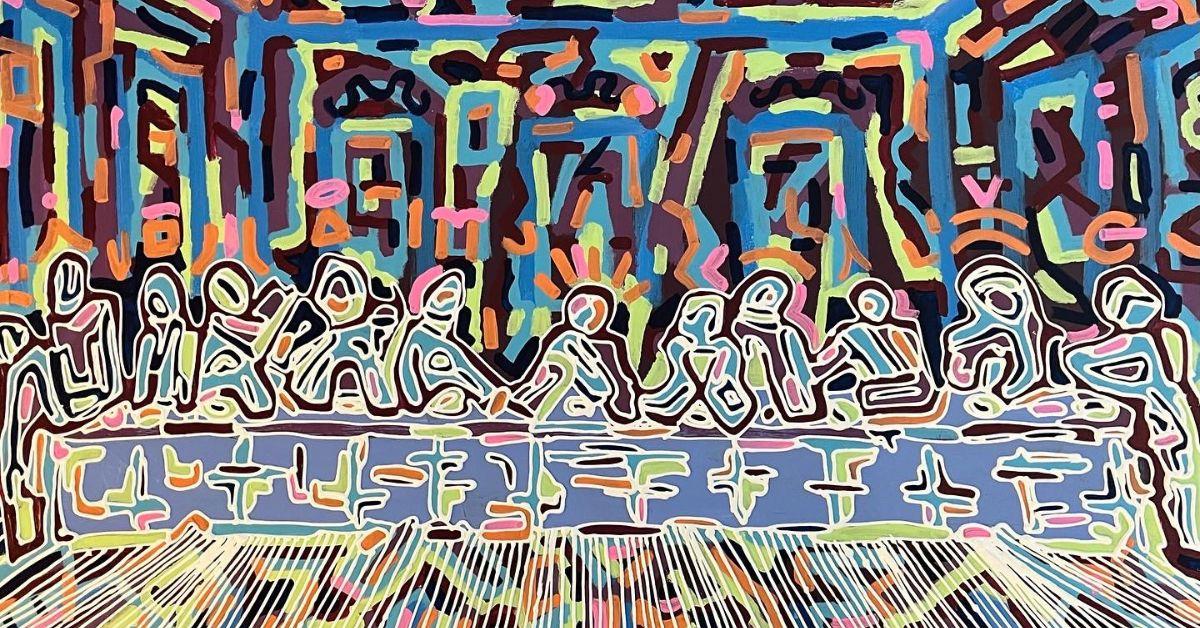 Pointing out that the only real judgment comes from yourself when creating art, Sadowsky shares that it is "very therapeutic because you get to express yourself and see how you react to that self expression."
Collaborating with his brother, designer David Sadowsky, the 26-year-old will be bringing a new series of tessellated paintings to life this weekend. Guests will also get a glimpse of the artist's sophisticated, vibrant and ecologically-focused textile patterns that adorn an assortment of clothing, bags and accessories at Lavan Chelsea.
Article continues below advertisement
Never miss a story — sign up for the OK! newsletter to stay up-to-date on the best of what OK! has to offer. It's gossip too good to wait for!
Article continues below advertisement
The release of the limited collection will coincide with the opening of TESSELL8, an art exhibition featuring the paintings by Sadowsky that influenced the collection, which will run from 11 am to 7:30 pm EST.
The art party will then kick off at 9pm, where guests will be able to enjoy Williamsburg Pizza and June Shine cocktail.
Tickets available on eventbrite through @animotisart link in bio. Email michael.a.sadowsky@gmail.com for guest list inquiry.