NEWS
Blast From The Past: Ashlee Simpson Attends Ex Ryan Cabrera's Wedding — See Photo!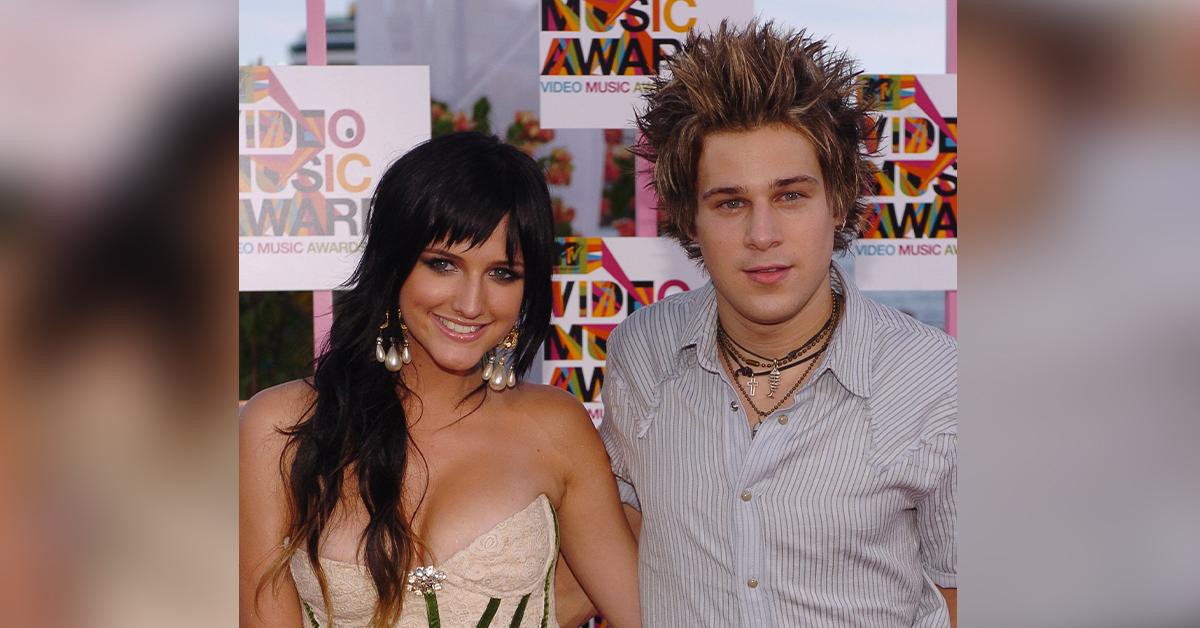 Reunited! Ashlee Simpson and Ryan Cabrera are the most cordial exes, as the "Pieces of Me" singer and her husband, Evan Ross, attended Cabrera's wedding on April 9.
Ross shared a photo of himself with Simpson and Cabrera and his wife, Alexa Bliss. "Congratulations 2 the Cabrera's @ryancabrera & @alexa_bliss_wwe," the caption read. "We loved celebrating you both."
Article continues below advertisement
The couple tied the knot in Palm Desert, Calif., and they made sure to chat with everyone who attended.
"We wanted to try to spend as much time with everybody as we could because it's a destination," Cabrera said. "We have people flying in from Dubai, from Ohio. People travel, spend a lot of money to come to your wedding and see you for 15 seconds. So we're getting quality time in where we can."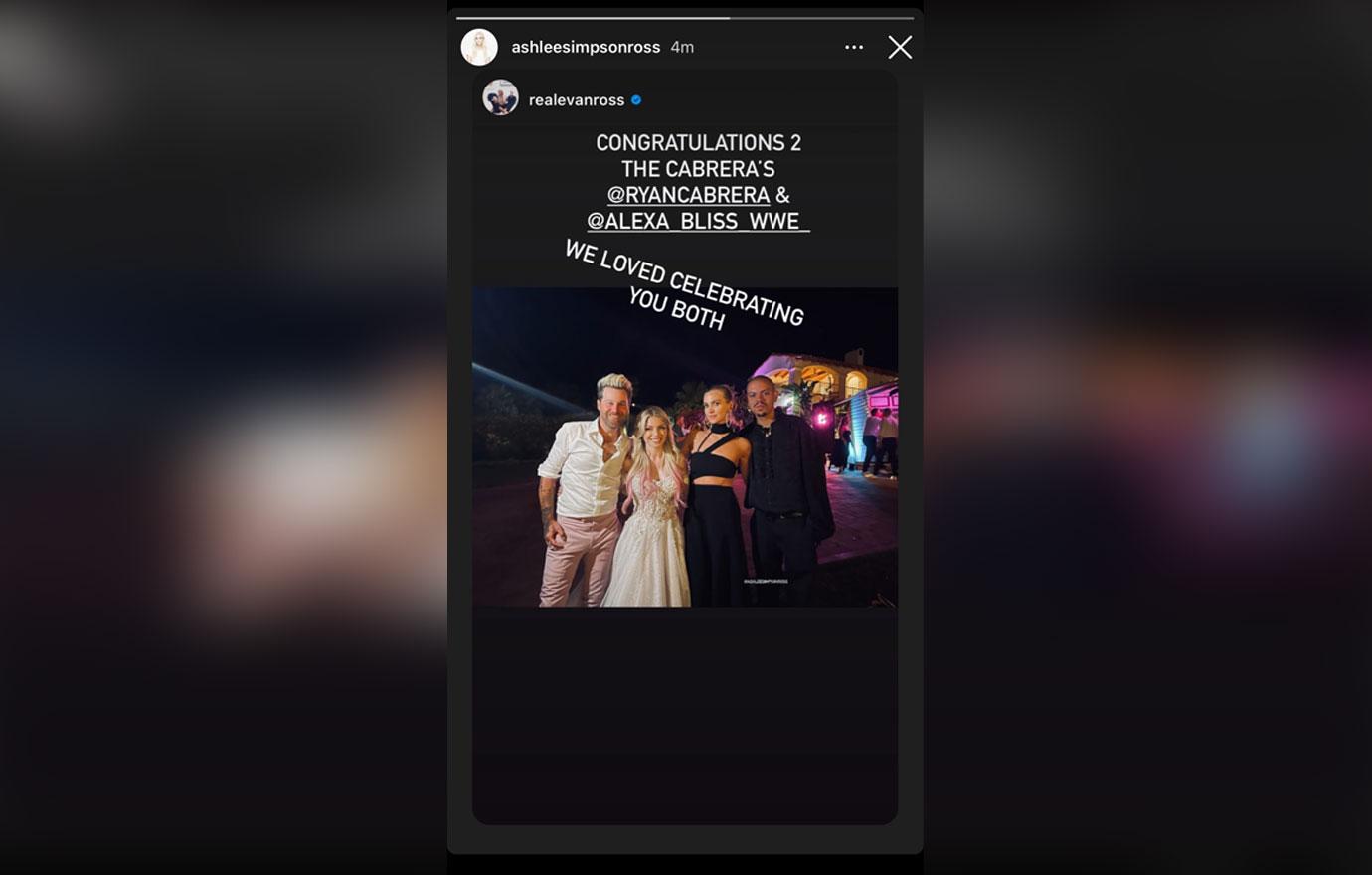 Article continues below advertisement
Simpson and Cabrera dated during the mid-2000s, and they have remained friendly since. In fact, the "On the Way Down" crooner and Ross are pals as well.
"We were always cool," Cabrera revealed. "And then Evan — he used to sleep on my couch when he was 18 years old. We've been friends for like 15 years."
"Eventually, obviously, there was something there with [Ashlee and Evan]," he continued. "We used to record in this one studio, which we called the fireplace, and I think they met at the fireplace and then kind of hit it off from there."
Article continues below advertisement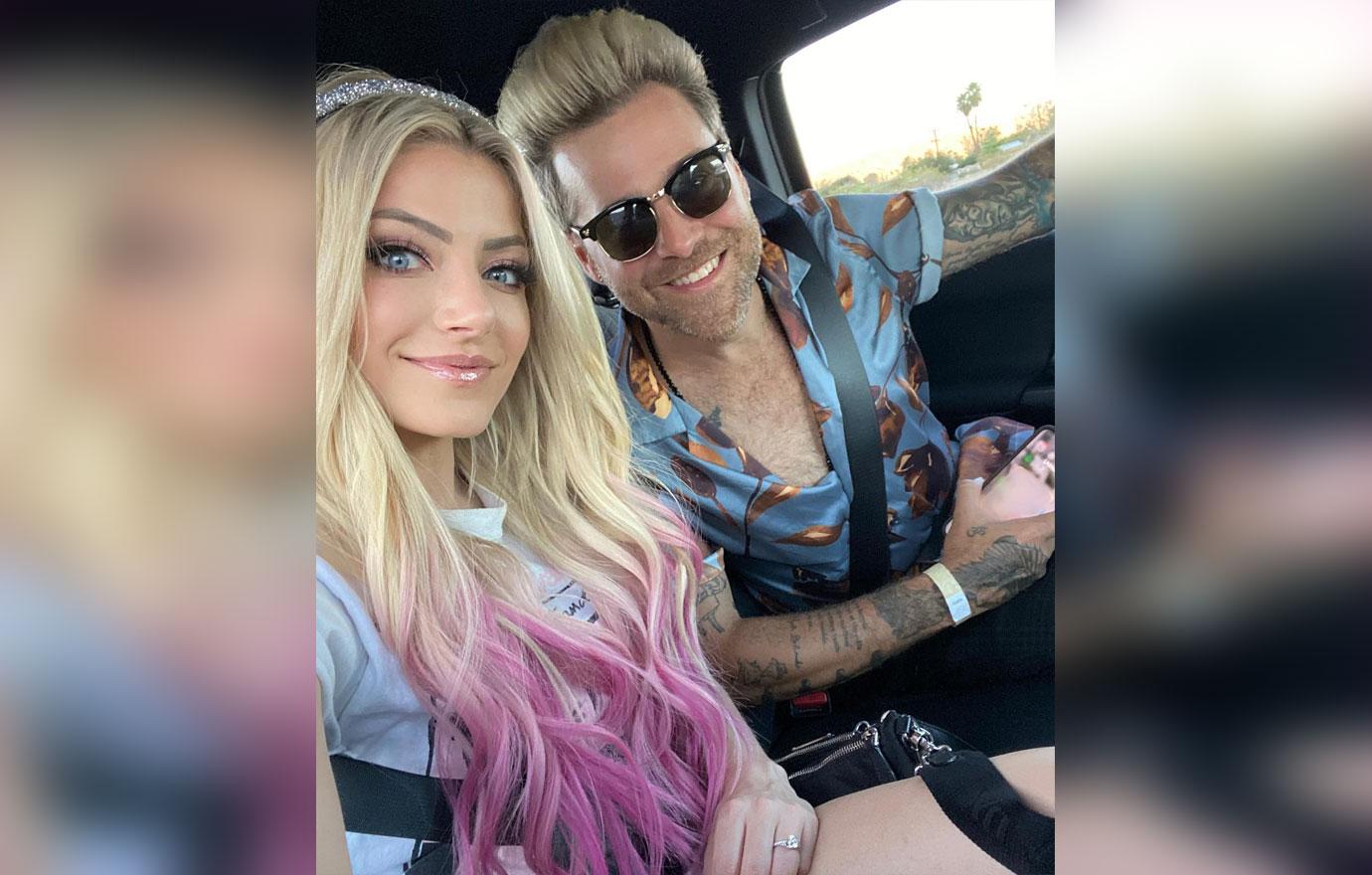 Article continues below advertisement
When Ross and Simpson started dating, the former even asked Cabrera for his permission.
"He actually came to my house to kinda like — I knew that they were talking, we all knew," Cabrera explained. "And he came over. I happened to be asleep at the time, but he specifically came to my house to have a chat and be like, 'Yo, I wanted to see what you thought about it. Is everything good?' He knew that I would be like, 'Oh! Alright, cool!'"
"I think I learned actually through TMZ or something," he said, adding that he never got to chat with Ross since he wasn't awake.
Cabrera later called Ross to find out more details. "I was like, 'Ev! Are you and Ashlee together?!' He was like, 'Yeah, that's why I came over the other night!' I was like, 'Ah, that makes total sense. I gotcha. Okay, cool.'"