COUPLES
Revealed: Ashley Benson Broke Up With G-Eazy Because 'He Hadn't Been Fully Committed To Her'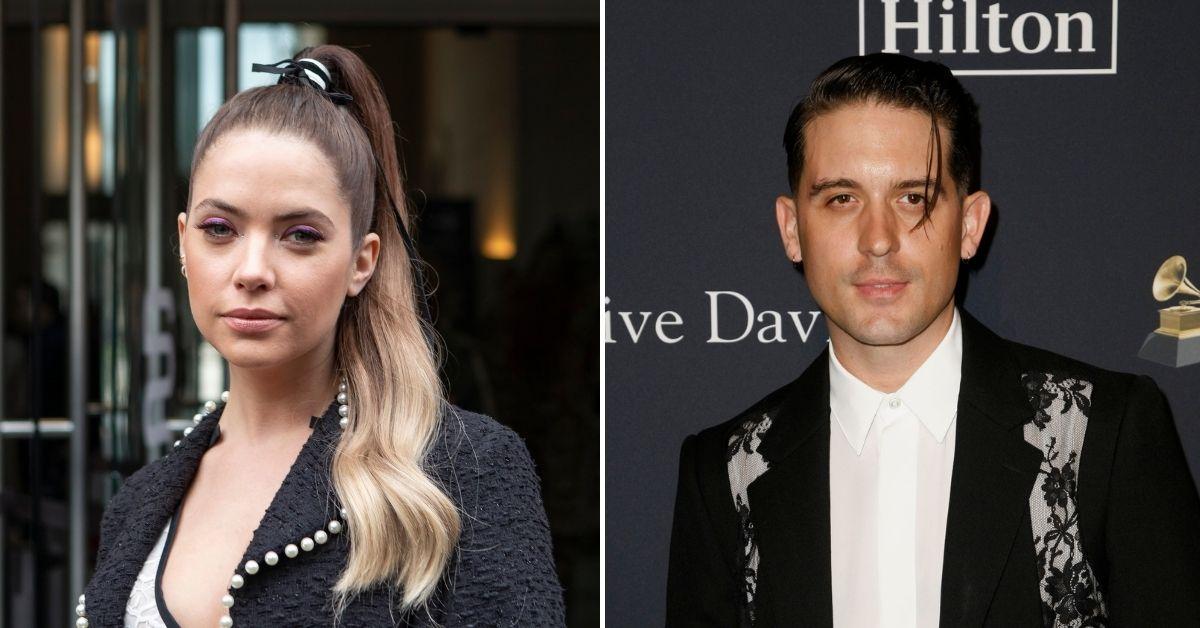 After Ashley Benson and G-Eazy reportedly called it quits, sources now say that Benson was the one to call it off because "she felt he hadn't been fully committed to her."
Article continues below advertisement
A source revealed that Benson broke things off just a few days ago, as the pair "had been fighting a lot recently."
"Ashley didn't like the way he was acting around her," the insider explained. "The vibe has just been off. She told him that it's over."
Article continues below advertisement
This isn't the first time there have been whispers of alleged infidelity or not wanting to commit on G-Eazy's part. A source previously spilled that the "Still Be Friends" singer and Halsey split in 2018 after an on-and-off-again relationship because he "was flirting with several girls in public."
Halsey has also alleged that her ex cheated on her, and fans suspected that her poem "Lighthouse" was about the "No Limit" hitmaker.
Article continues below advertisement
Benson was reportedly aware that her now-ex has "always been a ladies man," but the Pretty Little Liars alum only "had hesitations once they started getting serious."
"She couldn't stand him talking about other women," and G-Eazy, born Gerald Earl Gillum, is "the same guy he's always been."
Although the former couple have not commented on the breakup, Benson did unfollow G-Eazy on Instagram.
Article continues below advertisement
"G-Eazy really enjoys being in relationships and likes the idea of having a girlfriend, but his relationship with Ashley was becoming a bit too domestic for his liking and that was one of the reasons they broke up," an insider told Entertainment Tonight. "Now that their relationship is over, he's looking forward to being single."
Article continues below advertisement
While the source didn't share why the couple parted ways, they did say that G-Eazy is "embracing the single life."
"He's also been working on new music and he's looking forward to this new era both professionally and personally."
Benson and G-Eazy were first linked in May 2020. The pair were photographed holding hands and kissing not too long after Benson had split from Cara Delevingne after two years together but they only made things Instagram official in November.
Article continues below advertisement
Benson then starred in G-Eazy's "Hate the Way" music video.
"She's an exceptionally talented person in many different spaces," the 31-year-old previously told ET. "She's a special one.
"It just blew me away that you can have such a hidden, special talent that the world doesn't get to see as often."
E! News was the first to report that Benson was the one to break it off with G-Eazy due to commitment issues.