PHOTOS
The Dating History Of Cara Delevingne: Famous Exes Ashley Benson, Harry Styles And More PHOTOS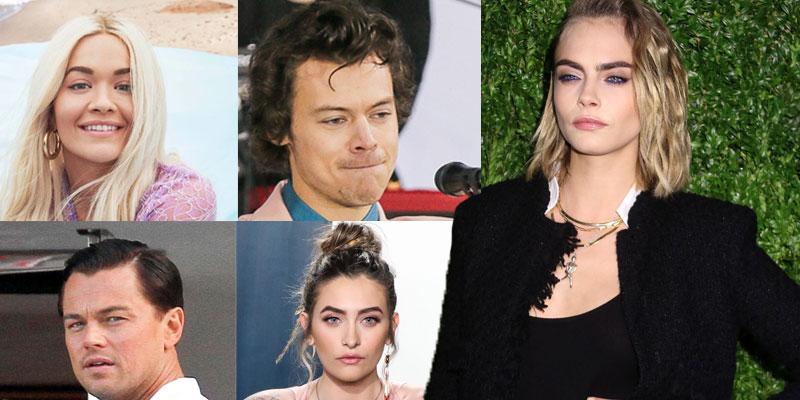 Cara Delevingne is one of Hollywood's most eligible bachelorettes!
The supermodel, who celebrated her 28th birthday on August 12, has dated a number of famous faces over the years and has openly talked about her attraction to both men and women.
Most recently, the Carnival Row star was in a serious relationship with Ashley Benson. The two dated for two years and even lived together before calling it quits in April 2020.
Article continues below advertisement
Since their split, the Pretty Little Liars actress has moved on to rapper G-Eazy while Delevingne has been spending time with friends, most notably fellow model Kaia Gerber. The two have been nearly inseparable lately - quarantining together, posting snuggly photos and attending Black Lives Matters protests hand-in-hand.
The BFFs even got matching tattoos on their feet. The closeness has sparked dating rumors, although the fashionistas have remained mum on whether their relationship has evolved from platonic to romantic.
Ashely Benson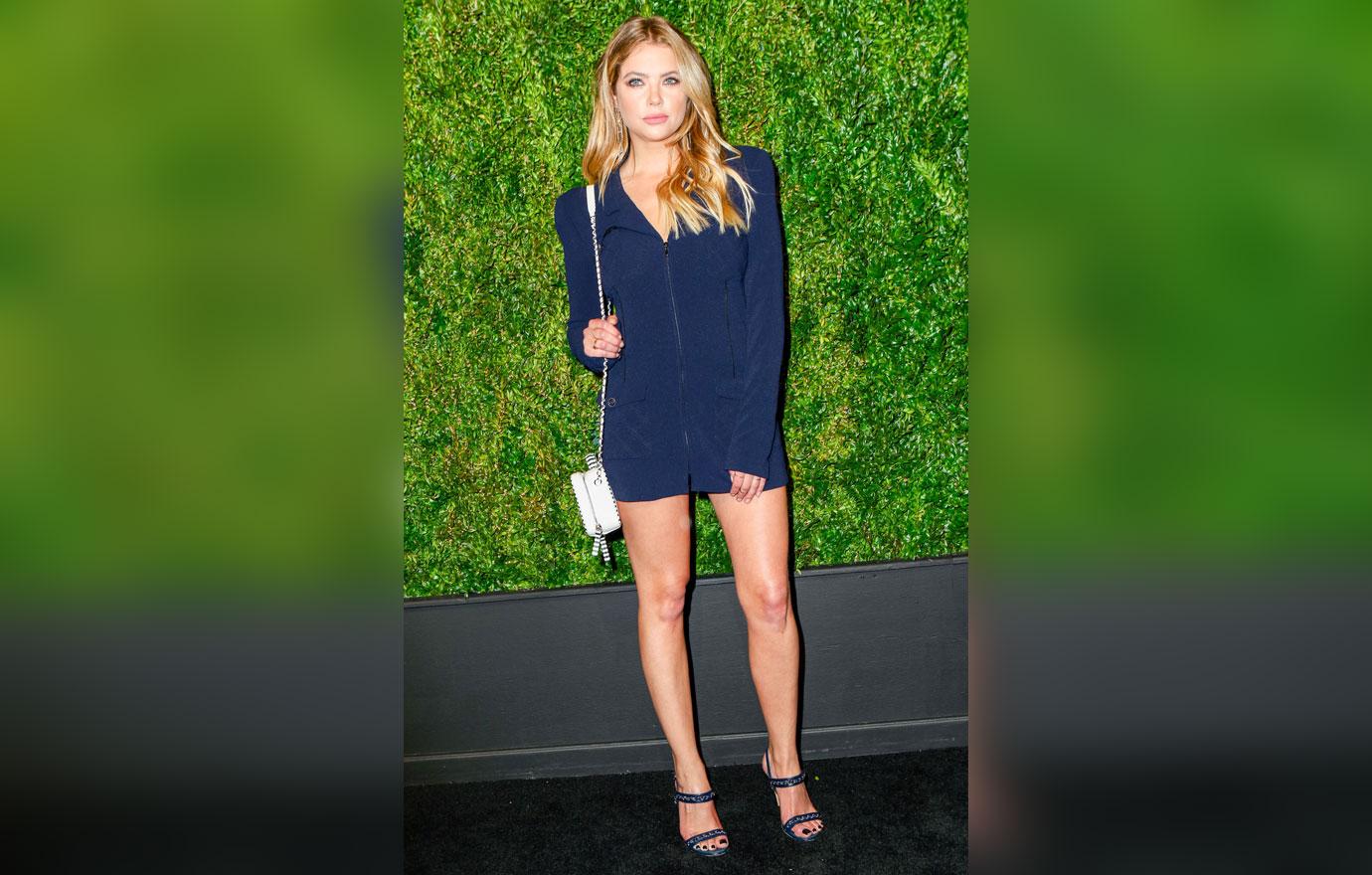 Rumors started swirling that the two were more than just platonic co-stars after they appeared in the punk-rock drama Her Smell in 2018. The Pretty Little Liars star, who had never publicly dated a woman before, sent speculation into overdrive when she was continually spotted walking hand-in-hand Delevingne.
In June 2019, the Paper Towns star confirmed she was dating Benson by sharing a steamy make-out video of the two. The model told E! News that she was inspired to go public with her girlfriend by the 50th anniversary of the Stonewall Riots and the first anniversary of their relationship.
"I don't know because it is Pride, it's been 50 years since Stonewall happened and I don't know," she shared. "It's been just about our one year anniversary so, why not?"
They reportedly moved in together around the same time.
In August 2019, fans speculated the couple got married after they were spotted wearing gold bands while on vacation in Saint-Tropez together. However, the duo reportedly held a "fun friendship ceremony" at the Little Vegas Chapel in Las Vegas in early 2019.
After quarantining together for a month, the couple called it quits in April 2020. Benson for her part quickly moved on and started dating rapper G-Eazy within a matter of weeks.
Article continues below advertisement
Paris Jackson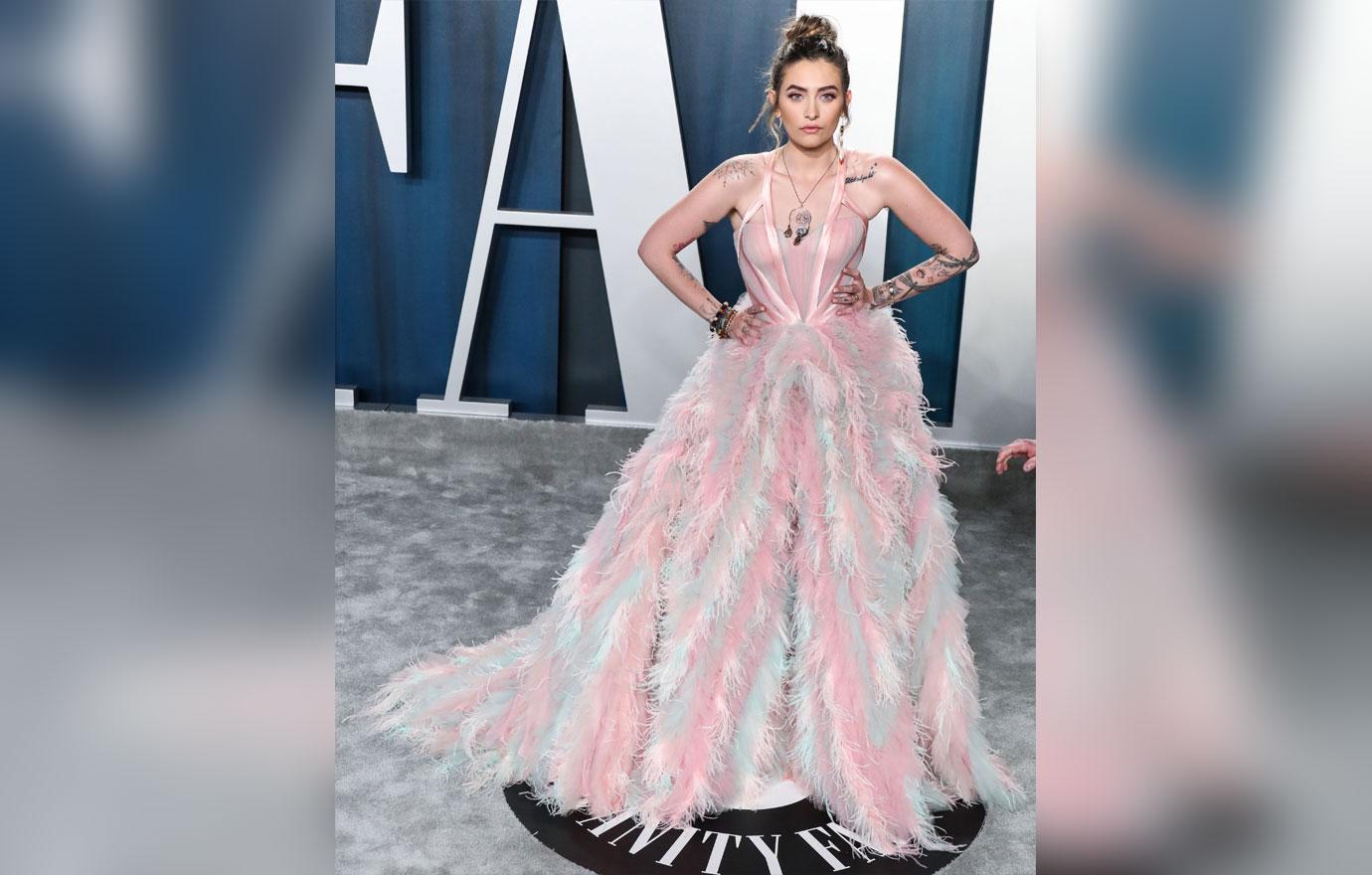 Delevingne was spotted kissing the Gringo actress in March 2018. After The National Enquire called out the 22-year-old for dating three women at the same time - Delevingne, Ashley Benson, and Caroline D'Amore - Jackson's rep denied it all, saying, "No idea how or why they come up with this stuff. Definitely not true."
But Michael Jackson's daughter did confirm some sort of romantic relationship when she commented, "Cara and I were never officially exclusive, you guys made that up."
Article continues below advertisement
St. Vincent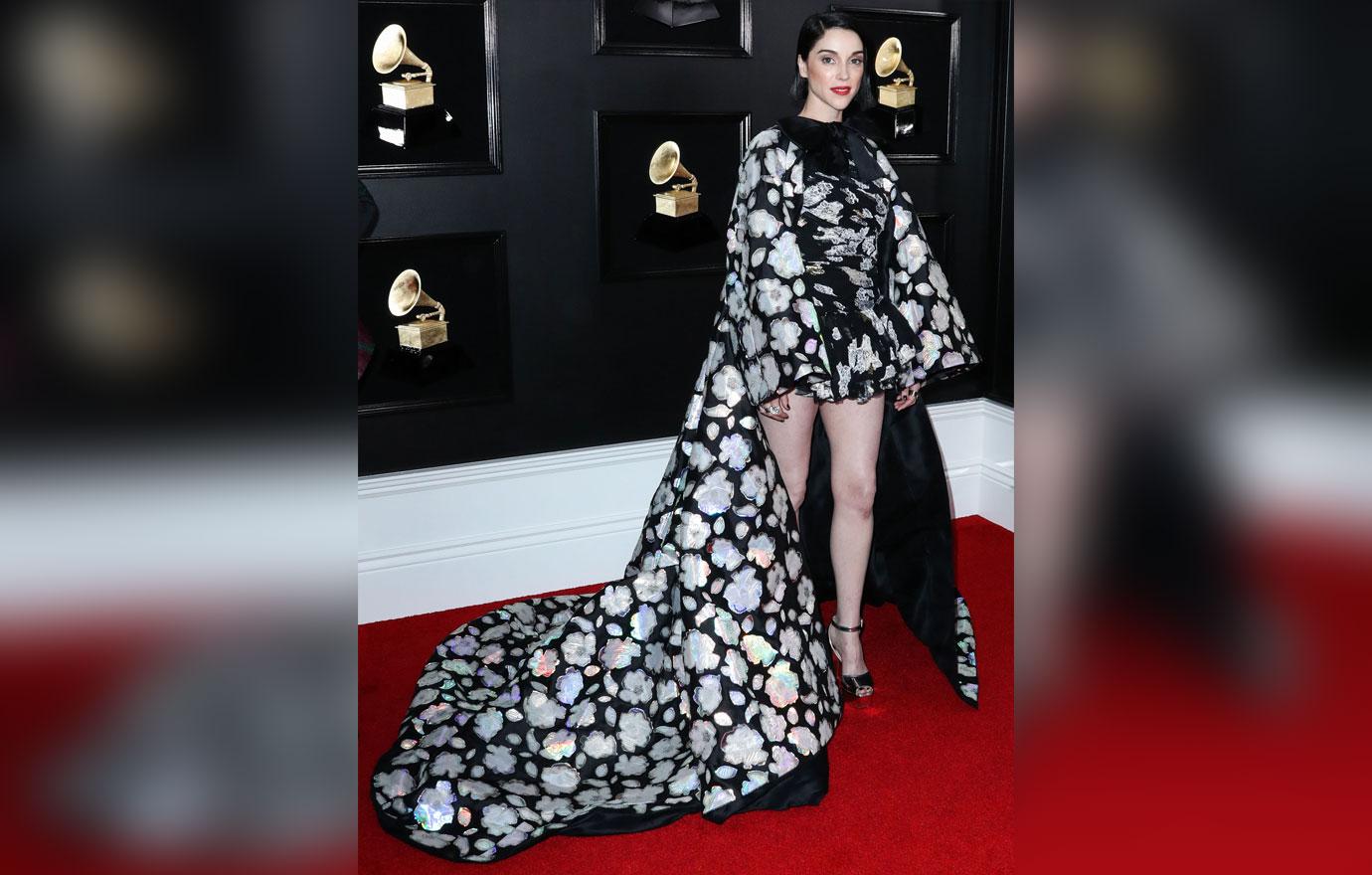 The British beauty dated the experimental musician from late 2014 until September 2016. Just before their break up, Delevingne discussed her feelings for the Grammy winner (real name Annie Clark) in an Entertainment Tonight interview.
"I'm completely in love," she said, "Before, I didn't know what love was — real love. I didn't understand the depth of it. I always used to think it was you against the world. Now I know the meaning of life is love. Whether that's for yourself or for the world or your partner."
Unfortunately the pressure of the ever present paparazzi added to the stress of the relationship.
"It was just bananas," St. Vincent told The Telegraph's Stella Magazine following their split. "I remember being in a high-speed chase through London. I was thinking, 'This is a Princess Diana-style situation, somebody could get killed.'"
The exes still seem to be on good terms. In the same article, St. Vincent, who later moved on with actress Kristen Stewart, refers to her former girlfriend as "wonderful," "naturally talented" and "charismatic. Delevingne even sang the chorus on the track 'Pills' off her ex's Masseduction album.
"I'll love her for ever and ever," St. Vincent said of the model.
Article continues below advertisement
Michelle Rodriguez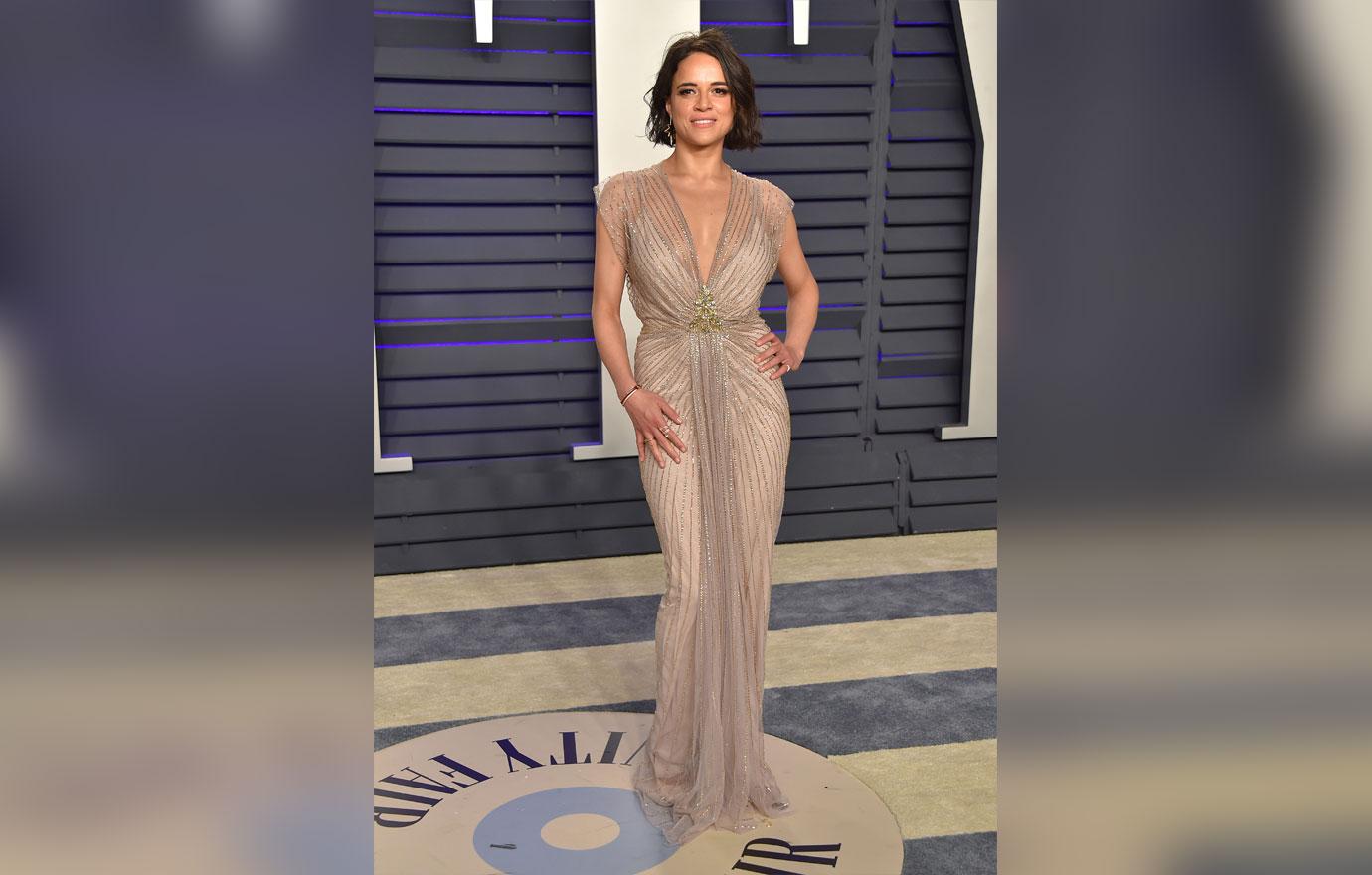 In early 2014, the style icon entered a rollercoaster relationship with the Fast And The Furious actress. The two were memorably spotted that February getting rowdy courtside at at Knicks game, throwing back beers and packing on the PDA.
"It's going really well. She's so cool," said Rodriguez, confirming the relationship to The Mirror.
"When we started hanging out I just thought she was awesome, and we have the best time together. She's hard though. You wouldn't want to mess with her in a fight."
After several months of dating, the couple, who had a 14-year age gap, called it quits. Speaking to The Sun, a source divulged that "Michelle got tired of Cara constantly being pictured with other female celebs."
Article continues below advertisement
Jack O'Connell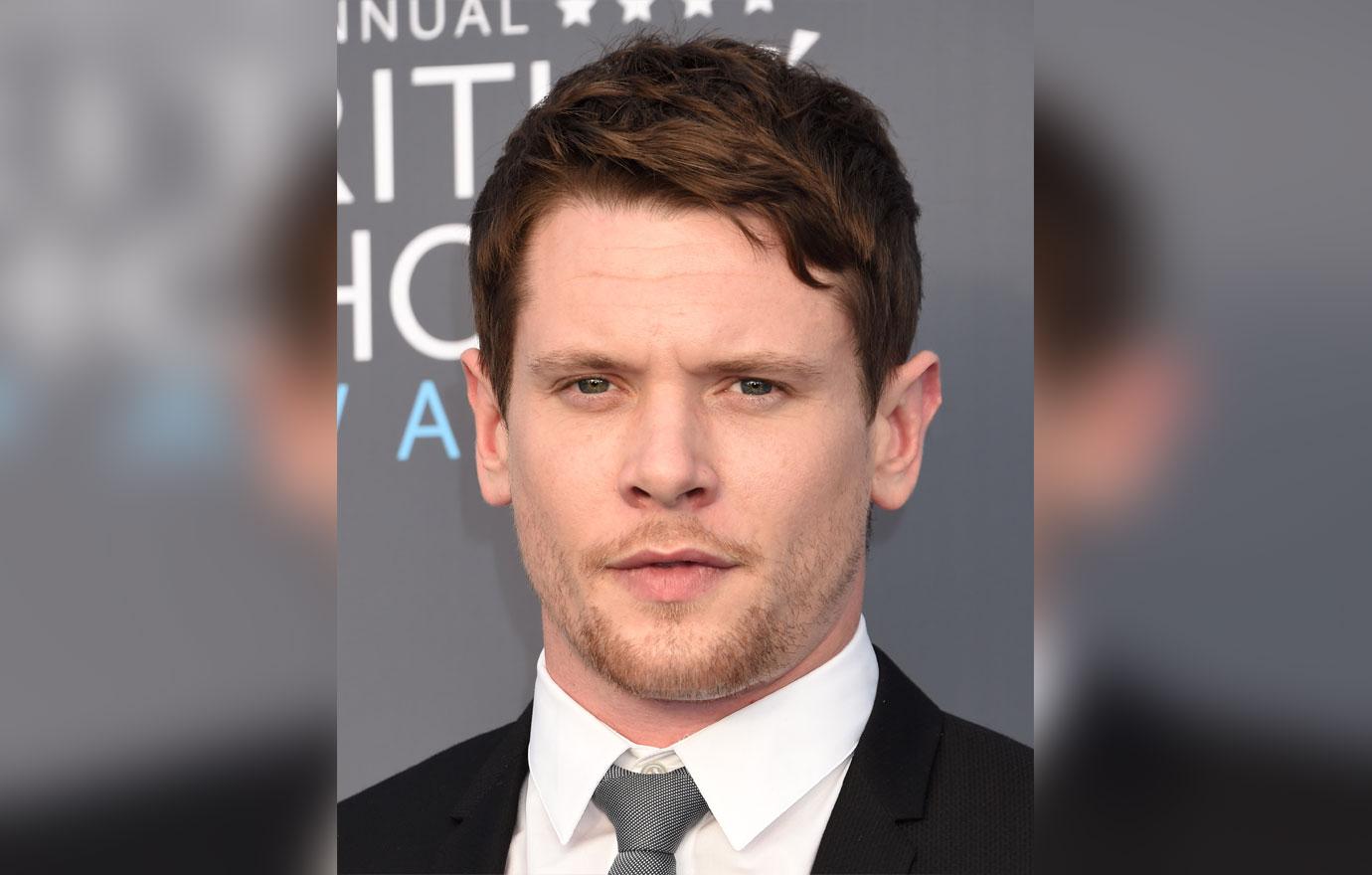 In 2014, the runway stomper reportedly dated the English actor. The costars met on the set of the film Tulip Fever and were spotted on a few dates there after.
At the time, a source told The Sun: "Jack and Cara get on really well. So far their relationship is very casual but she's a big fan of him."
"They've been on a few dates and been seeing each other quite often but it's not yet serious," they continued. "They are both very busy all the time with work but they could make it work."
Delevingne herself seemingly confirmed the romance by way of a naughty Instagram post in which showcased pictures of the actor's neck covered in hickeys or "love bites" as she called them. She added a heart emoticon to the telling shot as well as the hashtag #fittybum.
Article continues below advertisement
Jake Bugg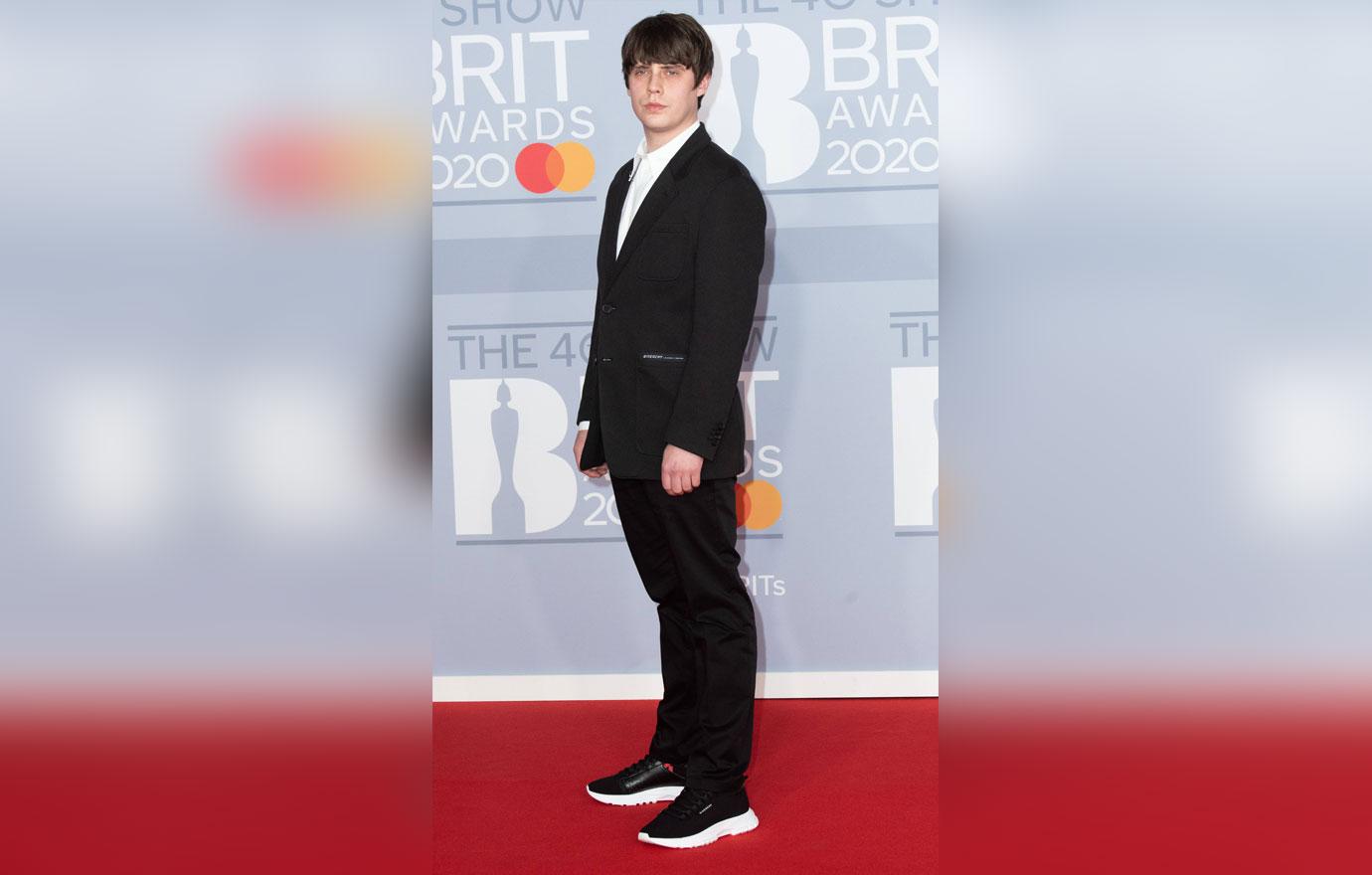 In 2013, the Vogue cover star dated the up-and-coming British musician for five months. At the time, Delevingne's fashion career was kicking into high gear and the 'Two Fingers' singer was traveling around playing the festival scene. Eventually, their conflicting schedules seemed to be the cause of their breakup, although it was reportedly that Delevingne did the dumping.
Article continues below advertisement
Rita Ora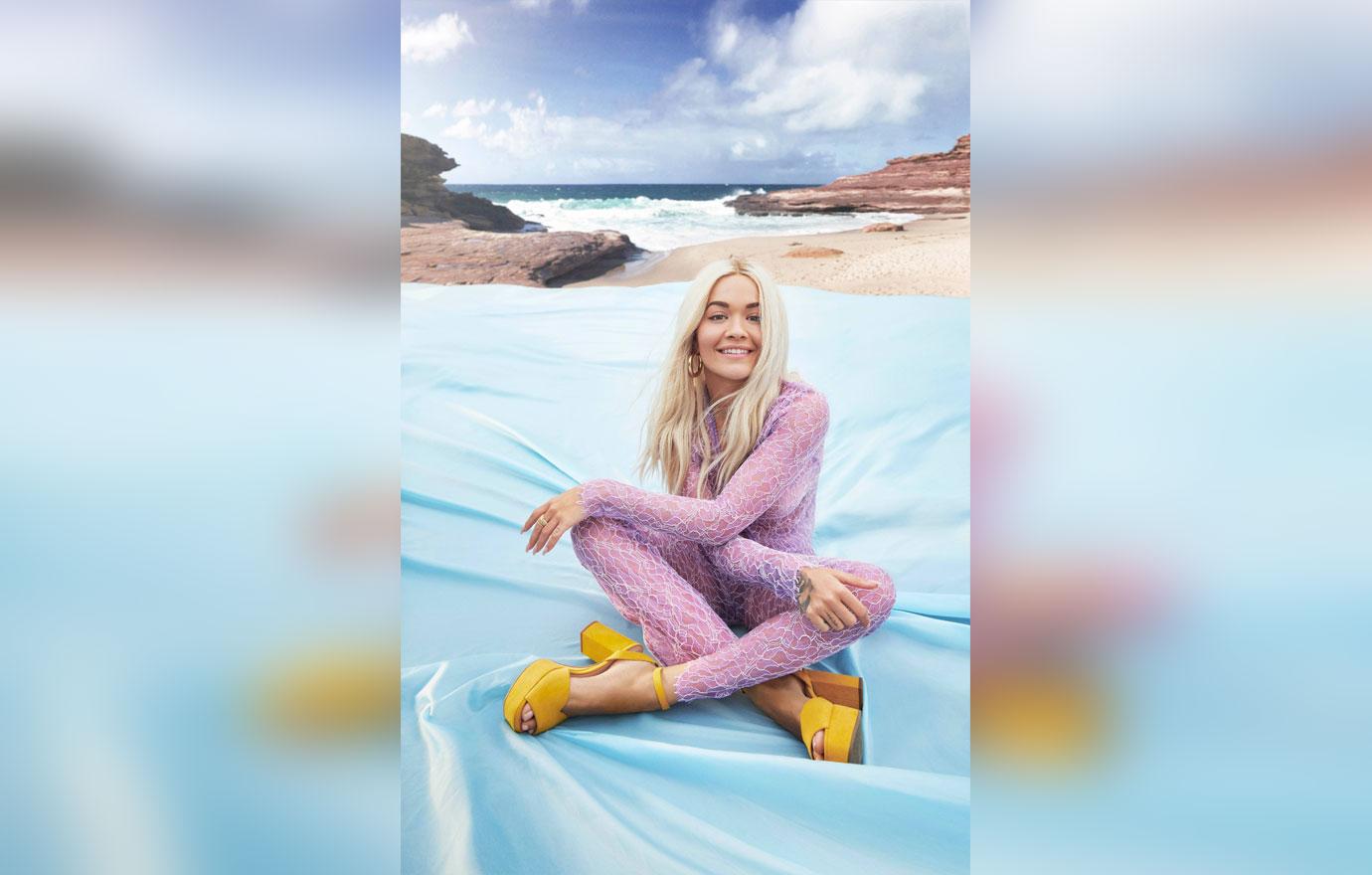 For a brief time, the British beauties were practically inseparable.
"She's officially mine," Ora said in reference to the model in February 2013. "She's, like, untouchable. I've taken her off the market. We call each other 'wifey.' You know what a wifey means? It's like your other half. Like when you get married, like, that's your wife!"
In 2018, the bisexual singer released her raunchy single 'Girls' which was inspired by her relationship with Delevingne. Implying the two were much more than friends, Ora openly spoke of the model as her muse. The track which includes the lyric "I'm fifty-fifty and I'm never gonna hide it," also features artists Charli XCX, Bebe Rexha and Cardi B and is penned about a girl named "Lara."
'Girls' also mentions the tattoo of a lion that Delevingne had inked on her index finger in May 2013, during Rexha's section of the single. She sings: "You know I tamed it, and then I named it. I put the lion in the cage and then I laid with her."
"Rita and Cara's relationship has always been speculated about and questions were asked at the time about whether they were more than good friends," A source at the time said. "While they never confirmed or denied anything, Rita has definitely allowed her music to do the talking.
"She has been honest with pals about what went on with her and Cara and, during the recording process in the studio, she was happy to discuss the model being the main influence behind the track," they continued.
The pair were constantly pictured together and posted messages about each other online — until they reportedly fell out later that year
Article continues below advertisement
Harry Styles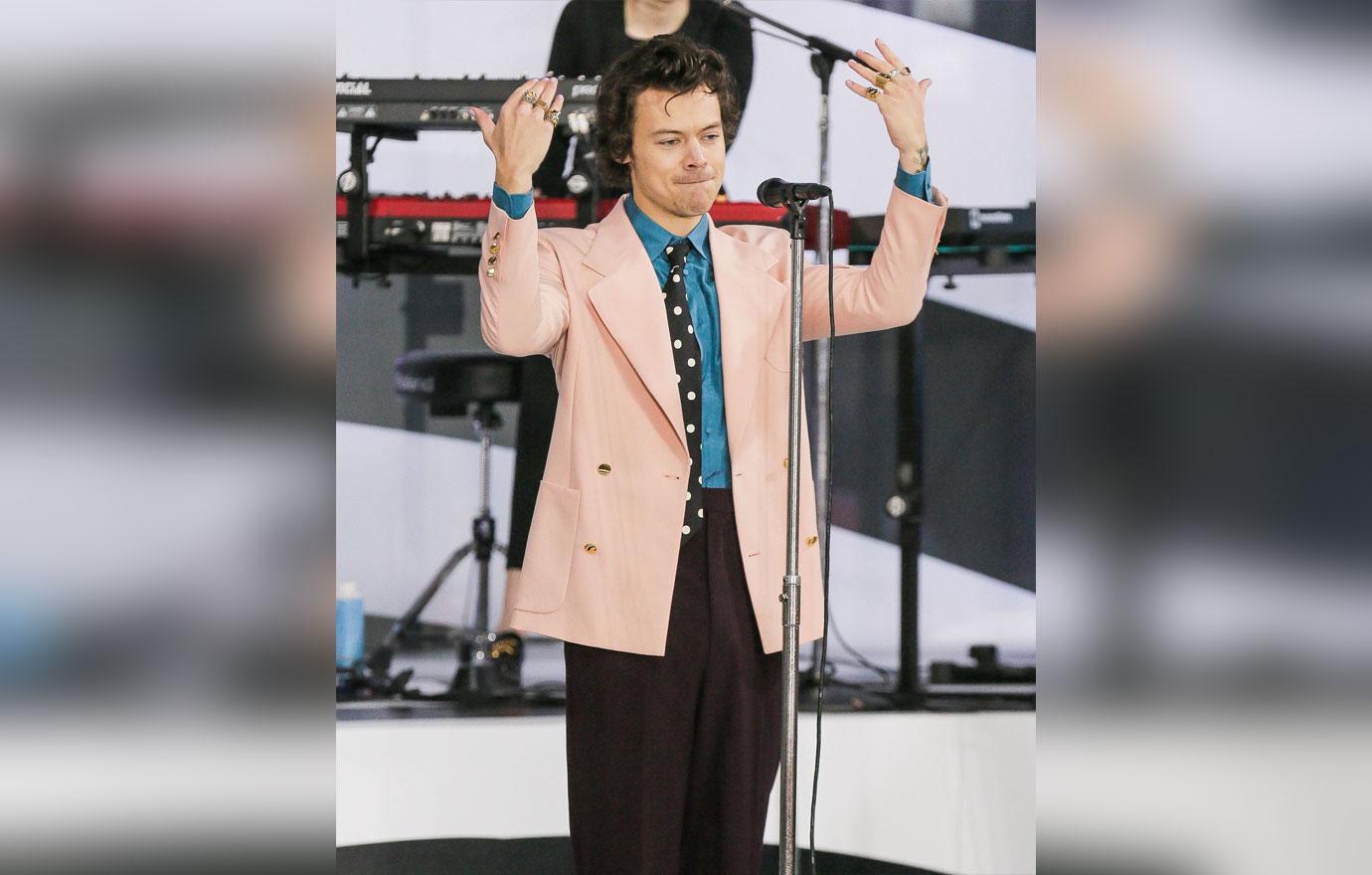 The hot Brits were rumored to be dating back in 2012.
"They have great chemistry," a source told Look Magazine. "Sure, they've always agreed to keep things super-casual and private because of their crazy worlds, but Harry genuinely likes Cara a lot – he has done since they met three years ago. They've actually had an on/off thing going all this time when they're in the same city, but they've never had the chance to give a real relationship a shot."
In September 2013, the on-off couple was spotted going to see the musical Book of Mormon sending fans into a frenzy the two were back together. Weeks later when the singer attended a Burberry fashion show the model was walking in, MTV News UK asked him, "Are you looking forward to seeing your girl Cara walking down the runway?"
He replied by shutting down the speculation, saying, "She's not my girl! I know what you're doing."
Article continues below advertisement
Jay Electronica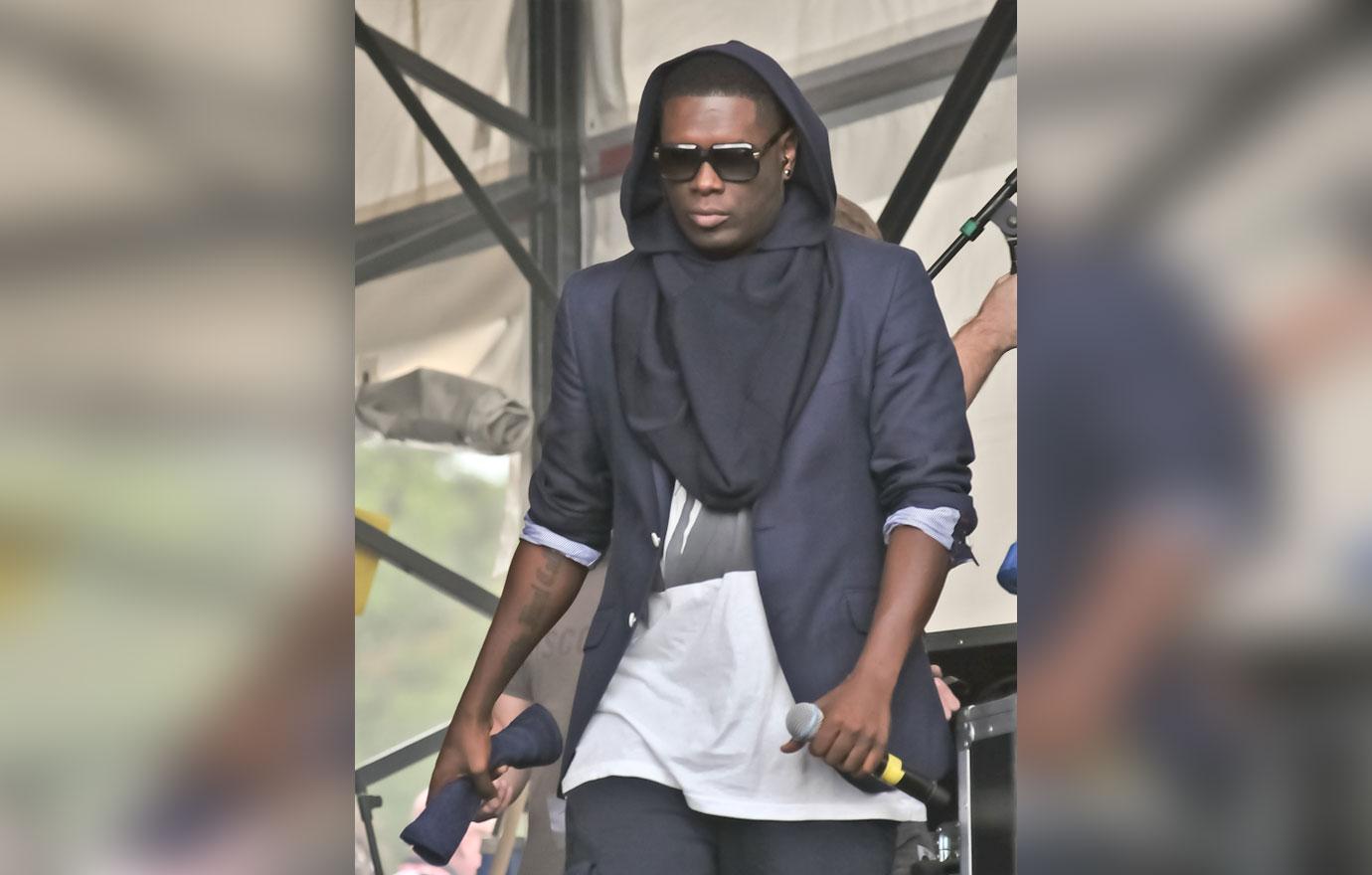 The New Orleans hip-hop artist seemingly got himself in some hot water in 2012 when he started hanging out with the much younger model while already in relationship with record company boss Kate Goldsmith.
According to the Daily Mail, a source at the time said: 'Kate and Jay are having fearful rows as he's getting too close to Cara for her liking.'
The whole situation was messy from the get go as Electronia and Goldsmith's romance began as an extramarital affair resulting in the breakdown of mom-of-three's marriage.
Article continues below advertisement
Leonardo DiCaprio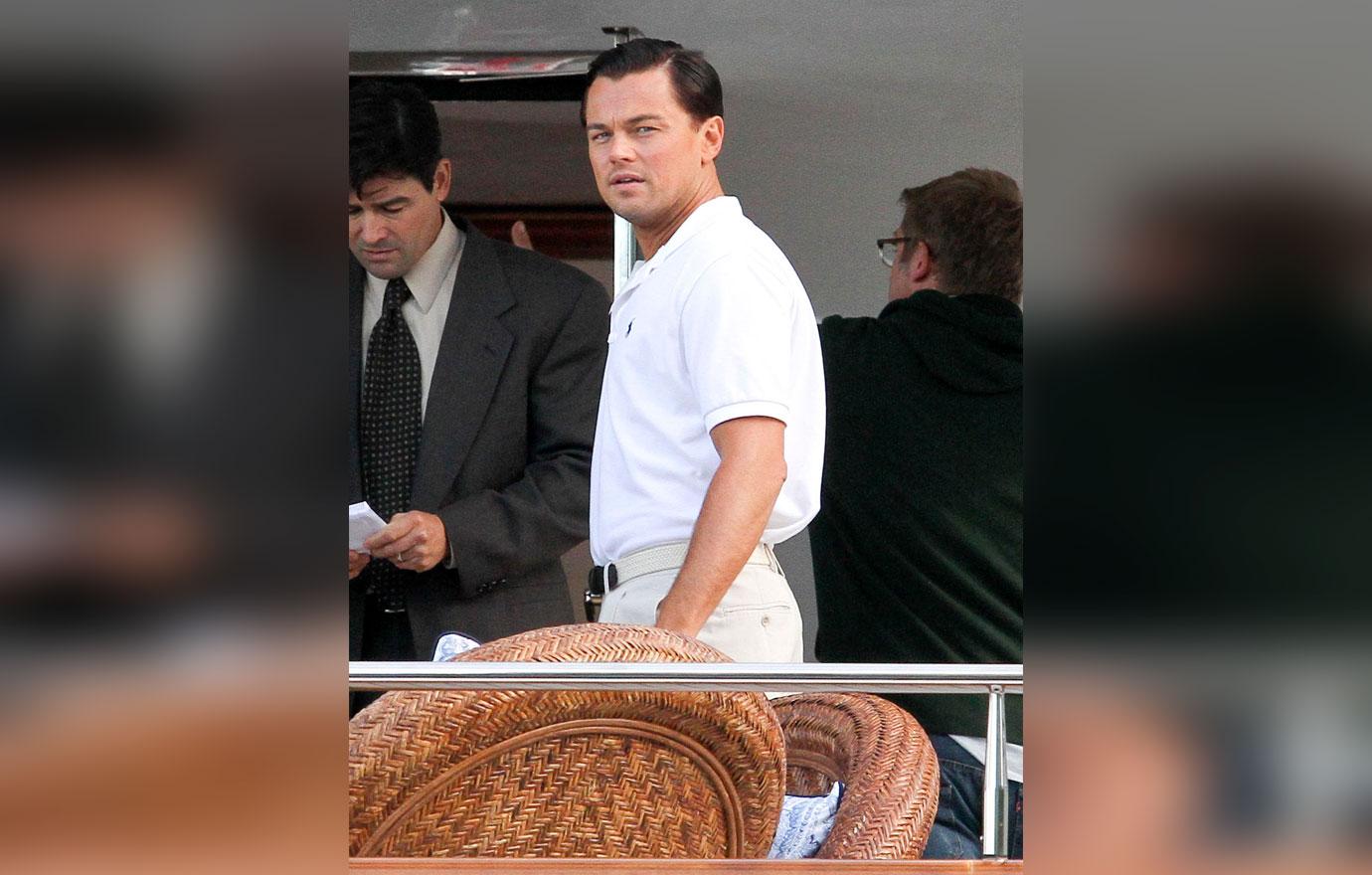 The Oscar-winning actor is known for his long list of model loves and Delevingne was almost one of them. In 2013, Delevingne reportedly turned down the A-lister at The Great Gatsby afterparty in Cannes.
According to Life & Style, the actor crossed paths with the British model and he went so far as to "lunge" at her. A source reports that despite his best efforts, Delevingne wasn't having it. "She dodged him," the source said.
Although it seems like she was less than enthused about DiCaprio's advances, she reportedly threw him a bone in the form of her cell phone number.