NEWS
Reliving The Pain: Ashley Judd Shares Alarming Photos & Video From 'Grueling 55-Hour' Rescue After Shattering Leg In The Congolese Jungle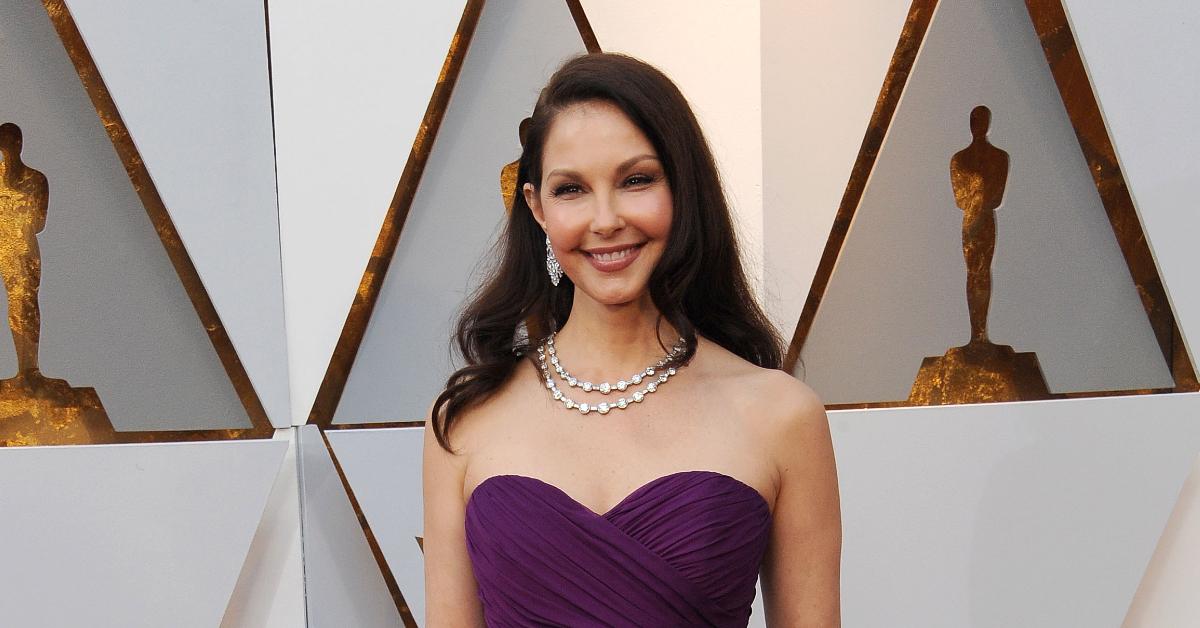 Actress Ashley Judd is sharing more about her horrific experience after shattering her leg in the Congolese jungle last week.
Article continues below advertisement
Article continues below advertisement
"Without my Congolese brothers and sisters, my internal bleeding would have likely killed me, and I would have lost my leg. I wake up weeping in gratitude, deeply moved by each person who contributed something life giving and spirit salving during my gruelling 55 hour odyssey," Judd shared on Instagram with a series of photos from her rescue.
Article continues below advertisement
A man named Dieumerci put his leg underneath hers to keep it still after the fall, and waited with her for five hours while she was in "primal pain," before they were found by a man named Papa Jean, Judd explained.
"He told me what he had to do. I bit a stick. I held onto Maud. And Papa Jean, with certainty began to manipulate and adjust my broken bones back into something like a position I could be transported in, while I screamed and writhed. How he did that so methodically while I was like an animal is beyond me."
Article continues below advertisement
"The six men who carefully moved me into the hammock with as little jostling as possible, who then walked for 3 hours over rough terrain carrying me out."
Judd then began a six-hour motorbike ride with men called Didier and Maradona "on an irregular, rutted and pocked dirt road that has gullies for rain run off during the rainy season. Maradona was the only person to come forward to volunteer for this task."
She concluded, "The women! My sisters who held me. They blessed me."
Article continues below advertisement
In the pictures, Judd is seen being carried out of the jungle in a make-shift hammock and her motorbike ride. Judd also shared photos of local women comforting her.
Last week the Divergent actress said she was "in an ICU trauma unit in beautiful South Africa, which has taken me in from the Congo: a country I deeply love, which is not, unfortunately, equipped to deal with massive catastrophic injuries like I have had," on an Instagram Live with The New York Times' Nicholas Kristof.
"And the difference between a Congolese person and me is disaster insurance that allowed me 55 hours after my accident to get to an operating table in South Africa," Judd said, adding that she spent the night in Jolu before she was flown to Kinshasa for 24 hours and then to South Africa to be treated in an ICU.
Article continues below advertisement
Article continues below advertisement
"I'm in a lot of love. I'm in a lot of compassion and I'm in a lot of gratitude. I thank everyone for their thoughts and their prayers and their support," she said.
Fans offered their well wishes to Judd in the comments.
"Sending you more african love, from south africa! get well soon!" one wrote.
"Omg. What an intense ordeal. Blessed to have had such amazing and kind people by your side. Get better soon," another said.
"I'm so sorry for the pain you went through and wish you a complete and speedy recovery. These are wonderful people who were able to save your life!" a third fan commented.