PHOTOS
Britney Spears Shares Gruesome Video Of The Moment She Broke Her Foot While Dancing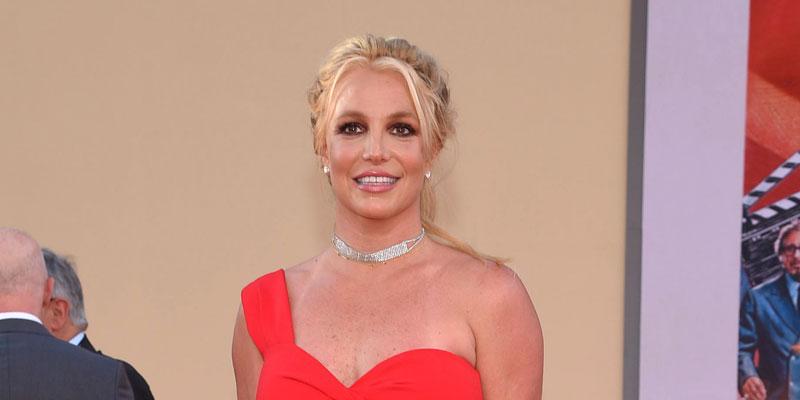 Britney Spears took to Instagram on Wednesday, February 26 to share a gruesome video of the moment she broke her foot. The singer was dancing in the studio and a loud crack was audible when she landed wrong.
Article continues below advertisement
"I haven't danced in six months so I was full throttle at this spot ???? !!!! And yes …. I know I'm barefoot …. don't laugh but I grip the floor better that way !!!! PS you can hear where I broke my foot here ??? ….. sorry it's kind of loud !!!!!" she captioned the footage of herself dancing to Kings Of Leon's "Sex On Fire."
"Omg I can't watch, that was so brutal," one fan wrote in the comments section of Britney's post. "OMG BRIT. I broke my foot the same way except with less hair whipping and more crying," another person added. "She didn't have to go that hard but she did it for us the people," a third person joked.
Article continues below advertisement
After the "Toxic" songstress sustained her injury earlier this month, her boyfriend Sam Asghari publicly sent her well wishes on Instagram. "My lioness broke her metatarsal bone on her foot doing what she loves which is dancing. Wishing her the best recovery so she can jump, run, and dance her butt off," he wrote.
Sam has been Britney's constant source of support over the years. In December 2019, sources claimed the singer was in a "very stable place" as she marked her 38th birthday. "Britney struggles to keep her life on track, but right now she's been doing incredibly well. Her family is very proud of the steps she's taken to get where she is today. Britney's been following her doctor's orders and is in a very stable place at the moment," a source told ET at the time.
Article continues below advertisement
"In 2020 I will be doing a lot more acro yoga and the basics for yoga …. I'm a beginner and it's kind of hard to let go …. learning to trust and letting someone else hold your body!!! I have a lot of things I keep bottled up so I have to keep my body moving!!!! Thank God for mother nature …. she's really no joke …. she grounds me and helps me find my feet and always opens my mind when I step outside!!!! I was lucky today with this beautiful weather," she captioned a video of herself practicing her moves.
Article continues below advertisement