'Bachelor' Alum Lesley Murphy Shares Baby Girl's Health Update After 'Crazy 36 Hours' in Hospital, Says She's 'Still Fighting'
The Bachelor alum Lesley Murphy shared that her 5-month-old daughter Nora Blanche has returned home from the hospital following a terrifying health scare.
Article continues below advertisement
On Saturday, July 10, Murphy — who welcomed her baby girl with fiancé Alex Kavanagh in February — took to Instagram, explaining that the parents had to take Nora to the emergency room after she woke up in the middle of the night "gasping for air."
Article continues below advertisement
After four doctors examined the couple's little one, they diagnosed Nora with "Croup, an upper airway infection that blocks breathing and comes with a bad cough," she shared via her caption alongside photos of the couple with Nora at the hospital.
The day before Nora was rushed to the hospital, Murphy explained that she and Kavanagh brought her to the pediatrician's at 4 p.m. Nora "was having the same symptoms as her last ear infection. Both ears were clear, RSV test came back negative," the concerned mama told her 398 thousand followers, "but she did have a sore throat."
Article continues below advertisement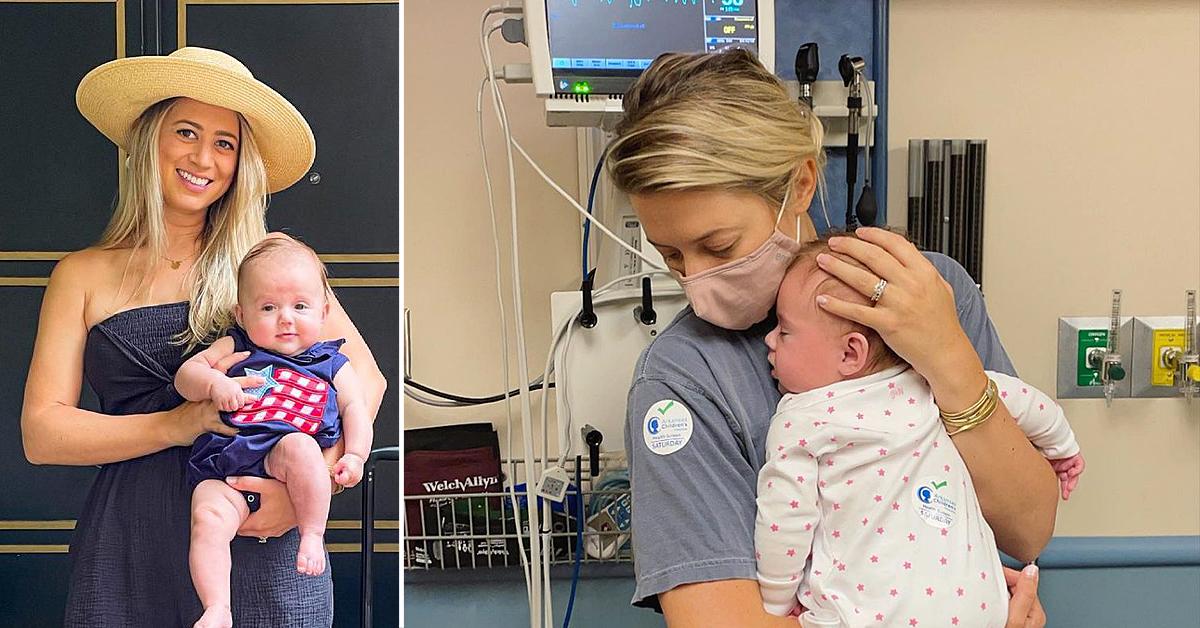 Article continues below advertisement
Later that night, Nora "started developing this really loud barking cough. By midnight, her breathing seemed slightly shallow," Murphy continued, saying that she "figured that was just the congestion building."
However, "at 2am [Nora] woke up gasping for air," the blonde beauty continued, recalling how the 14-minute drive to the ER was really "scary."
Article continues below advertisement
In a separate Instagram post the following day, Murphy shared the exciting news that the family-of-three finally returned home after their "crazy" 36 hour hospital stay. She added that the couple's "super crouper (as our nurse affectionately calls her) is still fighting."
Article continues below advertisement
Murphy also opened up about what it's been like as a mother seeing their child suffer. "It's the worst feeling watching my baby struggle to breathe," she candidly admitted. Murphy then explained why she chose to share her daughter's health battle. While noting that she always enjoys posting "cute, smiley photos," Murphy said she also wanted to share the "challenging times in case it helps anyone else."
Article continues below advertisement
"As a new mom, I had no clue what was happening at 2am early Saturday morning," she added. Murphy concluded her post by thanking everyone for their "well wishes and prayers," as well as the "amazing medical staff at Arkansas Children's."
OK! previously reported that Murphy and Kavanagh announced they had a bun in the oven last September. On February 12, the reality star shared that the couple's "healthy and beautiful" baby girl finally arrived, confessing that they are "filled with pure wonder and awe to be in her presence."