'I Have No Bad Things To Say About Her': Tyler Cameron Reveals He And Hannah Brown 'Talked Through' His New Book Before Release
Article continues below advertisement
"We both talked through like, you know, what's going on in the book and there's nothing for her to be worried or concerned about," the 28-year-old told Us Weekly of You Deserve Better, which comes out in July. "I have no bad things to say about her, so it's all good. She taught me a lot."
"I haven't seen her in a while, but we're still friends," he added. "We're still cool."
Article continues below advertisement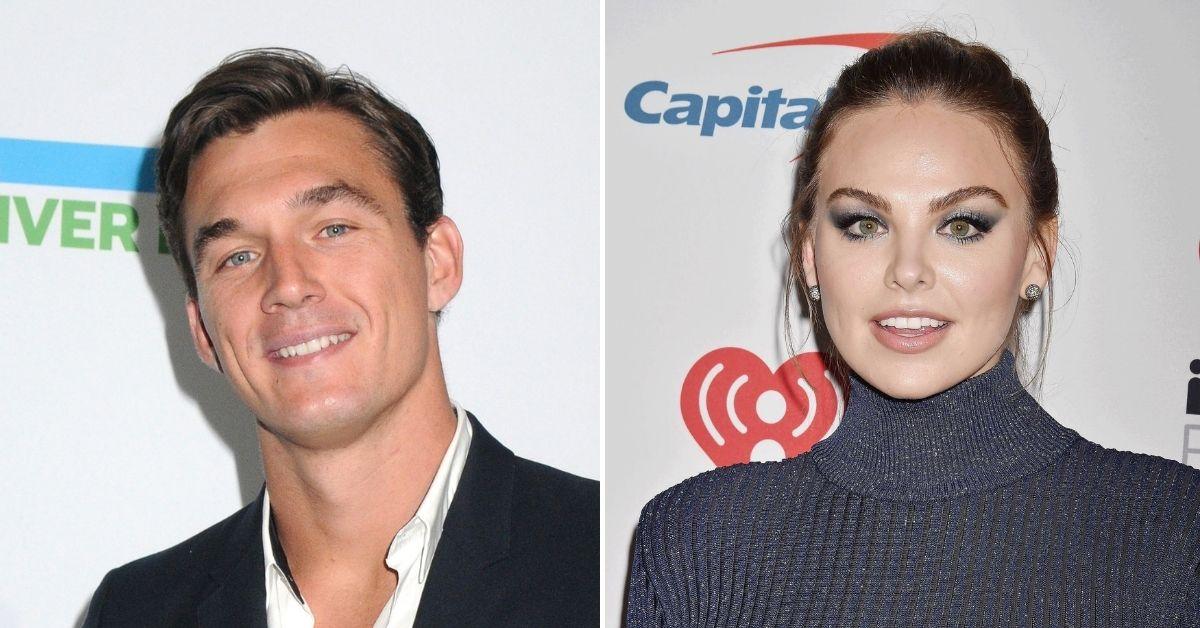 Article continues below advertisement
Cameron met Brown on The Bachelorette in 2019, in which he was the the runner-up. Though the former beauty pageant winner ultimately chose — and got engaged to — Jed Wyatt, the two later split. In 2020, Cameron and Brown dated and spent time in quarantine together before calling it quits, too.
Article continues below advertisement
"[After The Bachelorette], I was being praised for, honestly, what I think is the bare minimum, you know? There's articles written about me, 'Tyler Cameron Gives Masterclass on Consent' and [calling me a] 'feminist icon' and all this stuff. I'm like, all I did was respect a woman," Cameron explained.
He continued, "Like no is no, you know? And like, if she wants to go do something, she should go and do it. And so, for me, when I saw all the praise, it was cool, it was great at first."
Article continues below advertisement
"But then I realized, like, there's something wrong with our culture right now if this is what is being praised. This should be the norm. That's kind of what really motivated me to write this book and [is] kind of the core of this book," he added.
Article continues below advertisement
Nowadays, Cameron is rooting for new Bachelorette Katie Thurston.
"She's fantastic Bachelorette material. I think she is someone that is going to bring a lot of energy, a lot of light. I really enjoy what she stood up for [on Matt James' season]," he gushed. "She has a heart and a really compassionate heart. … Someone needs to treat her right and take care of her heart. I hope for success for her."
Article continues below advertisement
Cameron admitted that he did not watch the season premiere yet because he's "so busy" working — which includes collaborating with Smirnoff on a competition to give a winner a one-of-a-kind yacht experience in Miami.
Cameron has since been linked to Camila Kendra, with the pair recently spending Memorial Day weekend with BFF James and Rachael Kirkconnel.