Barron Trump Set To Attend Exclusive Private School Near Mar-A-Lago
Former President Donald Trump's youngest son, Barron, is reportedly slated to attend a private academy near Mar-a-Lago that costs $34,800 per year.
Article continues below advertisement
The 15-year-old will reportedly attend Oxbridge Academy in Palm Beach.
A spokesperson for the Trump family confirmed the teen's enrollment to PEOPLE, but did make any additional comments.
Article continues below advertisement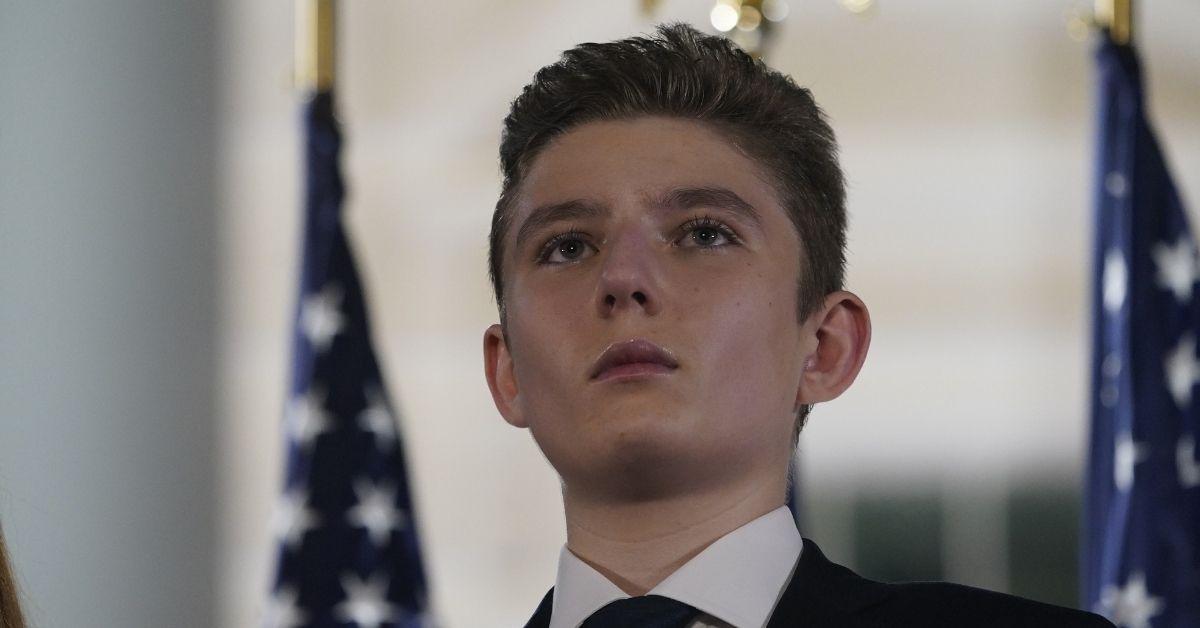 Article continues below advertisement
"We look forward to welcoming him into our school and community," the school's Director of Advancement Scott Siegfried said in a statement. Barron will graduate with the class of 2024.
The school reportedly emailed parents to give a heads up about the secret service presence, The Sun reported. "They want to have little impact on our day-to-day operations," Siegfried told The Palm Beach Post about the secret service. "They've done this for other former presidents' kids. They're fantastic."
Article continues below advertisement
The school was founded by billionaire William Koch in 2011.
Article continues below advertisement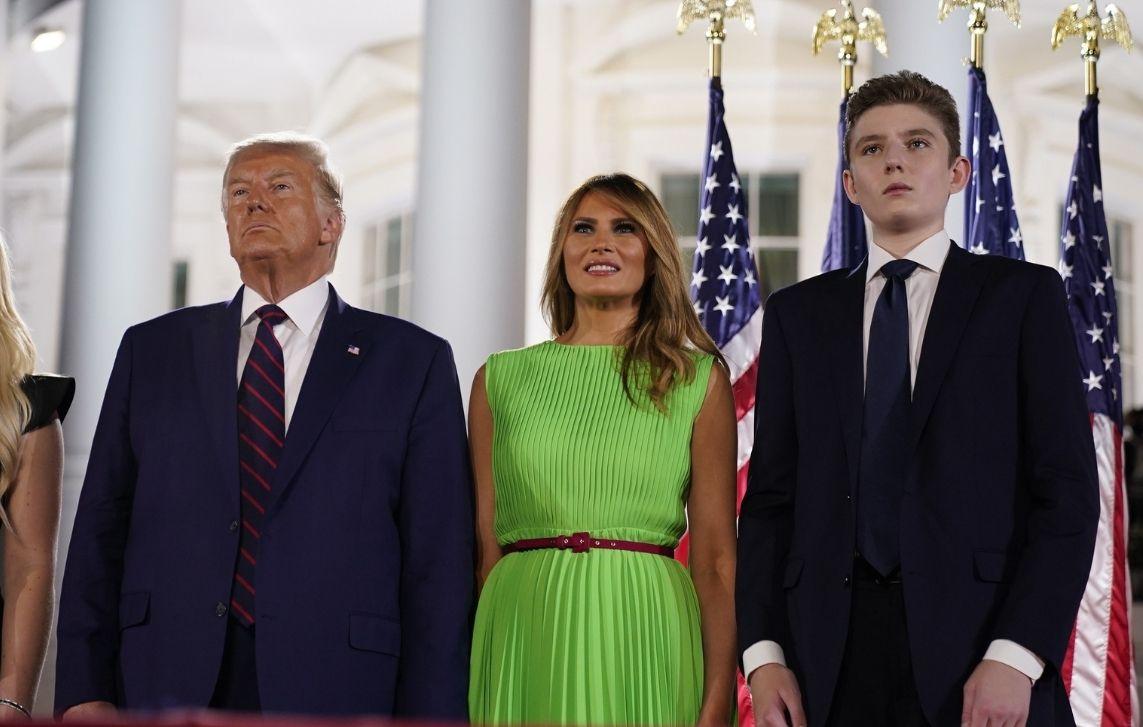 Since leaving The White House in January, the former President and First Lady relocated to Mar-a-Lago. However, they have spent much of the summer at the 75-year-old's Bedminster estate in New Jersey.
Article continues below advertisement
Barron's enrollment in the school suggests that Melania could spend the school term in Mar-a-Lago. The former First Lady reportedly has her own schedule, but is said to try to remain in or near the same city as Trump.
"Donald is fine with that as long as she is satisfied, leaves him alone, and makes appearances when needed," a source told PEOPLE. "Melania is happiest when she is with her own family members, including her son. She is not dumb, she just knows how to handle her life to make it as fulfilling for her as possible."
Article continues below advertisement
While Melania's marriage has been under the microscope since Trump left office, she is said to be "happy and relaxed" and "is not beholden to the norms of conventional post-first lady duties," such as releasing a memoir or making public appearances, sources previously told CNN.
Trump's elder children have also moved to Florida.
Article continues below advertisement
Ivanka Trump and Jared Kushner have moved to Florida's Indian Creek village, which is known as Billionaire's Bunker. Donald Jr. and Eric are said to be neighbors after they decided not to return to their New York City homes and moved to Florida instead. Trump's youngest daughter, Tiffany, is also reportedly considering joining her family in the Sunshine State and is said to be looking at homes in Miami, The Sun reported.
Article continues below advertisement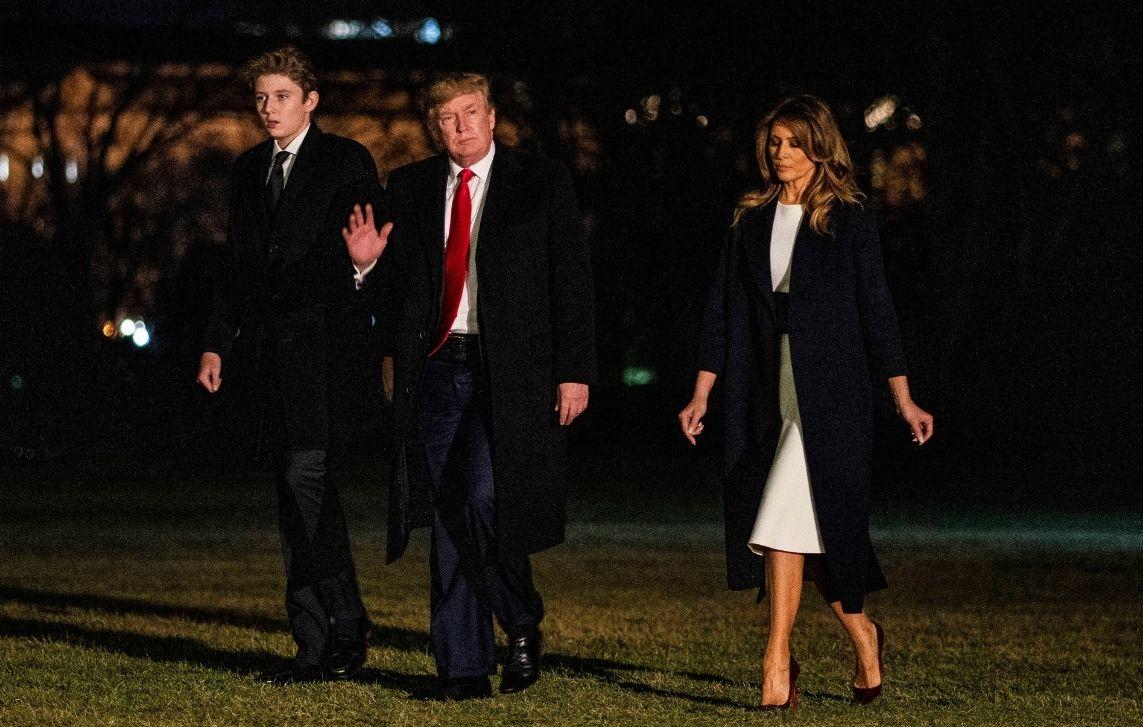 Barron has generally kept out of the limelight but made headlines earlier this year when he was photographed towering over his mother in New York. "Barron is 6-foot-7, can you believe it?" his father previously said at a North Carolina GOP convention. "And he's 15."
"Eric is short — he's only 6-foot-6," the Celebrity Apprentice alum joked of his son who was once said to be the tallest in the family. Melania stands at 5-foot-11 inches and her husband is said to be 6-foot-3.