Going, Going, Gone: Watch As One Of Donald Trump's Prized Possessions Is Demolished
Article continues below advertisement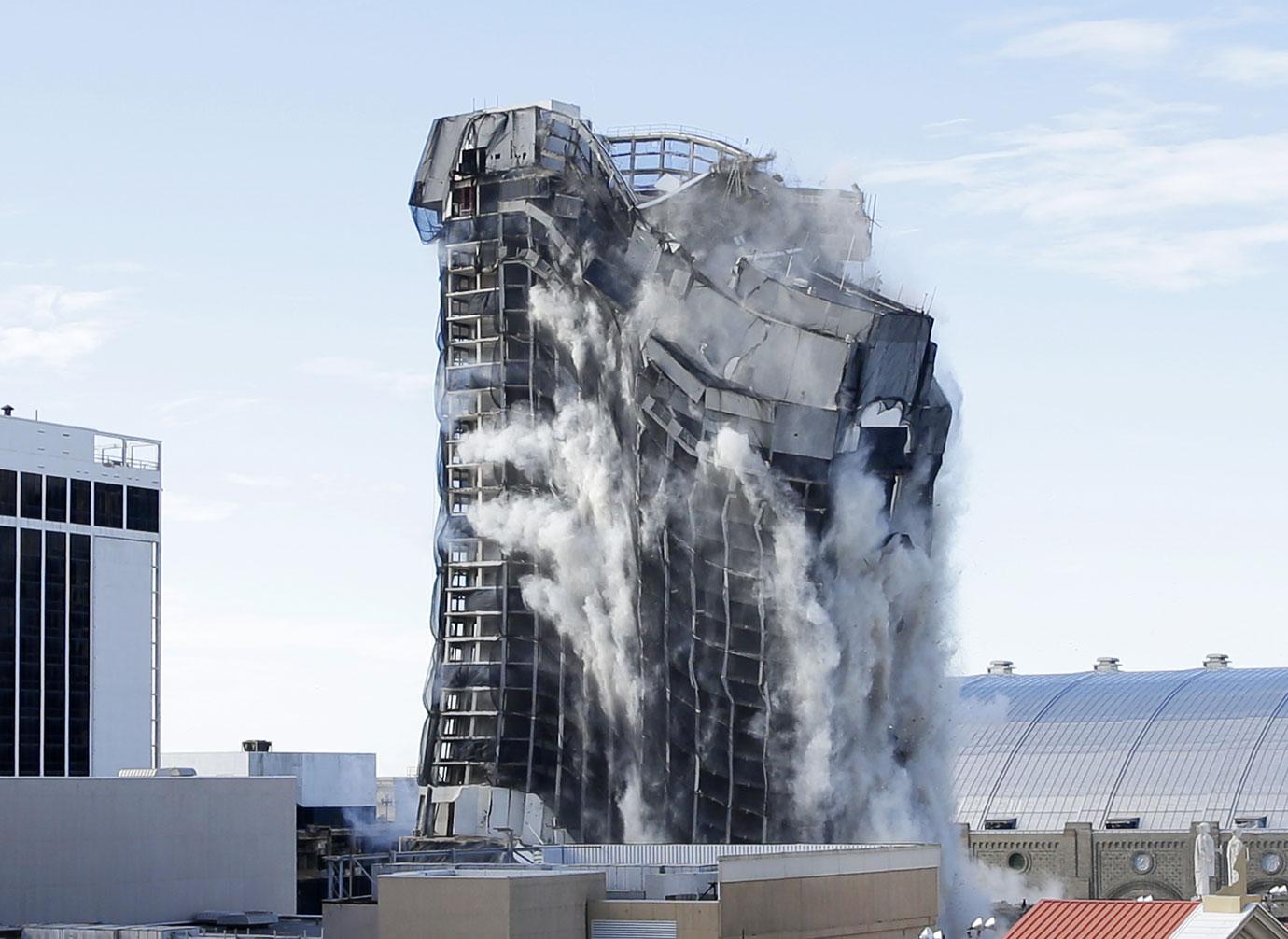 The former events manager, Bernie Dillon, said the boardwalk hotspot used to draw some of the biggest celebrities in the world during its heyday. "The way we put Trump Plaza and the city of Atlantic City on the map for the whole world was really incredible," NBC News reported. "Everyone from Hulk Hogan to Mick Jagger and Keith Richards, it was the whole gamut of personalities."
Dillon reminisced on a special day he had while working at the hotel. "One night before a [Mike] Tyson fight, I stopped dead in my tracks and looked about four rows in as the place was filling up, and there were two guys leaning in close and having a private conversation: Jack Nicholson and Warren Beatty."
"It was like that a lot: You had Madonna and Sean Penn walking in, Barbra Streisand and Don Johnson, Muhammad Ali would be there, Oprah sitting with Donald [Trump] ringside," Dillon recalled, adding: "it was a special time. I'm sorry to see it go."
Article continues below advertisement
Trump Plaza was the tenth casino to open in Atlantic City when it welcomed gamblers in May 1984, seven years after the legalization of gambling in 1977.
The former hotel and casino, the first one to bear the former president's name in the Jersey Shore town has sat vacant since it was closed in 2014, thirty years after it opened. Trump cut ties with the casino in 2009 after a series of bankruptcy filings, but his name continued to adorn the building.
According to NJ.com, Mayor Marty Small made it a goal of his administration in 2020 to tear down the building — which he called "an embarrassment," adding, it's "the biggest eyesore in town."
Now, city officials will begin talks with current owners Icahn Enterprises to see what the future holds for the exclusive beachfront property.