How Tall Is Barron Trump? Internet Goes Wild Over Former First Son's Height
Social media erupted when a new image of Melania Trump out with her teenage son Barron Trump surfaced, showing the 15-year-old towering over the former model.
Article continues below advertisement
Barron was photographed on Wednesday, July 7, exiting Trump Tower in Manhattan and standing considerably taller than the 51-year-old.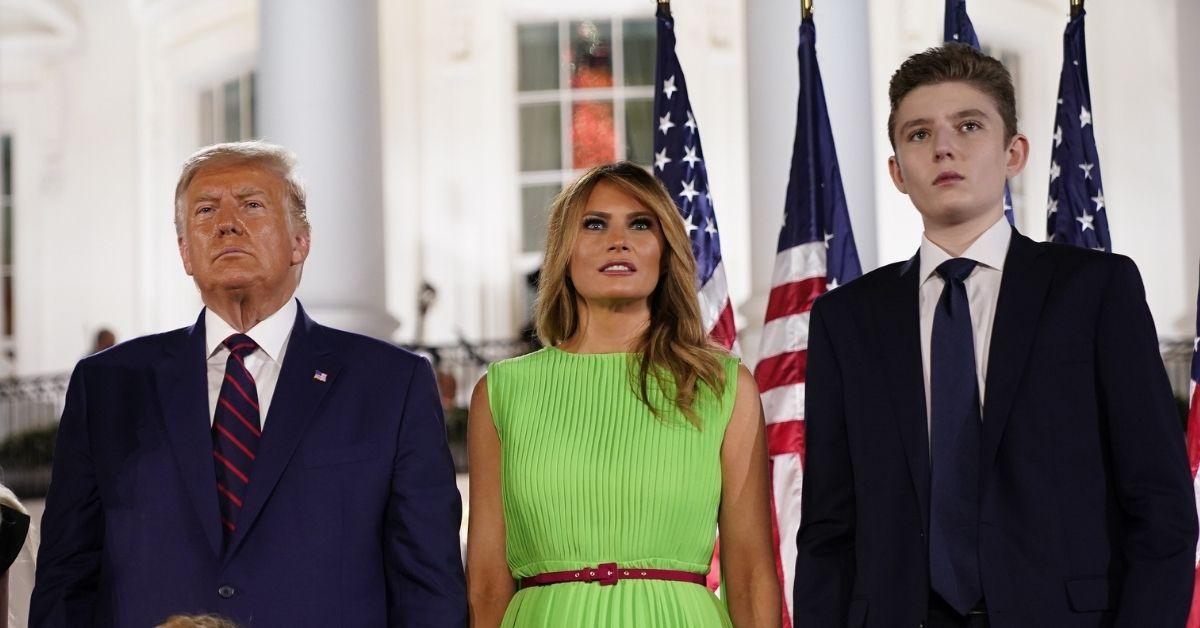 Last month, former President Donald Trump marveled at his son's height at a North Carolina GOP convention. "Barron is 6-foot-7, can you believe it?" the proud papa, 75, said. "And he's 15."
"Eric is short — he's only 6-foot-6," he joked of his 37-year-old son, who used to be the tallest Trump. Meanwhile, Melania stands at 5-foot-11 inches and the Celebrity Apprentice alum is said to be 6-foot-3.
Barron also towers over the rest of his siblings: Donald Jr. is reportedly 6-foot-1, Ivanka is 5-foot-11 and Tiffany is 5-foot-8.
Since leaving office, the former first family relocated to Trump's Mar-a-Lago resort in Florida. Since the resort closes in summer, Trump has reportedly been staying in Bedminster, NJ.
Scroll down to see the reactions to Barron's height.
NBA Future
Many users suggested Barron should consider a career in professional basketball, due to his tall stature.
Article continues below advertisement
Where does the time go?
"So apparently Barron Trump just lives ageless in my head because I somehow thought he was still 12," one user remarked.
Article continues below advertisement
Jealous
"why does barron trump get to be 6'7 but i don't," another lamented.
Article continues below advertisement
Off Limits
Article continues below advertisement
Relief
Some users feared that the teen was trending for a different reason.
Article continues below advertisement
Deja Vu
"I swear every month Barron Trump trends cause people remember hes tall," one user noted.