NEWS
Bella Hadid Dishes On Overcoming Anxiety, Vulnerability With Raw Instagram Post About Her Mental Health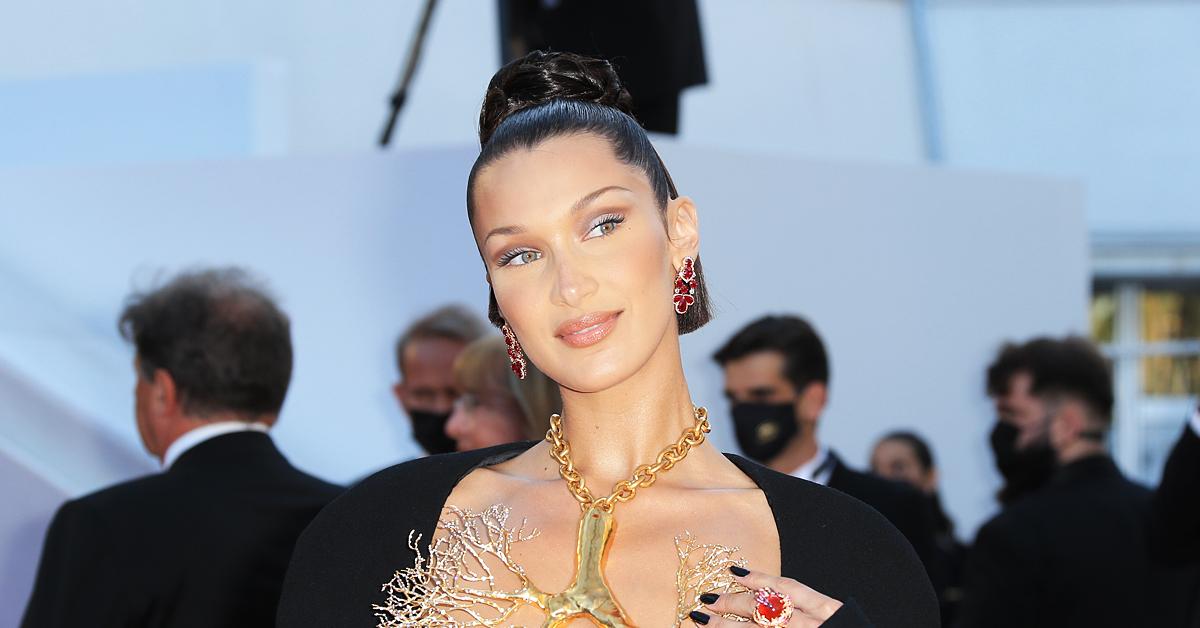 Article continues below advertisement
Bella Hadid is getting real about overcoming anxiety and why she decided to open up about her mental health battles on social media.
While talking to WSJ. Magazine, the supermodel addressed her November Instagram post, where she shared several photos of herself crying along with a screen recording of pal Willow Smith talking about her own insecurities and not feeling like she's "good enough."
Article continues below advertisement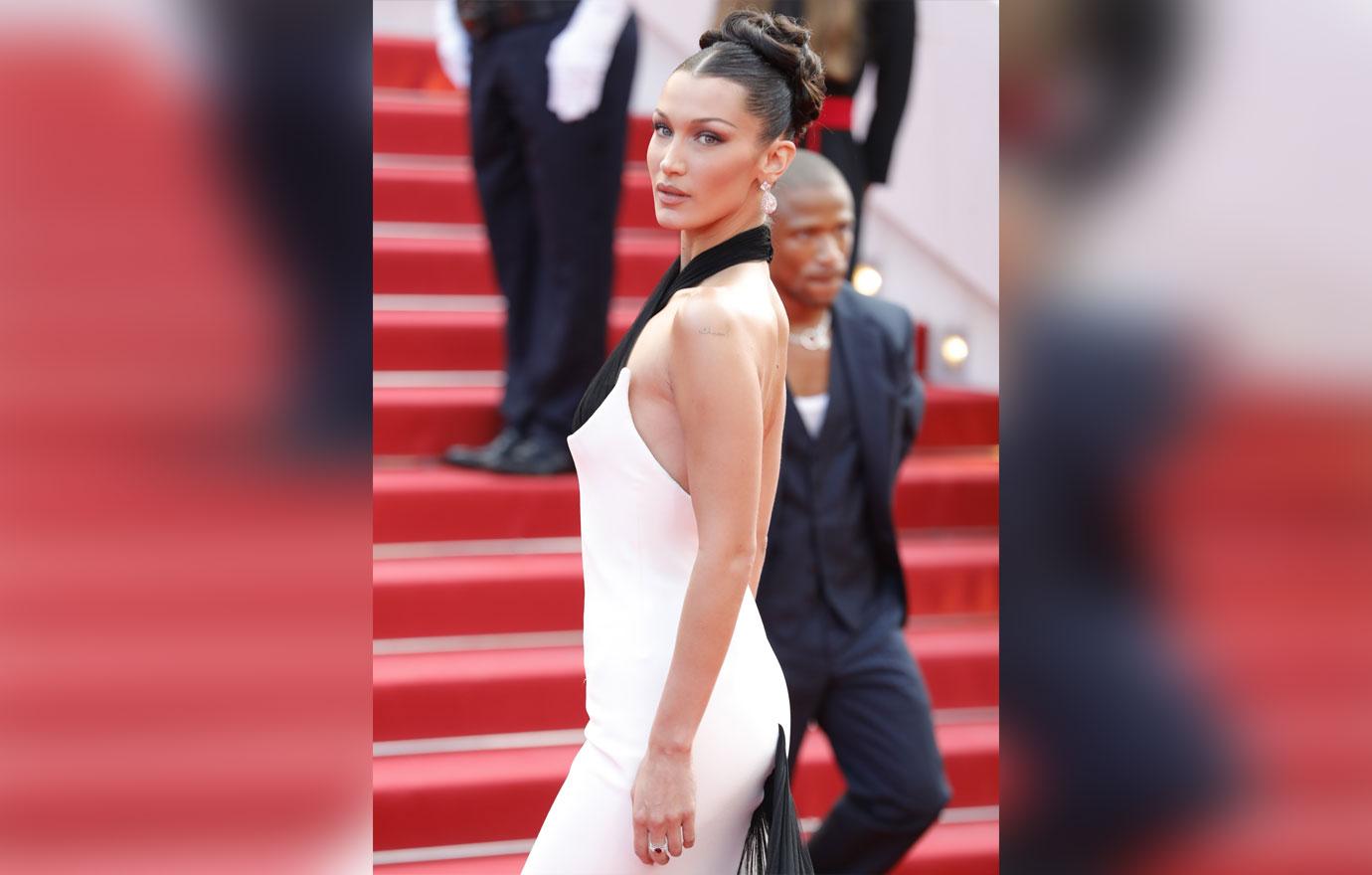 After praising Smith in her post for giving her the courage to be vulnerable, Hadid opened up about her own personal struggles and reassured fans they are not alone.
Article continues below advertisement
Reflecting on her decision to share those photos, she told WSJ: "I would have really depressive episodes and my mom or my doctor would ask how I was and instead of having to respond in text, I would just send them a photo."
Article continues below advertisement
"It was the easiest thing for me to do at the time because I was never able to explain how I was feeling. I would just be in excruciating and debilitating mental and physical pain, and I didn't know why," Hadid candidly continued. "That was over the past three years."
When Hadid decided to post the heartbreakingly raw photos, she did so, "to make sure that anybody that was feeling that way knew it was OK to feel that way," the brunette babe explained, before pointing out what people see on Instagram is not reality.
Article continues below advertisement
"Even though on Instagram things look so beautiful, at the end of the day, we are all cut from the same cloth. I felt like it was just good for me to be able to speak my truth and at some point I wasn't able to post nice pretty pictures anymore," the 25-year-old declared. "I was over it."
Article continues below advertisement
As for how she's doing now, Hadid admitted she has "good days" that could possibly be followed by "the complete opposite."
"Today is a good day. My brain fog is feeling better, I don't feel depressed. I don't have as much anxiety as I usually do," she shared with the publication.
Article continues below advertisement
Noting she sometimes gets "so overwhelmed" because she doesn't know if a good day will be followed by a bad one, Hadid explained of her past post: "But that post made me less lonely because I had a lot of people that have reached out saying, 'I feel that way too.'"
"Walking outside, being able to remember there are so many people going through things and have similar patterns to me, it makes me feel better," Hadid added, before concluding she doesn't mind if people don't want to see her vulnerable side.
Article continues below advertisement
"I don't know if that's not what people want on Instagram, and that's fine," she insisted. "I don't have to be on Instagram forever. I feel like real is the new real, and that's what's important to me."
Article continues below advertisement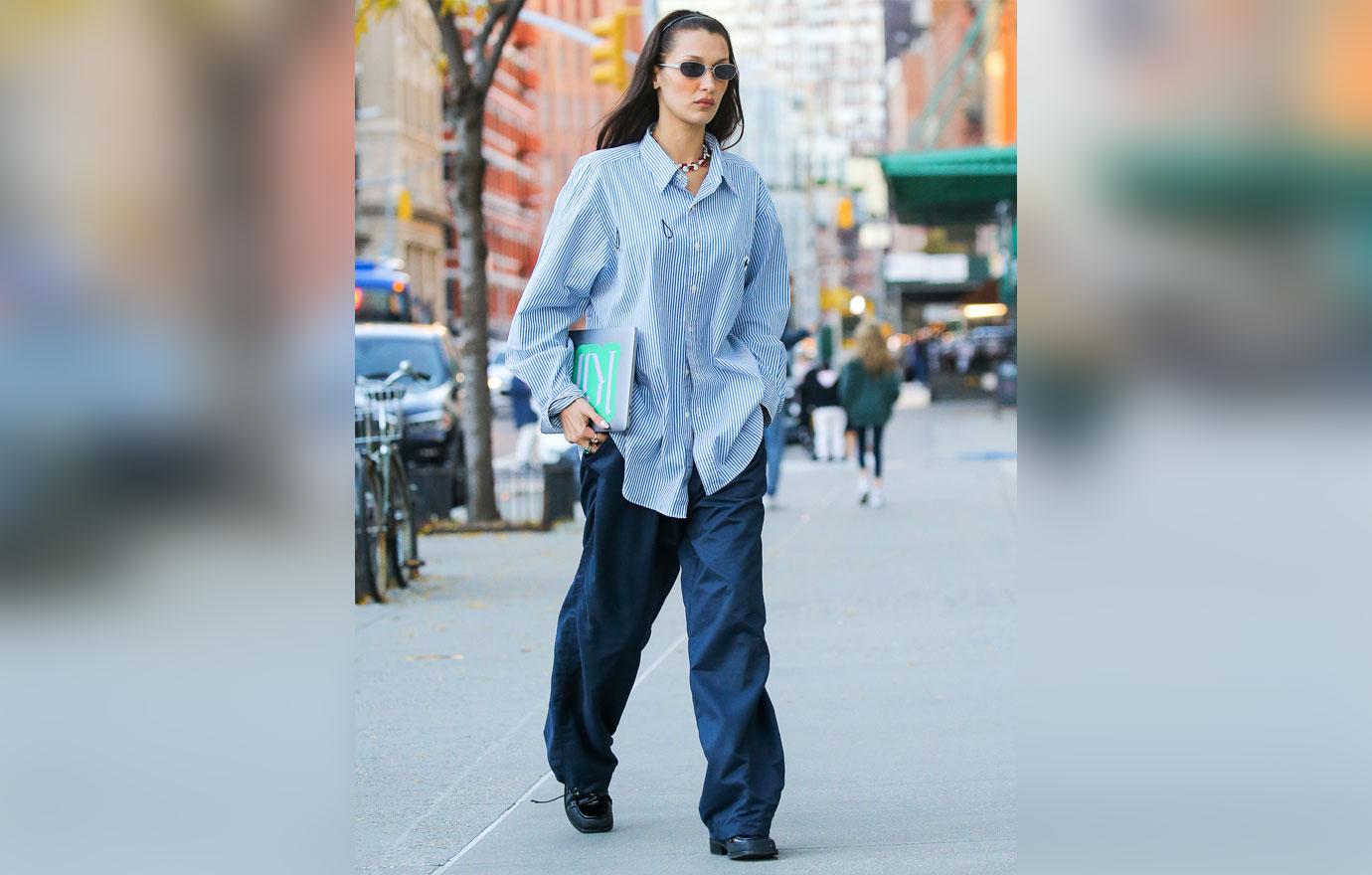 Hadid also explained she began putting herself first in order to help her deal with her anxiety. While she is constantly being watched, whether it be by her social media followers or paparazzi taking snaps of her every move, Hadid said she learned to dress and do things for herself that make her feel good.
"In the last year, it was really important for me to learn that even if people talk about my style or if they like it or if they don't, it doesn't matter, because it's my style," Hadid said. "When I leave the house in the morning, what I think about is: Does this make me happy? Do I feel good in this and do I feel comfortable?'"