PHOTOS
Ben Affleck & Jennifer Lopez Seen Gallivanting Around The Hamptons While Alex Rodriguez Hangs There That Same Weekend — Photos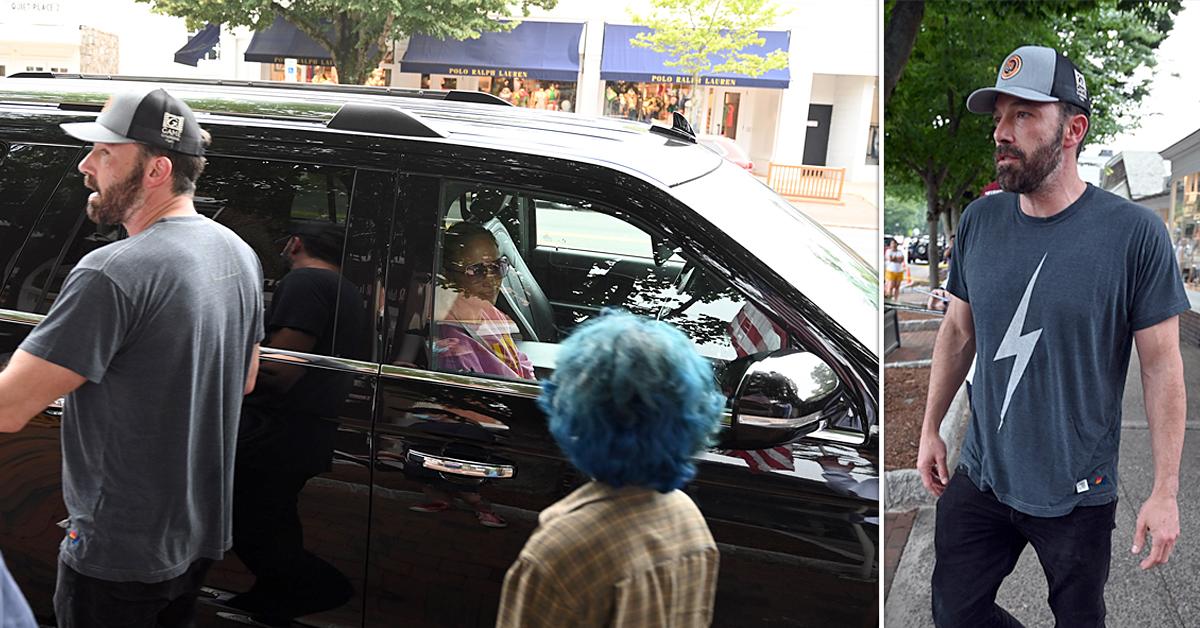 Ben Affleck and Jennifer Lopez are certainly riding high on their rekindled romance. Now that Bennifer 2.0 is in full effect, the happy couple is not afraid to flaunt their love affair — and were spotted out and about in the Hamptons on Tuesday, July 6.
Article continues below advertisement
Affleck and Lopez, who have gotten hot and heavy in recent months ever since the Latin superstar left ex-fiancé Alex Rodriguez, were seen outside of BookHampton in East Hampton, N.Y. It appears Lopez's daughter Emme — who the former Fly Girl shares with ex Marc Anthony, along with the 13-year-old's twin Max— went on a little shopping spree... perhaps even picking up their summer reading materials.
J.Lo was snapped waiting inside their black SUV while Affleck, 48, was exiting the book store.
Article continues below advertisement
Meanwhile, it's also been reported that A-Rod — who was evidently bummed out following his split with the Hustlers actress — was reportedly partying it up in that same area for the Fourth of July weekend. Page Six reported that Rodriguez, 45, was surrounded by a "bevy of beauties" and hanging out with Jay-Z at a recent rager.
Article continues below advertisement
It's unclear, however, if the exes crossed paths while hanging out in the same hood — or if the former New York Yankees slugger is spending his time nearby in the hopes of meeting up with his onetime fiancée.
What we do know is that Bennifer is no longer hiding their newfound happiness.
Article continues below advertisement
Check out snaps from their recent outing below.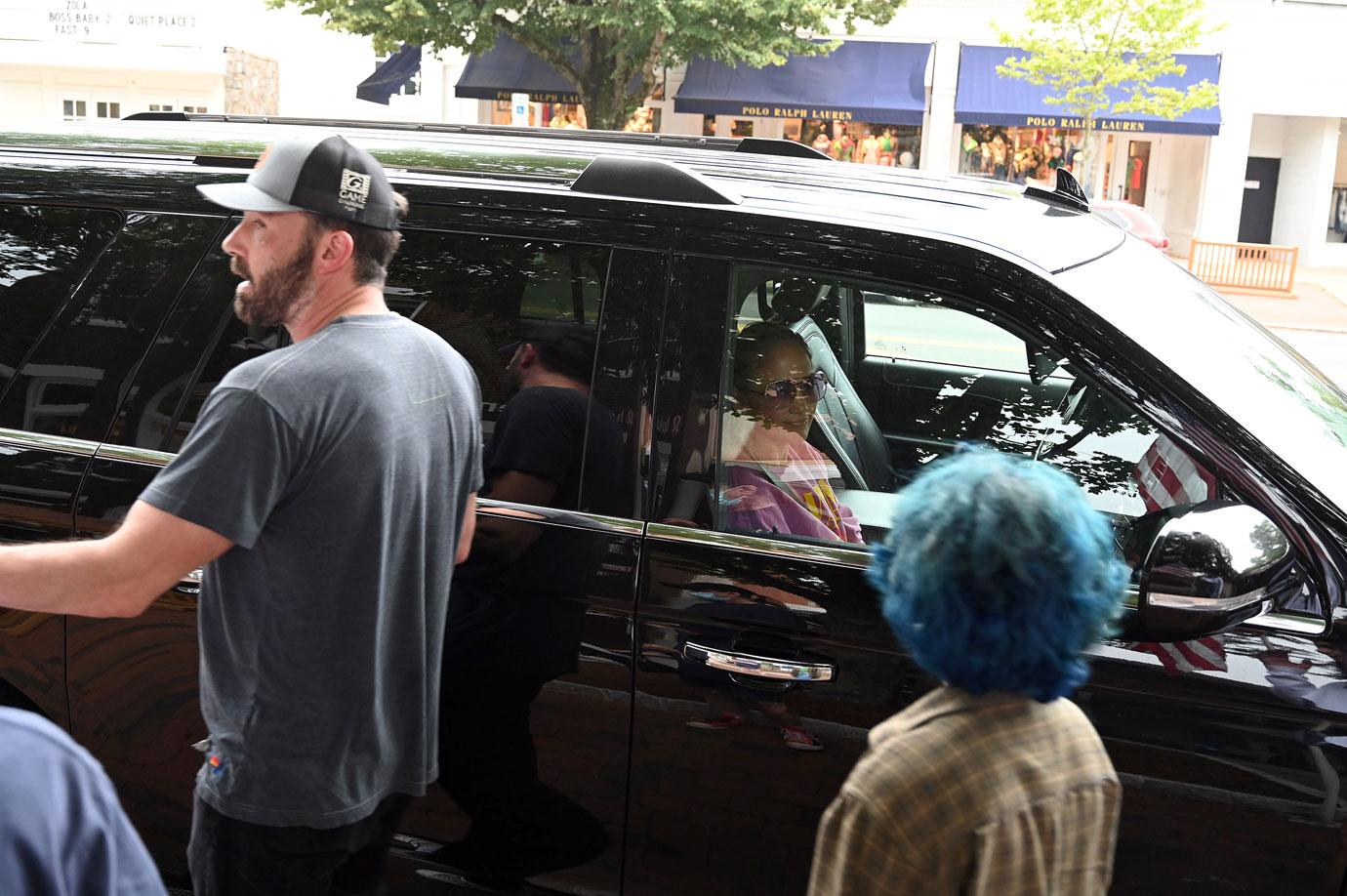 Lopez was seen patiently waiting in the car while her man appeared to handle things outside. It's no surprise that J.Lo and Affleck are Hollywood's most talked-about twosome — in fact, the media attention in the early 2000s seemed to be the reason they split in the first place.
Article continues below advertisement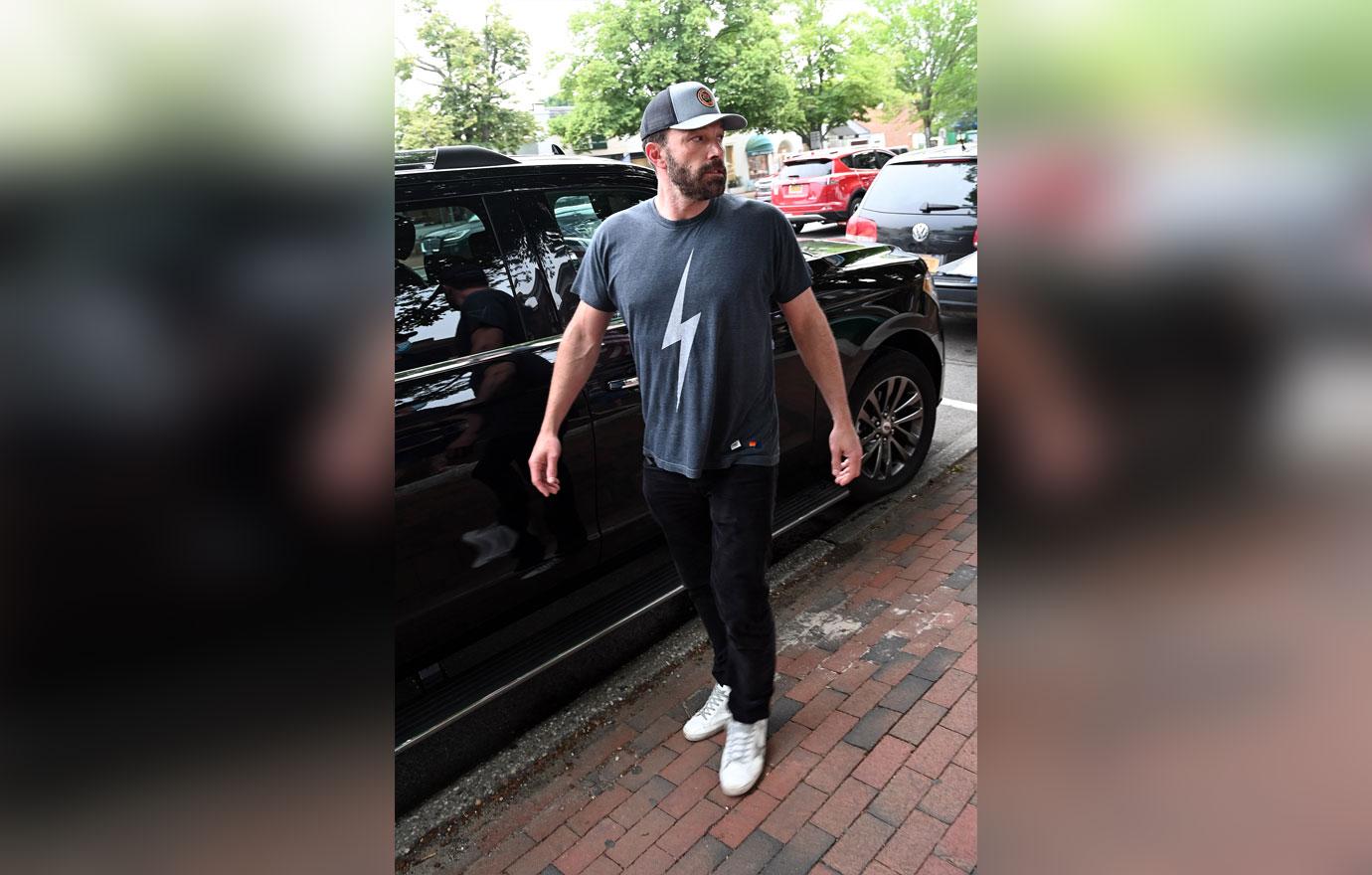 The casually-dressed actor donned a lightning bolt tee and a baseball cap for the outing.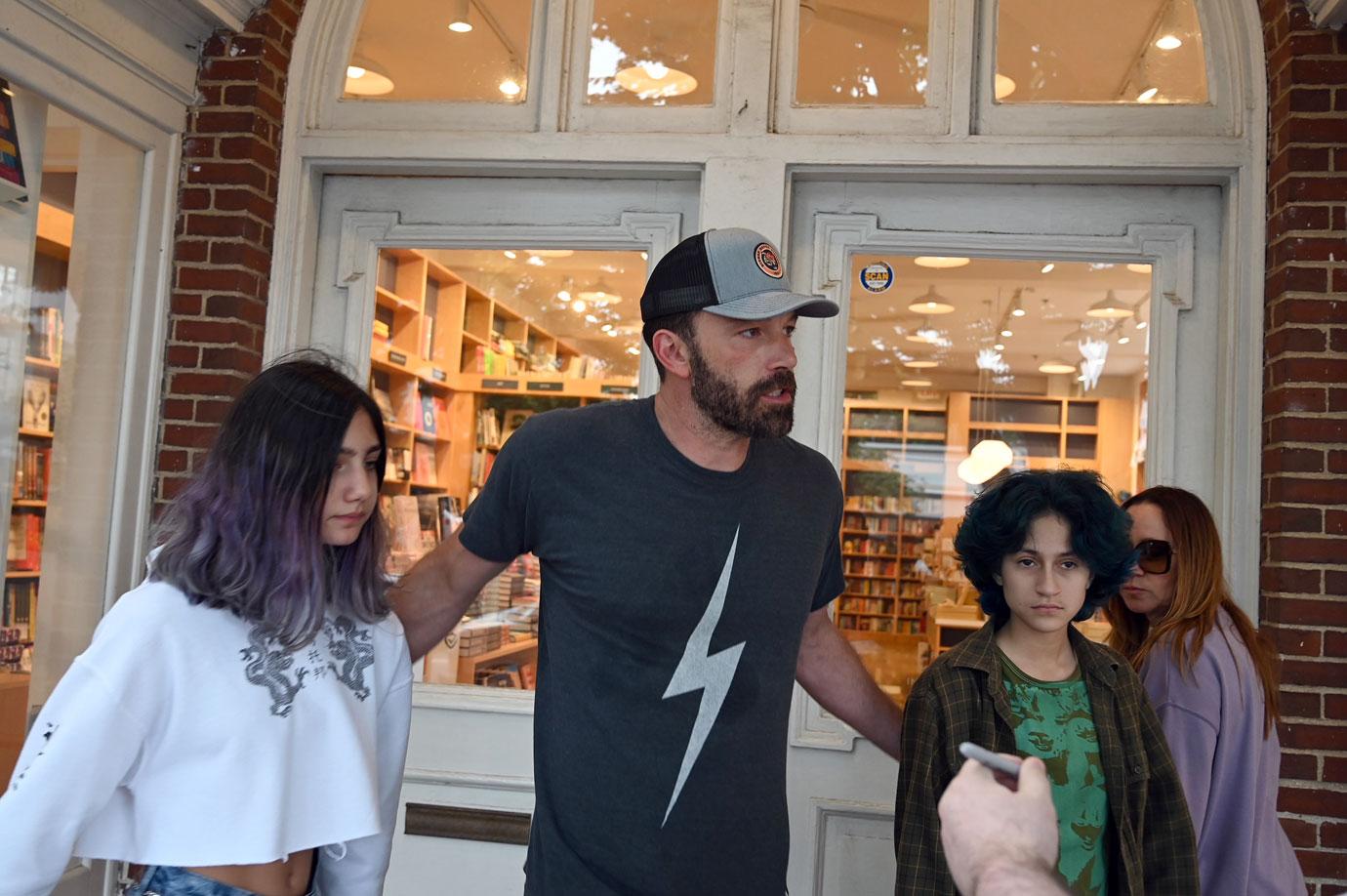 It seemed as though onlookers were asking for autographs, but Affleck was too busy whisking Emme and a pal away to be bothered.
Article continues below advertisement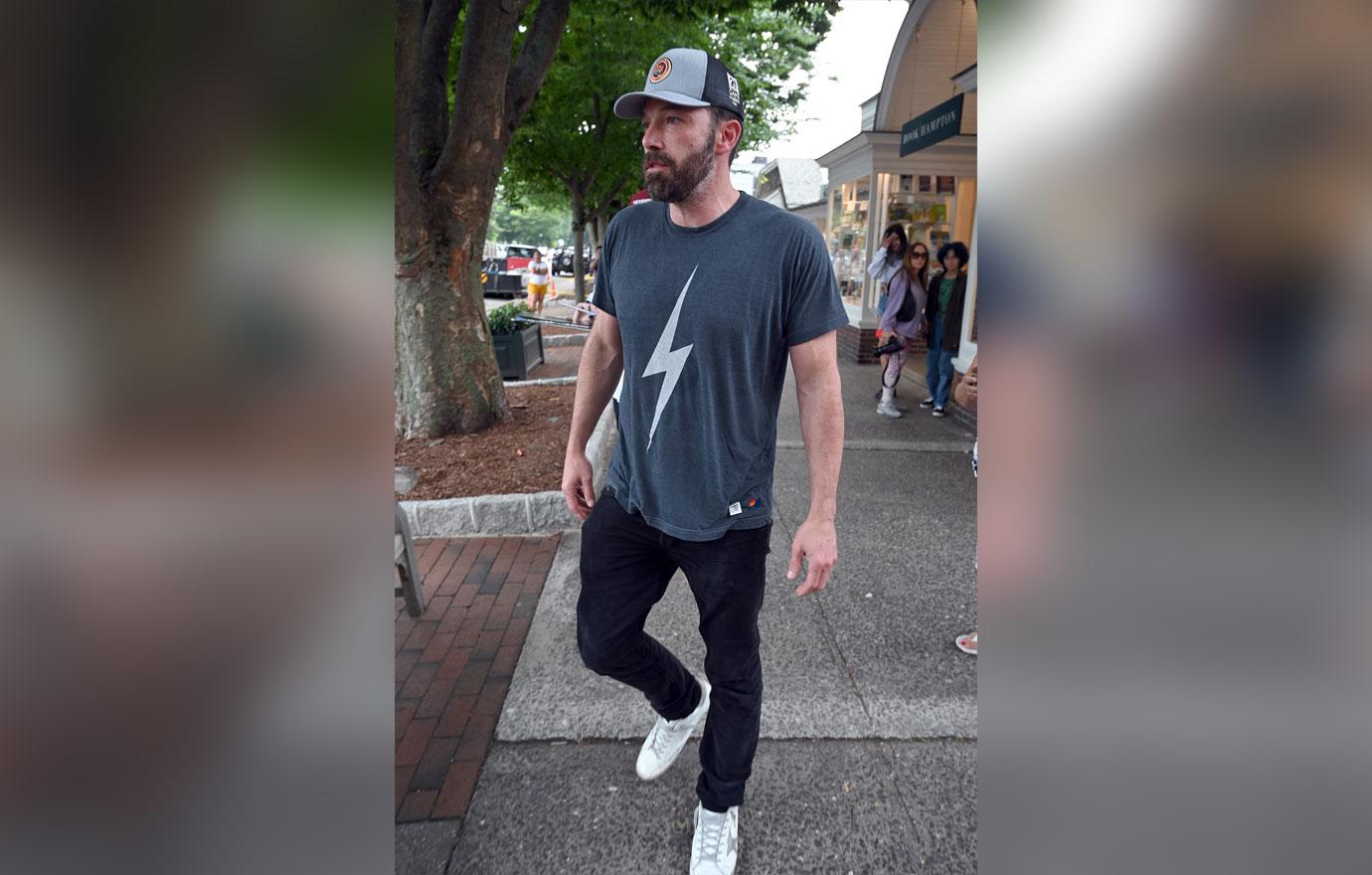 Affleck has seemed to slim down in recent days. After all, when you're dating a flawless 51-year-old who keeps her fitness priorities in check, it's not shocking that her beau would get back into the best shape of his life.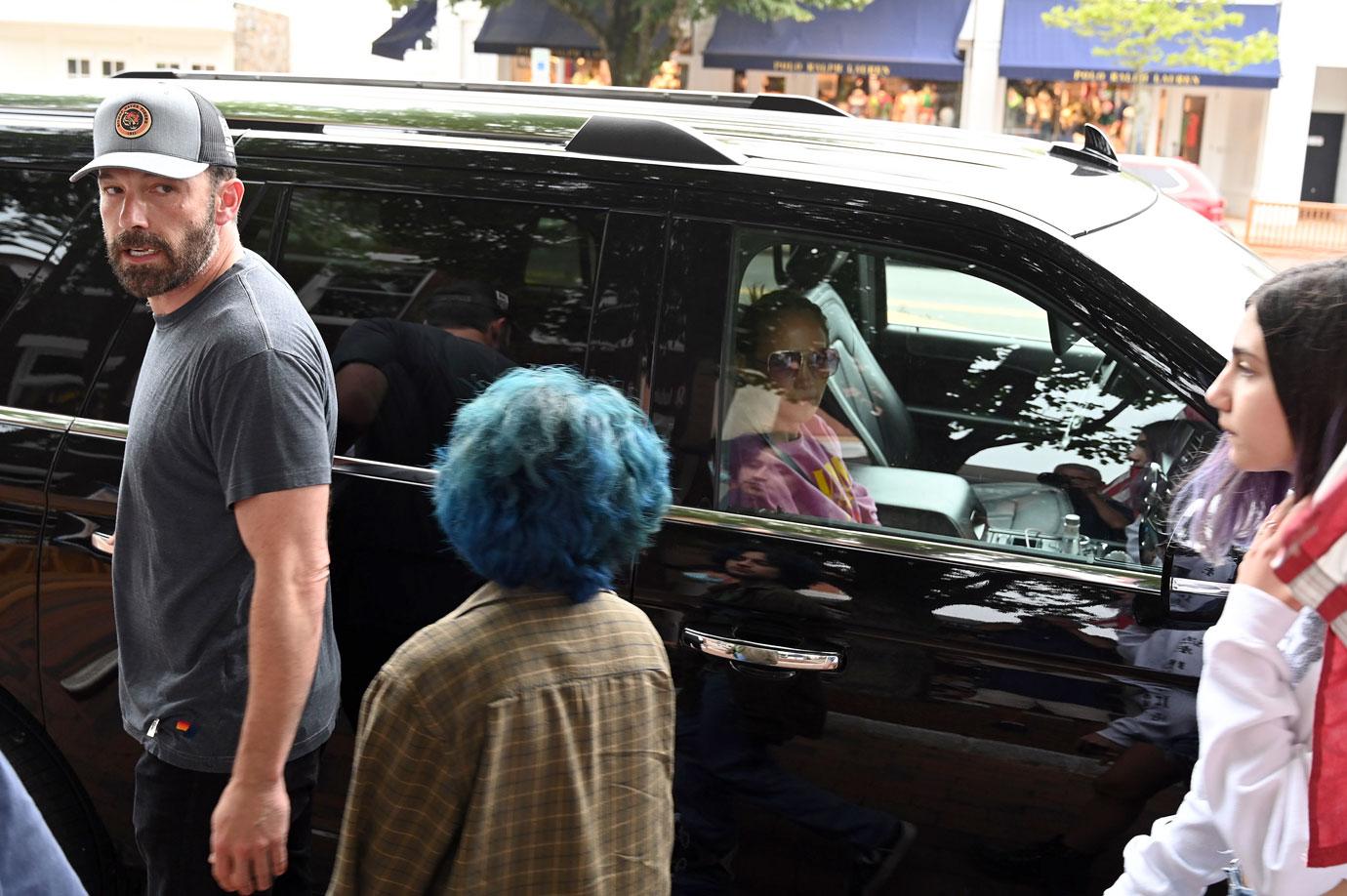 And they're off! Affleck was caught hopping back into the car to continue their romantic getaway elsewhere...away from the cameras.