EXCLUSIVE
Bert Kreischer Jokes One Of His Biggest Challenges Of Filming 'Go-Big Show' 'Was Trying To Smoke Weed' With Snoop Dogg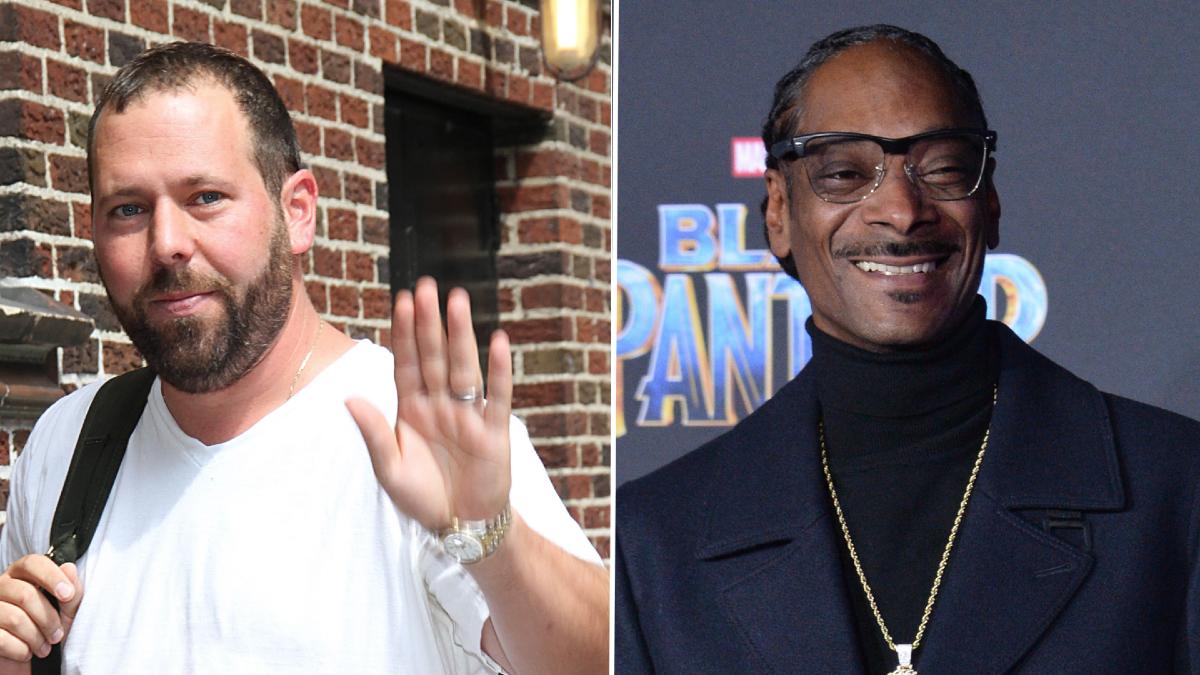 Article continues below advertisement
OK!: Tell us about Go-Big Show.
BK: Fans can expect to see stunts I've never seen before. I wouldn't go as far as to say oddities, although I think we definitely cover that, but I'd say expect the unimaginable and work it up from there.
How was working with judges Snoop Dogg, Rosario Dawson, Jennifer Nettles and Cody Rhodes?
Family, that's the one word that comes to mind when I think of those guys. We were [filming] in a bubble in Macon, Ga., for just under a month, away from not just our families, but the entire world. There was a closeness that formed that I miss — a lot of positivity, a lot of affirmation and a lot of bonding in a time where America was getting torn apart. I miss them. I laughed a lot every day of the week with these people.
Article continues below advertisement
What were the challenges — and perks, if any — of filming during the pandemic?
One of the definite challenges was trying to smoke weed with Snoop. In a pandemic, you can't share a joint, and his joints are too powerful to smoke by yourself. That's probably the biggest challenge that comes to mind. That, and getting tested for Covid every other day, which I got really good at doing by myself.
You've done some drive-in shows this year. Can we expect another stand-up special?
Yeah, I have a new hour that I'm touring with and will probably record a new special sometime in the fall or beginning of 2022.
Any other exciting projects coming up?
Lots of big stuff in the future I don't want to jinx and talk about, but suffice to say, [I'm] hoping this country opens up and we can get back to touring and making movies and TV shows again. Also, I'm developing a vaccine for the coronavirus, but like I said, I don't want to jinx it.