EXCLUSIVE
Despite Foo Fighters Major Success, Frontman Dave Grohl Says Kids 'Look At Me Like I'm A F**king Janitor'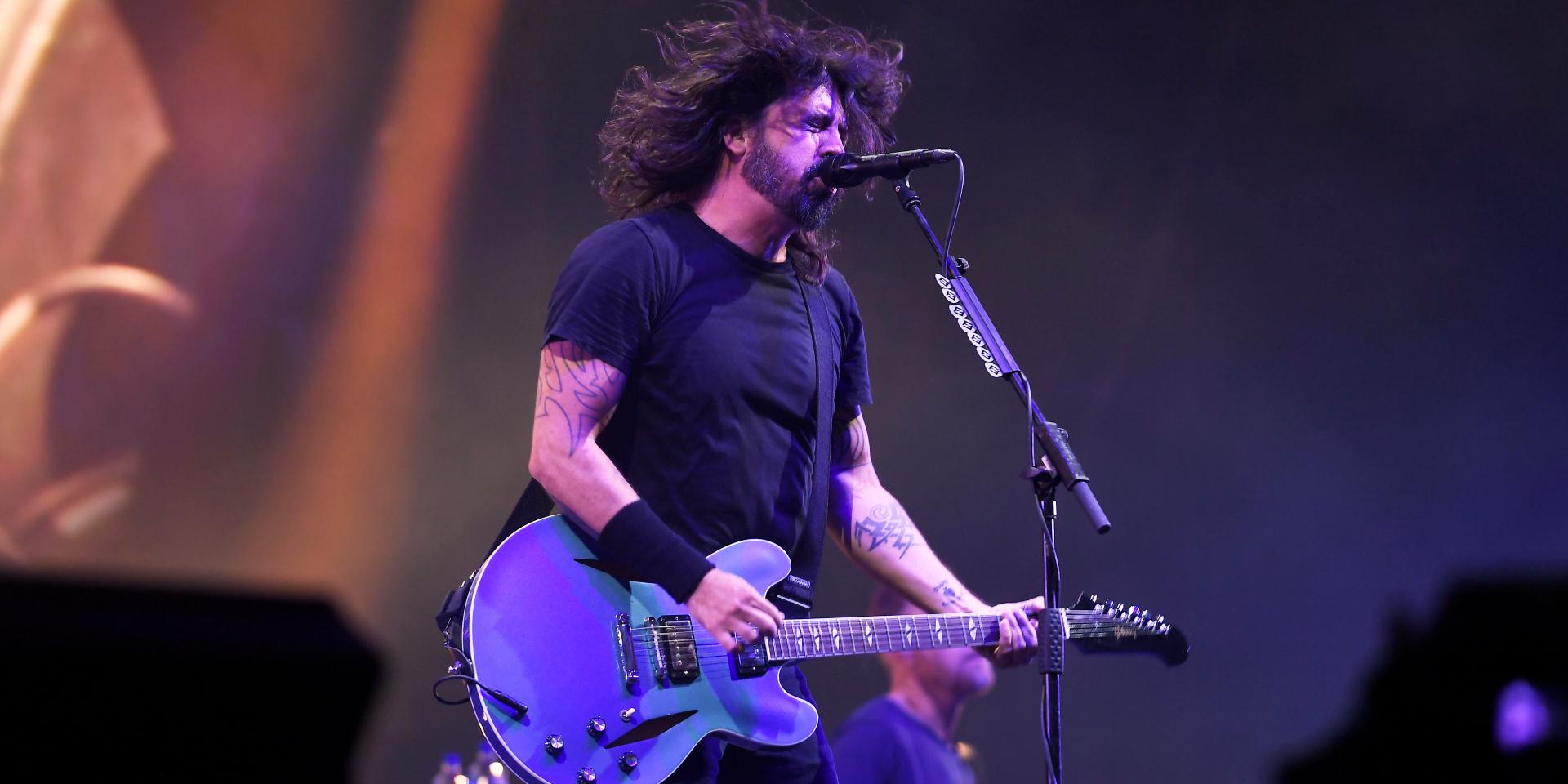 Time flies! It's hard to believe it's been 25 years since the Foo Fighters released their self-titled debut album in the summer of 1995. Now, in honor of the milestone anniversary, the legendary rockers are dropping a new record, Medicine at Midnight, on February 5 — a year later than planned due to the pandemic.
Article continues below advertisement
It must be weird to be celebrating your 25th anniversary right now.
DG: Yeah. We started planning for 2020 more than a year-and-a-half ago. We knew we were going to start making a record and tour, and then in March, everything just stopped. But in a way, it was good for us because we hadn't stopped working in 10 years. This is really the first time we've settled down and come back home for a long time. We had to figure out how to do it, and we decided the most important thing is that people get to hear the music. All those other fun plans can wait.
Article continues below advertisement
TOMMY LEE 'COULDN'T PASS UP' THE OPPORTUNITY TO TOUR WITH MÖTLEY CRÜE AGAIN IN 2021
Medicine at Midnight is the most danceable album you've made.
I realized we've done the acoustic thing and the noisy thing, but we've never really made the party record. I thought, OK, well, instead of just retiring into the sunset with a nice sleepy acoustic album, I was like, "F**k that! Let's make something people will really bounce around to."
It also has political undertones.
When we got back together and started rehearsing the songs, we kind of fell in love with them again. I mean, the lyrics were written in October and November of 2019, long before the pandemic or any of the current political climate. But they still apply today, maybe more so.
Article continues below advertisement
You've also been busy making documentaries.
I finally finished making What Drives Us, about bands touring in vans. I interviewed musicians from Metallica, Guns N' Roses... everybody started in the same place. The movie ended up being about the inspiration and why people throw their lives away and jump in a s**tty old van to go share their music with the world.
Article continues below advertisement
Speaking of which, what's the plan until you can hit the road again?
We recently did a show at the Troubadour in L.A. with no one there, just our road crew. I remember thinking, "Wow, this is going to feel kind of empty and hollow and strange," but it felt so good just to be with the band and a microphone and perform with our instruments again. We're going to start getting out there soon in ways that other people might not be doing, but the stadiums and arenas, not yet.
OK! Q&A: GEORGE CLOONEY REVEALS WHO HE'S 'STARSTRUCK' BY & THE ROLE THAT GOT AWAY
What about performing with your daughters [Violet, 14, Harper, 11, and Ophelia, 6]?
Listen, I have one kid that wants to be a musician and two that look at me like I'm a f**king janitor, you know? They're just like, "Oh, that's dad's job, whatever." So maybe one day.