NEWS
Betty White's 99th Birthday: 'Golden Girls' Star Celebrates By Partying With Two Ducks Ahead Of Her TV Return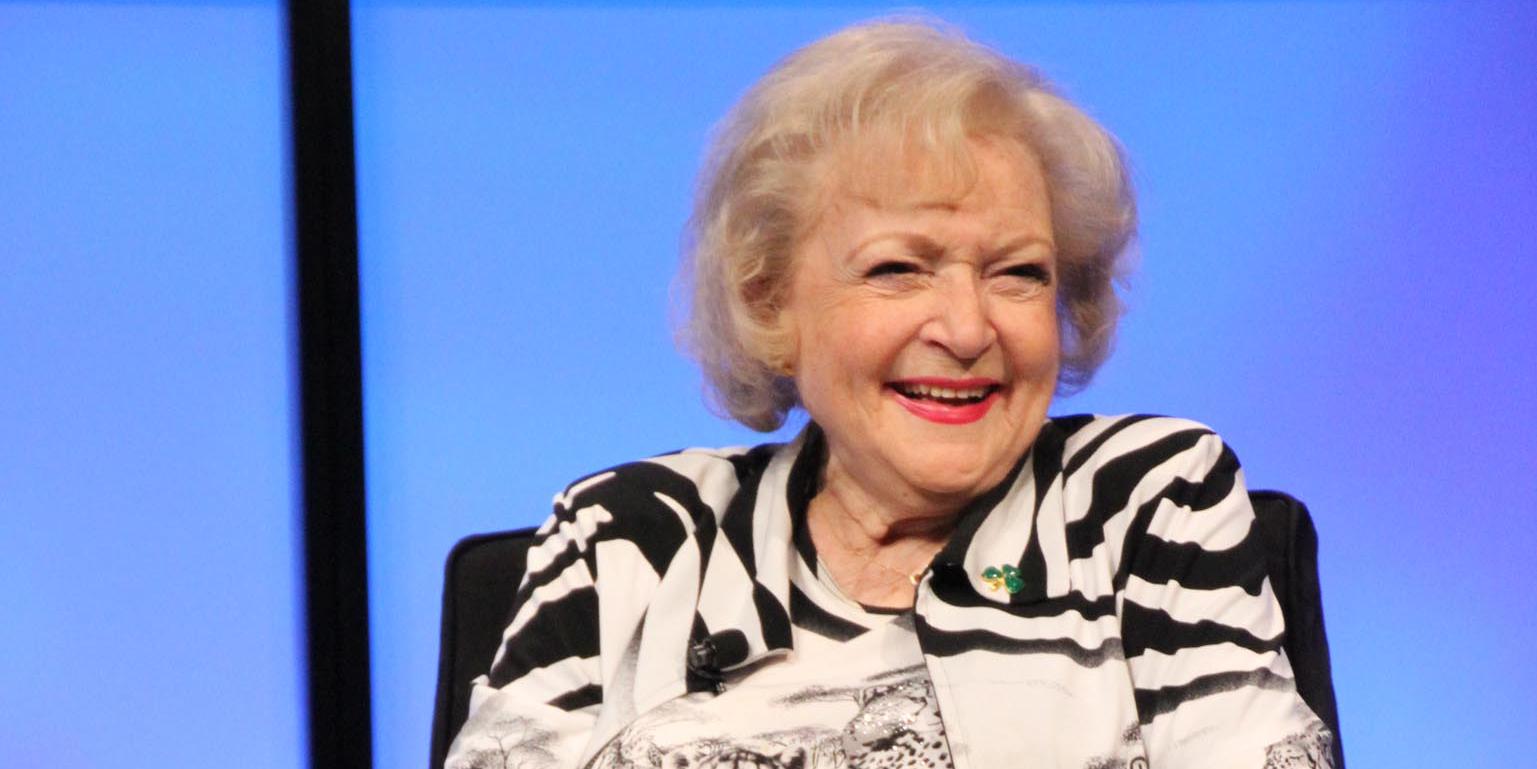 How old is Betty White? The Golden Girls star turns 99 this weekend, and she has some pretty big plans for her birthday. They involved partying with two of her closest friends, skipping her morning run and getting ready for the public to see her hit show The Pet Set, which will be released next month.
Article continues below advertisement
"You probably didn't ask, but I'll tell you anyway," joked White while speaking to Entertainment Tonight ahead of her big day. "What am I doing for my birthday? Running a mile each morning has been curtailed by COVID, so I am working on getting The Pet Set rereleased, and feeding the two ducks who come to visit me every day."
Article continues below advertisement
The Pet Set premiered 50 years ago and will be released next month for all to see what White has called her favorite show. The 31 episodes feature a host of animals and very famous faces, from Carol Burnett and Doris Day to Mary Tyler Moore and James Stewart.
White also said she is feeling good and taking care of herself in quarantine by limiting the number of guests she has to her home. This is why those two ducks have become such close friends. Their hearts are true, they're her pals, and her confidantes.
Article continues below advertisement
The relationship between humans and their pets was also at the center of The Pet Set, which White produced with her late husband Allen Ludden. A new celebrity would stop by with their pet each week, and come February 25 this syndicated series will be available for both lifelong fans and first-time viewers to watch.