NEWS
'Big Brother U.K.' Star Nikki Grahame Dead At 38 Amid Anorexia Battle — See The Reactions
Big Brother U.K. star Nikki Grahame has passed away at age 38 amid a struggle with an eating disorder. 
Article continues below advertisement
"Nikki Grahame was a much loved housemate and a huge part of the Big Brother family. We are shocked and saddened by this awful news and our thoughts are with her family," a statement posted on Saturday, April 10, confirmed.
Grahame had been suffering from anorexia nervosa for most of her life but relapsed amid the coronavirus pandemic; a GoFundMe had been set up by friends to help her receive treatment in a clinic. "It is with great sadness, we have to let you know that our dear friend Nikki passed away in the early hours of Friday 9th April," an update on the GoFundMe read.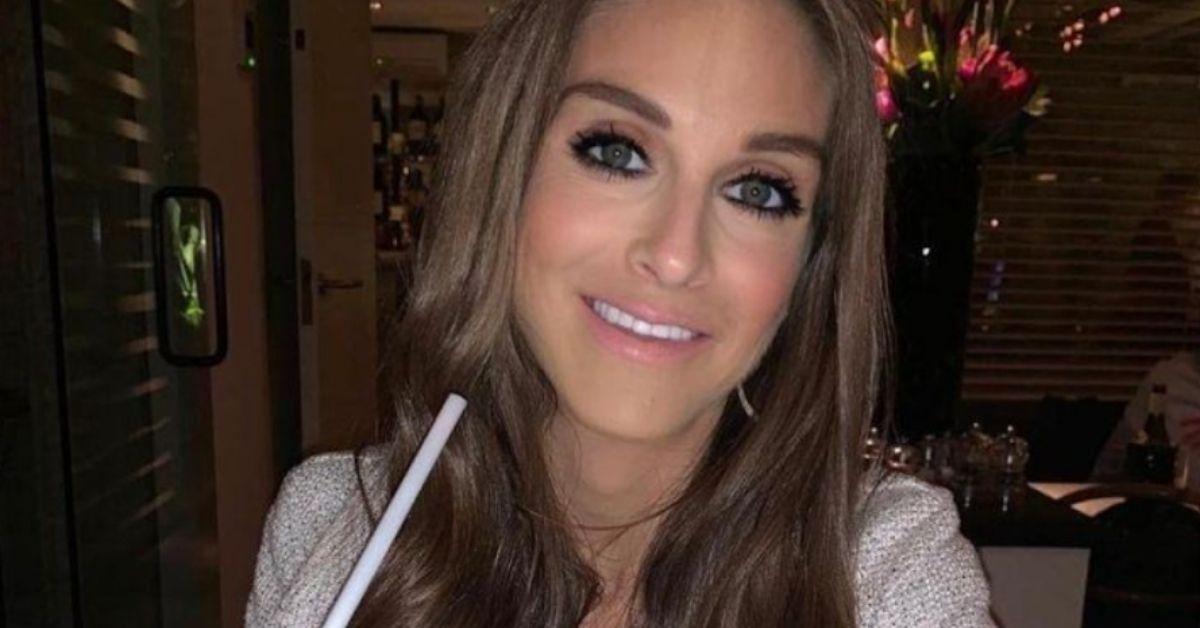 "It breaks our hearts to know that someone who is so precious was taken from us at such a young age. Nikki not only touched the lives of millions of people, but also her friends and family who will miss her immensely. We would like to request privacy at this difficult time, while Nikki's friends and family process the sad news... Rest In Peace, Nikki. We love you & not a day will go by without missing your smile."
The page raised $94,539.30 (£68,964), and funds raised will now go towards a charity to support those suffering from anorexia, but the friends said they have not selected one yet.
"This last year has just about floored her. From the first lockdown, it was hellish. She struggled because she couldn't go to the gym. Then in December she fell down and cracked her pelvis in two places and broke her wrist. I stayed with her for three or four weeks because she couldn't do anything... I think last year really put the cap on it, with COVID," her mother, Sue Grahame, told The Telegraph in March. 
Grahame rose to fame on the seventh season of Big Brother in 2006, when she came in fifth place, before she returned on Ultimate Big Brother in 2010 and was the runner-up. She returned as a guest housemate for season 16 and was even in Big Brother Canada. Her bright personality and witty remarks make her a beloved reality figure and landed her own reality show, Princess Nikki.
Grahame was also candid about her struggle with anorexia and penned two books on her eating disorder in Dying to Be Thin and Fragile. 
Scroll down to see the reactions to Grahame's passing:
Big Brother U.K.
Big Brother U.K. said Grahame was a "much loved housemate and a huge part of the Big Brother family."
Article continues below advertisement
Jameela Jamil
Jameela Jamil said it was "horrifying" to hear about Grahame's passing, as "eating disorders are the highest cause of death in any mental illness."
Article continues below advertisement
Pete Bennett
Big Brother alum and Grahame's ex-boyfriend Pete Bennett posted an emotional video in response to the sad news. "I thought to myself, yeah, we can save her. But it's OK. she's in a good place. She's not suffering anymore," he said.
Article continues below advertisement
Michelle Heaton
Singer Michelle Heaton regretted not visiting Grahame in her final days. "Nikki, I have so many memories, most I can't not repeat," she recalled.
Article continues below advertisement
Brittnee Blair
Model Brittnee Blair remembered Grahame as a "bright light."
Article continues below advertisement
Jedward
Former X-Factor U.K. contestants and Big Brother housemates John and Edward Grimes said their "heart goes out to your family and friends."