NEWS
CDC, FDA Recommend Halting Use Of Johnson & Johnson COVID-19 Vaccine Over Blood Clot Concerns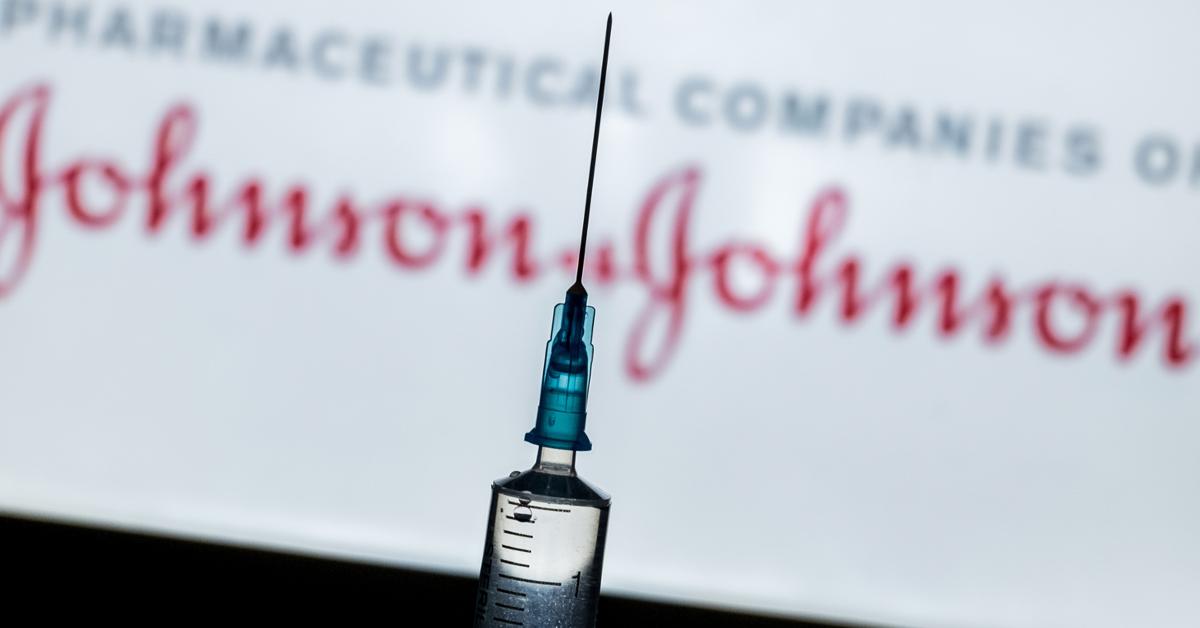 As of April 12, the U.S. Centers for Disease Control and Prevention and the Federal Drug Administration are advising the halt of the Johnson & Johnson COVID-19 vaccine. This is in part due to the rare and severe type of blood clots found in certain individuals after receiving the vaccine, the U.S. FDA said in a statement on their official Twitter.
Article continues below advertisement
Article continues below advertisement
Both the CDC and FDA are "reviewing data" involving six reported U.S. cases that rare and severe blood clots were found after the dosage. The treatment of this kind of blood clot is different from normally administered treatment.
As of right now, over 6.8 million doses of the J&J vaccine have been administered in the U.S.
Article continues below advertisement
The CDC will be conducting a meeting with the Advisory Committee on Immunization (AIC) on Wednesday, April 14. All three committees will be analyzing and reviewing the six cases, but until then, they are recommending a pause on immunization of the J&J vaccine. Two other approved vaccines, Moderna and Pfizer, are available for willing participants to take if they meet the qualifications to receive the vaccine.
Article continues below advertisement
Dr. Anne Schuchat, principal deputy director of the CDC, and Dr. Peter Marks, director of the FDA's Center for Biologics Evaluation and Research, said in a joint statement that "all six cases occurred among women between the ages of 18 and 48, and symptoms occurred 13 days after vaccination."
Johnson & Johnson addressed in a statement that safety is their top priority and they are "aware" of the rare blood clots in regards to their vaccine. "The safety and well-being of the people who use our products is our number one priority," the statement read. "We are aware of an extremely rare disorder involving people with blood clots in combination with low platelets in a small number of individuals who have received our COVID-19 vaccine."
Article continues below advertisement
They have proactively stopped the production of their vaccine overseas. "In addition, we have been reviewing these cases with European health authorities," the statement continued. "We have made the decision to proactively delay the rollout of our vaccine in Europe."
Article continues below advertisement
If you or someone you know has gotten the shot, experts are saying not to worry. Dr. Carlos del Rio, executive associate dean of the Emory University School of Medicine at Grady Health System, told CNN, "It's a very rare event. You're talking about 1 per million, and when you give millions of doses of vaccines, you will see events like this that you couldn't see in the clinical trial just because you didn't have millions of people enrolled."
Del Rio continued by applauding the U.S. efforts in ensuring the safety of the public. "I want to congratulate the CDC and the FDA for very quickly jumping on it, halting the vaccinations until we know more, and really trying to understand what's going on," del Rio said. "I think vaccine safety has always been a priority — and I think this is exactly the right move until we understand what's going on and what's the way forward."