Did Actor Robert Blake Actually Murder Wife Bonnie Lee Bakley? Watch New REELZ Doc Reopen The Mysterious Case
On May 4, 2001, Hollywood was rocked by the news that Bonnie Lee Bakley, the newlywed wife of actor Robert Blake, was shot to death outside a neighborhood Italian restaurant in the suburbs of Los Angeles.
The details surrounding her sudden death are still murky, but the incident will be reexamined in Murder in the Family: Robert Blake, hosted by Geraldo Rivera, airing Saturday, January 23, on REELZ.
Article continues below advertisement
When she eventually found her way to Blake, he was already a household name in showbiz thanks to his role in the '70s detective TV show Baretta.
Article continues below advertisement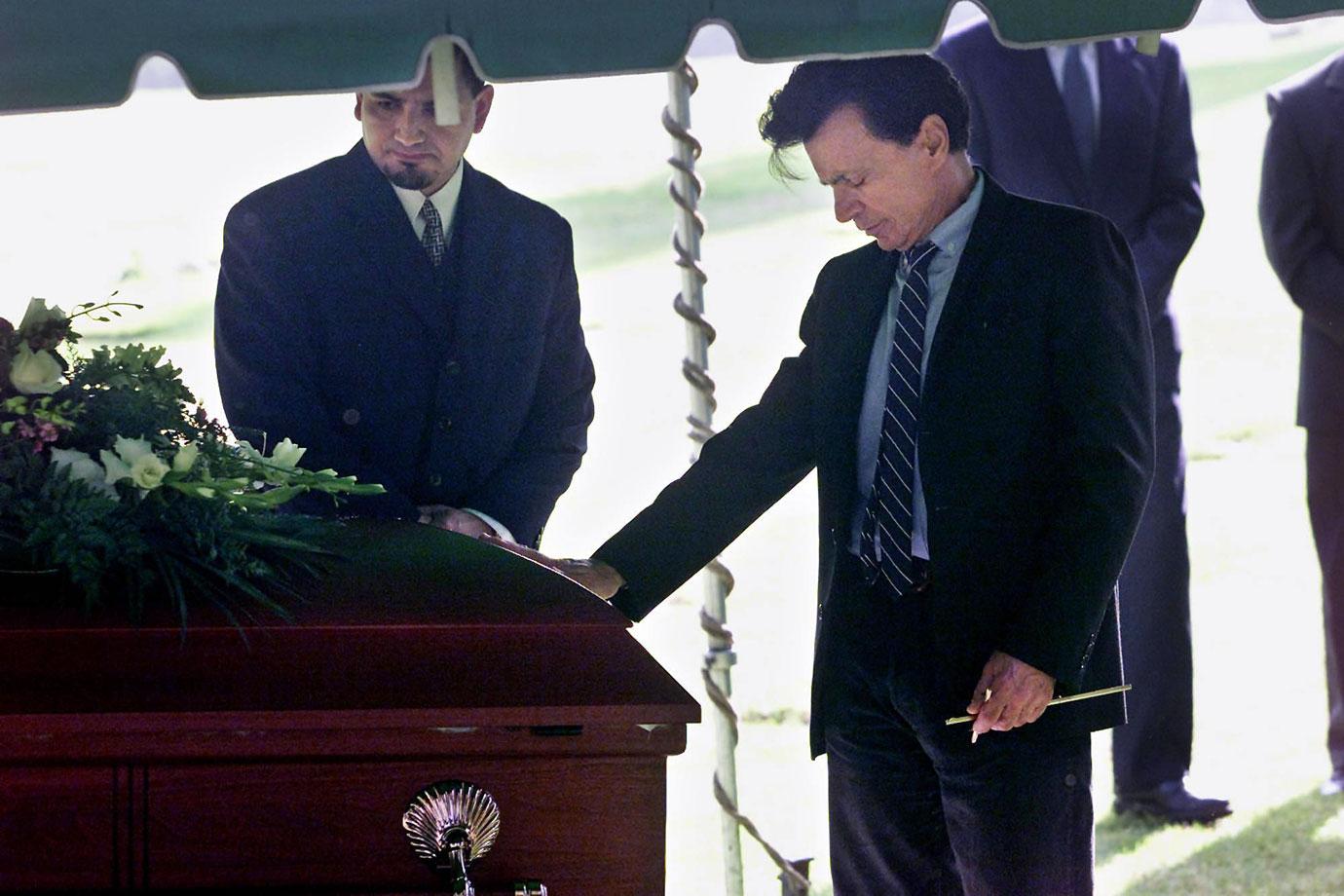 Bakley was killed less than a year into her and Blake's marriage. Her body was found in Blake's car, and at that point, many believed Blake was responsible for the death of his wife — but the case wasn't so cut and clear.
Plenty of other men could have had a motive. After all, REELZ explains she was "a serial grifter with a long rap sheet who left a wake of jilted lovers" — including Marlon Brando's son — behind. The men admitted they were all lured by her charms, only to then be fleeced of their money.
5 THINGS THE CHRIS WATTS NETFLIX DOCUMENTARY DIDN'T SHOW — FIGHTS, AFFAIRS & MORE
Article continues below advertisement
One year after the murder, police and prosecutors arrested Blake for the crime, despite the weak evidence. He was charged with murder and spent one year in jail. He was then granted bail, and was acquitted in a trial. However, in 2005, Bakley's kids filed a civil suit against him, and he was found liable for wrongful death.
"This story sounds like it's almost made up and it's insane," says Geoff Edgers of The Washington Post in the REELZ documentary. "There's so much weird detail and circumstantial evidence that it almost seems impossible that it's unsolved."
Did Blake actually kill his wife, and if so, what was the reason behind it? To get more details on the story, tune in for Murder in the Family: Robert Blake, which airs on Saturday, January 23, at 9 p.m. ET on REELZ.
Watch REELZ on DIRECTV 238, Dish Network 299, Verizon FiOS 692, AT&T U-verse 1799 and in HD on cable systems and streaming services nationwide. Find REELZ on your local cable or satellite provider at www.reelz.com.