EXCLUSIVE
Can Brad Pitt & Jennifer Aniston Make A Comeback? The Couple 'Still Have Incredible Chemistry,' Source Spills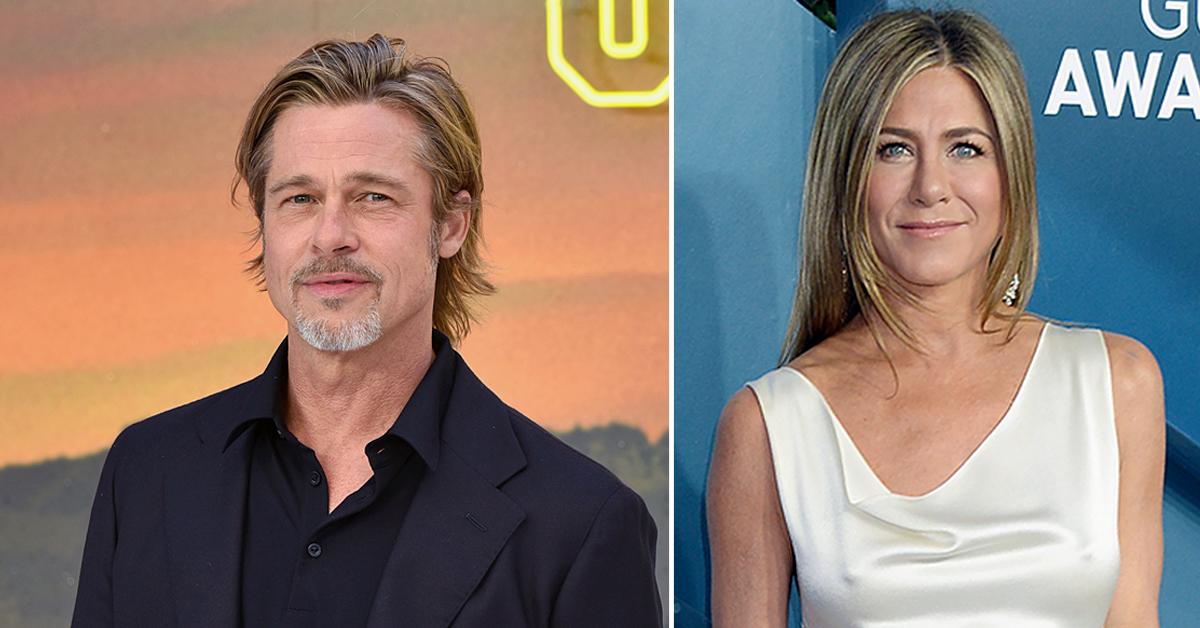 It's been nearly five years since his marriage to Angelina Jolie imploded, and Brad Pitt is still locked in battle with his embittered ex. But the Once Upon a Time in Hollywood actor is looking to forget the past — at least some of it.
Article continues below advertisement
Jolie and Pitt, who were declared legally single in 2019, have yet to settle on a permanent custody arrangement for their kids, as their divorce hearings remain ongoing.
In fact, last month on March 12, Jolie, 45, filed new court documents regarding incidents of alleged domestic violence involving Pitt, 57. The docs indicate that she and their minor kids are willing to offer "proof and authority in support" of their claims. (A source close to Pitt has said that the filing is nothing more than an attempt to "hurt" the actor.)
Article continues below advertisement
Article continues below advertisement
There's so much more to the bitterness between the two — there are hints of jealousy, according to a source. Jolie may have reasons to be "vengeful," claims an insider, who says that the presence of Pitt's first wife, Jennifer Aniston, 52, loomed large in their marriage.
"Brad held on to a lot of keepsakes from his time with Jen, like their wedding video and love notes," spills the insider, adding that when his union with Jolie began to crumble, he got back in touch with the Friends alum. "Some people thought he could still be in love with her."
Article continues below advertisement
While a source close to Pitt denies that he reached out to Aniston romantically, the two are in a good spot these days.
Article continues below advertisement
"He and Jen are friends again," adds the insider, "and he's so grateful she forgave him."
While things between Jolie and Pitt ended on a toxic note, resulting in a long custody battle, his relationship with Aniston only seems to be getting better.
Article continues below advertisement
"Brad and Jen still have incredible chemistry," the insider says of the stars, who first met each other in 1994 through their managers. On July 29, 2000, the couple got married in an elaborate Malibu ceremony — the next year, Pitt even starred alongside Aniston on an episode of Friends.
With them both single, could Brad and Jen make a comeback? One can only hope!