PHOTOS
Hot Mama! Britney Spears' Best Bikini Moments: Photos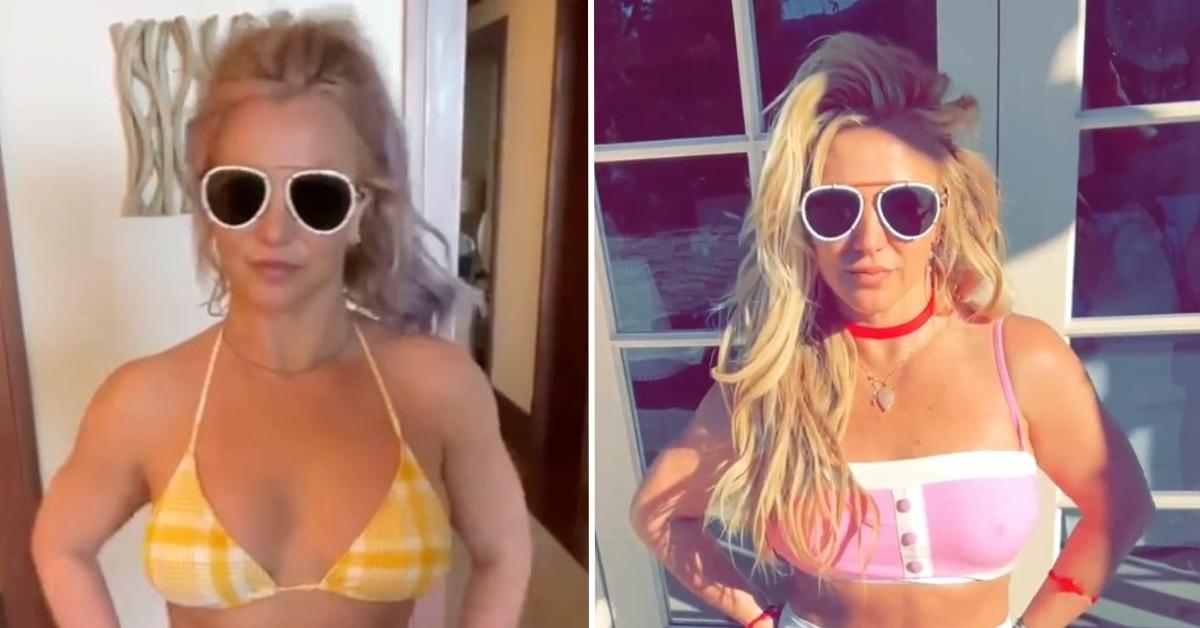 Britney Spears is the queen of letting loose on Instagram.
From trolling her own family to showing off her sexy dance moves in barely-there ensembles, Spears, 40, uses the social media platform to express herself to the fullest.
Ever since Spears' near-14-year-long conservatorship was terminated in November 2021, with her dad, Jamie Spears, being suspended as the conservator of her estate two months prior, the Princess of Pop has shown her loyal fans who she really is now that she is no longer under the legal bind.
IS BRITNEY SPEARS EYEING ANOTHER LAS VEGAS RESIDENCY?
From sharing her true thoughts about her estranged family, in which she has accused her famous family members of taking advantage of her $60 million estate while she was under the conservatorship, to stripping down into nearly nothing on Instagram, Spears is showing the world another side of herself — and we are here for it!
Article continues below advertisement
Though fans have expressed some concern after seeing all of her nude photos, some of which consist of Spears wearing absolutely no clothing and covering her intimate areas with her hands or emojis, it's clear nothing will stop the songstress from expressing herself ever again.
Her X-rated photos may have caused a stir, but her bikini snaps have received the stamp of approval from her beloved fans.
Scroll through the photos below to see Britney Spears' best bikini moments.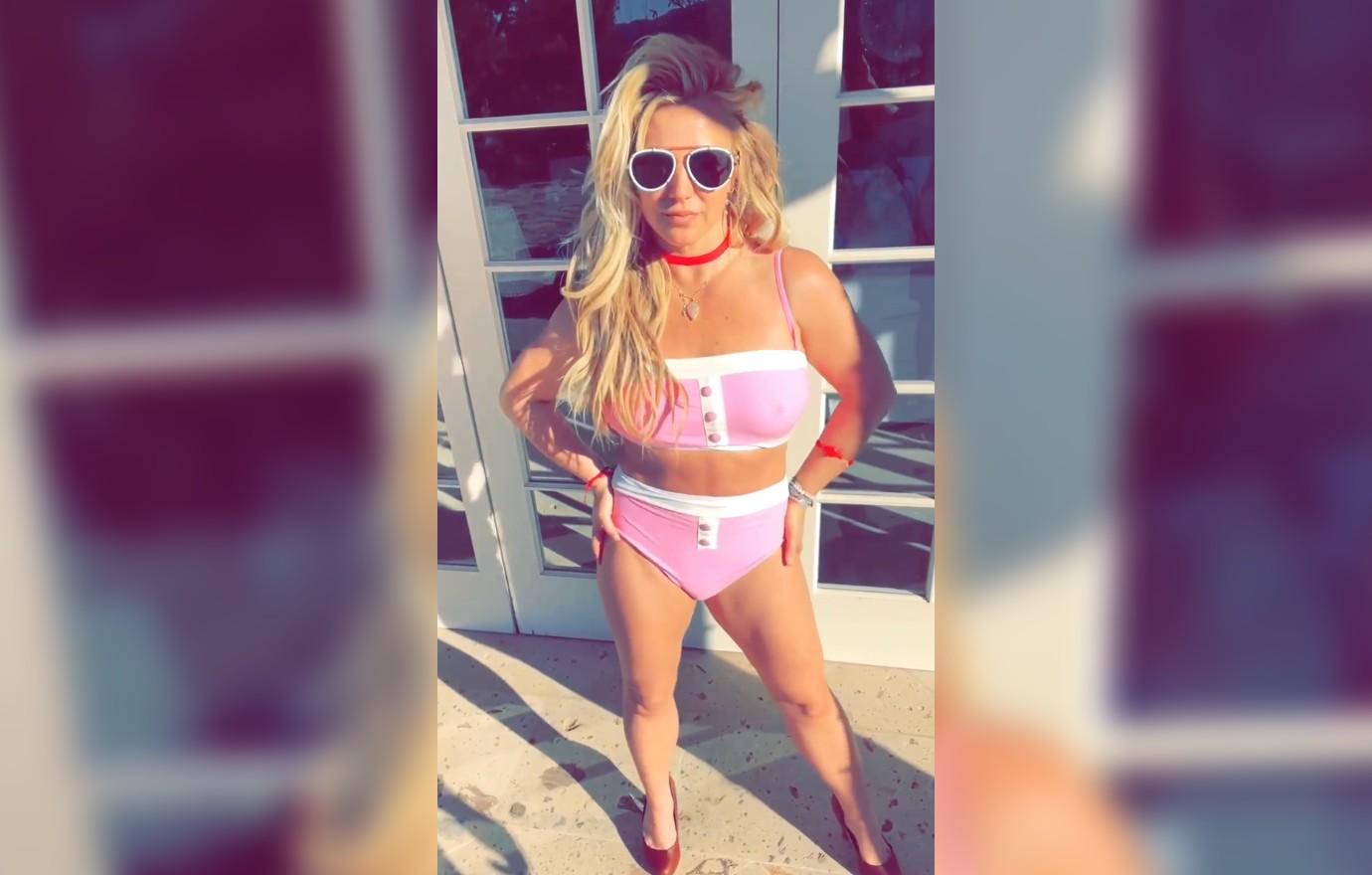 Spears kicked off the new year with a new swim suit! Telling her Instagram followers her pink number was her "first high waisted bathing suit," she admitted she wasn't sure about the look, but her fiancé, Sam Asghari, loved it.
Article continues below advertisement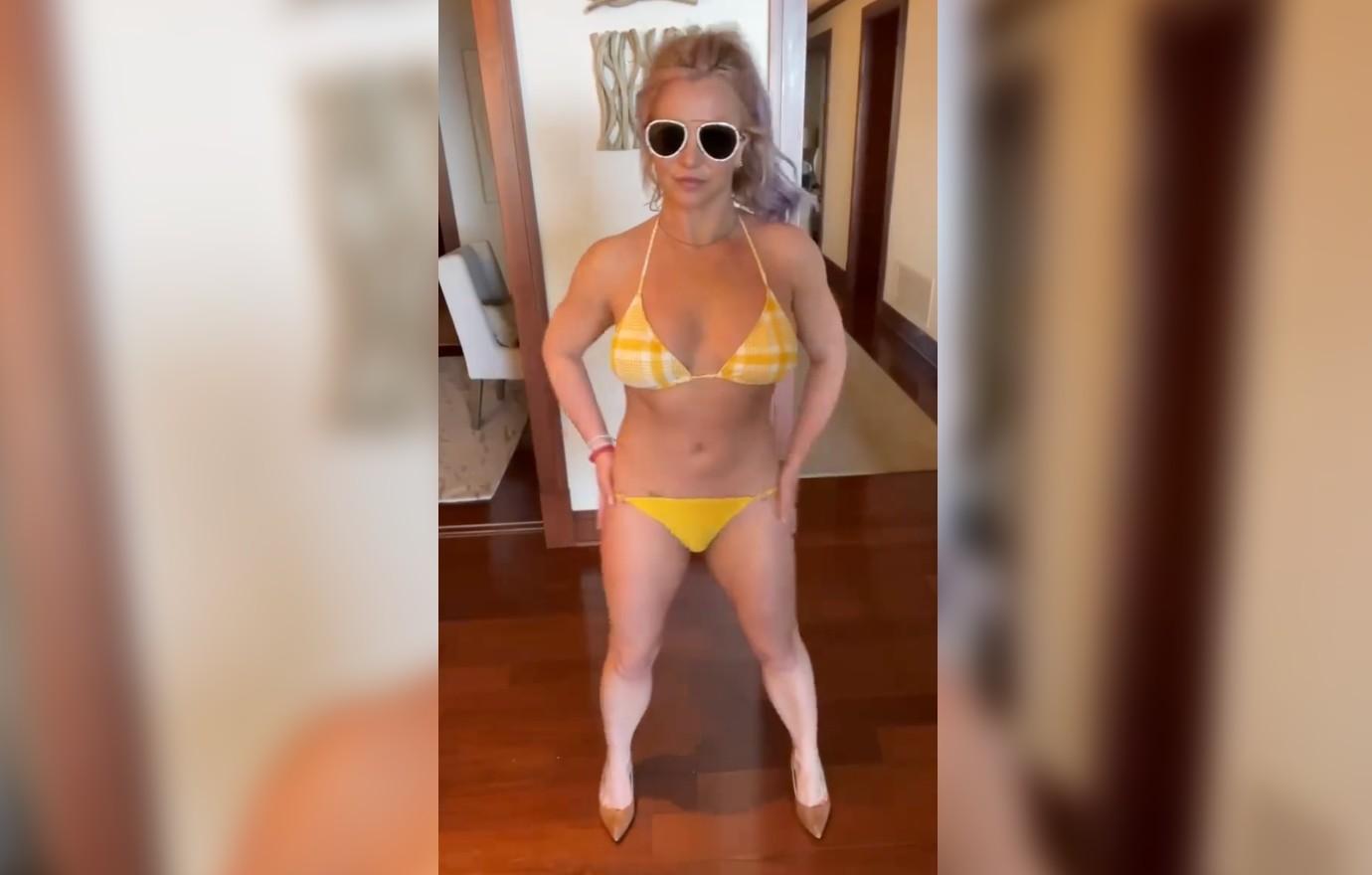 Stunning in her oversized white-framed sunglasses once more in January, the pop star flaunted her patterned yellow bikini while dancing to Calvin Harris' tune "How Deep Is Your Love."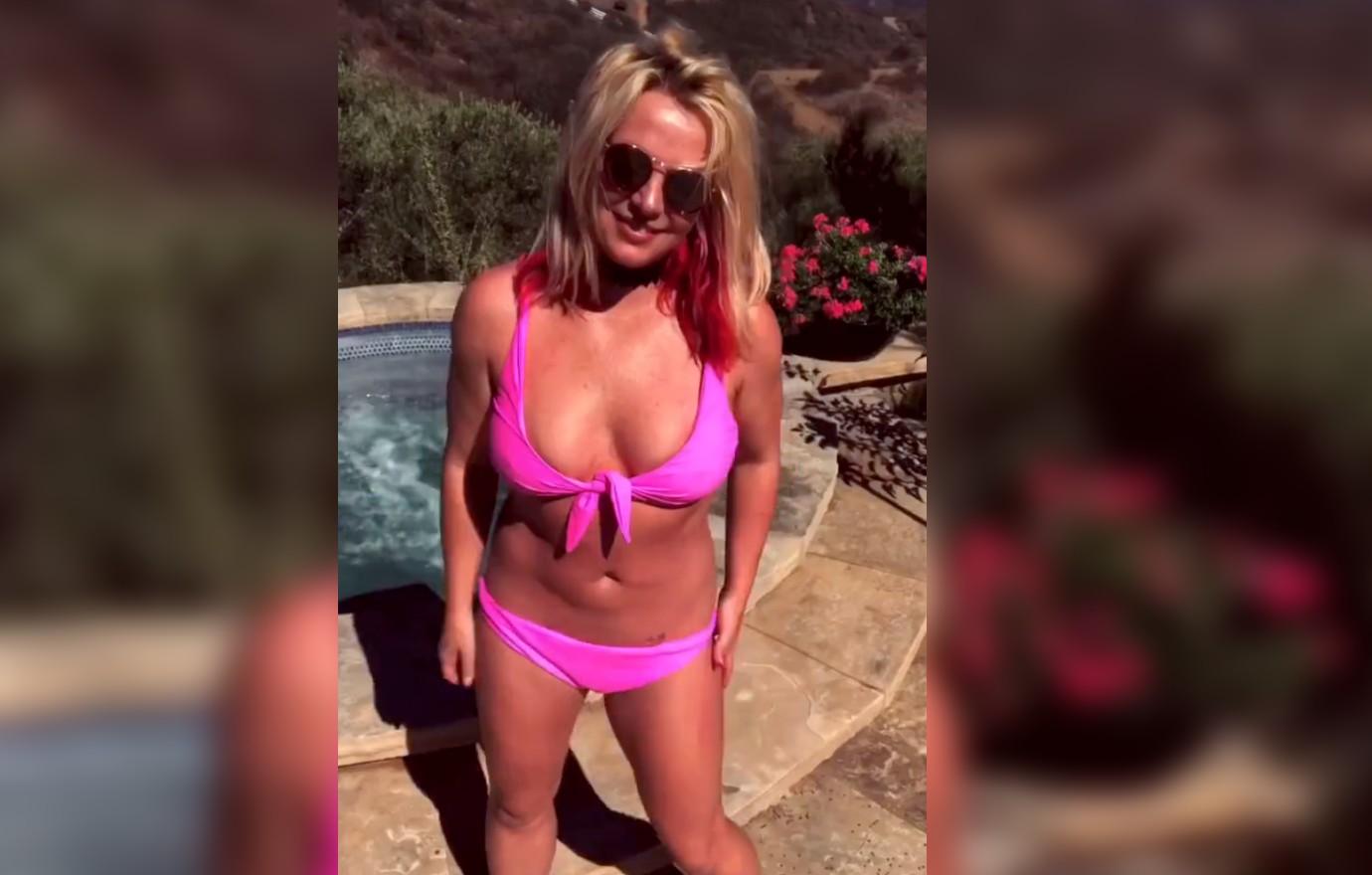 Stepping out with dyed red hair while rocking a neon pink bathing suit, the mother-of-two told her followers she was "inspired to go red and then I cut all my hair off and now I feel like a brand new woman," after sharing her "first real a** pic."
Article continues below advertisement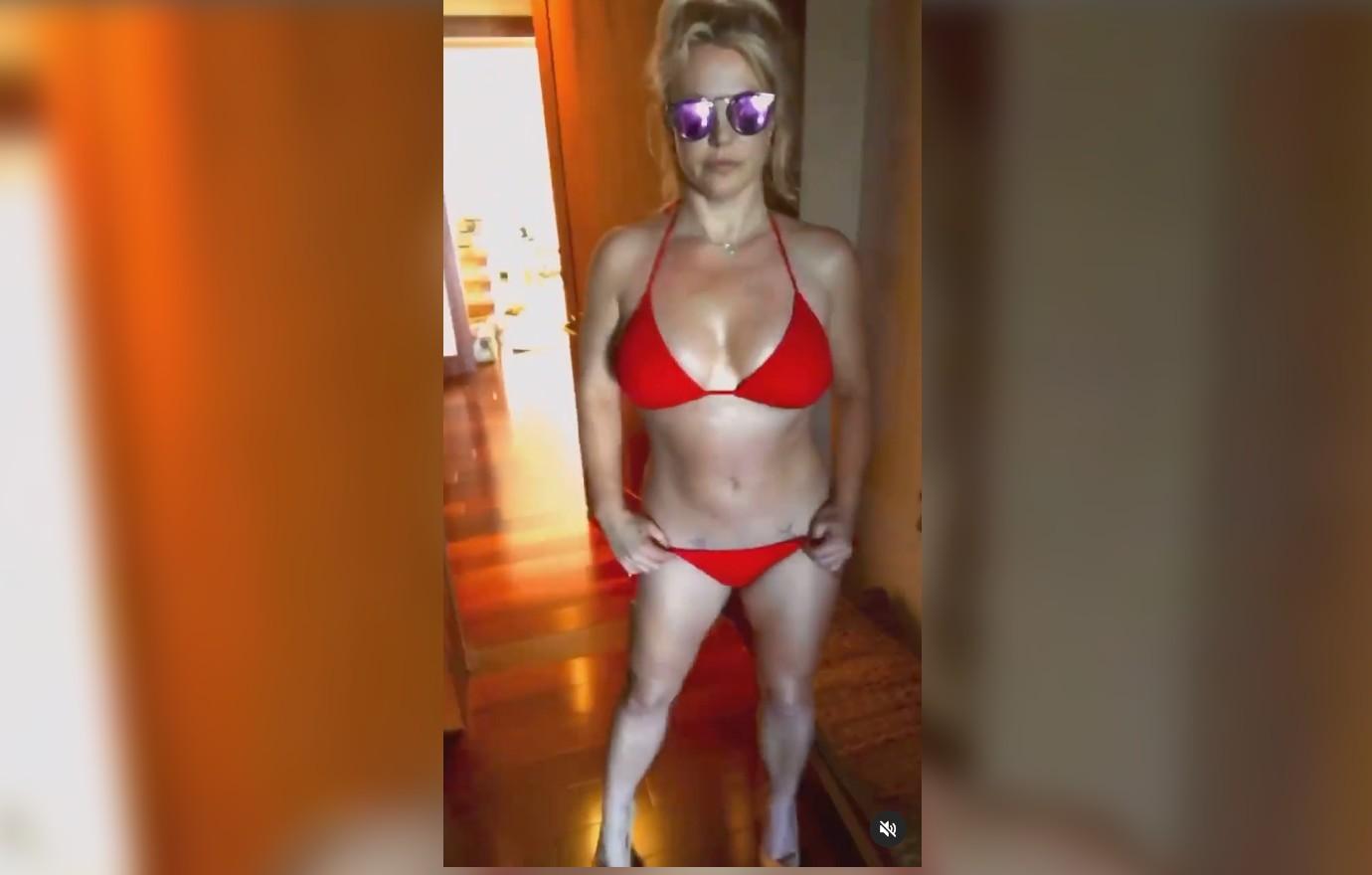 Spears showed off her toned tummy in a sizzling red bikini while teasing her two risqué tattoos on her lower stomach.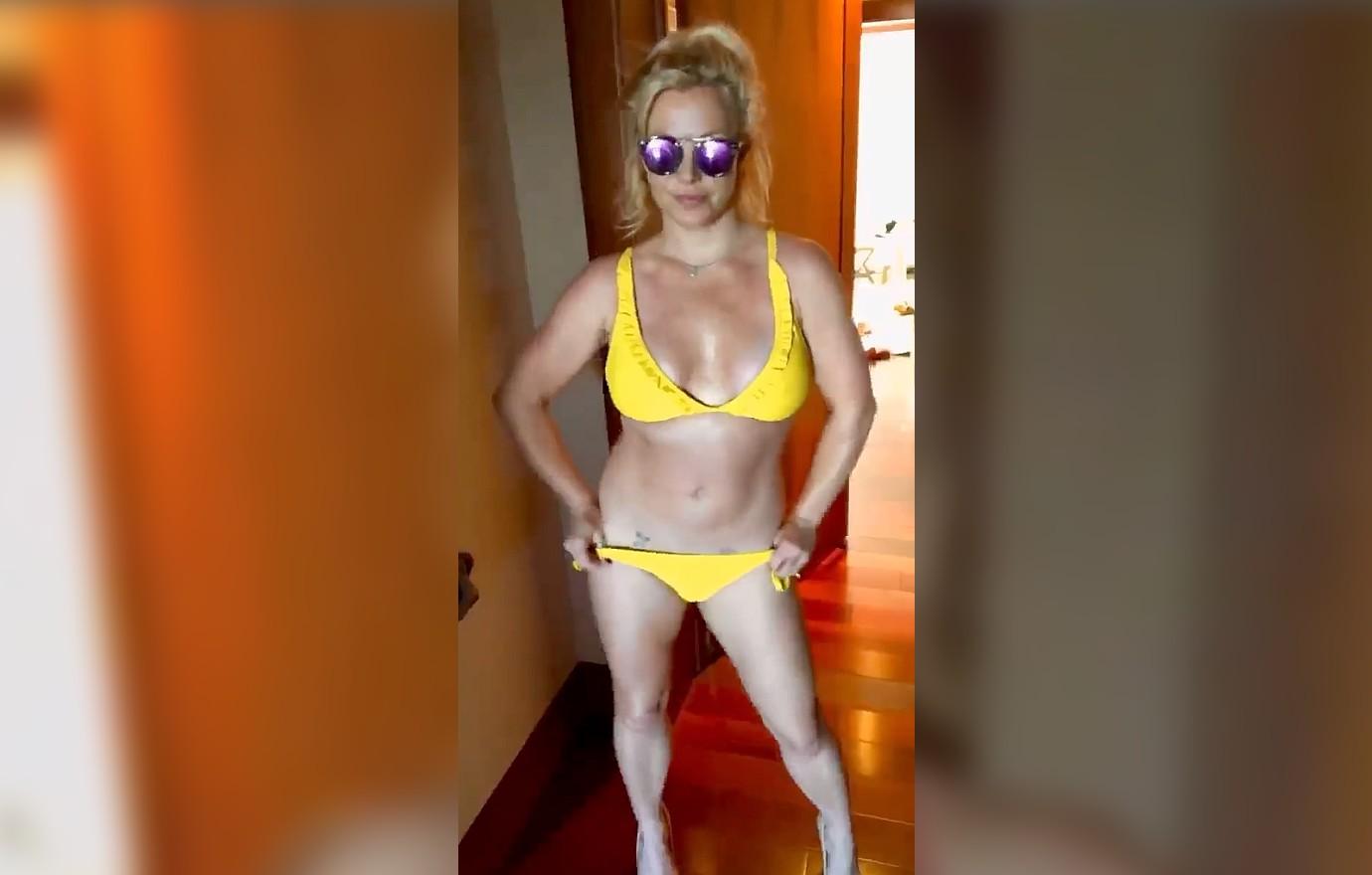 Sticking to her style, Spears put on heels and sunglasses to showcase her bombshell body in a tiny bikini.