PHOTOS
Maskless Caitlyn Jenner & Sophia Hutchins Slip Into Sleek Yellow Porsche After Dining Out At Nobu In Malibu: Photos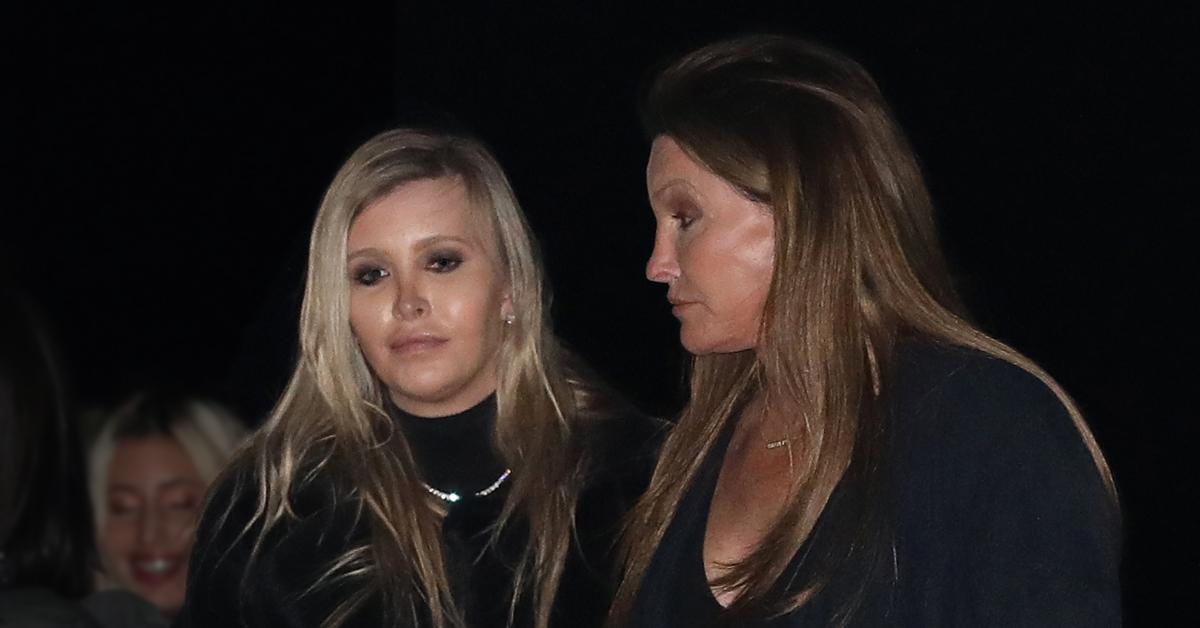 Keeping Up With The Kardashians star Caitlyn Jenner was seen with business partner Sophia Hutchins at one of her regular spots, Nobu Malibu, on Tuesday, February 16, without masks.
The blonde beauty, 24 — who is also transgender — worked as the CEO of the Caitlyn Jenner Foundation, which works to "promote equality and combat discrimination by providing grants to organizations that empower and improve the lives of transgender people," the site reads.
Article continues below advertisement
While the transgender pioneer, 71, and Hutchins — who first met in 2015 — have been seen out together hand-in-hand, Hutchins clarified that they "were never romantically involved," while speaking to the New York Times in 2019. 
"We have so much in common and see the world so similarly, and are both such a good match for each other because we challenge each other," she later shared on the The Hidden Truth Show that same year. 
"We're partners in everything we do, we're inseparable, we're business partners, we live together, we share a dog, we share family, we share a life together," Hutchins added.
Scroll through to see Jenner and Hutchins' evening out together without masks.
Article continues below advertisement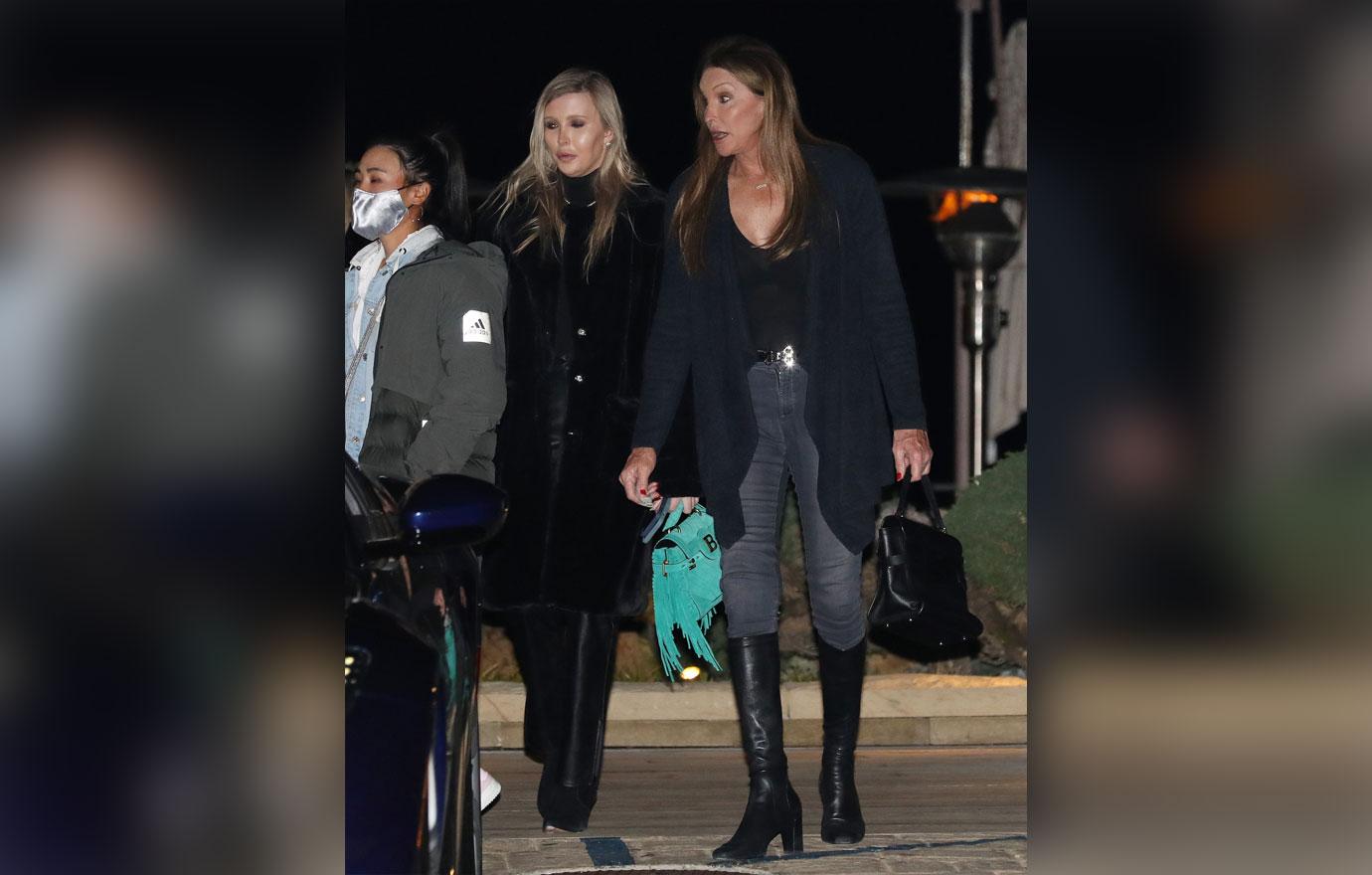 Jenner rocked a dressed-down black ensemble for the pals' upscale dinner at the Japanese restaurant.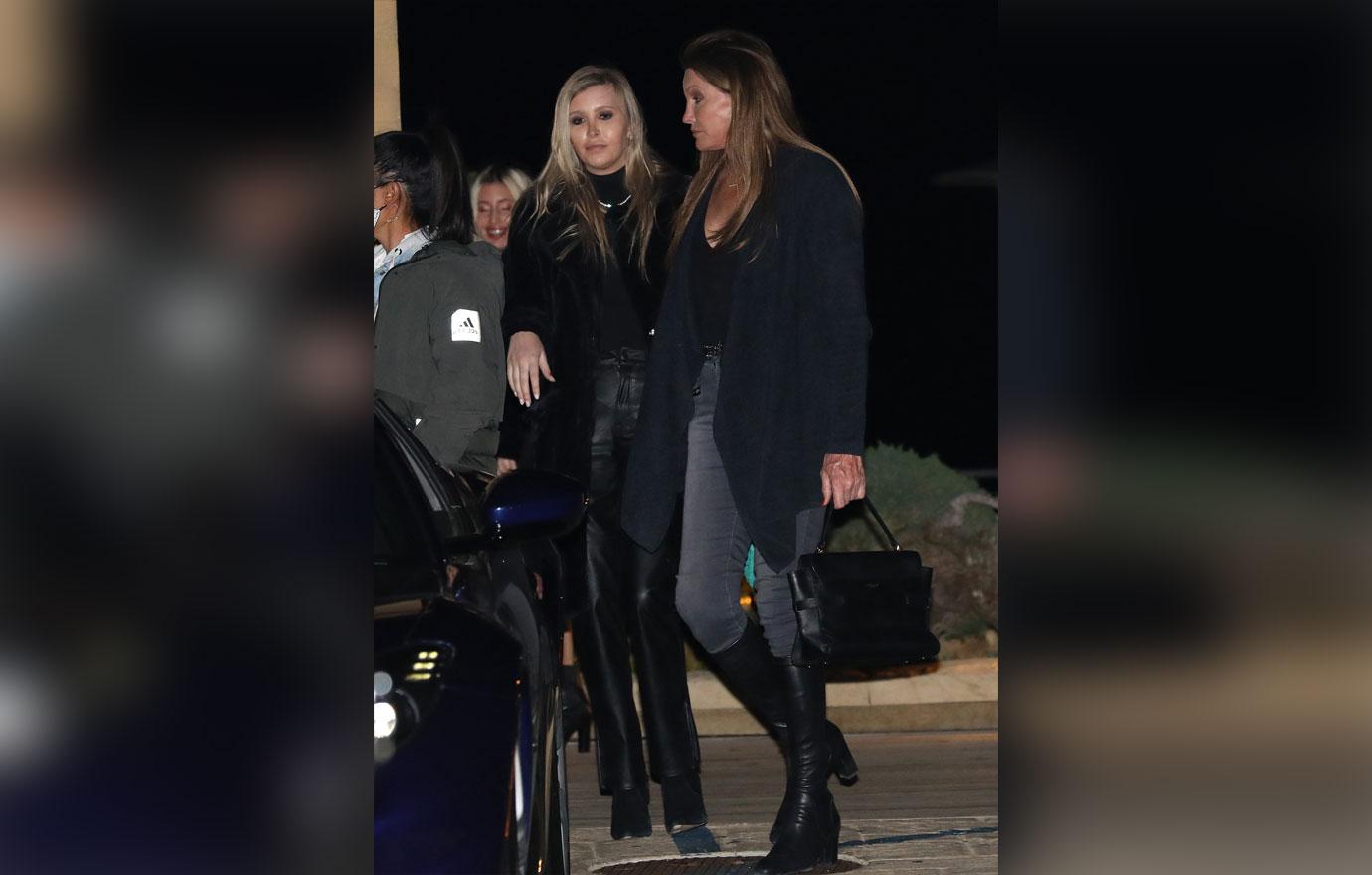 While the former Olympian flaunted her long legs in a slim black pair of jeans, Hutchins opted for loose leather pants.
Article continues below advertisement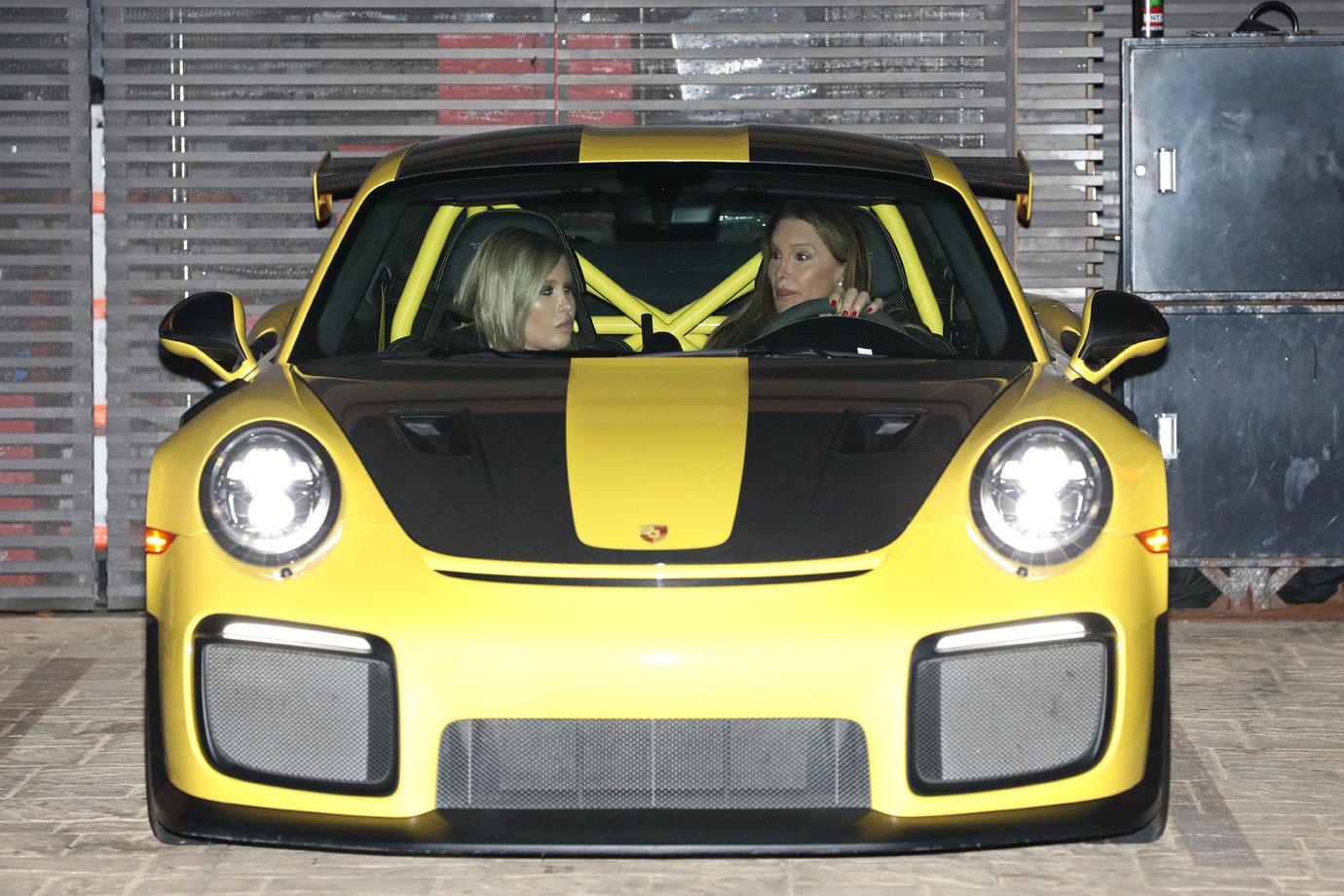 The two were seen giving their friends hugs at dinner before heading out to Jenner's bright yellow and black Porsche.
Despite the ongoing pandemic, Jenner nor Hutchins were seen wearing masks throughout their evening.