NEWS
Caroline Kennedy's Brave New Life: How She Escaped Family Curse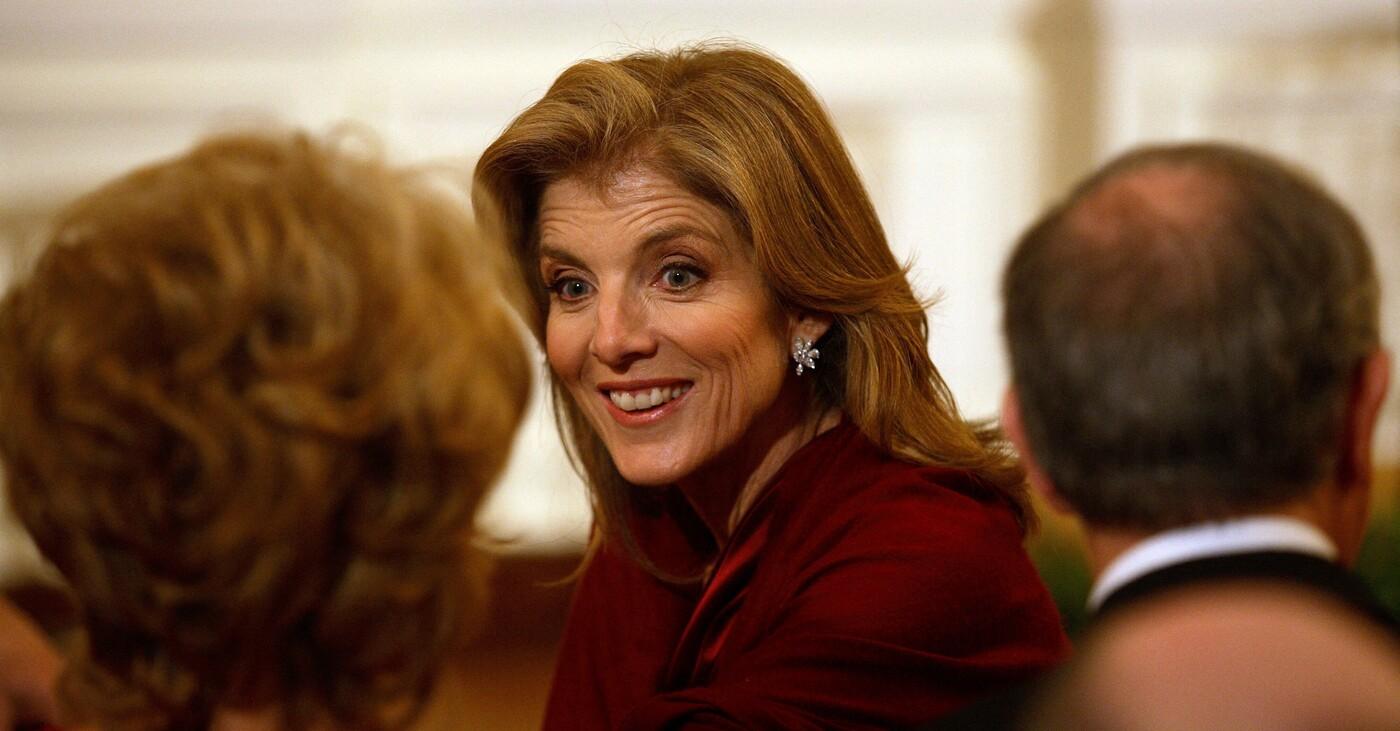 In the face of unrelenting, heartbreaking tragedy, Caroline Kennedy has bravely forged a life as wife, mother of three, attorney, author and most recently a diplomat who just moved to the land Down Under as the U.S. ambassador to Australia, starting a new chapter at 65 — and escaping the family's curse of misfortune. "My family legacy is something I'm really proud of, and I try to live up to it, and I think the fact that it means something to people around the world makes me really proud and want to be worthy of it and do what I can to continue the values that my father would like," she said.
Article continues below advertisement
Caroline was born November 27, 1957, and when she was three, she moved with her parents, President John F. Kennedy and Jacqueline, and baby brother John Jr. into the White House, where people remember her as being "a trifle remote and a bit shy at times, yet remarkably unspoiled."
She was often seen riding her pony Macaroni around the grounds, and at her birthdays, she received gifts from world leaders, including a puppy from Soviet Premier Nikita Khrushchev and a pony from Vice President Lyndon Johnson. Even these things didn't turn her head. "She's too young to realize all these luxuries," explained her grandmother Rose Kennedy. "She probably thinks it's natural for children to go off in their own airplanes."
Caroline said she has fond memories of growing up in the White House. She remembers spending time with her father in the mornings, and that she would play in his office "making construction paper necklaces, eating candy and running around his desk."
But tragedy and sorrow were waiting to destroy her perfect childhood. A few days before her sixth birthday, her father was cruelly assassinated in Dallas, Texas. "I still miss him every day," she said. Caroline still speaks in admiration of mom Jackie, and how she was able to face the terrifying nightmare with grace and dignity, characteristics she has tried to imitate in her own life. "It's amazing to remember how young she was — she was just 34," said Caroline. "I think a lot of her courage, strength and dignity came from within.
She had a very strong moral code, self-discipline and commitment to me and John and to my father's memory that made her able to continue," she said. Then in 1968, Caroline's uncle Robert F. Kennedy was assassinated during his presidential campaign. Bobby had been close to Caroline and John Jr. and had spent quite a bit of time with them. His death crushed both children.
Article continues below advertisement
Jackie Kennedy Onassis' former assistant Kathy McKeon said, "He was very, very good to them."
After JFK's death, heartbroken Jackie had moved with her children to New York City's Fifth Avenue because she believed she could give them a normal life far from the prying eyes of Washington, D.C., Caroline revealed: "We moved because she loved New York, and she felt she could start a new life there. Washington is all about the president, and I think she believed it would make her sad to stay. She thought John and I could grow up in a freer environment in New York. People in New York had taken her, John and me into their hearts — respecting her privacy as well as embracing her."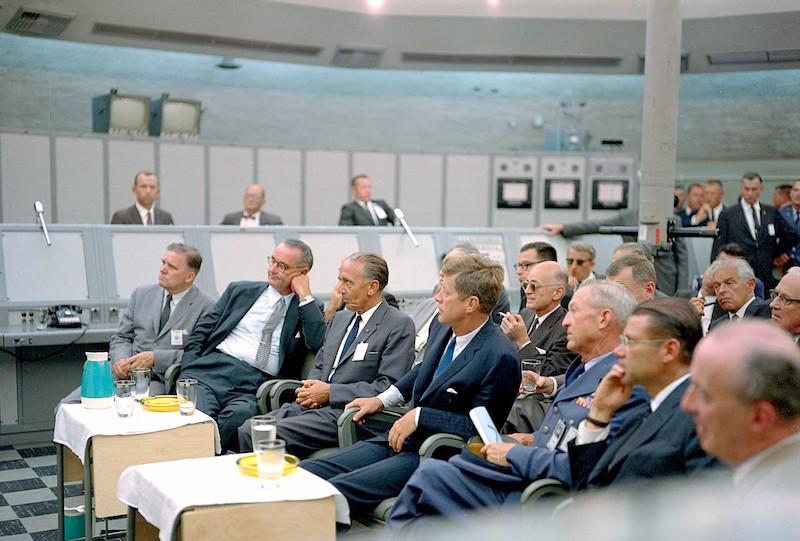 Article continues below advertisement
When she was 12, her classmates said Caroline was "shy but nice and didn't ask for special favors."
"I never thought of myself as a famous person," she said. She wanted to be a photo journalist, but on her first day as an intern at a newspaper, no one dared approach her to say hello because they were too intimidated by her celebrity — she realized she "couldn't watch other people because other people were too busy watching her."
Article continues below advertisement
She went to work for the Metropolitan Museum of Art in 1980, where she met the man who would become her husband, Edwin Schlossberg. Six years later, the couple tied the knot in a lavish ceremony on Cape Cod. Caroline and her 77-year-old husband have three grown children — Rose, 34, Tatiana, 32, and Jack, 29. She took on lots of positions, including vice chair for New York City's Fund for Public Schools, where she raised a staggering $285 million. She received just one dollar as her salary. "Education was the most important value in our home when I was growing up," she said. "My parents were always reading."
But Caroline and Edwin didn't want to be celebrities. "Publicity doesn't interest me," said Edwin, who added he focuses on his work as head of a design firm instead of "what other people think about you because it distracts you from what you care about."
But while Caroline's private life and career thrived, fate dealt her another crushing blow — her beloved mother Jackie died from lymphoma in 1994, at 64. Then, just five years later, her beloved brother John was killed when the private plane he was piloting crashed into the Atlantic, plunging her into another bout of grief, which she faced with the courage passed down to her by her mother. "I think about her [Jackie] and John all the time," said Caroline. "I constantly think about what she would have done or how she would have handled something, and the same with John ... they're with me all the time ... I always ask myself what they'd do. I wish they were here so I could tell them what's happening, because I know it would make them laugh or they'd see it the way I do."
Article continues below advertisement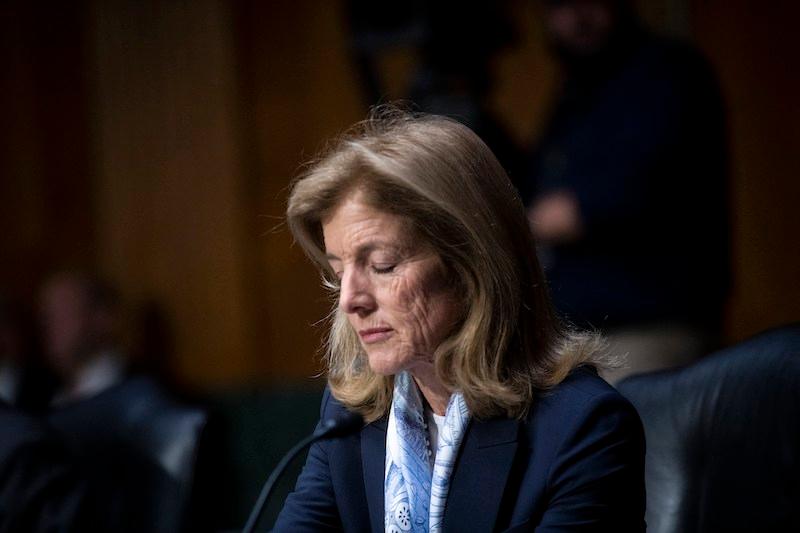 Never miss a story — sign up for the OK! newsletter to stay up-to-date on the best of what OK! has to offer. It's gossip too good to wait for!
Article continues below advertisement
She's written several successful books, and in 2013, then President Barack Obama appointed her as U.S. ambassador to Japan, which made her the first woman in that position. Her new life in Australia began at the end of July.
Caroline's also looking ahead with hopes and dreams for her children to carry on the Kennedy legacy. She said, "I hope that they'll find people that they love, and work that they find compelling, and that they're able to make the world around them better for everyone living in it."