PHOTOS
You'll Be Blown Away By Carrie Underwood's Toned Legs! Here's How She Achieved Her Strong Stems — Photos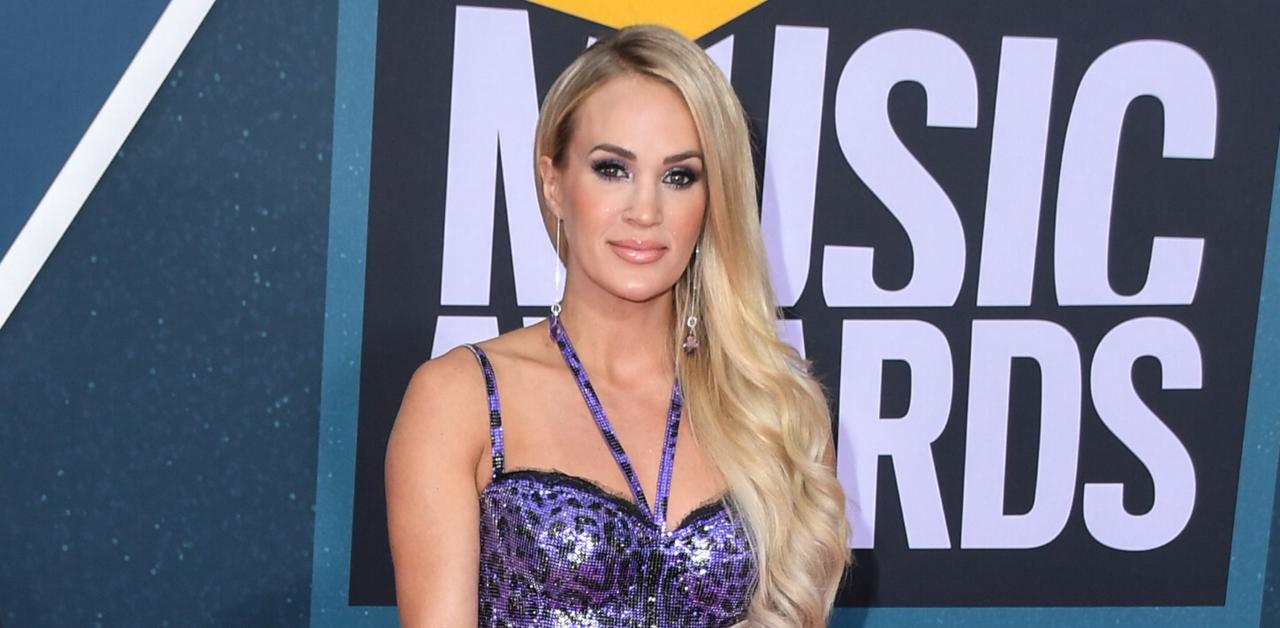 When it comes to having the most gorgeous gams in Hollywood, Carrie Underwood is at the top of our list! Whether she's belting out one of her hits on stage or gracing the red carpet, the 39-year-old is never shy about showing off her killer legs, which she's achieved through a consistent exercise regimen.
Article continues below advertisement
"Working out and staying healthy is just a way of life for Carrie. It is who she is, what she does," the star's trainer Eve Overland declared to Shape. "Carrie understands that staying strong, mobile, and conditioned is so important in all aspects of her life, on and off the stage. Working out is self care and her me time."
Scroll down to see photos of the singer's lean body and find out how she maintains her impressive figure.
A short hemline is the mom-of-two's best friend!
Overland revealed that the American Idol alum usually does full body workouts, but there are days when she puts extra emphasis on her legs. "She likes to stick with the basics because they work," explained the fitness guru. "Lateral band walks, leg press machine, hamstring curls, and cable straight leg kickbacks are a few more [favorites] because of the great pump they give you."
Article continues below advertisement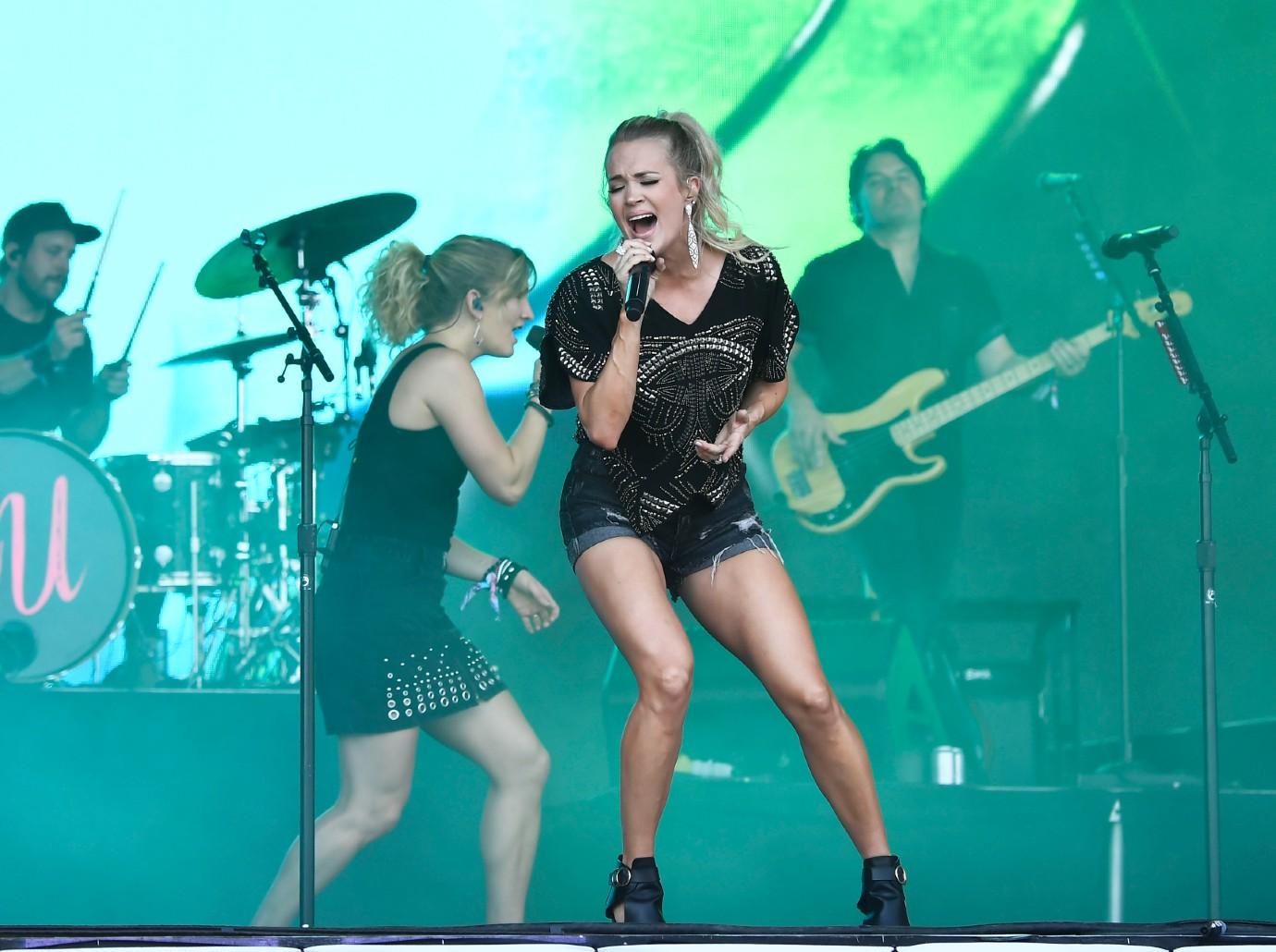 Aside from her busy career — you can currently catch the star at her Las Vegas residency show — she and husband Mike Fisher also have two sons, Isaiah, 7, and Jacob, 3, which is why she gravitates towards quick workouts. In fact, breaking a sweat during downtime is what inspired her to create her own app, fit52.
"In it, we try to make even short workouts effective and give people an option to do something instead of nothing," she shared of the venture. "The most important thing is to move. If you do that, and you give what you have, your day will be better for it."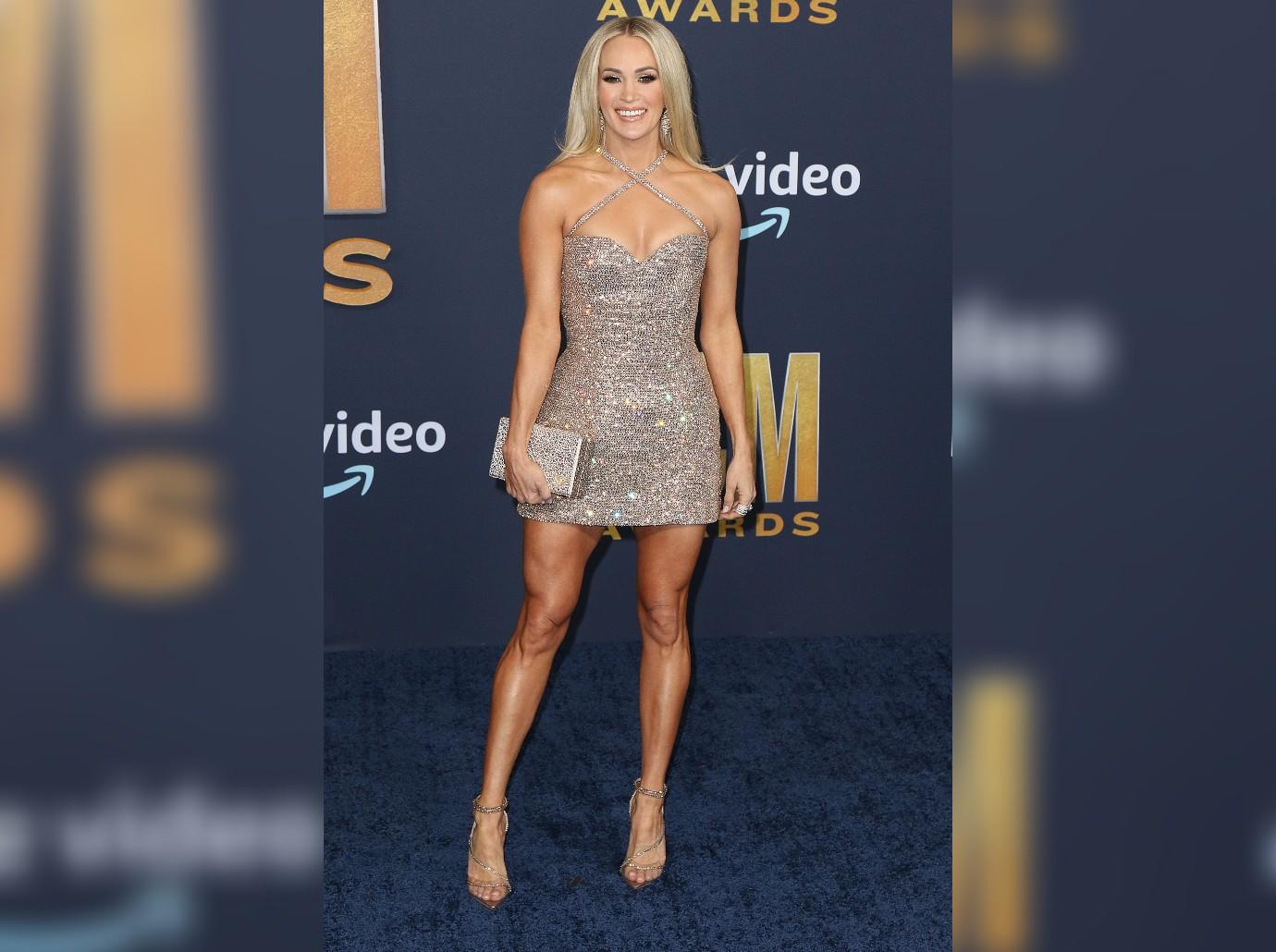 Though the CALIA athletic wear designer used to be very focused on getting in pre-baby shape after giving birth to her first son, she now believes that it's best for each woman to just go at their own pace.
"The most important thing is to start slow, don't push yourself too hard. And don't think you're going to be doing what you did before you got pregnant right away," she said. "That's a mistake that I feel like a lot of people that like to work out make. Start slow and you'll get there!"
Article continues below advertisement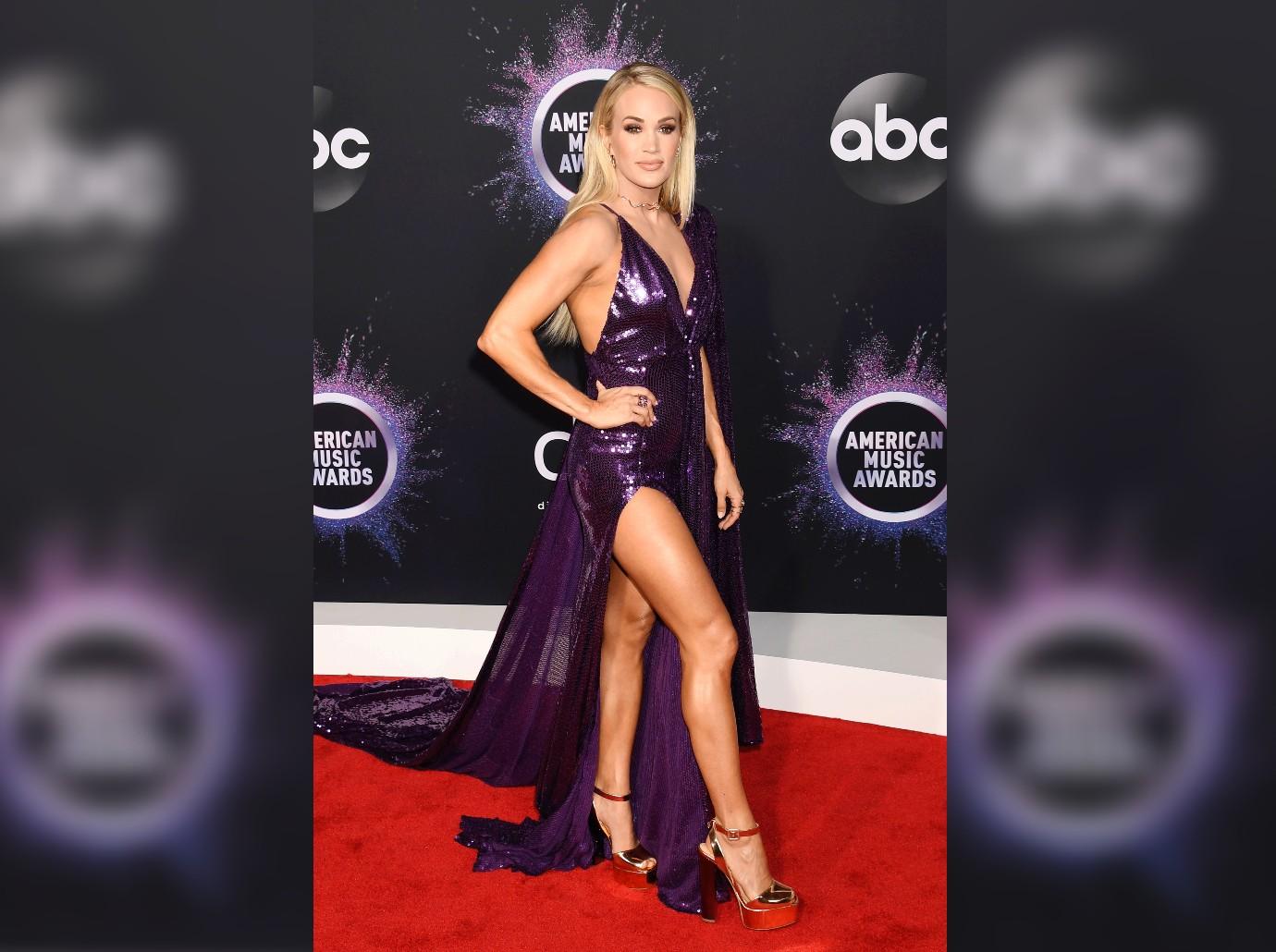 Putting her best foot forward! The "Before He Cheats" crooner added that she's learned to prioritize her mental health and wellness, which then has a positive impact on her physical appearance.
"When you feel good on the outside, it's because you feel good on the inside," she insisted. "So I try to focus on the inside first. And that is something that has evolved in my journey over the years and leads me to a place where I feel good in my skin."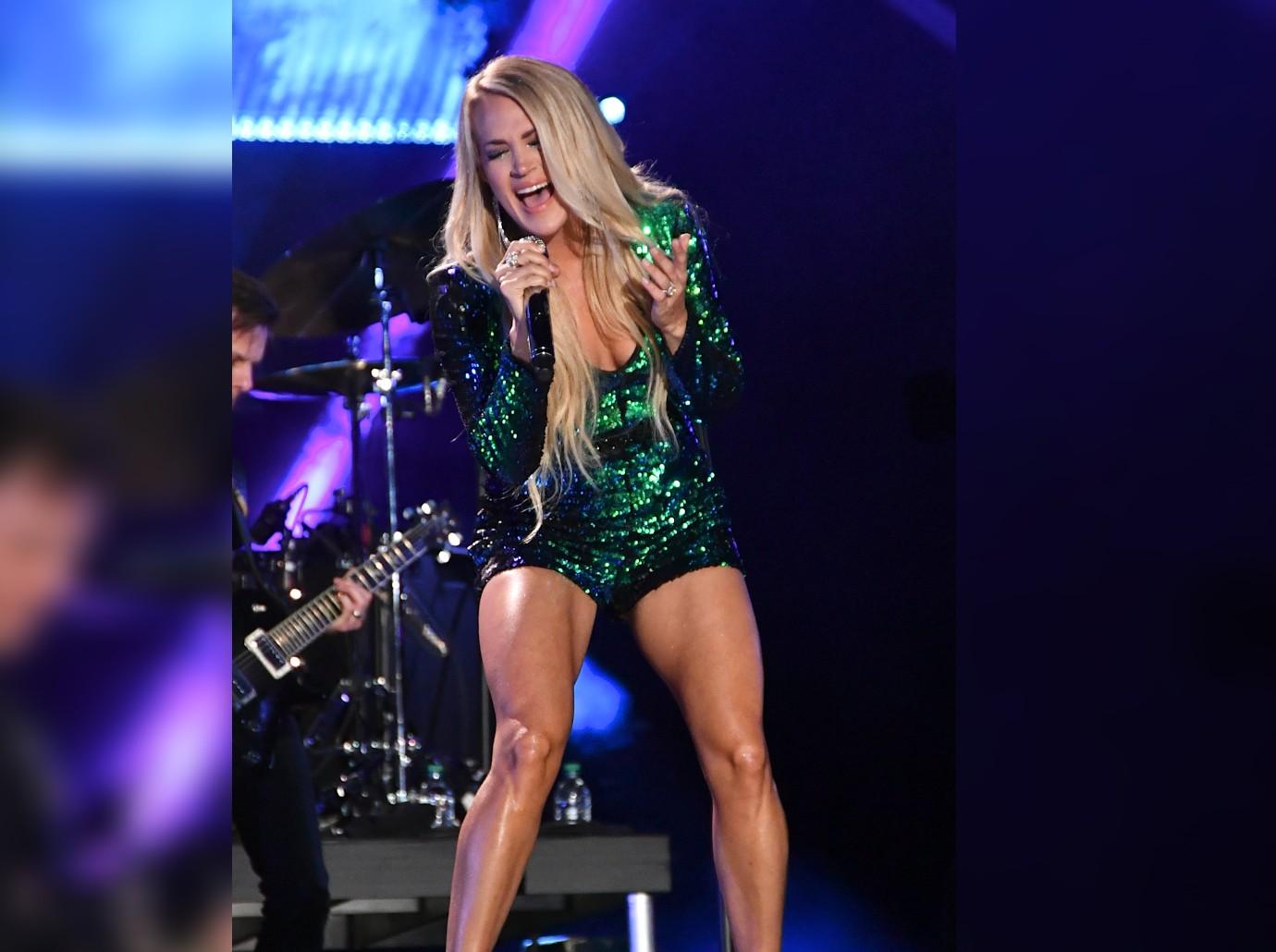 Thigh's the limit! "I feel like the most important thing to share about my fitness journey is, it is a marathon," the Grammy winner summarized. "And when you focus on your overall wellness, including the health of your body and mental health — that makes everything so much better."