EXCLUSIVE
Country Stars Tell All: Dolly Parton, Carrie Underwood & Faith Hill Dish On Love, Loss and Unimaginable Heartache: Photos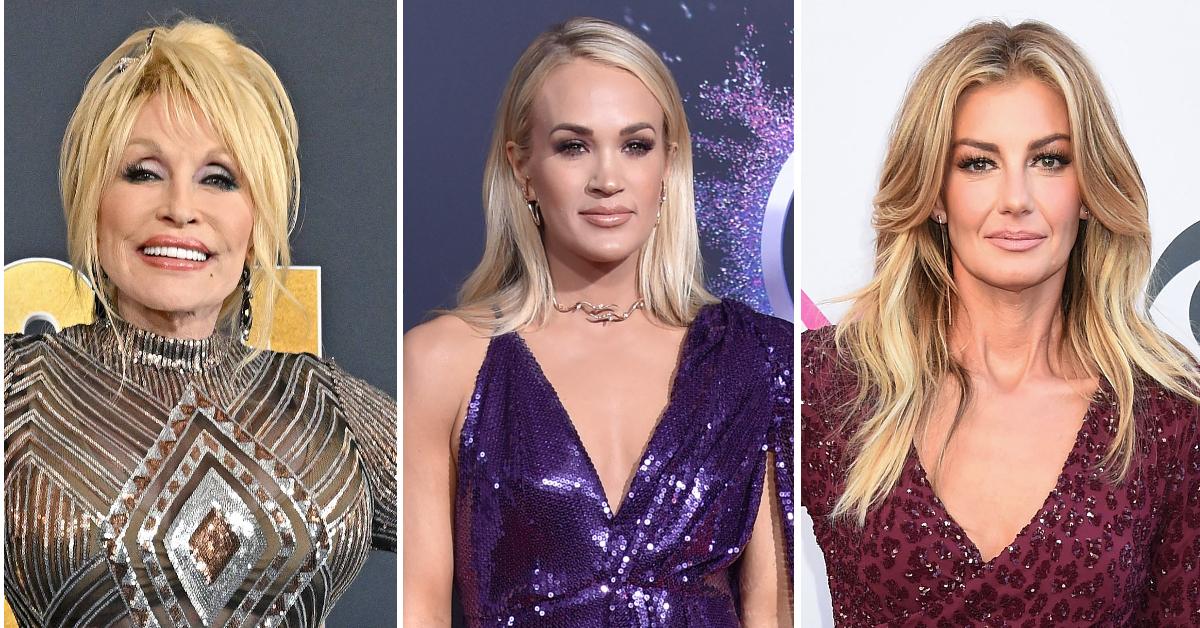 Article continues below advertisement
Scroll through the gallery to see Dolly Parton, Carrie Underwood & Faith Hill dish on love, loss and unimaginable heartache:
Dolly Parton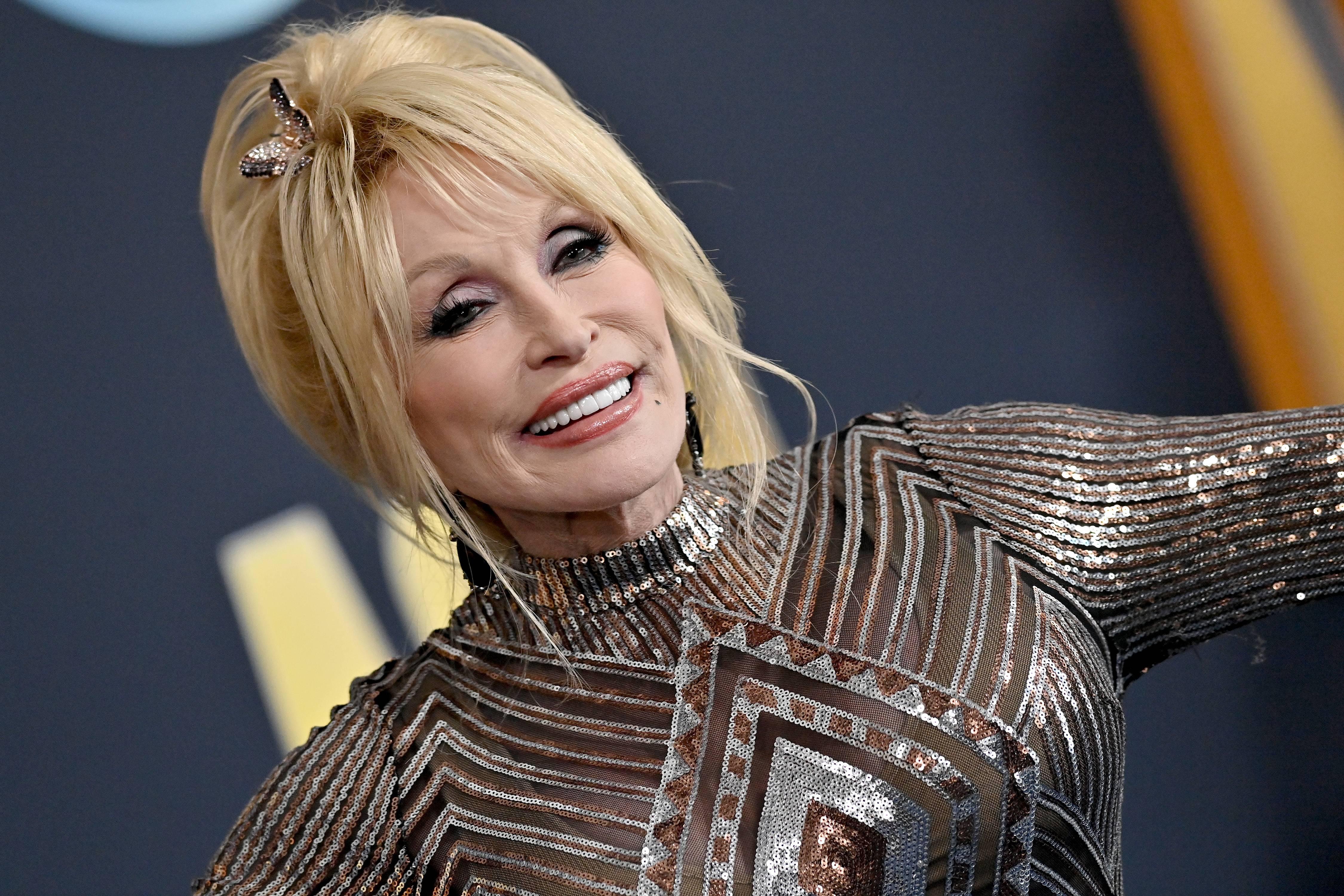 It wasn't a tale she exactly wanted to tell — but Dolly Parton has never been one to shy away from honesty. So, when she released her 2017 book, Dolly On Dolly she came clean about having an affair with an unnamed man outside of her 56-year marriage to Carl Dean.
The iconic songstress admitted the romantic tryst had left her so broken hearted at the time that she'd cried "oceans of tears." Parton's depression was so severe, she explained, that at one point, she even held a gun in her hands and contemplated ending her life — but her dog, Popeye, came bounding up the stairs at just the right time, and she came to her senses. Added Parton, "I believe Popeye was a spiritual messenger from God."
Article continues below advertisement
The question remains, how did Dean, 79, whom Parton, 76, married in 1966 take the admission of her affair? According to a source, the truth is, it didn't bother him one bit. "Dolly has been incredibly open about her unorthodox love life with Carl," the source tells OK!, "The shocking betrayal did not destroy her marriage at all."
And with her new album Run, Rose, Run — which is said to be highly personal — out now, Parton is "finally setting the record straight on all the ups and downs of her complicated love life," dishes the source. "She's always been candid, but this time she's going to really open up the book and share every gritty detail — the good, the bad and the ugly."
That includes the secret to her decades-long marriage. Despite the prior entanglement, Parton admits that she and Dean are great together. "We're the perfect partners," she gushed earlier this year. "We just have a goodtime. We both have a good sense of humor, but [it's] difffferent from each [other's], which makes it even more entertaining. Still, we're able to solve any problems by making a joke about it and not letting it get too heavy." She added, "We respect each other, and we like each other. We just lucked out."
The insider adds that Carl has no issues about his wife getting deeply personal in her new songs. "Dolly is at peace with herself now, but it's been a real journey. One that she's ready to totally lay bare, with Carl's support."
Article continues below advertisement
Carrie Underwood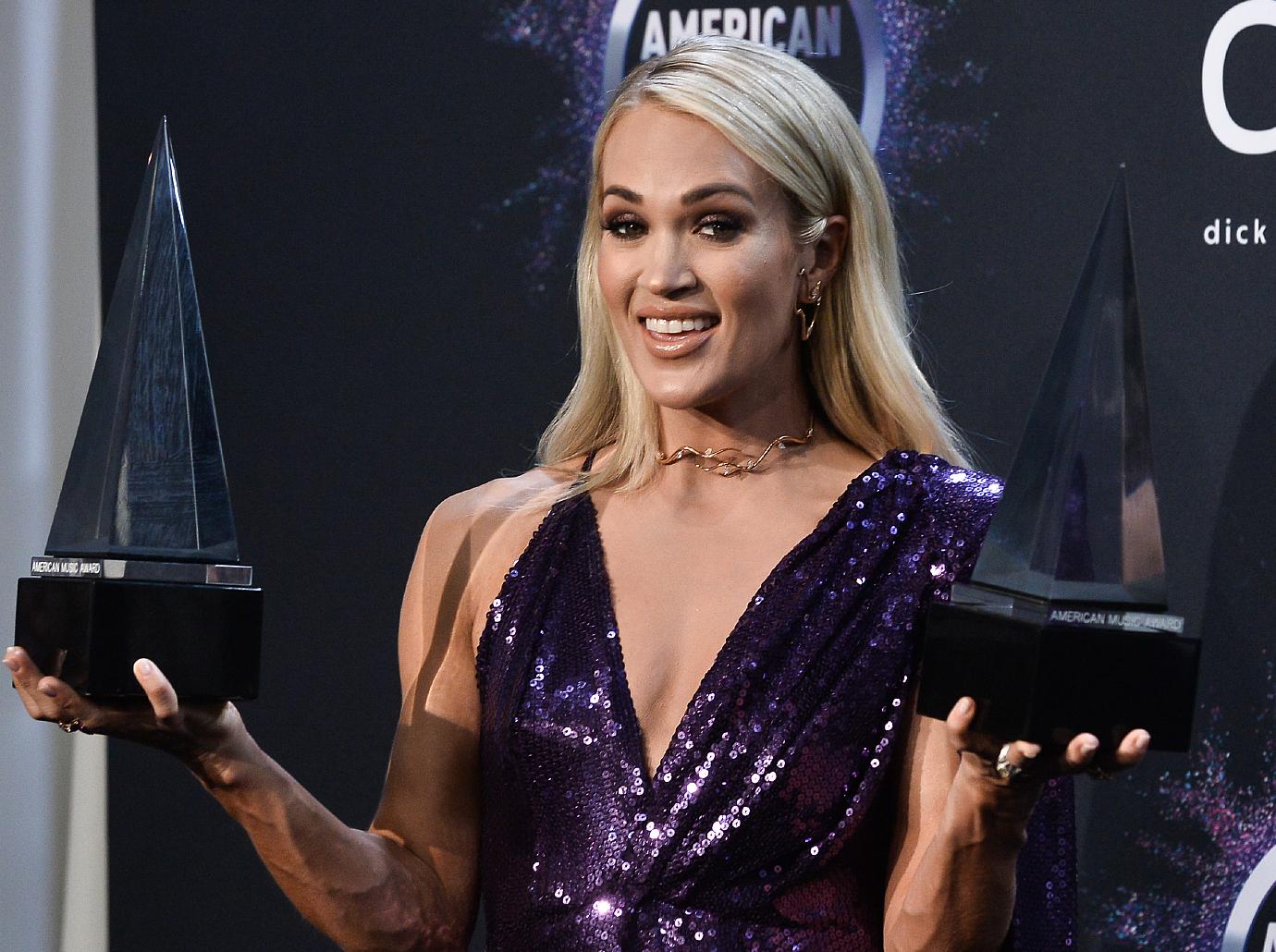 When Carrie Underwood and husband Mike Fisher welcomed their first son, Isaiah, in 2015, they couldn't have been more ecstatic to become parents. "I'm giving motherhood my all," gushed the country star. In fact, the couple loved it so much they jumped at the chance to give Isaiah a sibling. But their dreams didn't go according to plan.
In 2018, Underwood, 39, revealed that she'd suffered not one but three devastating miscarriages. The singer admitted the crushing losses were so painful that she got angry with God. "I told him we needed to have a baby, or not ever, because I couldn't go down that road again," she confessed.
Article continues below advertisement
So when Underwood found out she was expecting for the fourth time, she was prepared for the worst. But thankfully, the pregnancy went smoothly, and in 2019, she gave birth to their "little miracle," son Jacob.
"You are a gift from our Lord!" Fisher, 41, wrote on Facebook announcing his birth. "The last few years has had its challenges and it makes this moment even more sweet! We didn't know if Izzy would ever have another sibling but we learned through it all that God is in control, and His timing is perfect."
It's no secret that Underwood and Fisher have weathered plenty of storms throughout their 11-year marriage — and not just the hardship of pregnancy loss. According to a source, the pair were often at odds over their careers and domestic duties, with the retired hockey pro feeling under appreciated for the work he puts in at home while Underwood is performing. But after reconnecting during lockdown, "there's a new dynamic to their relationship," says the source, with an insider adding they're determined to have one more child!
"They have their hearts set on a little girl," spills the insider. "They're actively trying. Even though Carrie's in the middle of her residency, they're making it a priority because they feel like the window is closing." Friends expect a happy announcement soon. "Carrie's pals are buzzing she could be pregnant already," adds the insider. "Carrie and Mike believe they're destined to be a family of five."
Article continues below advertisement
Faith Hill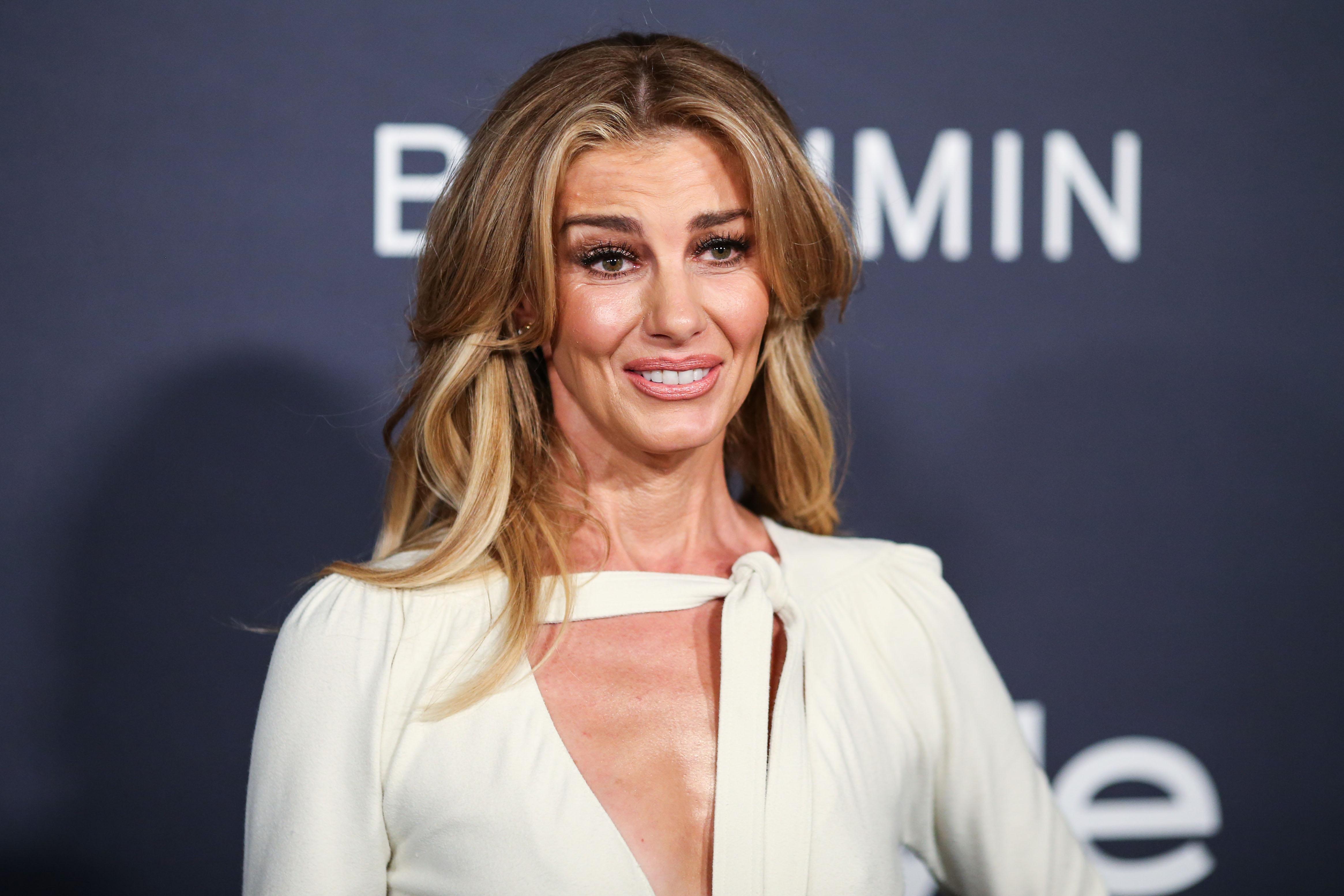 Faith Hill and her husband of 25 years, fellow country superstar Tim McGraw, are easily considered one of Nashville's cutest couples. And now that they're empty nesters, they've jumped at the chance to explore exciting new ventures together, like starring on the Yellowstone spinoff, 1883.
However, despite the current harmony, an insider says there was a time that the stars, both 54, came dangerously close to divorce. "It's taken a lot of work for them to stay together," the insider admits of the parents to daughters Gracie, 24, Maggie, 22, and Audrey, 20. "It's been far from easy."
Article continues below advertisement
One of the biggest issues they faced was McGraw's drinking, which got so out of control in the mid-aughts that his wife gave him an ultimatum: Either get clean or lose his family. "Tim's been sober since 2008, and he credits Faith with helping him get there," shares the insider.
"Faith loves him with all her heart, but she's got a real backbone and says divorce would have been on the table if he hadn't turned his life around," continues the insider. "Tim gave up his bad lifestyle choices to save his marriage, and he's a happier man because of it."
In 2020, the pair's relationship hit another bump when their youngest daughter left for college. "It was a big adjustment," admits the insider, adding that initially, "they took the pain of loneliness out on each other."
But soon, the stars began to appreciate one another in new ways — and enjoy their newfound freedom. Adds the insider: "They're really loving this new phase together!"