EXCLUSIVE
Chrissy Teigen's 'Repulsive Tweets Are Coming Back To Haunt Her,' Model Fears 'More Are Going To Be Exposed,' Source Spills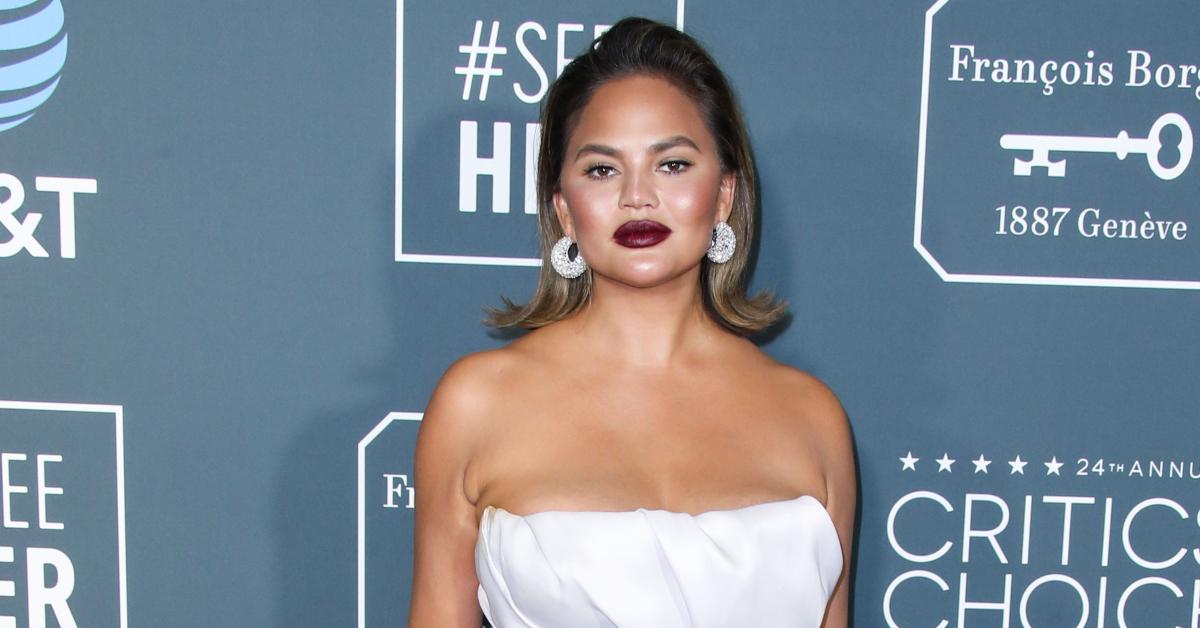 The unofficial celebrity mayor of Twitter, Chrissy Teigen — known for her witty banter and digs at former president Donald Trump — shocked everyone when she suddenly deactivated her account in March due to the rising negativity on the social media platform (to only return 28 days later). And now the cookbook author's real reason for her brief hiatus has been revealed, OK! has learned.
Article continues below advertisement
"Chrissy's old, repulsive tweets are coming back to haunt her," a source exclusively dishes to OK!, referring to when she cyber-bullied a then-teenage model Courtney Stodden, telling them to kill themself. "How could she not know that it is impossible to delete anything on the internet? Once you say it, it is there forever even if you remove your entire account."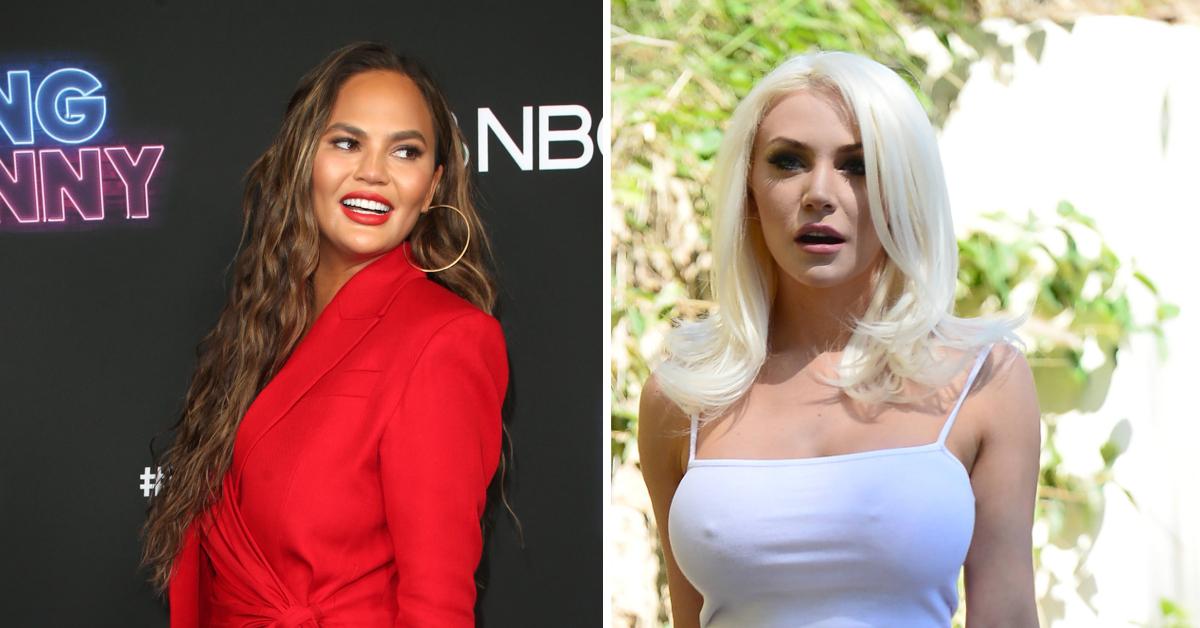 Article continues below advertisement
The insider continues: "Now, vile tweets Chrissy made years ago are coming back to bite her with the fear that more are going to be exposed," alluding that other notable celebs Teigen may have bashed online may come out of the woodwork to unmask her seemingly positive online persona.
Article continues below advertisement
At the time Teigen officially deactivated her account, she cited years of "negativity" that left her "deeply bruised," but what the 35-year-old former model left out was that it was her who was the one being negative and deeply bruising others — at least when it comes to Stodden.
Tweets in particular that have caused quite a stir and have threatened to derail Teigen's successful influencer career (her cookware line has recently been dropped by major retailers Target and Macy's) are ones aimed at former teen bride Stodden. The model, who recently came out as non-binary (they/them), claimed Teigen encouraged them to take a "dirt nap." (A "dirt nap" refers to a dead person's burial.)
Article continues below advertisement
Teigen expressed remorse for her words after Stodden brought them to light. While admitting she was an "insecure, attention seeking troll" when she sent those messages — noting she is "ashamed and completely embarrassed at my behavior" — Teigen acknowledged that it's "nothing compared to how I made Courtney feel," she wrote on Wednesday, May 12.
Article continues below advertisement
The Cravings author told her Twitter followers that she tried connecting with "Courtney privately, but thought the public also needed to hear her words." She wrapped up her apology to Stodden by saying she hopes the Instagram influencer "can heal now knowing how deeply sorry I am."
Article continues below advertisement
Following Teigen's Twitter plea for forgiveness, Stodden took to Instagram to claim that although they "accept her apology and forgive her," their "truth remains the same," and they alleged that Teigen never directly reached out to them.
"What makes this so difficult is these are not just mean tweets," a social media expert exclusively dishes to OK!. "These are ugly, ugly things that Chrissy wrote. Everyone has made a joke that didn't work or said something stupid. But not many people have gone out of their way to tell other people to die!"
Article continues below advertisement
Teigen joined Twitter in May 2009 and quickly became one of its most popular personalities with over 13.6 million followers, whose last tweet as of now was an apology to her fans after Stodden's shocking allegations.