NEWS
Chrissy Teigen Reveals She's Still Giving Herself Shots For The IVF Process: 'Hate How Good I Am At This Now'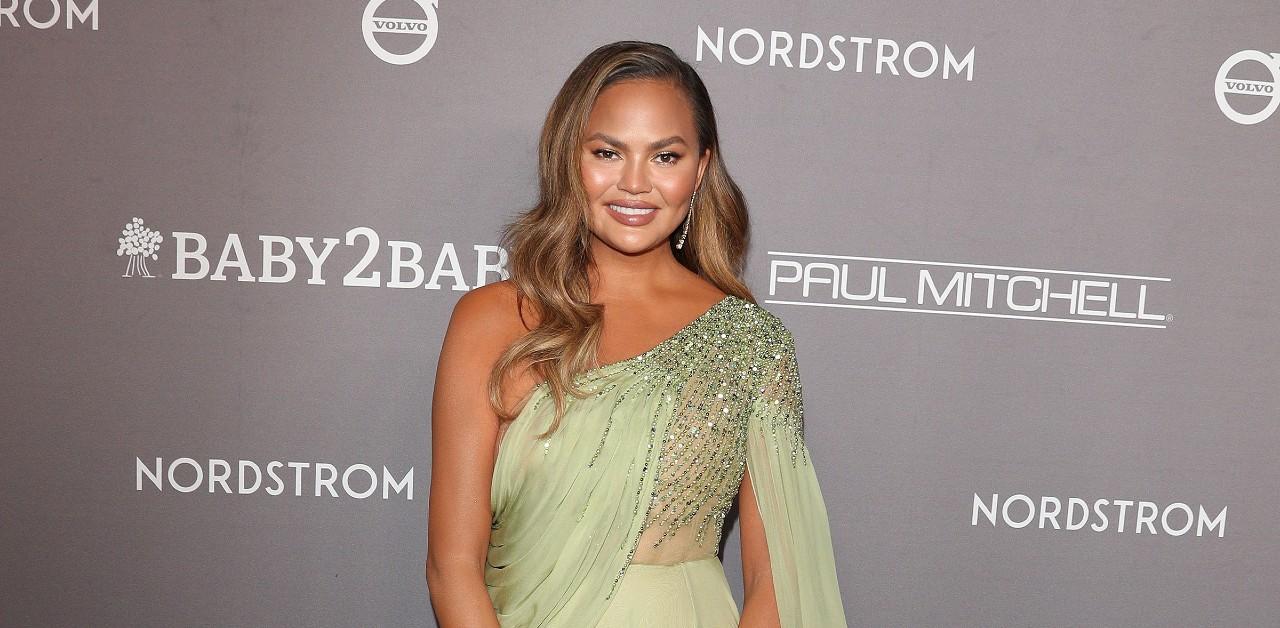 It's been over a year and a half since Chrissy Teigen and John Legend lost their third child, son Jack, during the last trimester, but the duo haven't given up hope when it comes to expanding their family.
A few months ago, the 36-year-old model revealed she was undergoing IVF treatments in hopes of becoming pregnant again, and she shared an update on the process late last night — while she was binging on Bravo, of course!
Article continues below advertisement
On her Instagram Story, the star showed the syringe she uses, quipping, "I hate how good I am at this now — both at watching Real Housewives and my shots."
Teigen was first pushed to share details about going the IVF route in February, as fans began speculating that she was pregnant.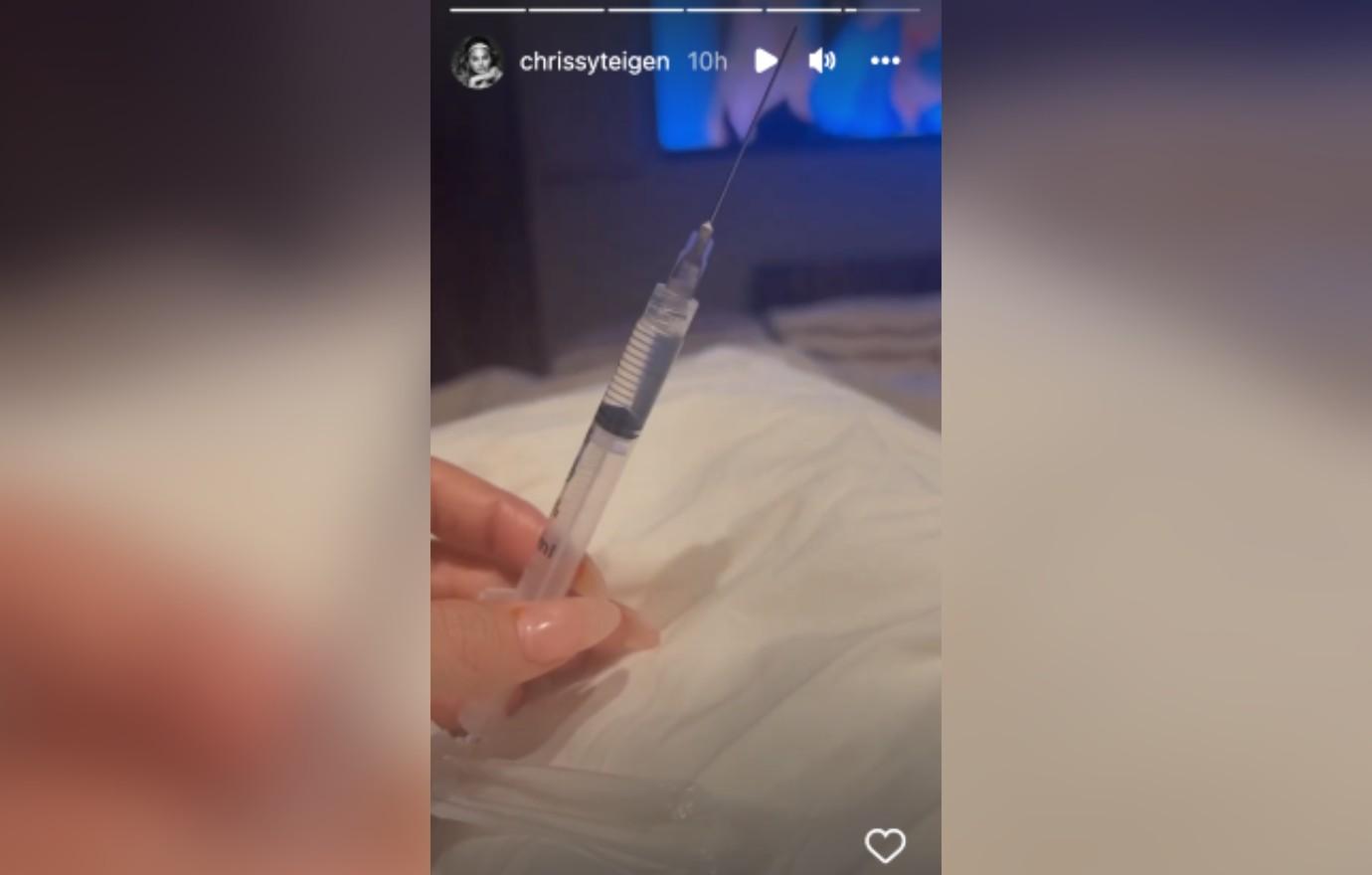 Article continues below advertisement
"I wanted to let you guys know I'm balls deep in another IVF cycle to save as many eggos as I possibly can and hopefully make some strong, healthy embryos," the cookbook author wrote on Instagram. "I honestly don't mind the shots…they make me feel like a doctor/chemist…but the bloating is a b***h, so I humbly beg you to stop asking if I'm pregnant because while I know it's said with excited, good intentions, it just kind of sucks to hear because I am the opposite of pregnant!"