ROYALS
Chrissy Teigen Is Ready To Crash Meghan Markle & Prince Harry's Pad In Montecito — To 'Chill In The Chicken House'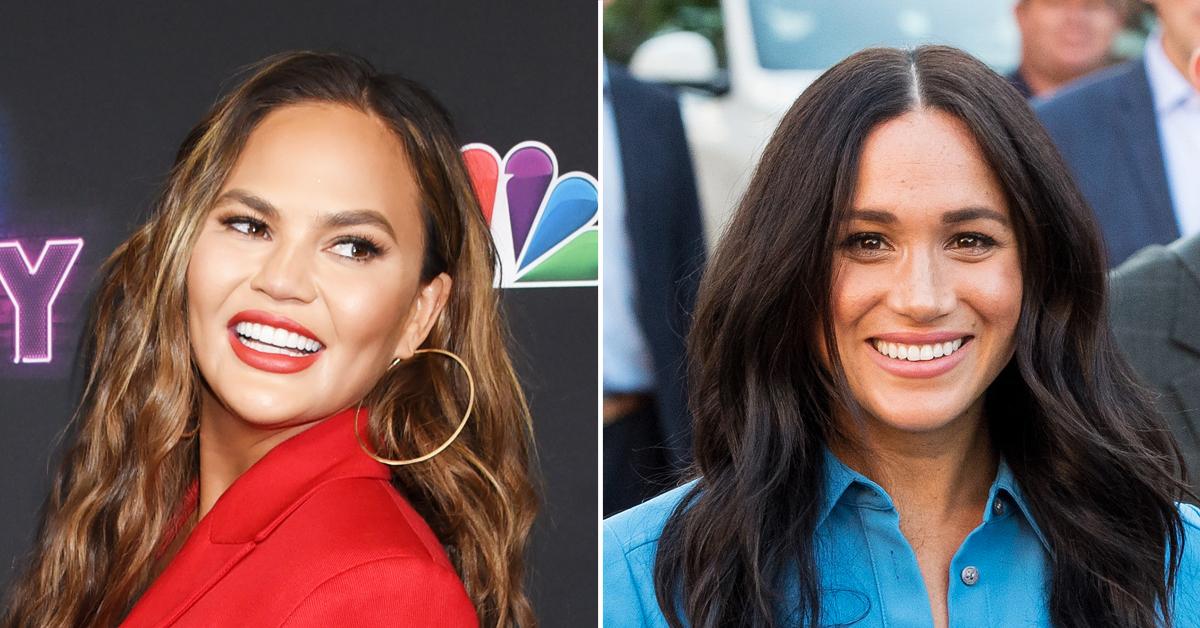 Article continues below advertisement
"I feel like our world has just gotten so small, through this whole pandemic and everything," Teigen shared with ET when talking about her close relationship with the royal couple. "We have to go to Montecito and chill in the chicken house. Archie's Cluckin' Hut?"
Teigen was a celebrity guest for Meghan and Harry's VAX Live: The Concert to Reunite the World event on Sunday, May 2. Meghan was not present for the event, as she is pregnant with her and Harry's second child, but with the help of some celeb power, the show went off without a hitch. Singer Selena Gomez hosted the event along with some celeb speakers, including Ben Affleck, Jimmy Kimmel, David Letterman, Sean Penn and Meghan's new BFF, Chrissy.
Article continues below advertisement
"They're so wonderful for co-chairing this," the cookbook author added of the Duke and Duchess of Sussex. "This is obviously such an incredibly important event that I'm so happy to be a part of."
Article continues below advertisement
On Watch What Happens Live! with Andy Cohen, Teigen previously gushed about how supportive her gal was when it came to the loss of her baby with musician husband John Legend — and is bewildered by the people who are dragging her name in the press.
"My god, what is absolutely wrong with people where they have to make this person out to be so malicious or so crazy when it's just as simple as them being as kind as everybody says they are?'" Teigen added. "So yeah, she's a really wonderful person."
Article continues below advertisement
At the recent event, the model also discussed the pandemic and stressed the importance of getting vaccinated, so that the world can find some sense of normalcy again. "We want to tell people to get vaccinated, plain and simply, this event is just something to celebrate not only these frontline workers that are able to come see and watch this event, but also be able to tell people to get this vaccine and that it's safe and it's something that is going to let us get back to our normal lives," the model shared.
Article continues below advertisement
"And we can hug people again and kiss and cook food and have brunch and do the silly things we miss so much. It's a step toward that." She added, "Let's get this s**t over with!"
Global Citizen's VAX LIVE: The Concert to Reunite the World will air Sunday, May 8, at 8 p.m. on select channels and 8 p.m. on YouTube.