NEWS
Prince Harry, Meghan Markle, Chrissy Teigen, More Join 'Vax Live: The Concert To Reunite The World'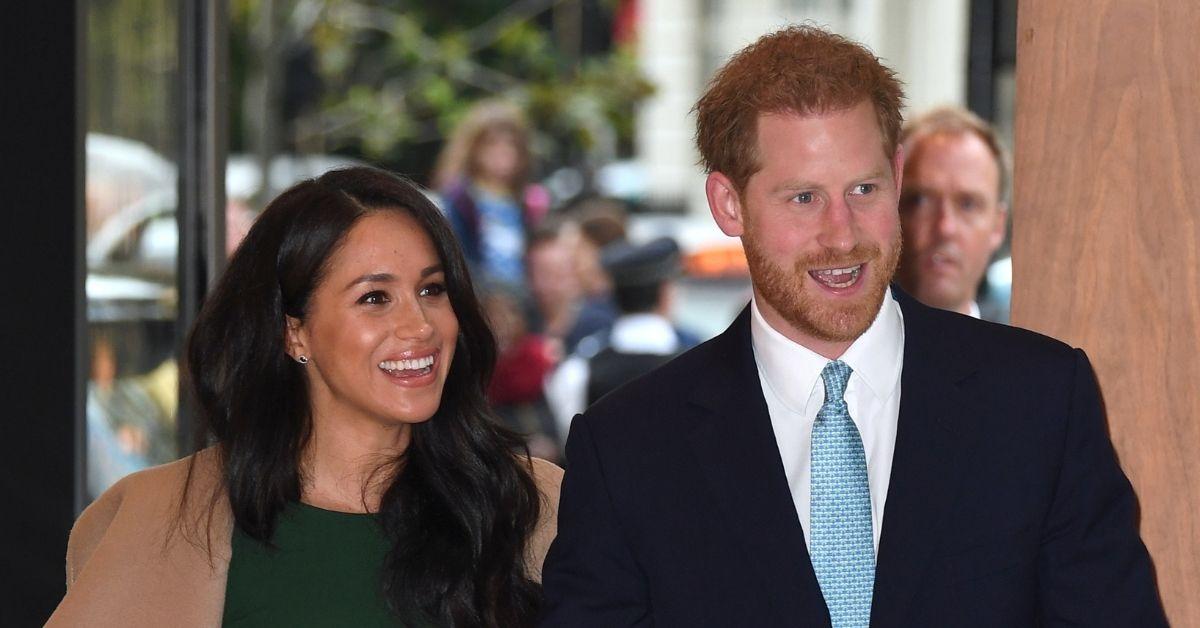 Article continues below advertisement
The event, which will be hosted by Selena Gomez, will be held at Los Angeles' SoFi Stadium on May 2 and will be "the first large-scale music event for a COVID-compliant audience composed of fully vaccinated front-line healthcare and essential workers."
Article continues below advertisement
The concert will include performances from Jennifer Lopez, Eddie Vedder, Foo Fighters, J Balvin, H.E.R. Gomez and more. Guests will also include Teigen, Ben Affleck, David Letterman, Gayle King, Jimmy Kimmel, Nomzamo Mbatha, Olivia Munn, and Sean Penn.
Article continues below advertisement
Harry and Meghan will act as campaign chairs and deliver a message for COVID-19 vaccine equity at the event.
President Biden will appear with First Lady Dr. Jill Biden and Vice President Kamala Harris. Canadian Prime Minister Justin Trudeau, French President Emmanuel Macron and Prime Minister Plenković of Croatia will also be in attendance.
Article continues below advertisement
Article continues below advertisement
The concert is asking that governments and philanthropists made a promise of "equitable distribution of COVID-19 vaccines worldwide," while Global Citizen is asking governments to pledge $19 billion to the COVID-19 Tools Accelerator (ACT-A) which is an initiative to provide 1.8 billion vaccines and tests to the world's poorest countries by the end of 2021, ET Canada reported.
This comes after Spain announced that they will donate 7.5 million vaccines once they have given 50 percent of their own population their jabs and France has promised to donate a minimum of 500,000 vaccines by June, the outlet reported. Cisco has also reportedly donated $5 million.
Article continues below advertisement
"As a global community, we are in a race against time and the key to coming back together is the vaccine. We need to build vaccine confidence in the U.S. and globally, and encourage people to take the vaccine as quickly as possible," Global Citizen Co-Founder and CEO Hugh Evans said in a statement, obtained by PEOPLE.
Article continues below advertisement
"There is a light at the end of this tunnel, but getting vaccines to everyone, everywhere regardless of who they are or where they are from, is key to ensuring the end of this pandemic around the world. We must all unite to get back on track to eradicating extreme poverty," the statement concluded.
Article continues below advertisement
"Music and the arts have long brought us together to celebrate moments of hope and happiness. This concert is no exception to that. We are excited to showcase the best of California reopening in compliance with the best standards of health and safety," California Governor Gavin Newsom said in a press release.
The concert will stream live and air on Saturday, May 8, 2021 at 8 p.m. ET on ABC, ABC News Live, CBS, YouTube and iHeartMedia.